Personal Fall Recap – Plano Family Photographer
The fall season always seems to fly by extra fast because it's jam packed full of so many fun things. The summer seems to move so much slower. Of course, it's also 90+ degrees for six months a year here in Texas, so perhaps it just seems slower. 🙂 Here is a collection of some of the personal photos from the Thompson family fall. We had a busy one, for sure.
Zaida started back to ballet at the very end of August, and she really has been on fire about it this year. She says she will be a ballerina when she grows up and dreams constantly of the big girl toe shoes. There is non-stop leaping and dancing around this house!
Of course, we made our annual pilgrimage to the State Fair of Texas. I am definitely one of those State Fair fanatics, being a multi generational Texan. It's just not fall if you aren't out sweating at the fair. Plus, baby goats. I enjoy seeing as many baby goats as possible. It was the second year in a row my Mother came down to visit during fair time. It's in our blood!
We shoved lots of various Halloween and pumpkin related activities in, of course. That's what you do in October! We visited the Big Orange Pumpkin Farm, and the Arboretum as well. Zaida dressed as Rapunzel for Halloween this year, and we went with Harry Potter for October and it turned out adorable, if I say so myself.
Brian and I also took an adults only trip to Las Vegas. It was my first time ever going. And I lived it up in true nerd style, because that's just how I roll. We explored the strip and saw many of the elaborate casinos but our favorite stop on the trip was the Neon Museum. It was really cool to see all the history there and see the passion the people running it have for preserving it. Also in the history vein (like I said, nerd!) we went out to the Hoover Dam in a rented convertible, which was a lot of fun. We also hit up the Mob Museum! They have lots of cool stuff to see in Vegas. The aquarium at the Mandalay Bay was also a lot of fun, and they even had it all decked out for Halloween.
Halloween weekend was just crazy for us. We flew in from Vegas ON Halloween, took the kids out Trick or Treating, and then piled in the car and went up to Arkansas for my brother (#2 – Robert)'s wedding. It was a very intimate family event and I was happy to take photos. Zaida enjoyed getting to play with her cousins. The weather was just gorgeous!
And we also rounded out November with our annual family photos and Thanksgiving, of course. Mmmm.. stuffing! Now, here are some of my favorite photos.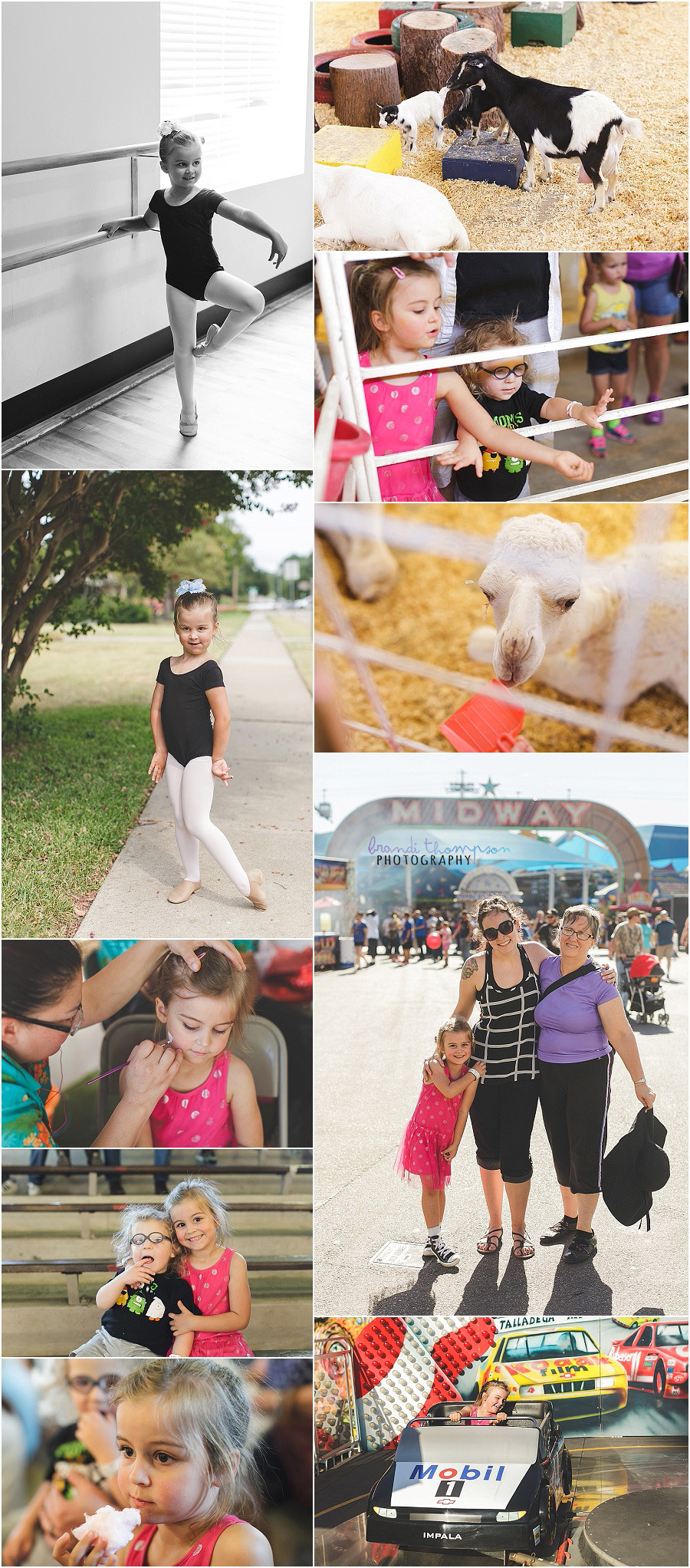 We've had a fun and busy December as well, but I'll share some holiday photos with you later on. Thanks for stopping by, and I hope you and your family are having a fantastic holiday season.