Patriotic All American What to Wear + How to Mix Patterns – Plano Family Photographer
I cannot believe we are already half way through the year. Is it really the middle of June already? Wow! For today's What to Wear post, I decided to go with a patriotic, All American theme because June is sandwiched right between some patriotic holidays, so it's got me in the mood. Plus, it could always double as a Texas themed session because our colors also happen to be red, white and blue 😉 Either way you choose to interrupt it, this is a fun & casual theme perfect for summer.
In addition to the normal What to Wear board, this month I am going into a bit of detail regarding how to mix prints. Yes, I said MIX PRINTS! Now, I'm sure there are photographers out there who might be shaking their heads at me, but I say you CAN (and perhaps should) mix prints in your family photos. But, you've got to do it in the right way. Here are a few helpful hints:
Do keep your pattern mixing within your chosen color scheme.
Do not use more than one type of pattern. For example, don't do two plaid items or don't do two striped tee shirts in the same group.
Do find one bolder pattern to use as the central piece in the photos.
Do layer patterns under a solid to reduce the impact.
Do use patterns to keep from
I've created a visual board made up of several What to Wear boards to show you how I've mixed patterns before. I will say there is one pattern that's good to avoid and that's SUPER narrow/close together stripes. These can create a moire pattern in your photos. If you ever have questions about what you're putting together for our session, please feel free to ask me!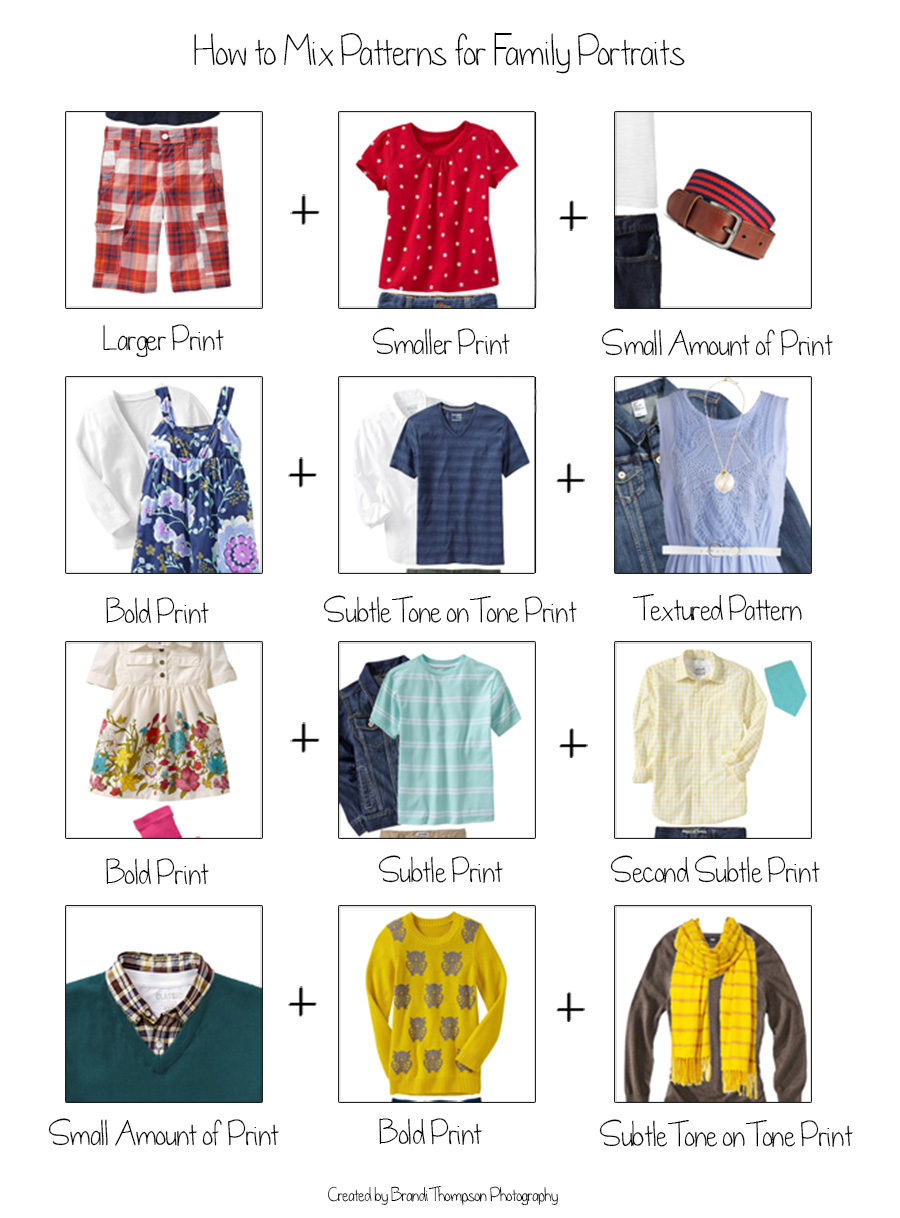 And now for the new board. If you want to buy the items below, check out these links:
Big Brother: Shirt | Shorts | Shoes
Little Sister: Shirt | Skirt | Leggings | Shoes | Headband
Dad: Shirt | Pants | Belt | Shoes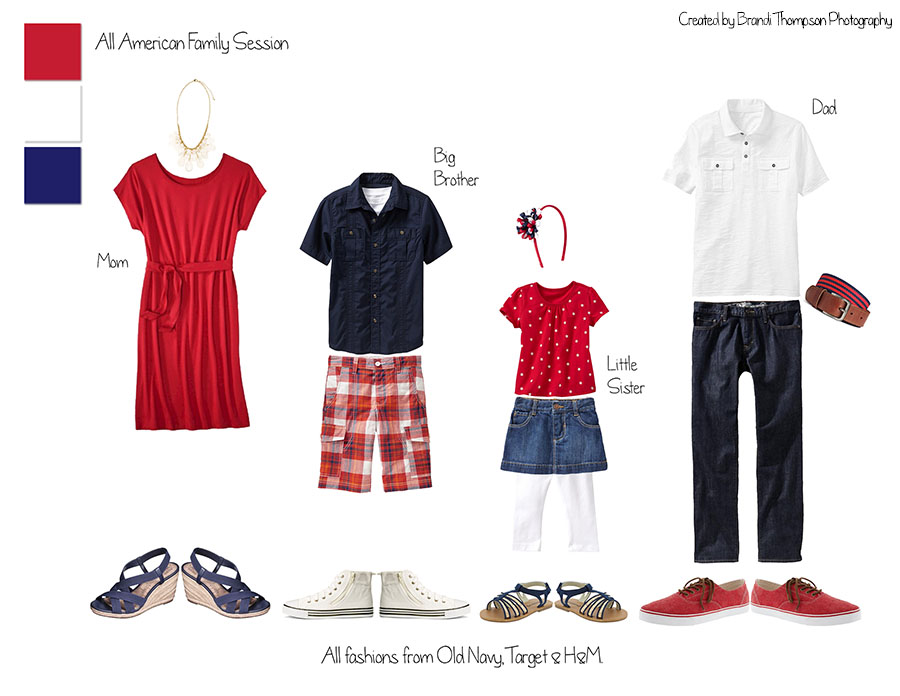 Thanks for stopping by and I hope you have a great week!