Pantone Inspired Spring Family What to Wear – Plano Family Photographer
Today's What to Wear is inspired by Pantone's colors of the year – Rose Quartz and Serenity. Now, I'll be totally honest and say I was a little surprised when I saw the picks. But, they really are great colors for the end of winter and beginning of spring. Kind of a gentle lead in to the bright colors of summer. So, I put together a bit of relaxed and modern family look based on Rose Quartz and Serenity. I hope you enjoy! As always, you can find the shopping links below.
Mom: Sweater | Pants | Necklace | Bracelet | Shoes
Baby Girl: Shirt | Sweater | Pants | Headband | Shoes
Big Brother: Shirt | Pants | Shoes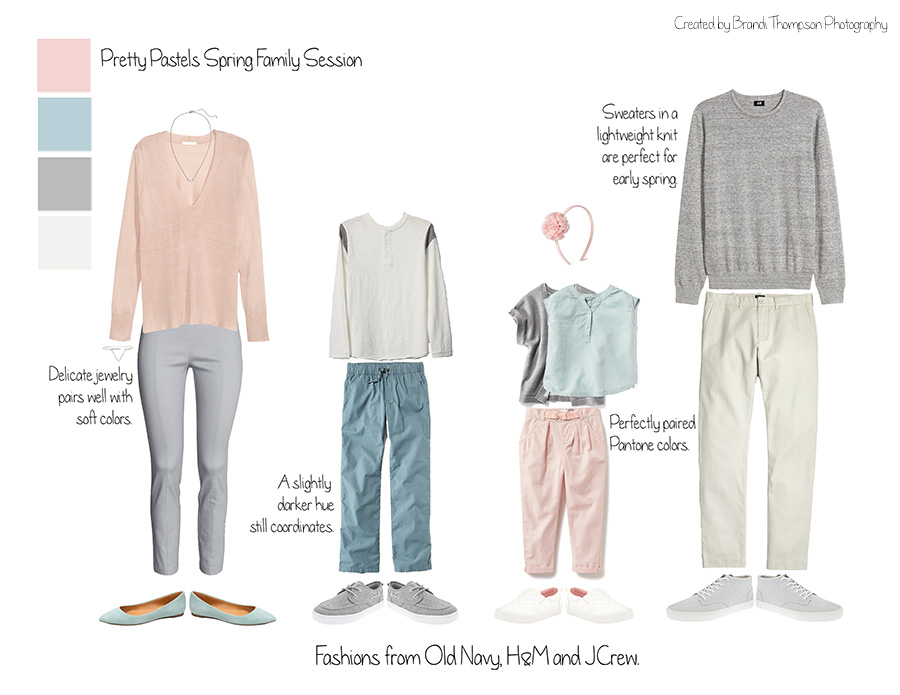 Thanks for stopping by. As always, I love any ideas or suggestions on future What to Wear boards. Have a great weekend.