No Facebook, No Problem – Follow Brandi Thompson Photography for Sneak Peeks, Giveaways and other Promotions! – Plano Photographer
Well friends, the time has come to start shifting the attention away from Facebook business pages. Despite posting frequent content, and trying to avoid sounding spammy as much as possible – I am only reaching 3% – 5% of my over three thousand 'likes'. Facebook tries to tell us our business pages still have 'value', but I believe it's the beginning of the end. I feel like it's very possible that in the not too distant future, Facebook will require you to pay to post at all. I've never been a believer in hanging my hat on Facebook marketing, but I have relied on it a lot for day to day interaction with my wonderful fans. Because the organic reach on Facebook has dwindled to almost nothing, I want to provide my fans other ways to connect with me and my photography. Here are some ways you can keep up to date on Brandi Thompson Photography: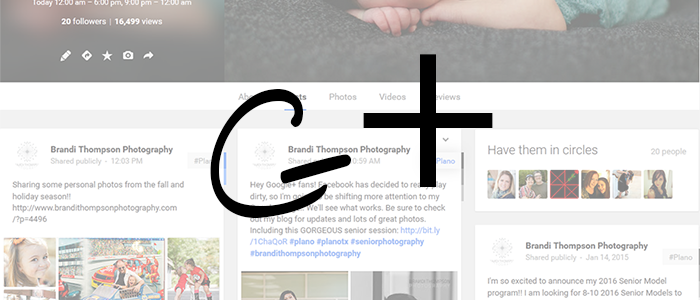 Follow Brandi Thompson Photography on Google+. I have had a Google+ page for a while now, but admittedly I have not been very good at keeping it up! I will now try and spend a little more time over there, sharing links or other fun stuff. Be sure to hit the "+" on posts you like to give them a little boost.
Following me on Google+ by clicking here!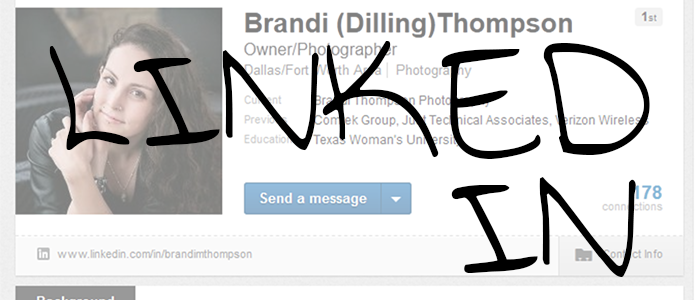 Become my friend on Linked In! I'm happy to connect with both and future clients, as well as fellow photographers on Linked In.
Find me on LinkedIn by clicking here!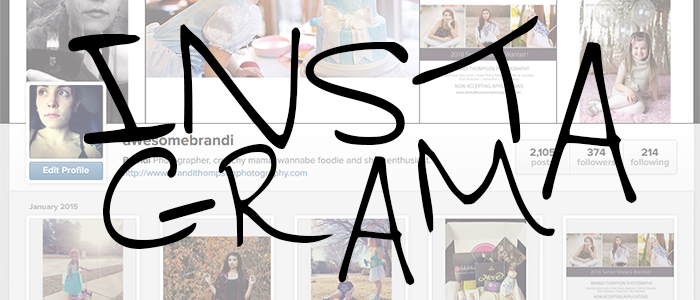 Follow me on Instagram. I post lots of sneak peeks, behind the scenes and other information on my instagram account. I DO post personal photos as well, so if you don't want to see some photos of my kiddos or travel photos, this may not be the place to follow me, but it's a great real time way to interact!
Sign up for my spam free 'newsletter'. Honestly, I've gone back and forth so often about doing email alerts. I never want to come across as spam because I know how much spam stinks. So, I won't be doing regular mailings – only special announcements like mini sessions, giveaways or related. You won't get daily blog content or other smaller announcements here. But, if you want the REALLY important news.. sign up for the newsletter! Sign up below: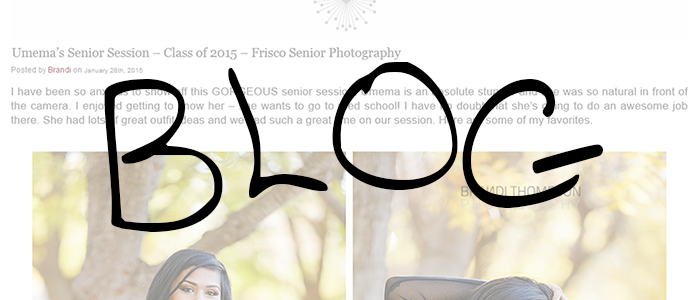 Get blog updates via RSS. Did you know you can 'subscribe' or follow my blog with something called RSS? There are a variety of RSS readers out there, and here's a link to an article that goes over some of the best ones out there. Using an RSS reader will ensure that you get all my blog posts whenever they hit the blog!
Find the direct link to the RSS feed by clicking here!
Of course, I still have my Facebook Page that you can follow as well. Be sure that you visit it directly, because you are probably not seeing even a fraction of my posts.
Thanks for being a fan and I look forward to interacting with you all across multiple platforms!