Newborn Product Showcase – Plano Newborn Photographer
I love sharing product showcases with you, when I actually remember to photograph them, because it's a great way to help you get some ideas on what you may want from your session! This is also why I bring lots of product samples with me to our premiere session, so you can touch and feel the fantastic products I offer. With this sweet baby girl's session, both mom and dad AND grandma got some beautiful big collages. I love collages for newborns, because it's the perfect way to show off those little detail shots. Plus, we've got some fun mini albums, beautiful bamboo announcements (my most popular paper type!) and some prints and digital items. Check it out: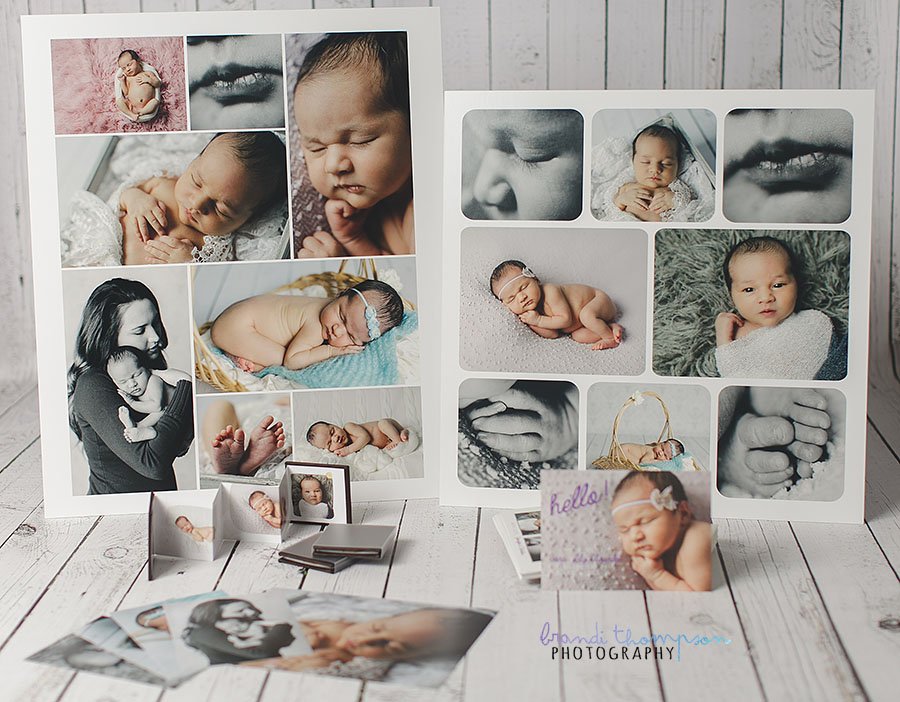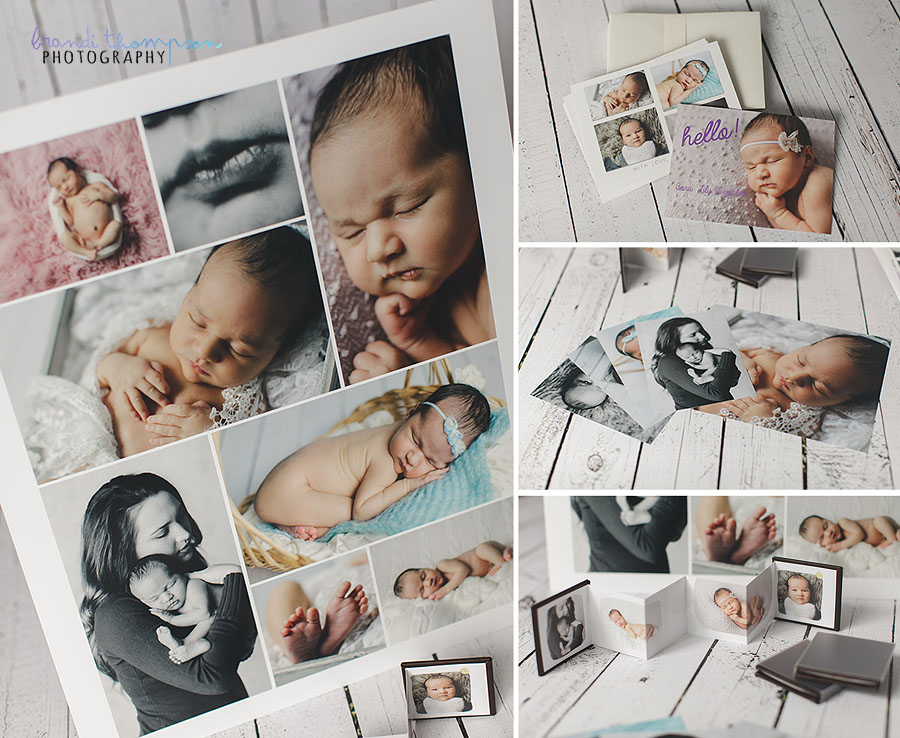 I am happy to help you create the perfect art collection for your needs. Everybody has their ideal vision! If you have any questions about my product offerings, feel free to drop me a line. Have a fantastic weekend!