Mr. "U" Very Hungry Caterpillar Cake Smash – Plano Birthday Photographer
Mr. U was a major mover and shaker! This kiddo was on the go and so much fun. He is a super outgoing little guy and wanted to play with ME the entire time. I just fell in love with him. And he's super cute, of course. I was really excited to get to do a Very Hungry Caterpillar inspired theme, because I'm a huge Eric Carle fan. But, who isn't? The bright colors are perfect for a first birthday cake smash. Mr. U totally tore into his cake as well.
Here are some favorites of this curly cutie: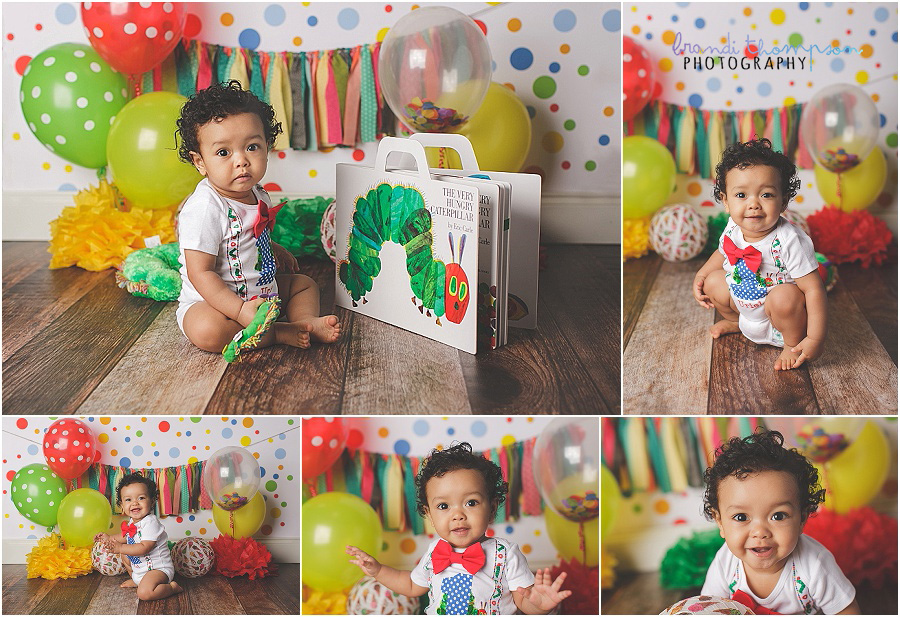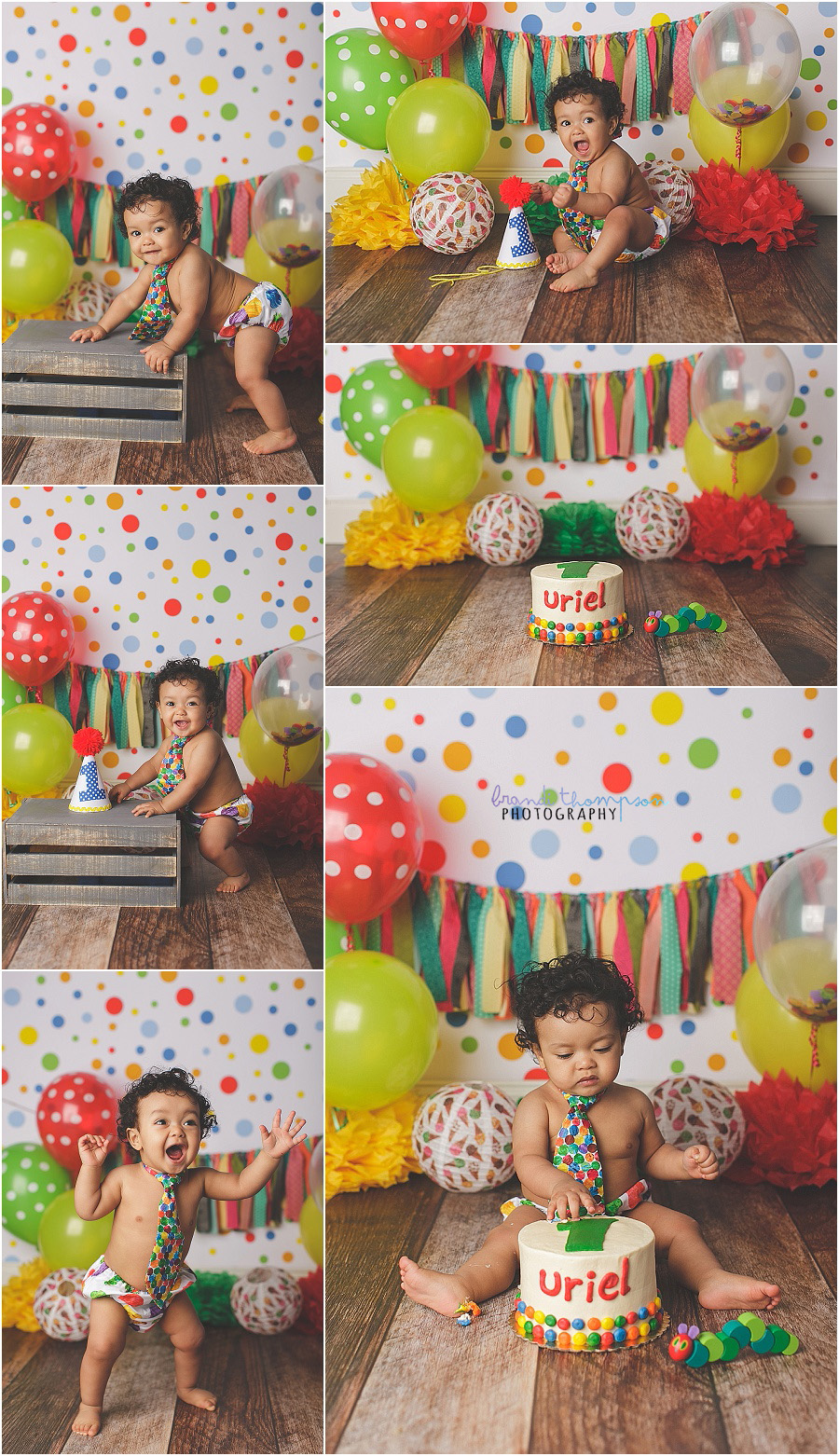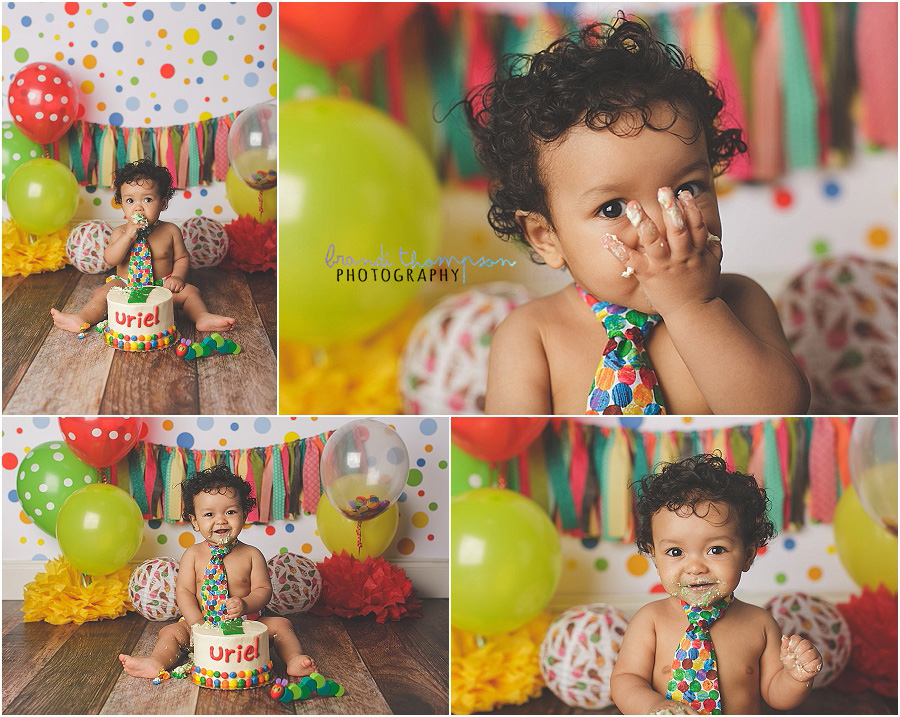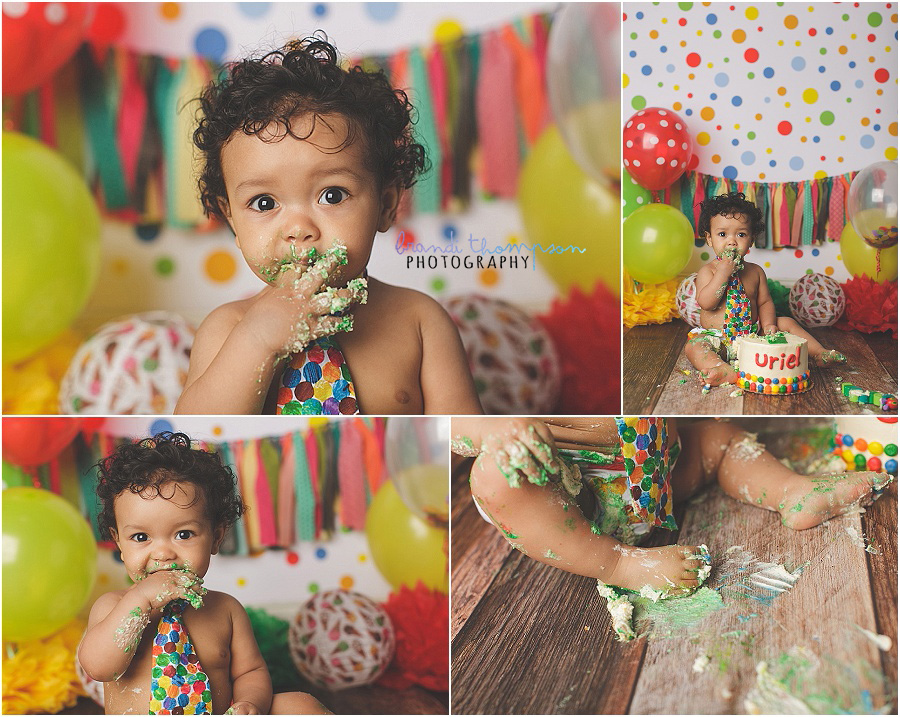 I will only be taking a small number of sessions in May, so if your little one turns one next month, make sure you get booked now.