Mr. J's Cake Smash – Plano 1st Birthday Photographer
Mr. J came to see me for his first birthday cake smash. I actually got to photograph his sister a couple of years ago and she was a smiley girl as well. I loved the fishing theme and I had fun setting up a colorful set for this little guy. He totally got into his cake as well! Here are some of my favorite images from his session.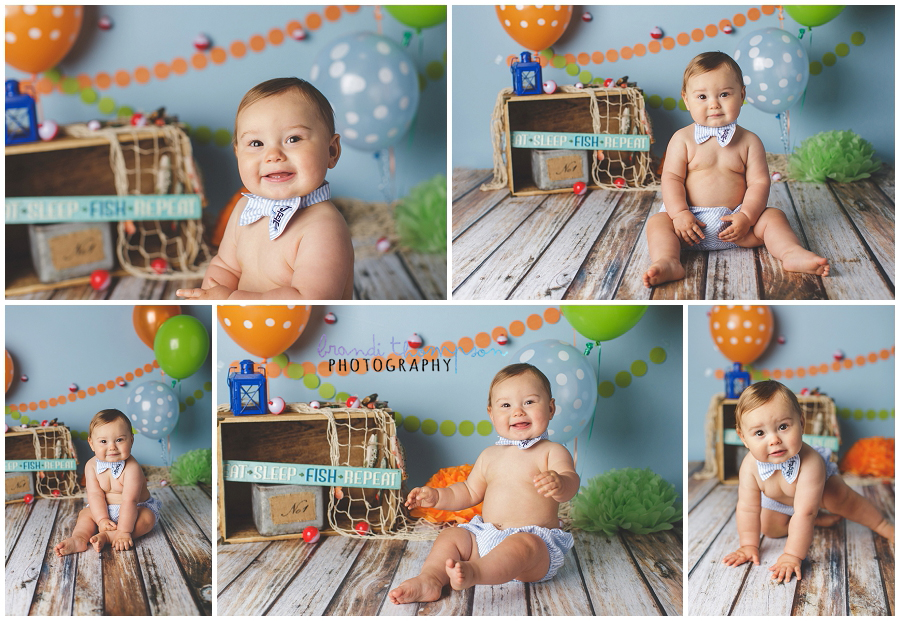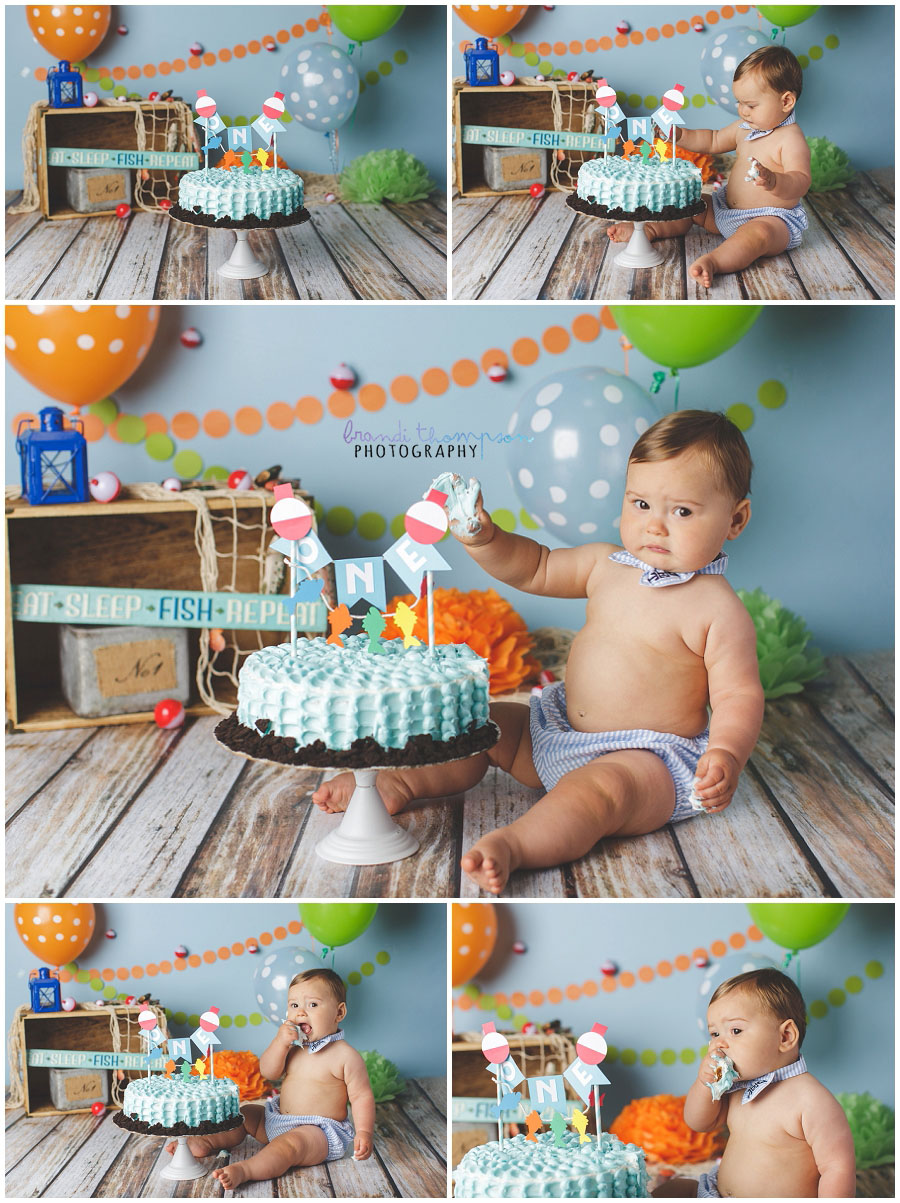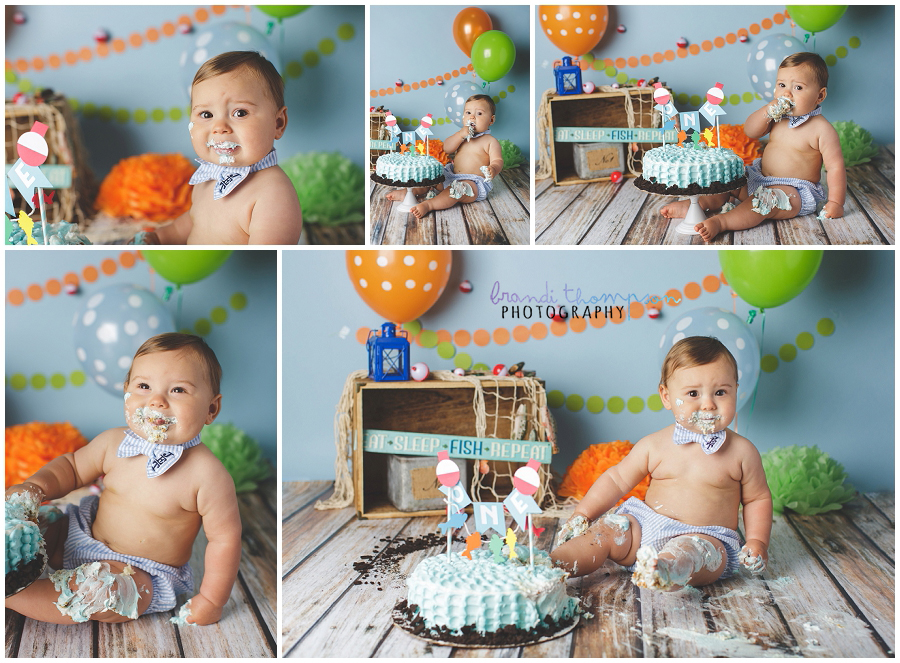 If you're ready to set up your little one's first birthday cake smash, be sure to drop me a line at least one to two months before their birthday! My Plano home studio is well stocked with everything I need to create a completely custom set for you.