M&M Safari Themed Twin Cake Smash
I've got another fun twin cake smash up on the blog today. It always seems like I get multiple sets of multiples coming into the studio in a short period of time, and you won't find me complaining! I love to watch the unique relationship between twins, even at a very young age. Sweet M & M came in for their first birthday session, and we had a super fun Safari theme based on their adorable matching outfits. They came from Old Navy, in case you were wondering! As with all babies, twins have different personalities, too. Sister didn't want anything to do with her cake, so brother got double the fun and squished two cakes, instead of one. He was a pretty serious little guy on the day of our session, even with two cakes in front of him! Let's get to the pictures!
Check out some of my favorite images of these cuties at their twin cake smash.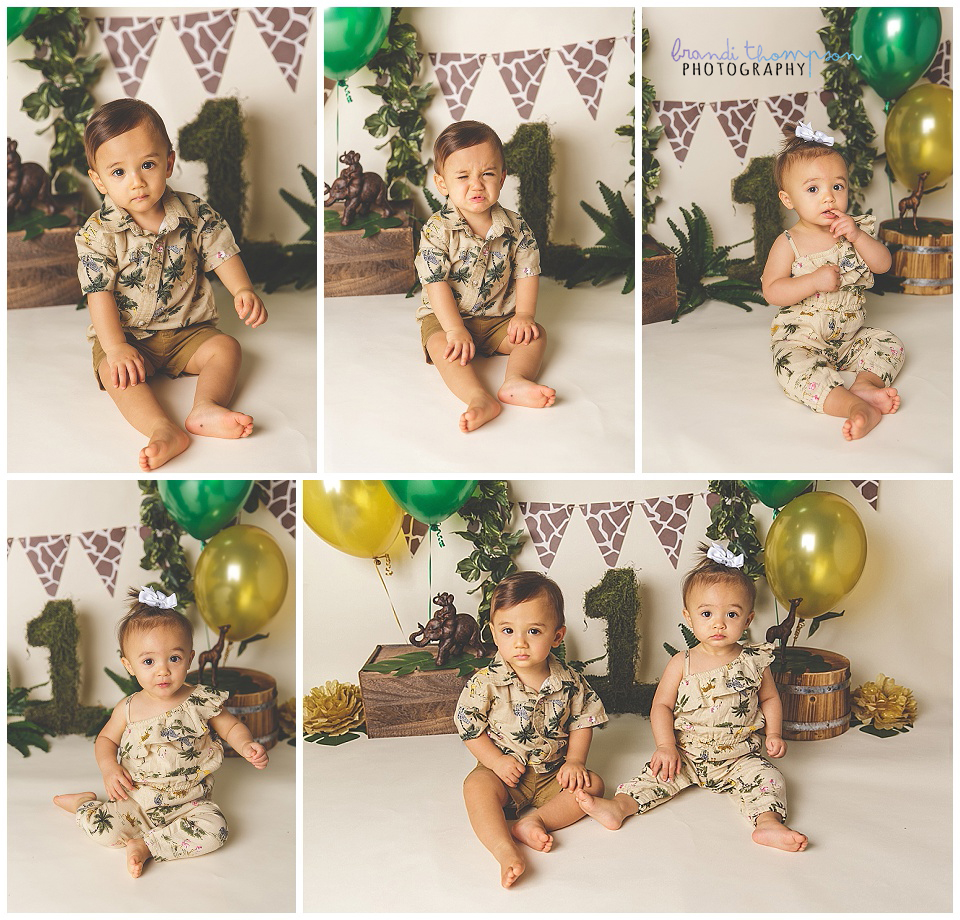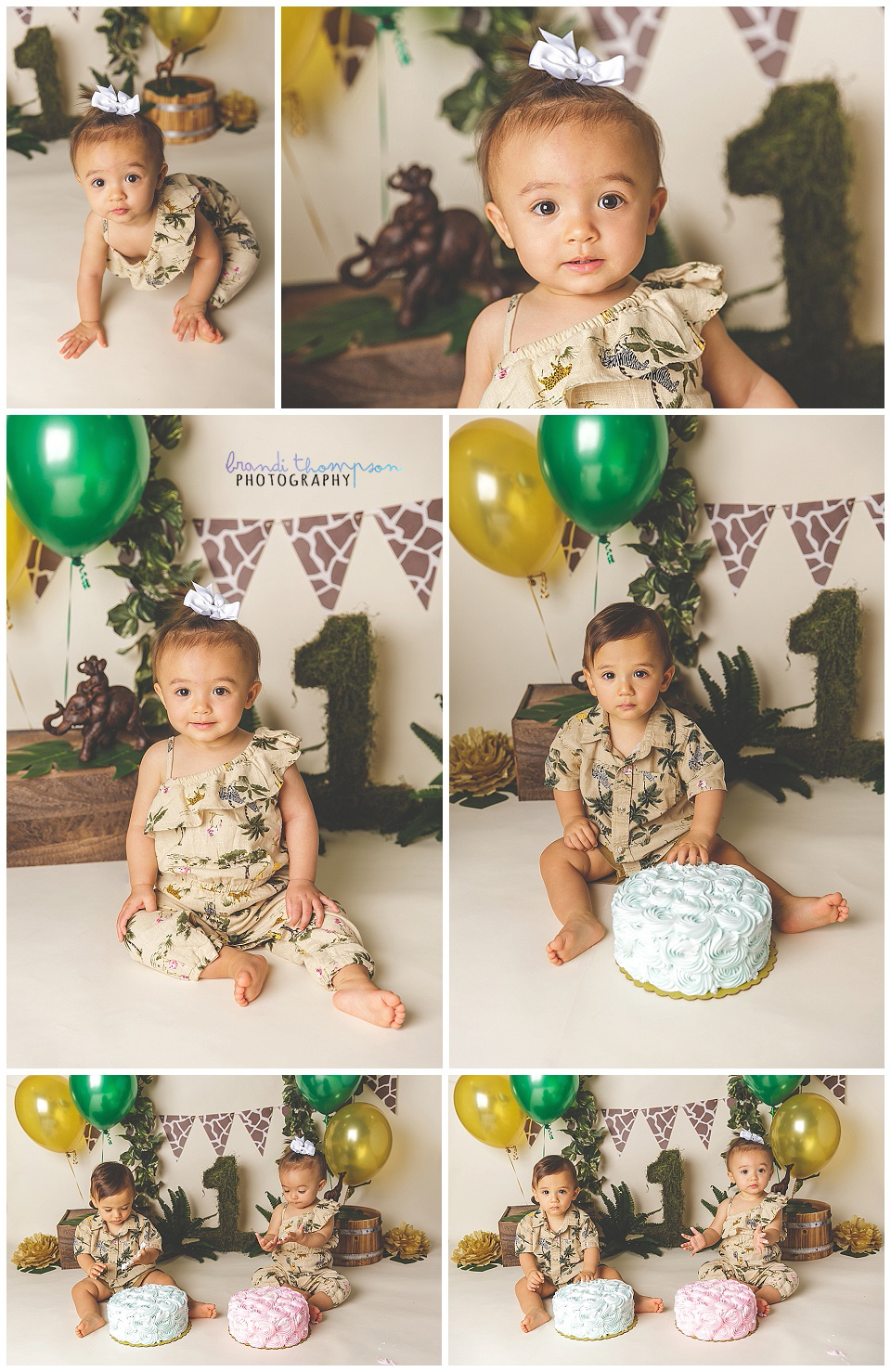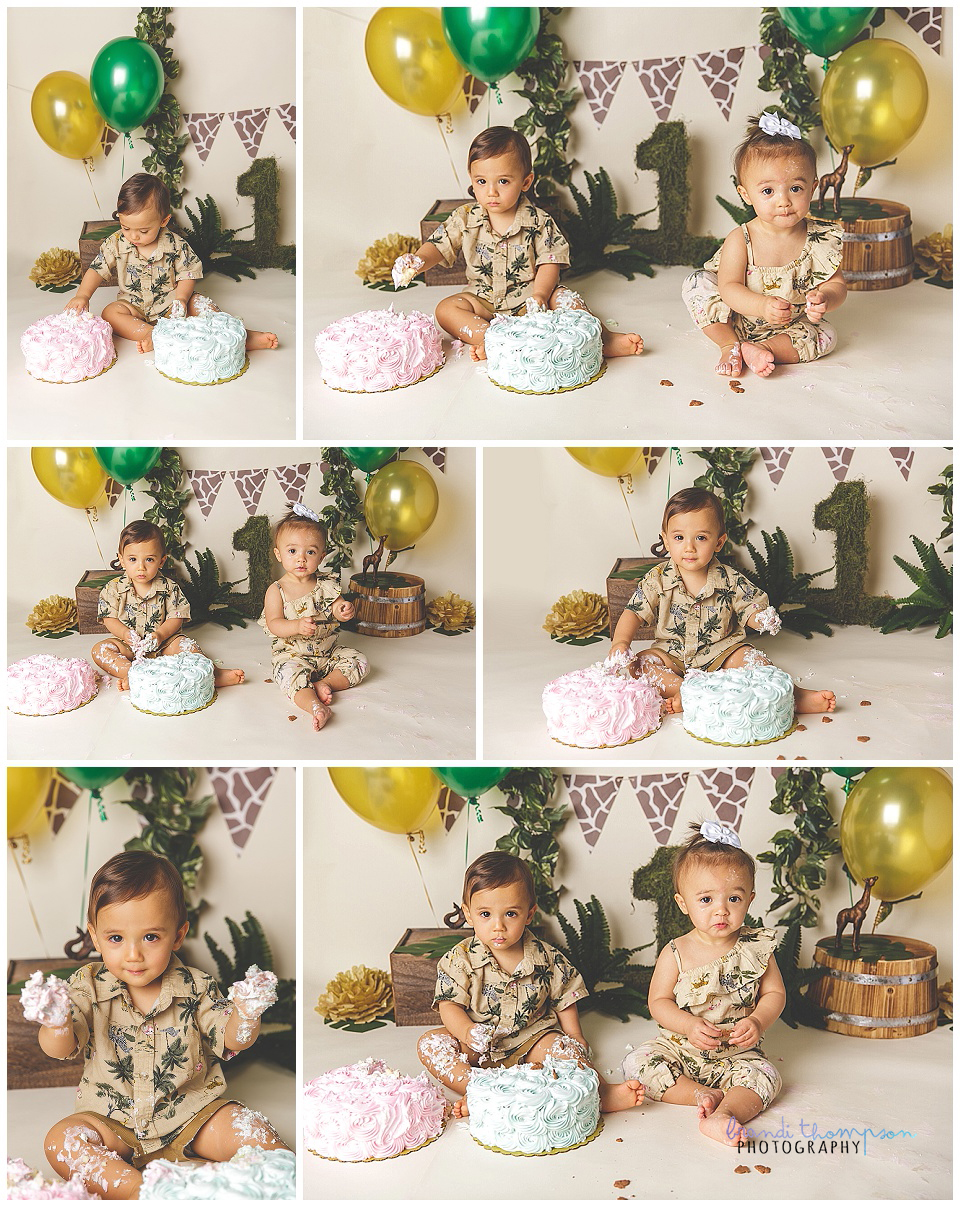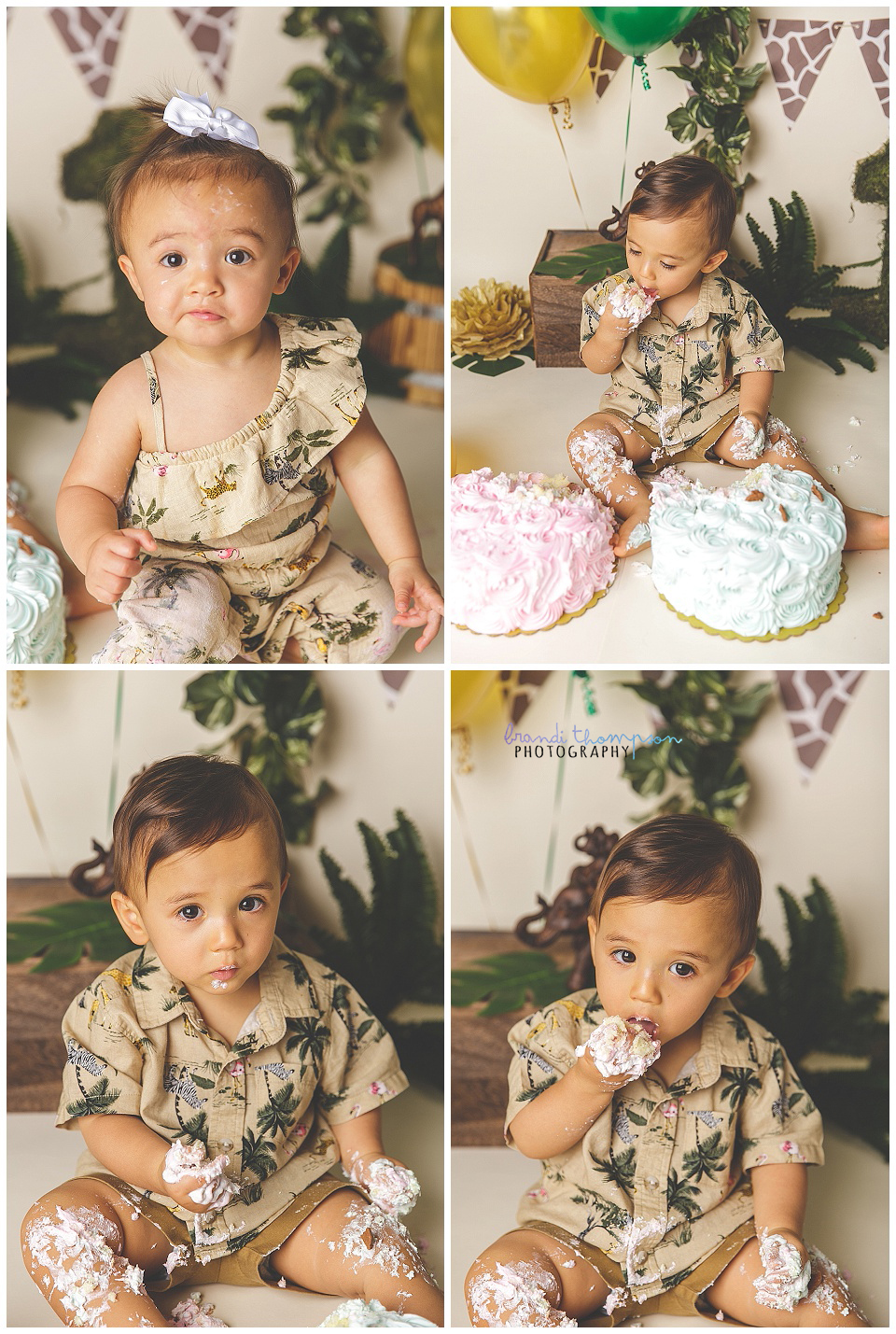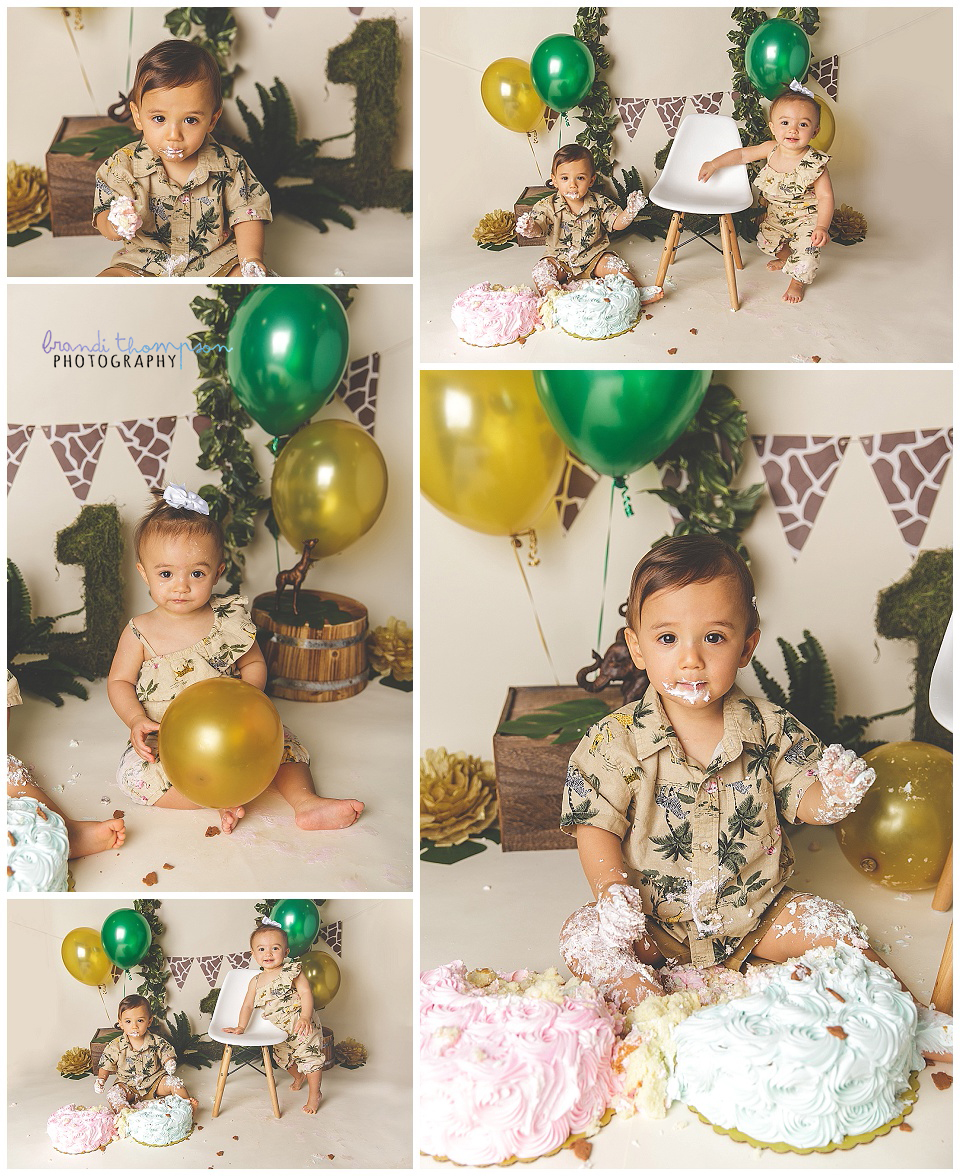 If you have twins or triplets, or just one little cutie, I would love to talk to you about setting up a custom cake smash! If you have questions or want information, just
drop me a line.