Miss "P" Turns One – Plano 1st Birthday Photographer
I had a great time with sweet Miss P in studio, but before I tell you about how great she is, let me give you a little back story. One of the really fun things about being a photographer is meeting other cool small business owners. One of those people is Kiri, from Sugar Divas Designs! She makes amazing, couture prop items including tutus with coordinating tops, headbands and crowns. She really does amazing work. I studied fashion design in school, so I can recognize that she puts a lot of effort into her creations. Kiri contacted me about showcasing one of her new designs, the Tahitian Coral set. So, I put out a model call looking for a cake smash cutie who could model this amazing outfit. Miss P's mom was super excited to book this session and the whole family was as nice as could be. We also did a few shots in a traditional Korean dress, because Miss P's mom is Korean and her grandmother wanted to include the outfit. I always love being able to celebrate the beauty of other cultures. Miss P definitely enjoyed the frosting on her cake, but she was pretty methodical about it. We did get a face plant, though! So cute.
Enough chatter, let's get to the cuteness.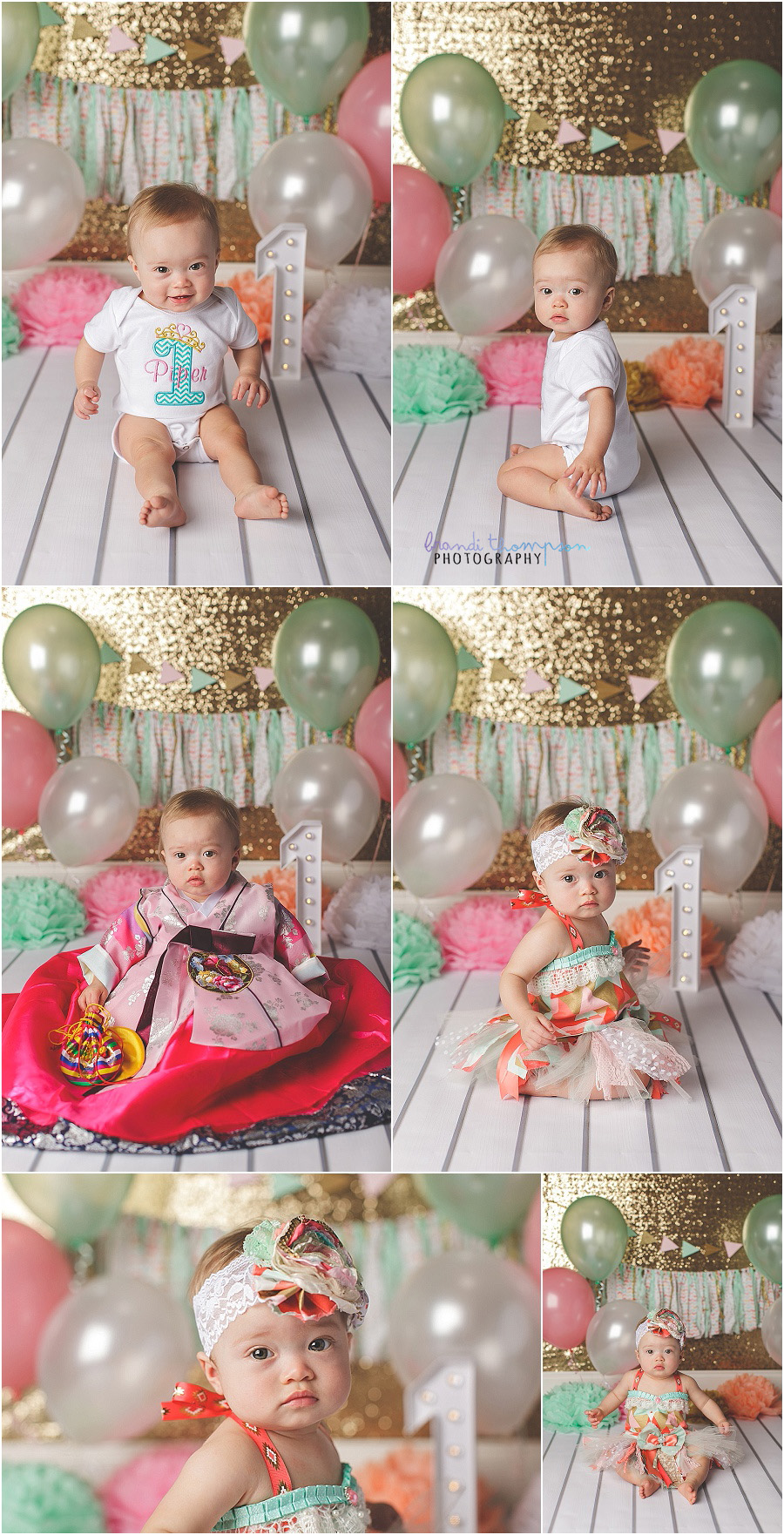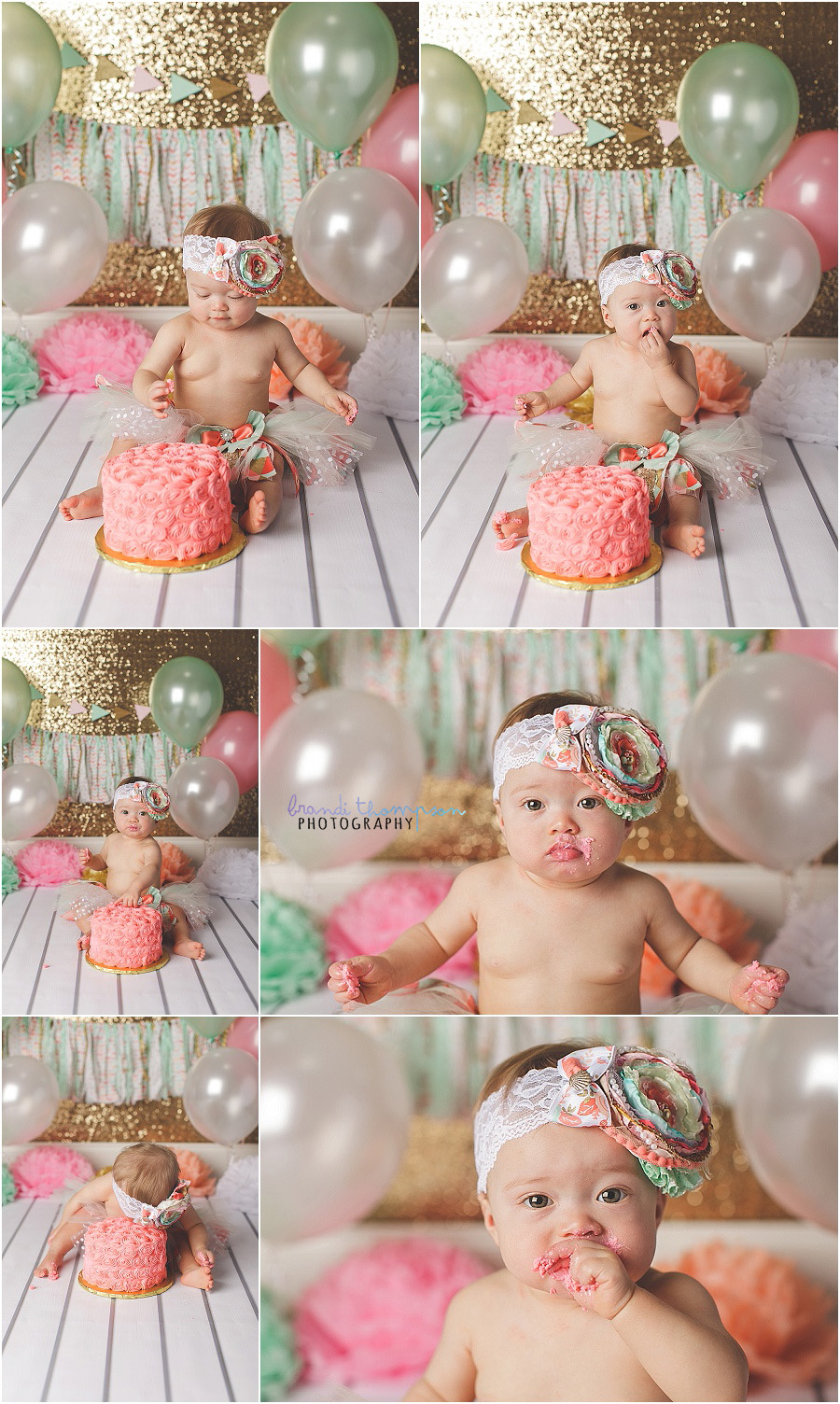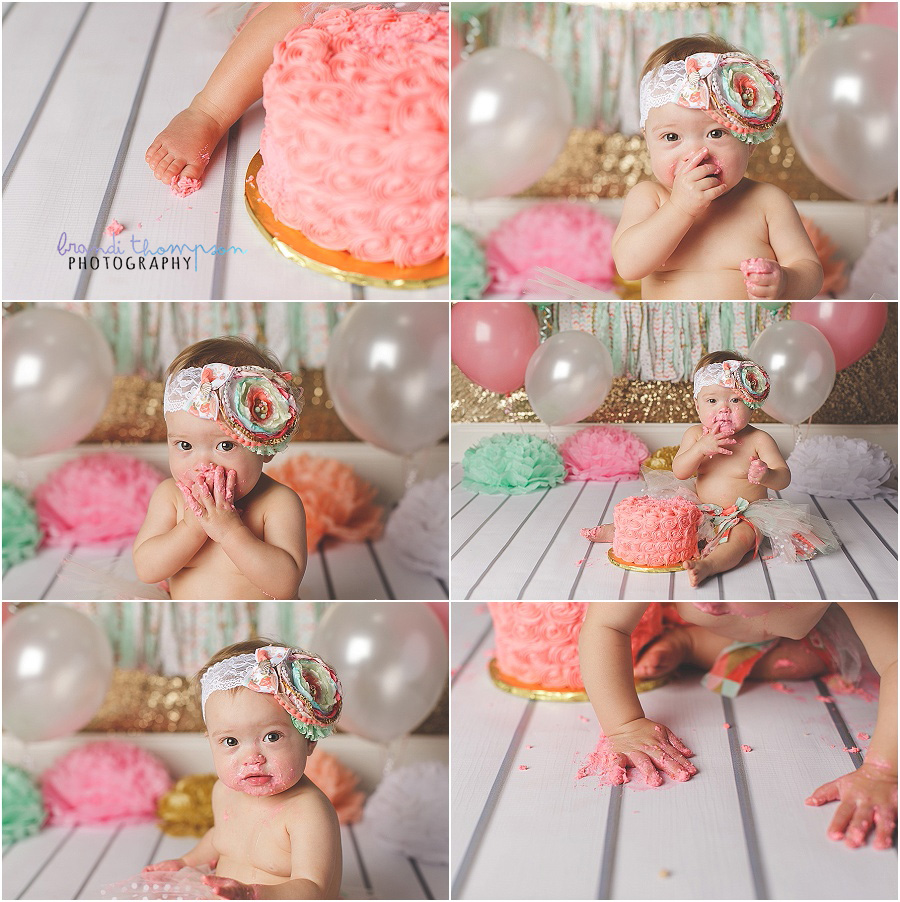 Thanks for stopping by. Don't forget to check out the amazing designs at Sugar Divas Designs. The Under The Sea Mermaid set is one of my favorites!