Meghan & Fritz's Owl Themed Lakewood Theater Wedding, Part One!
It was an absolutely gorgeous day for a wedding, and what do you know, Meghan and Fritz just happened to be getting married. These two are always so full of smiles, which I absolutely love. It's no surprise because they both have a great sense of humor. I absolutely loved the owl theme through out their wedding, and not to mention Meghan's amazing dress as you saw recently in her bridal session. Everything flowed smoothly and everybody had a great time.
There was an amazing team of vendors who helped make this wedding happen!
Wedding Planner: After Yes
Venue: Lakewood Theater
Photographer: Me! Brandi Thompson Photography
DJ: Astounding Sounds
Caterer: Wendy Krispin
Cakes: Sugar Bee Sweets
Florist: Bows & Arrows
Cake Topper: Kikuike on Etsy
Meghan's Dress: Lazaro purchased at Stardust Celebrations
Here's part one of this awesome wedding! Meghan and Fritz elected to do a first look, like most of my couples, which always provides valuable alone time before the craziness of the wedding day really begins.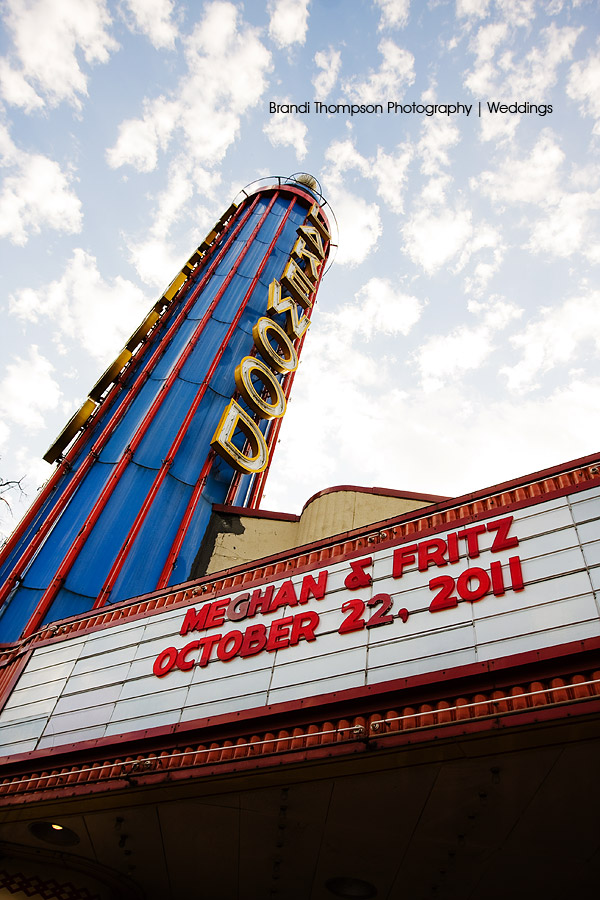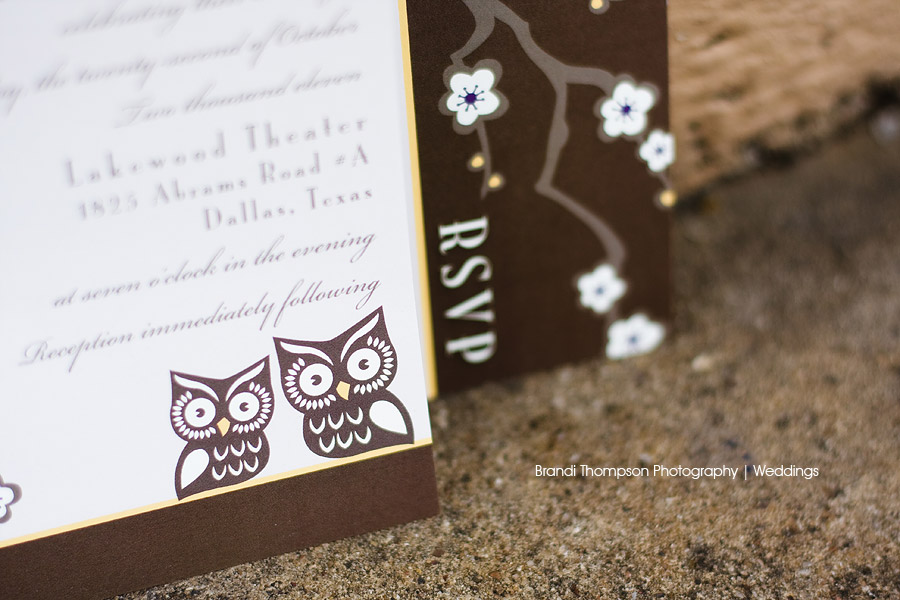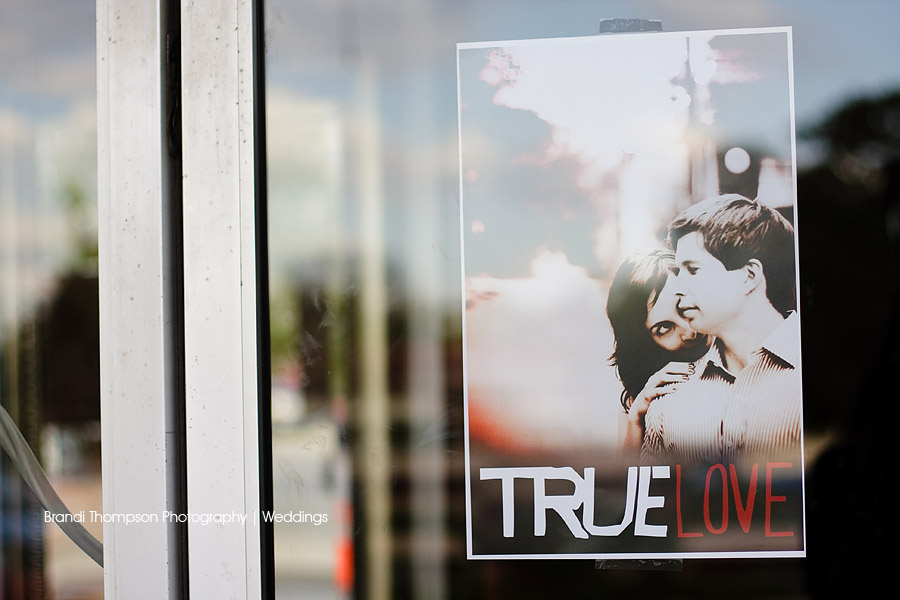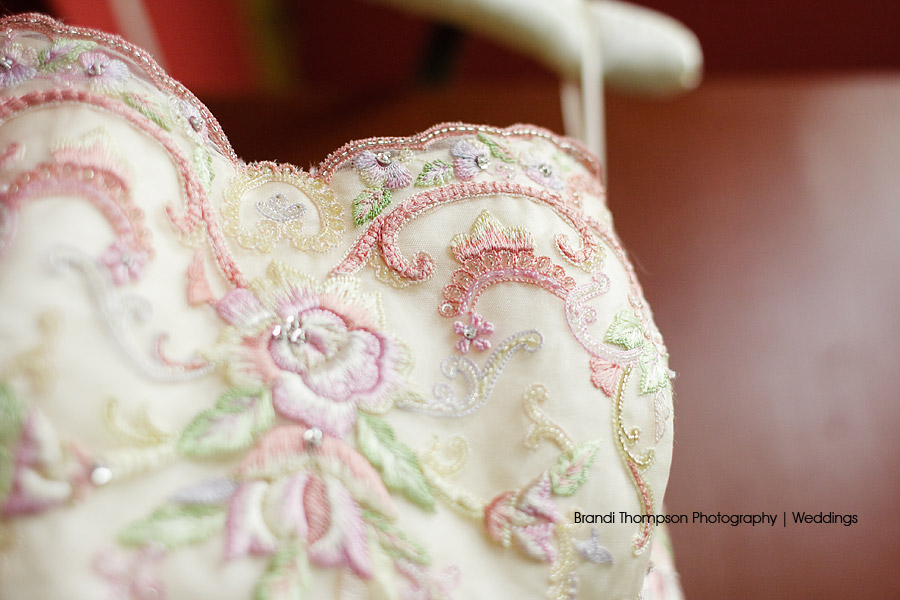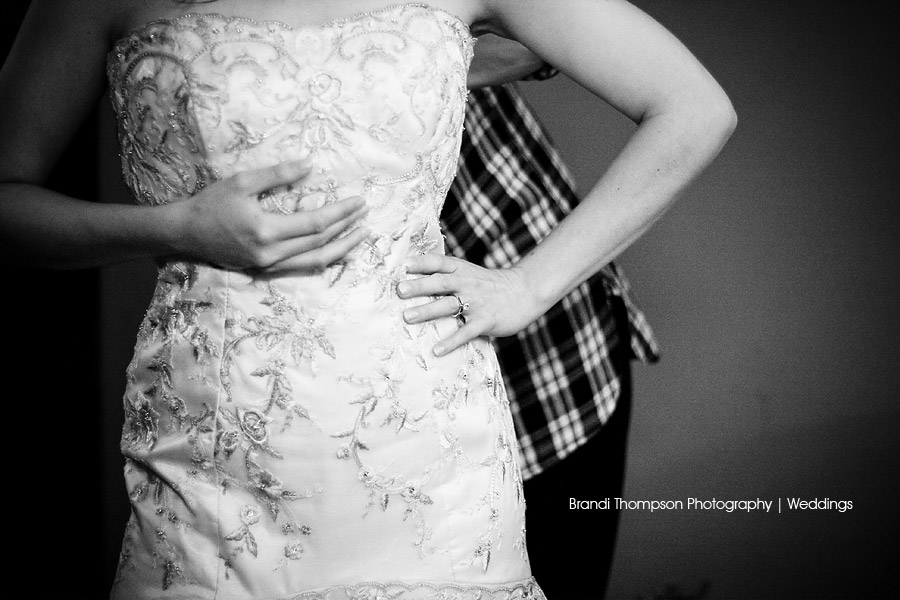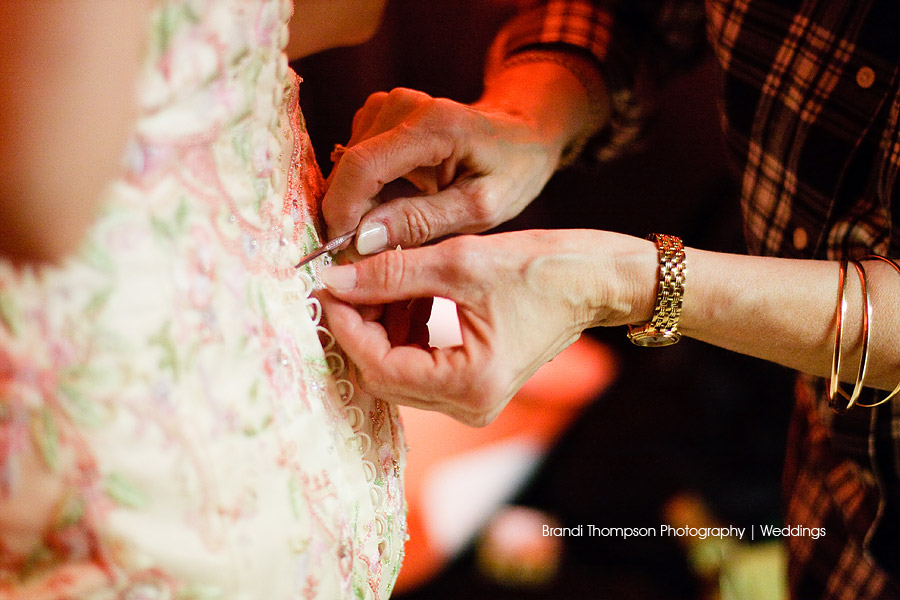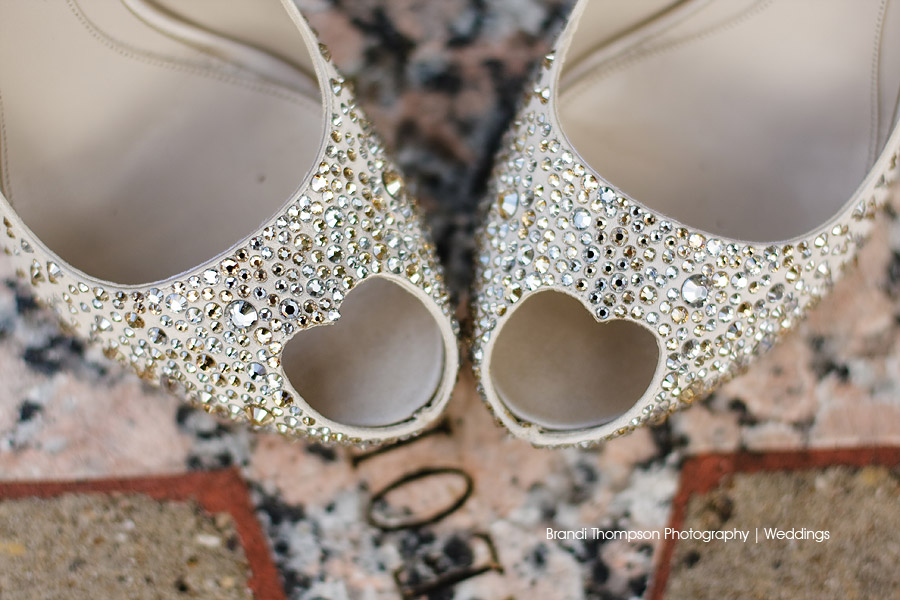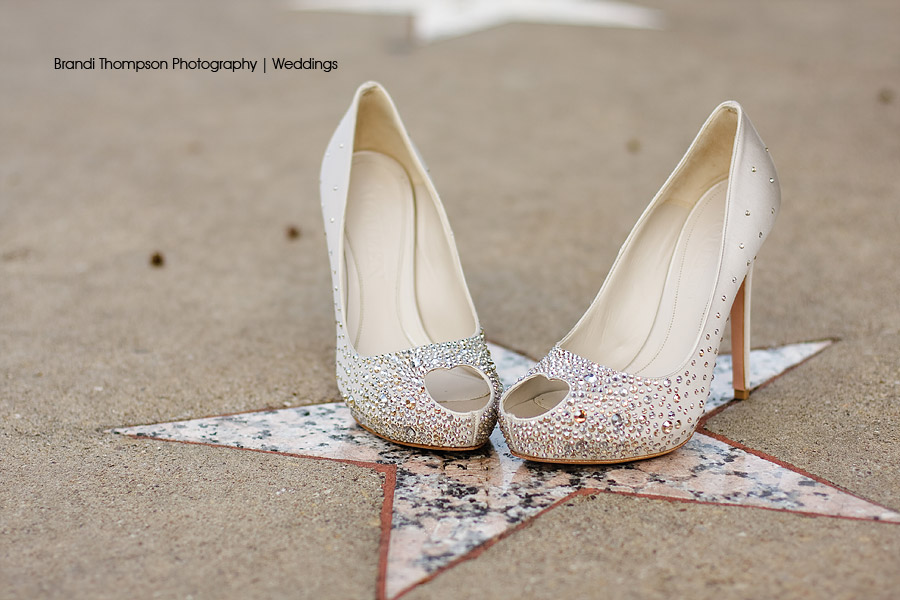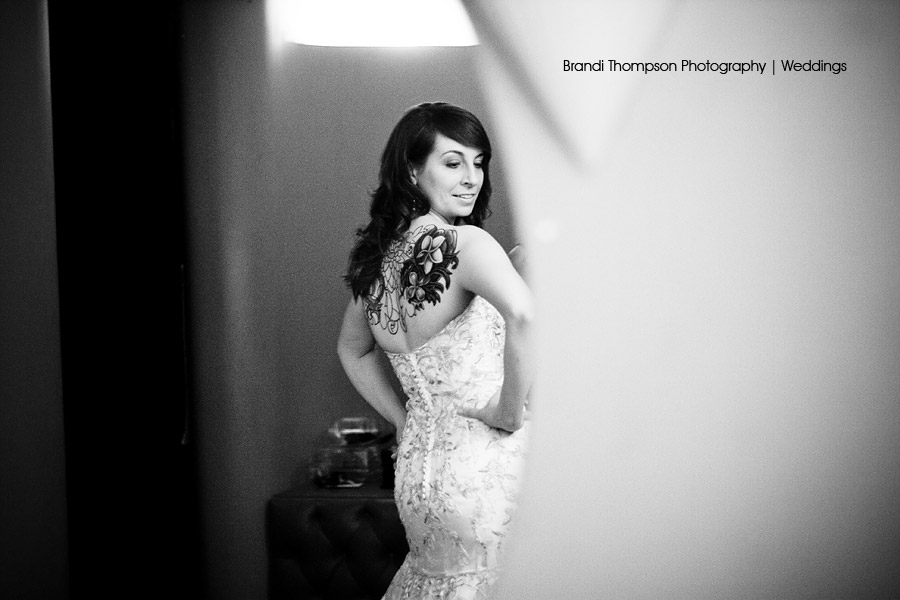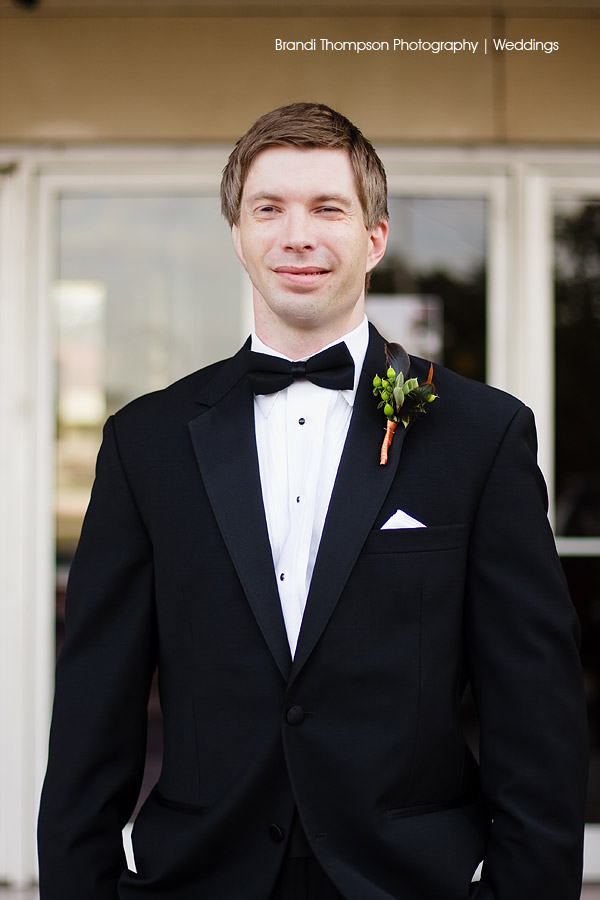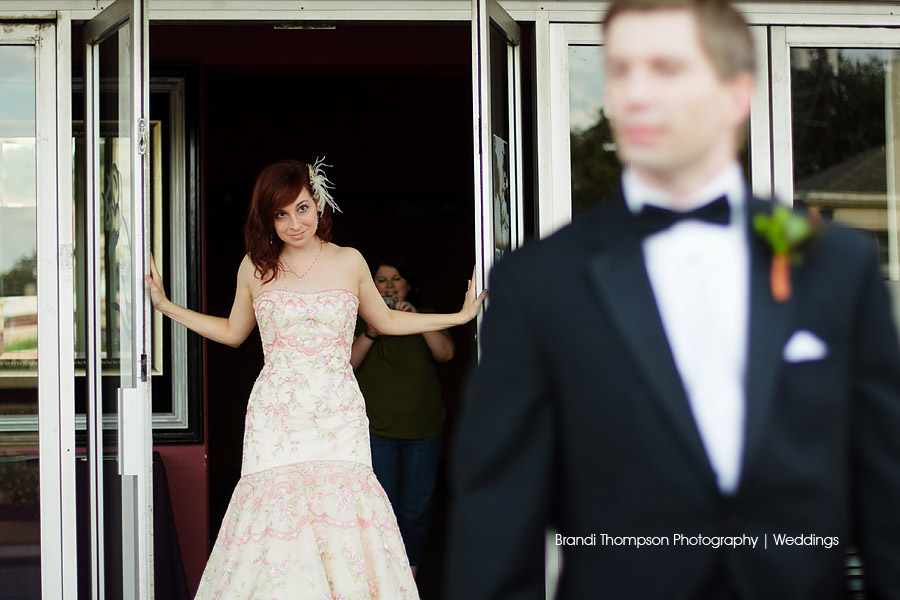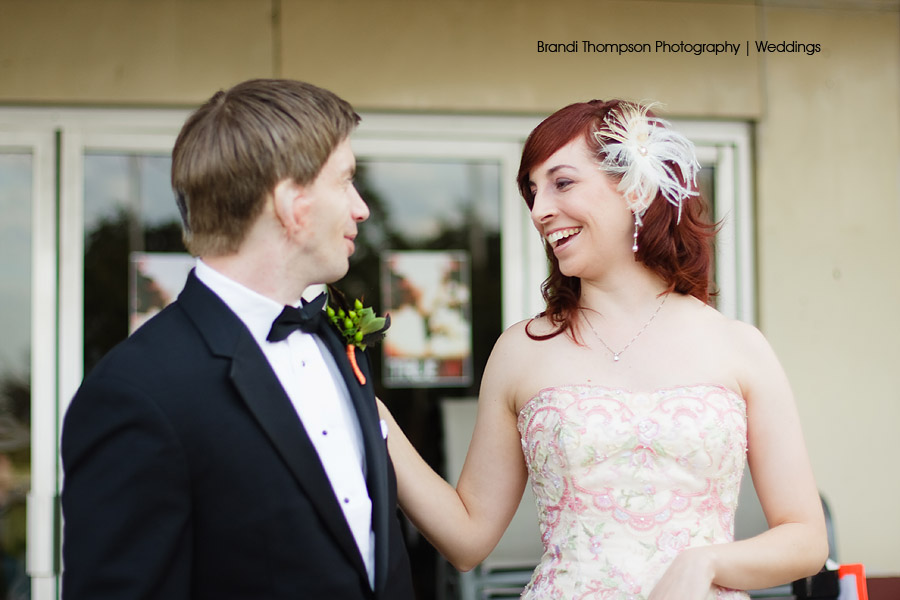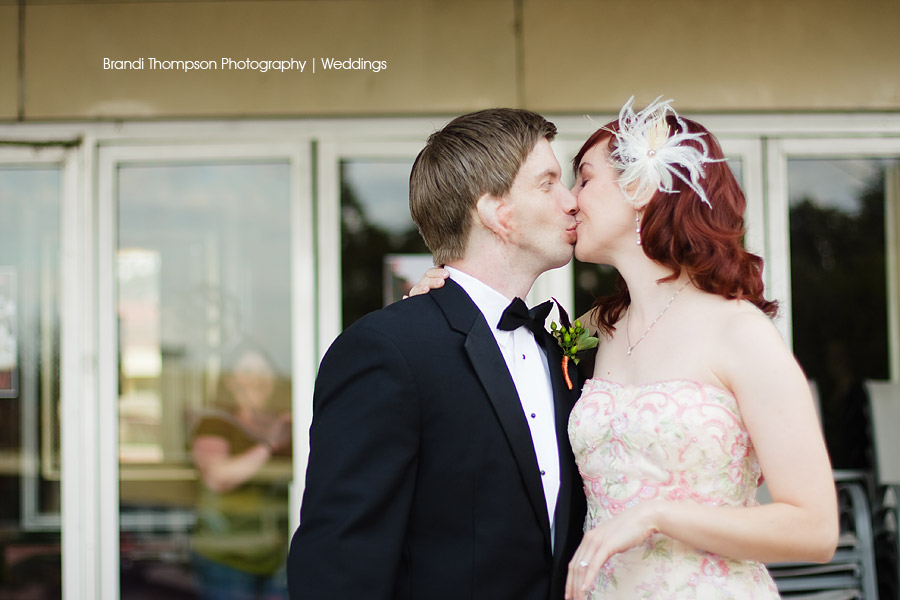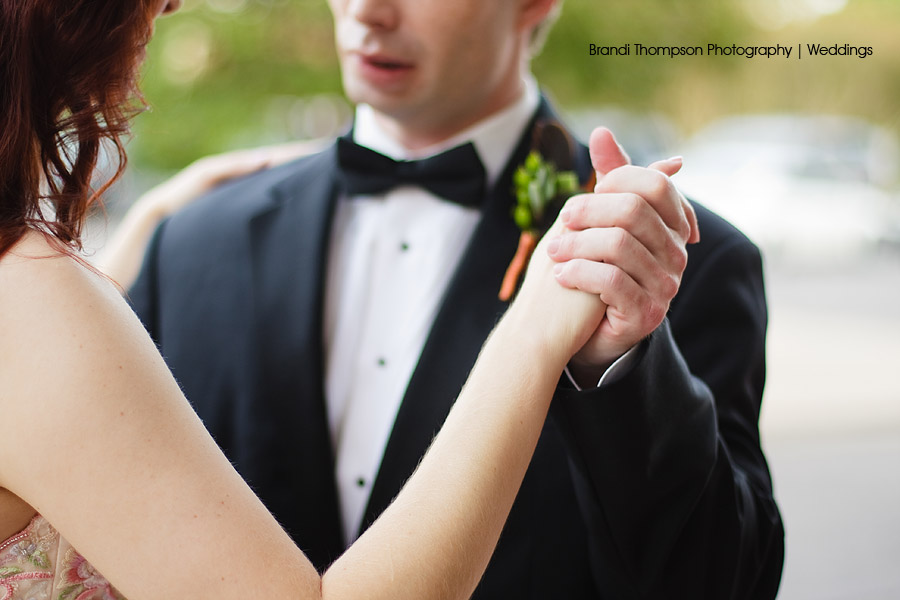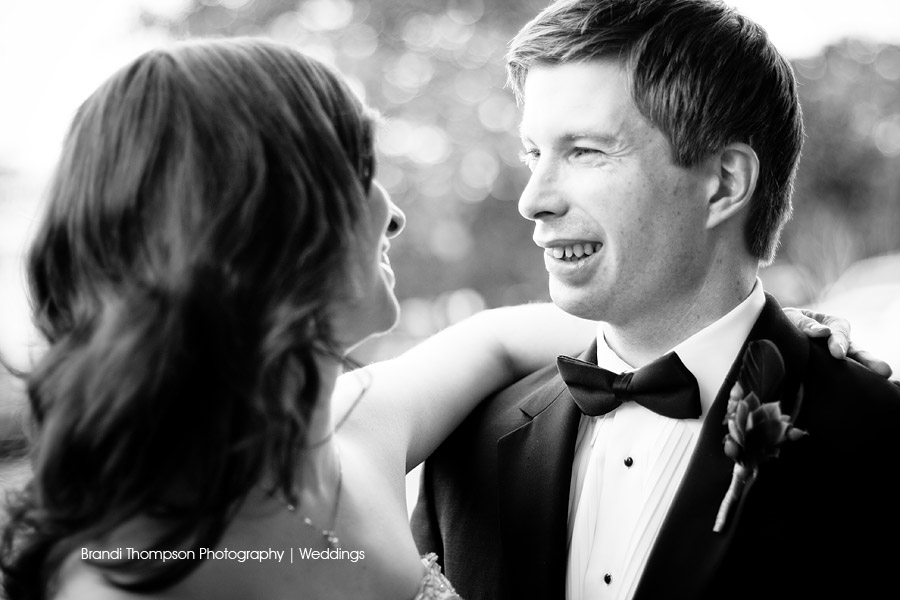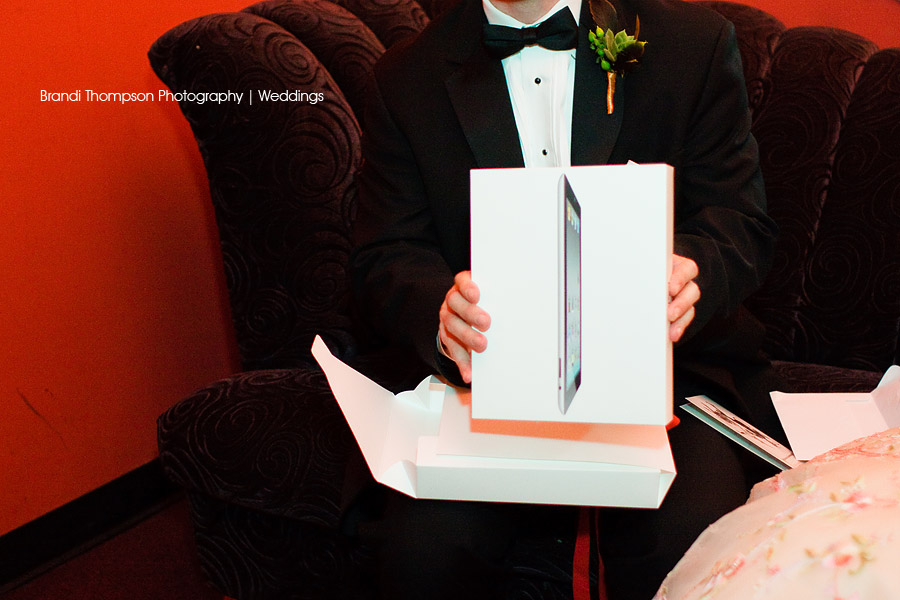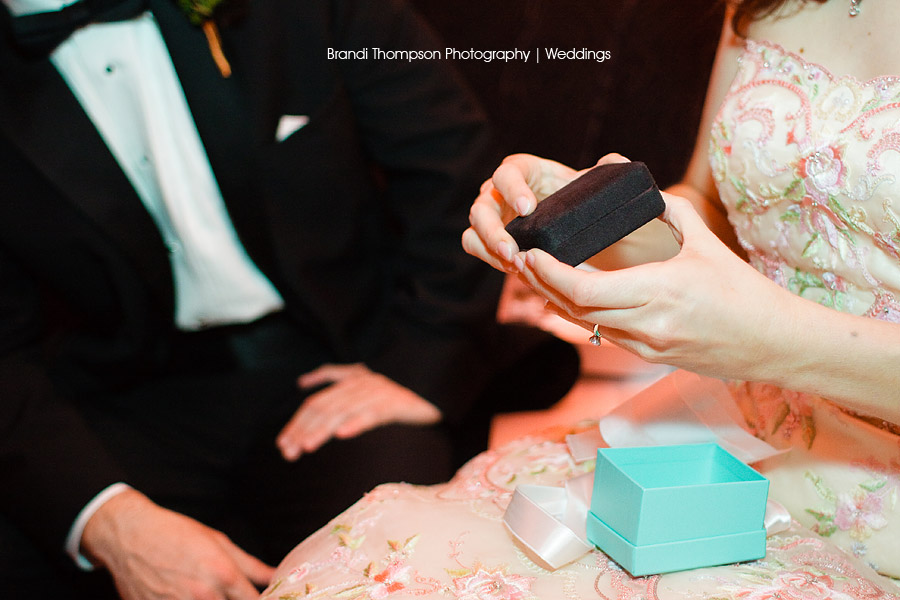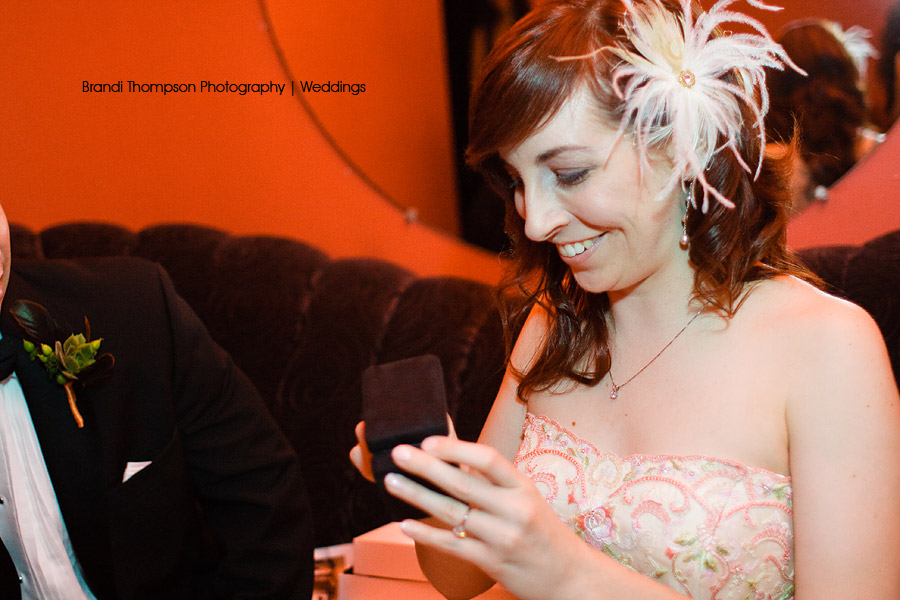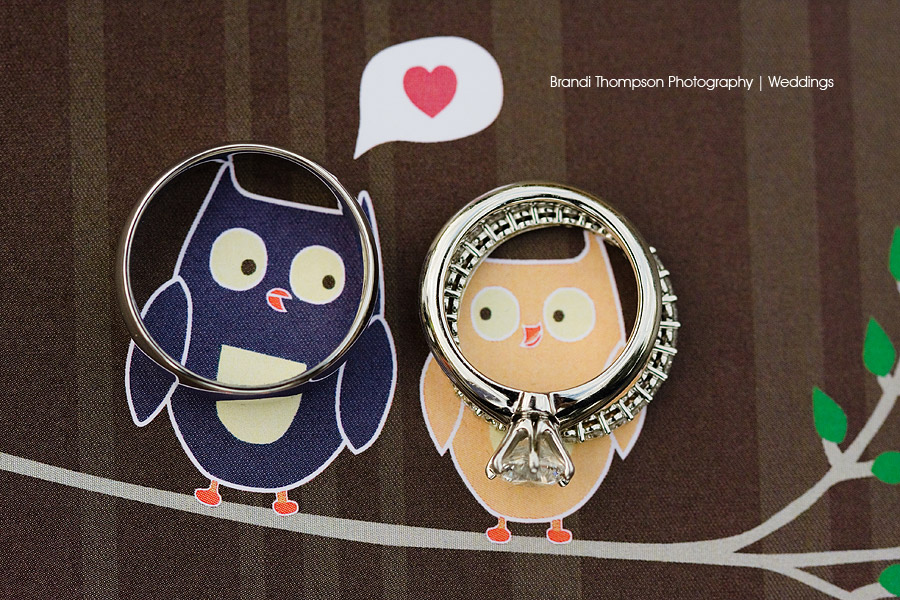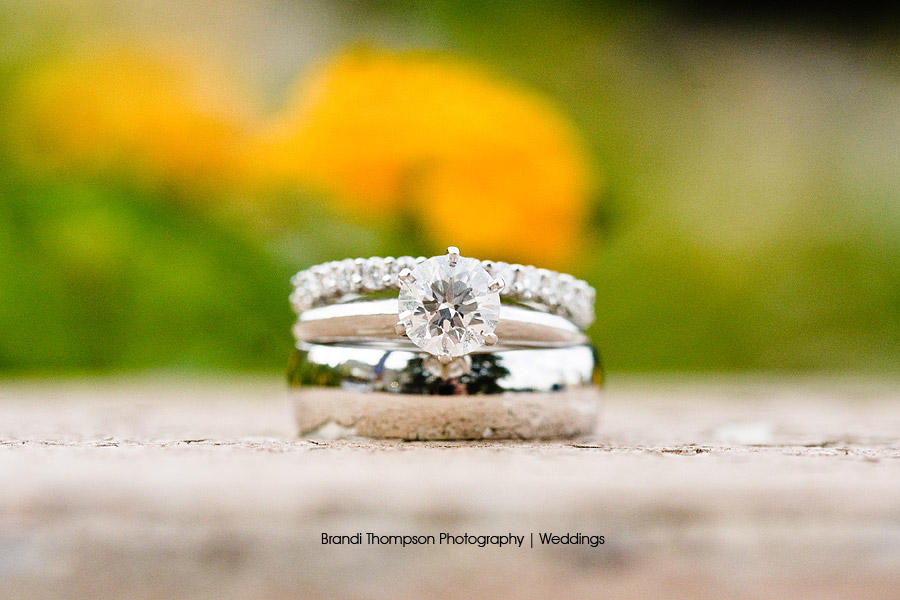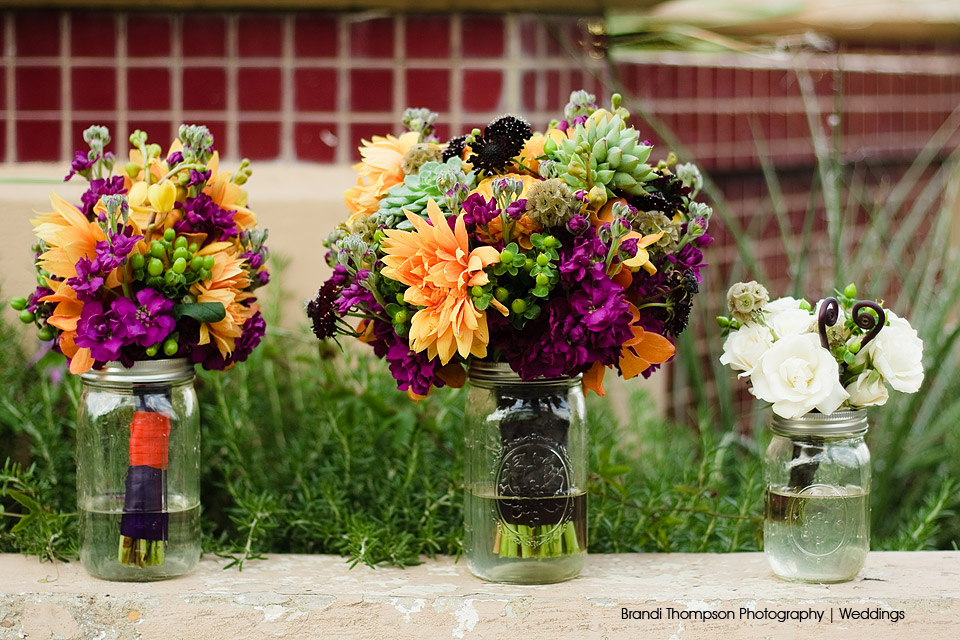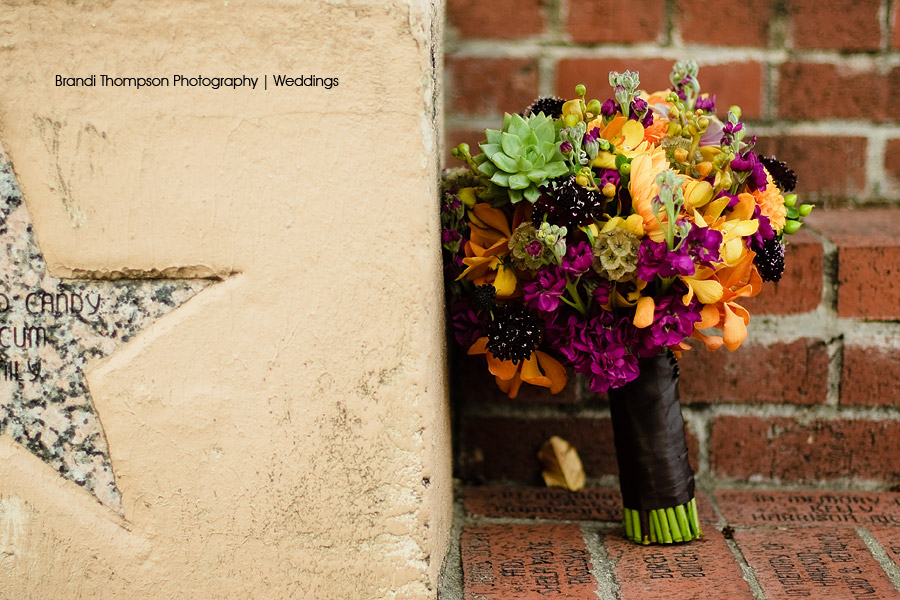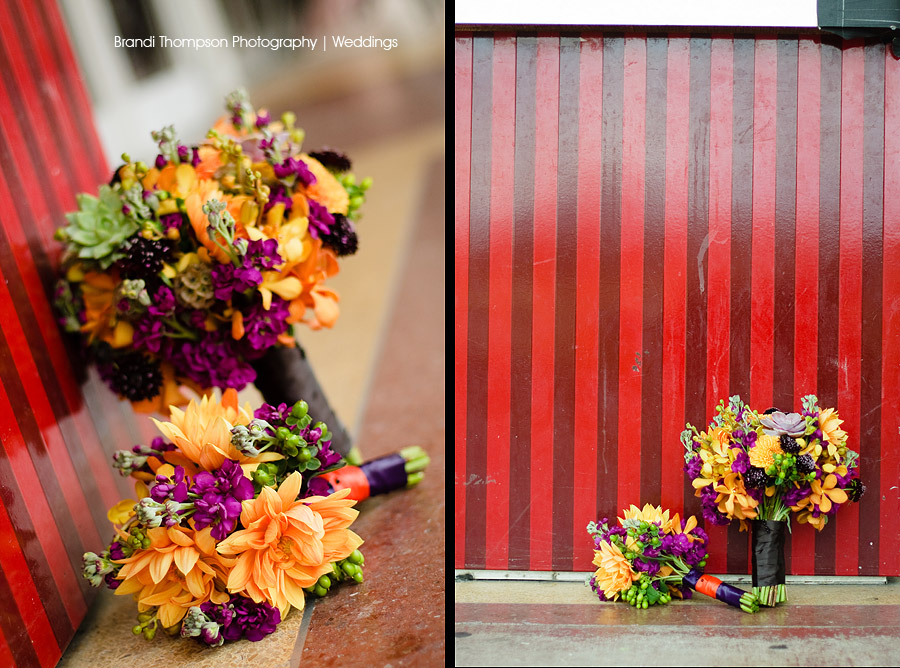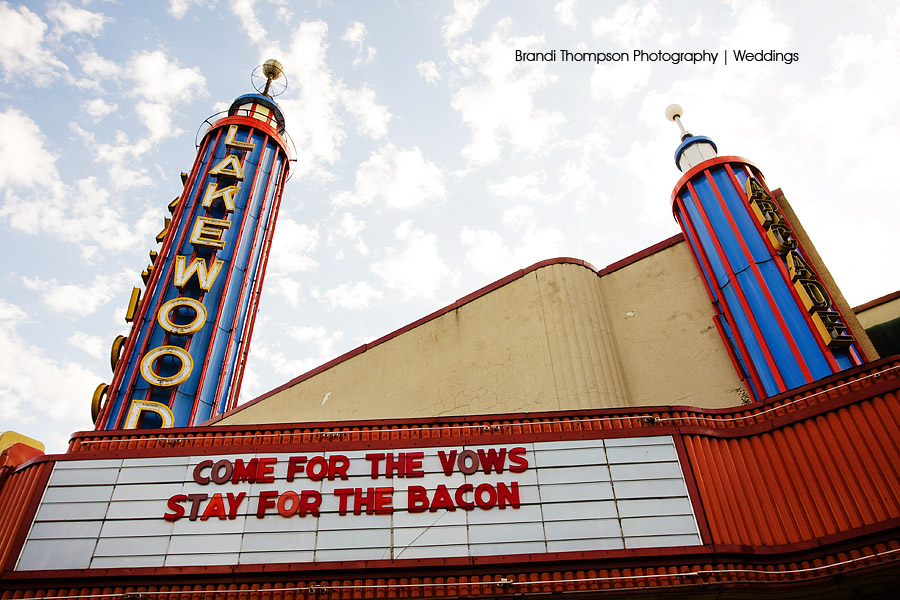 The sign made me laugh, particularly because Meghan is a vegetarian (like me!) but Fritz loves his meat. 🙂 More tomorrow so be sure to come back and check it out.