Let it snow, let it snow, let it snow!
I heard about everybody up North getting feet of snow. I saw that we had 'rain/snow' as our forecast…But, being the Texas raised cynic that I am, expected some ice and sleet. This morning, when Brian kissed me goodbye before work, he told me that it was all snowy outside. When I got up later on, I peeked out the window, expecting to find a few patches of half melted white stuff. What I saw instead was a beautiful thick cover of snow, and snow still falling from the sky! Right now, it is STILL coming down. It's absolutely amazing and makes me want to act like a child. Snowmen and snow angels! I took a few quick pictures. Like any good Texas parent, I also took some pictures of our 'child' in the snow as well! Check it out.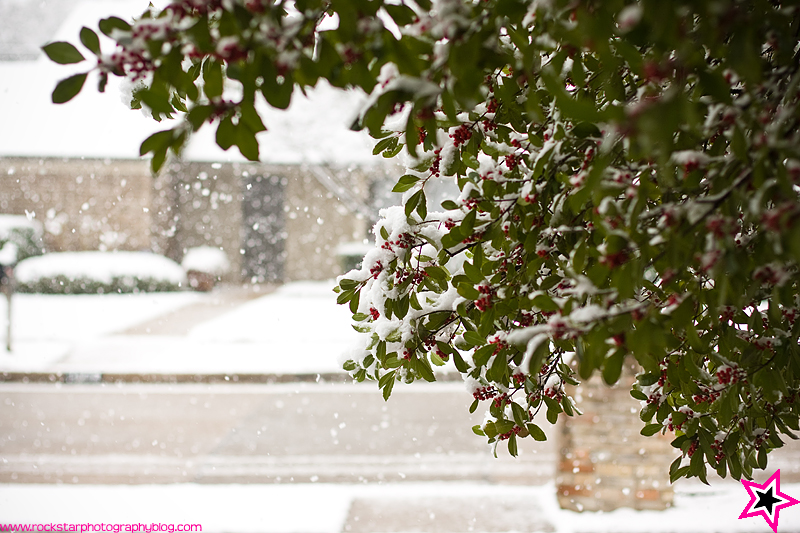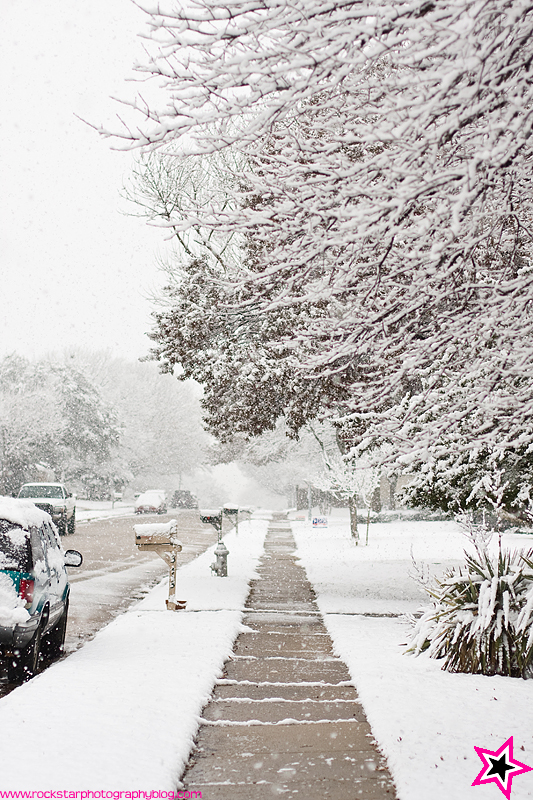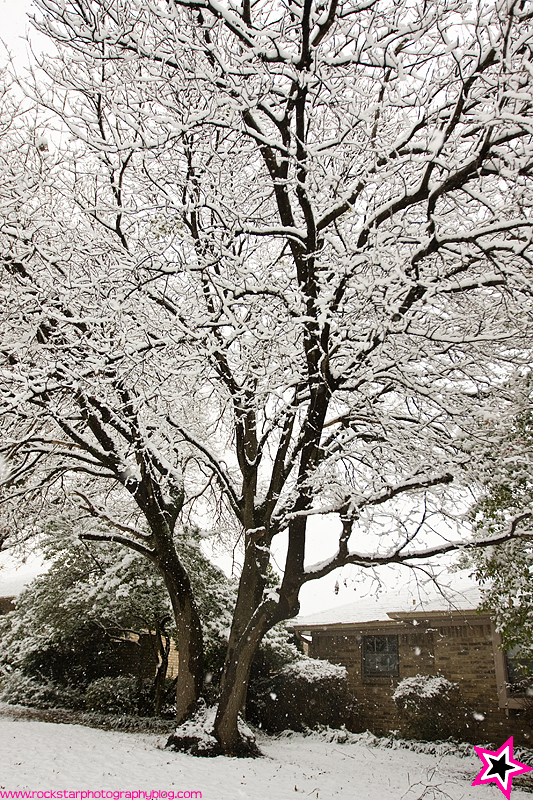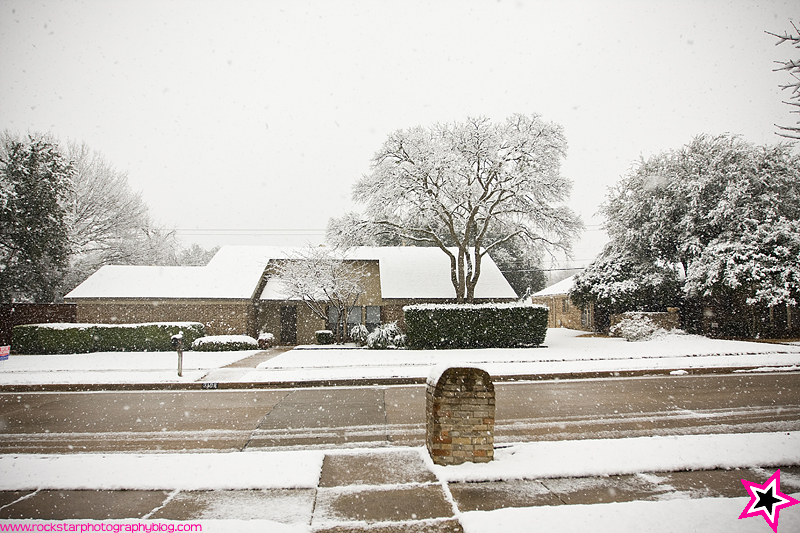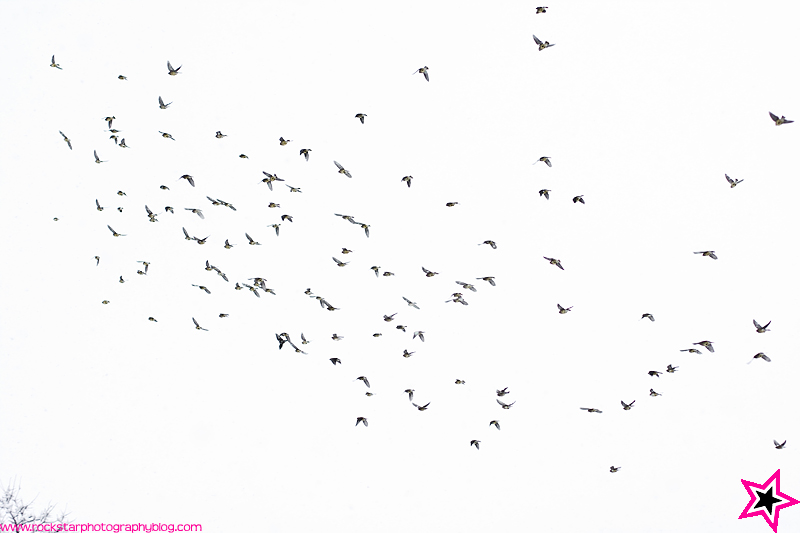 A flock of birds passed by overhead, it was cool.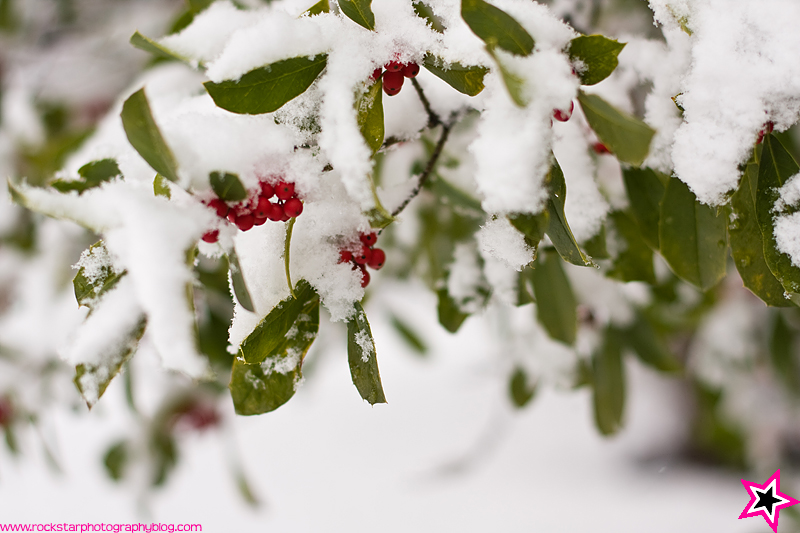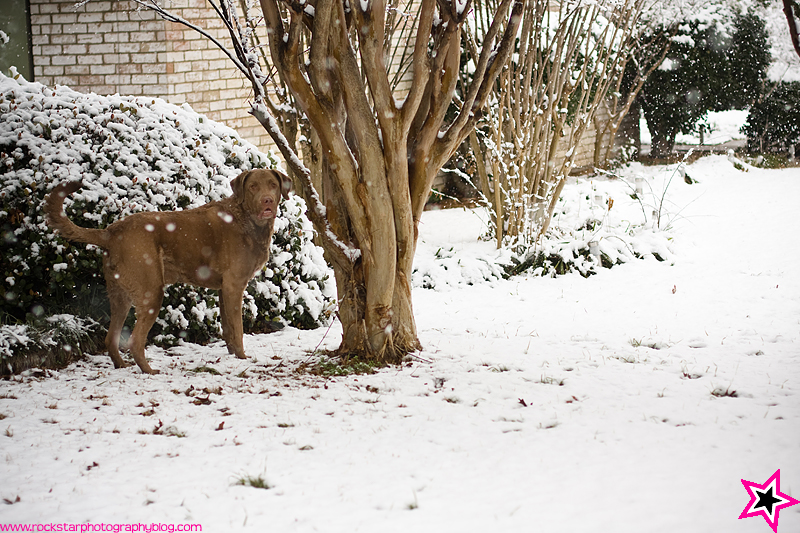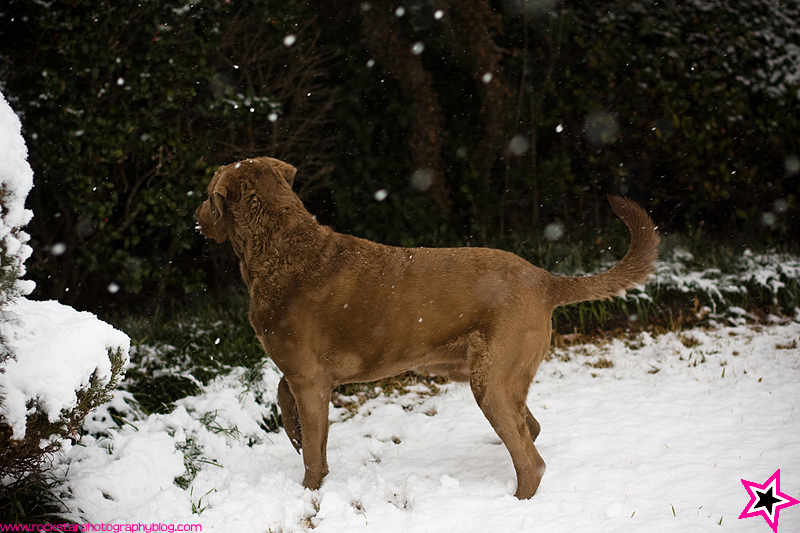 He didn't really want to look at me, he was too excited to play. Recently we put Dante on a diet and he's lost around 15 pounds. He looks good, right? 🙂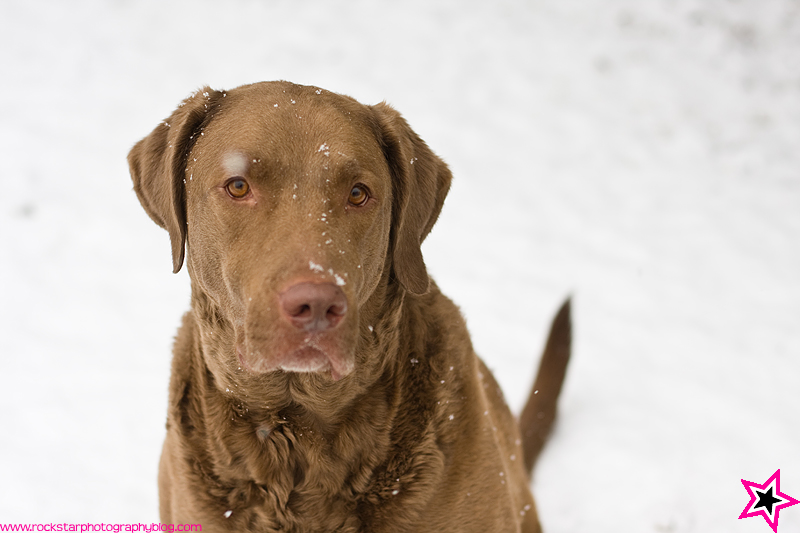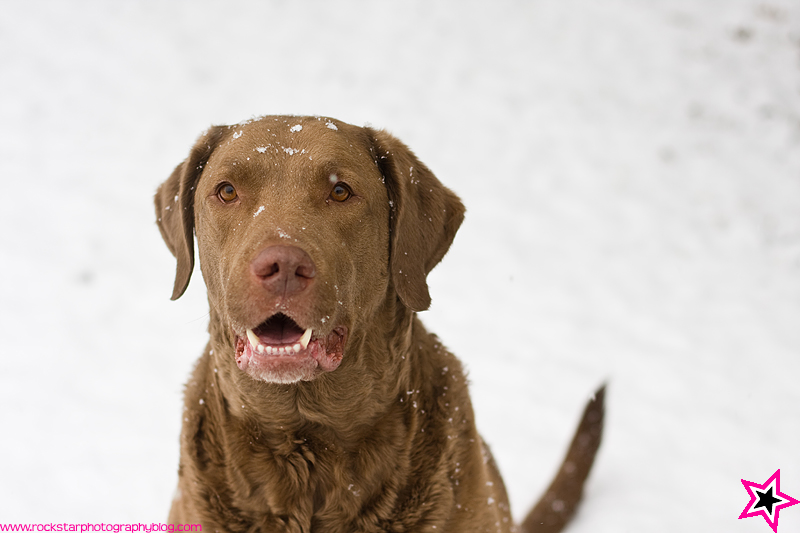 To all those who had to go into work today (like my sweetie pie!) please be careful out there. You know that Texas drivers + inclimate weather = bad roads.
A couple of other notes:
– Kandace asked if someone could enter the free contest on behalf of someone else. Yes, you can, BUT they need to know about it and agree to it. So, as long as you have their permission, go for it. 🙂 I would LOVE for people to nominate their parents, or even their grandparents!
– Today it was announced that one of my favorite fashion designers has died, of apparent suicide. Alexander McQueen. I am really sad about it. Here's a link with more information.
Thanks for looking and I hope you are all staying warm.