Jayme & Matt's Victorian Goth Halloween Wedding – Part Two!
Onto part two of the goodies! Jayme and Matt held both their ceremony and their reception at Times Ten Cellars in Dallas. All of the guests were asked to dress in their Halloween finest! You will get to see some great costumes in the next post.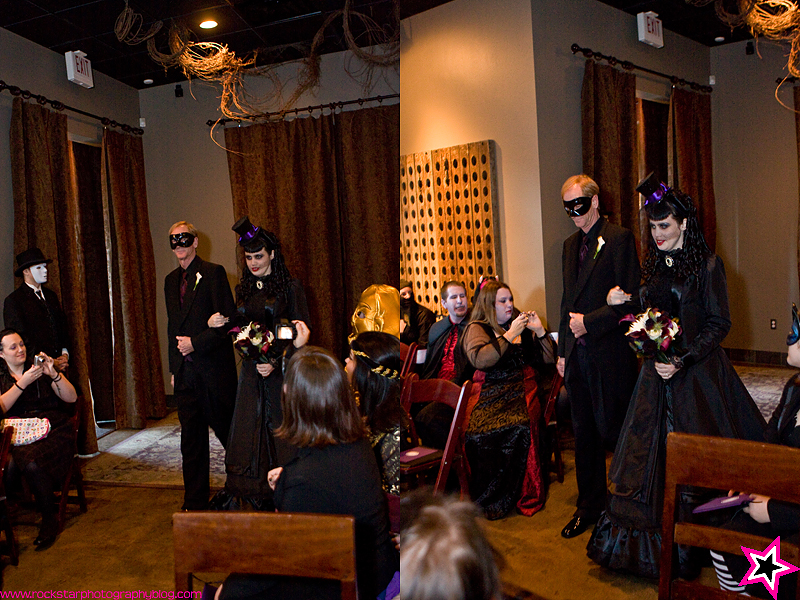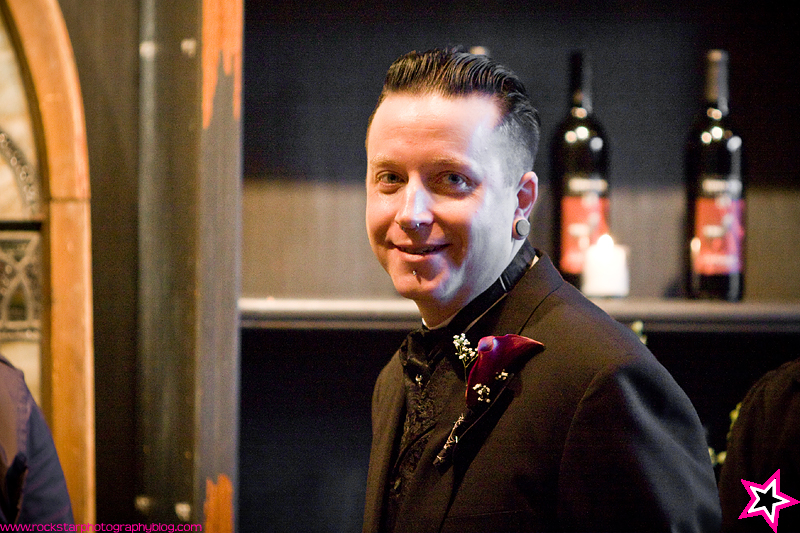 I love this smile on Matt's face when he sees Jayme!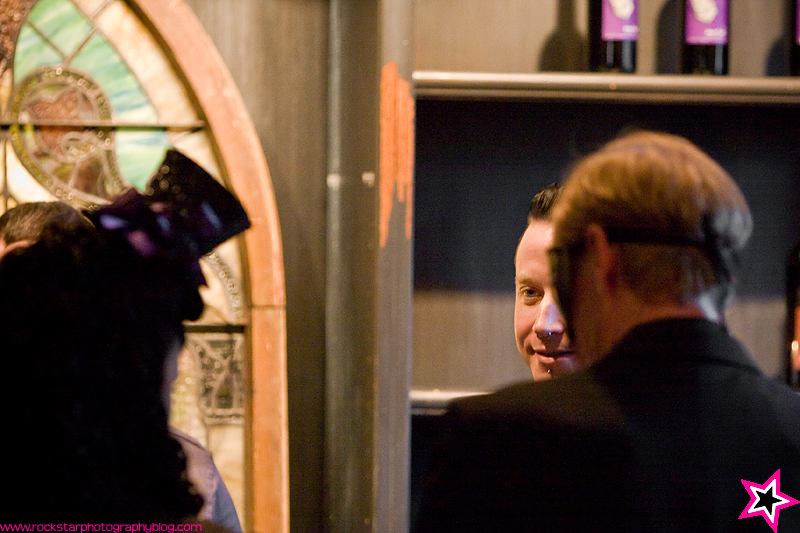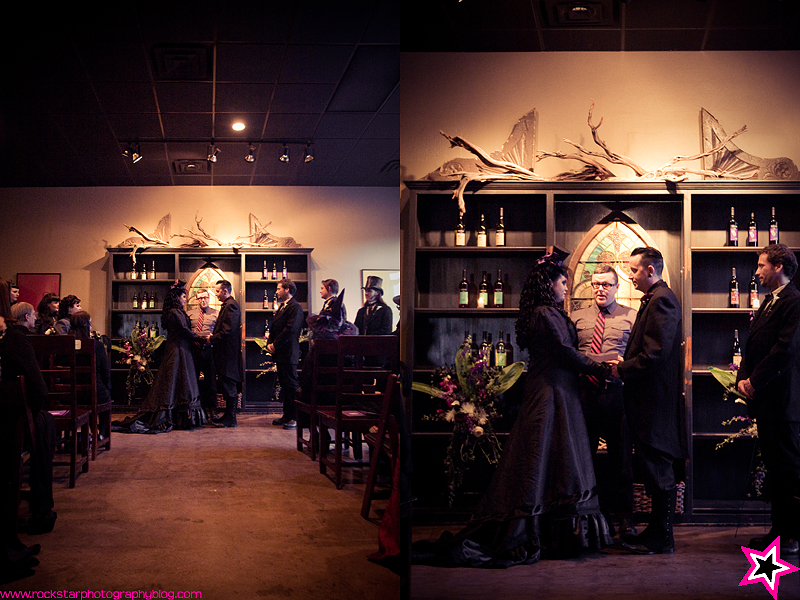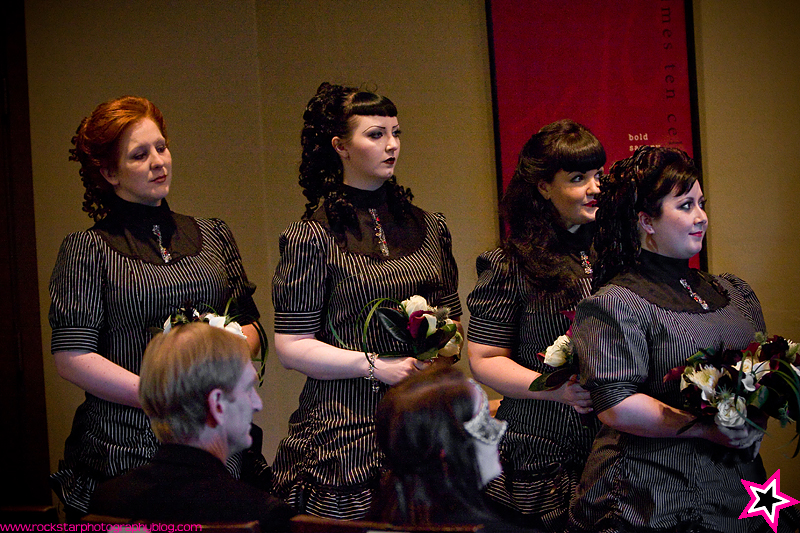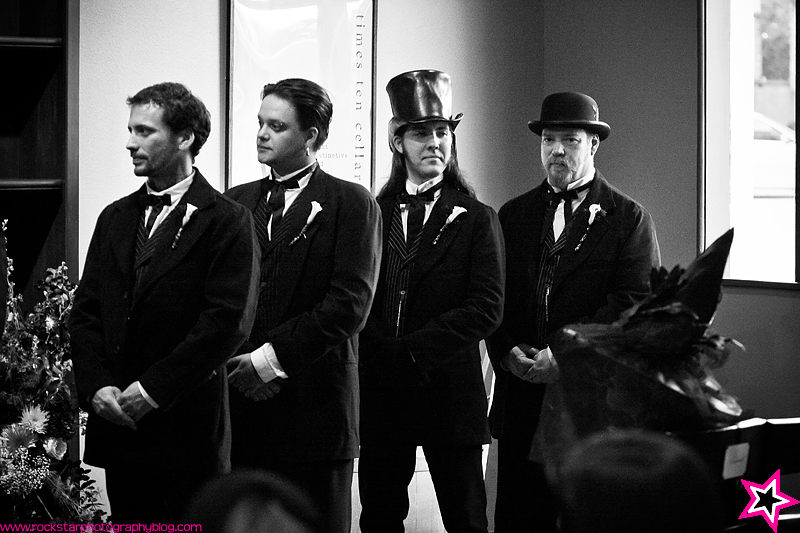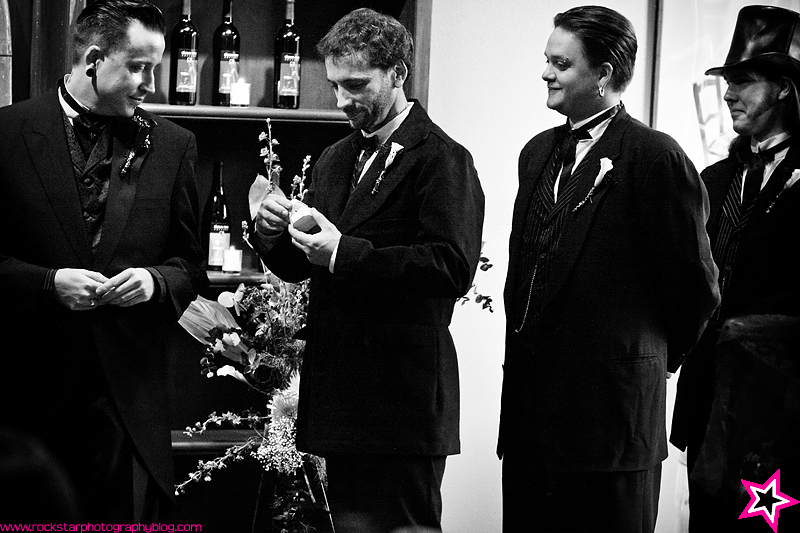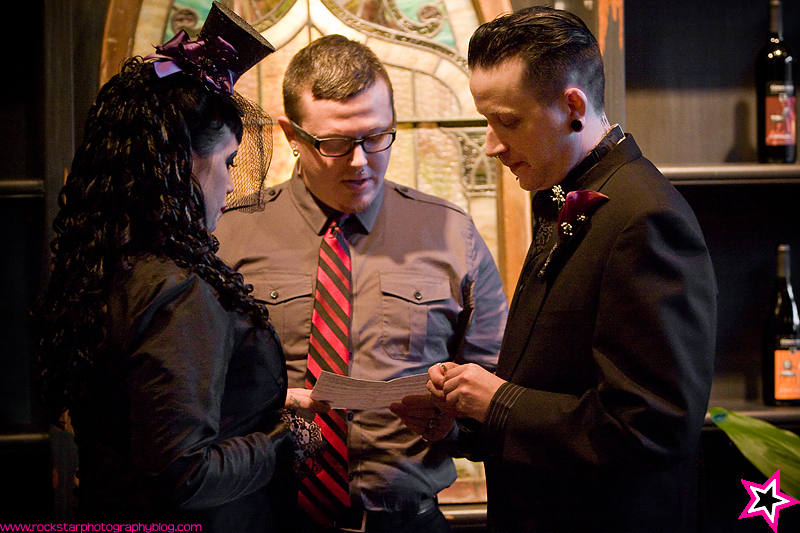 Here we go.. 🙂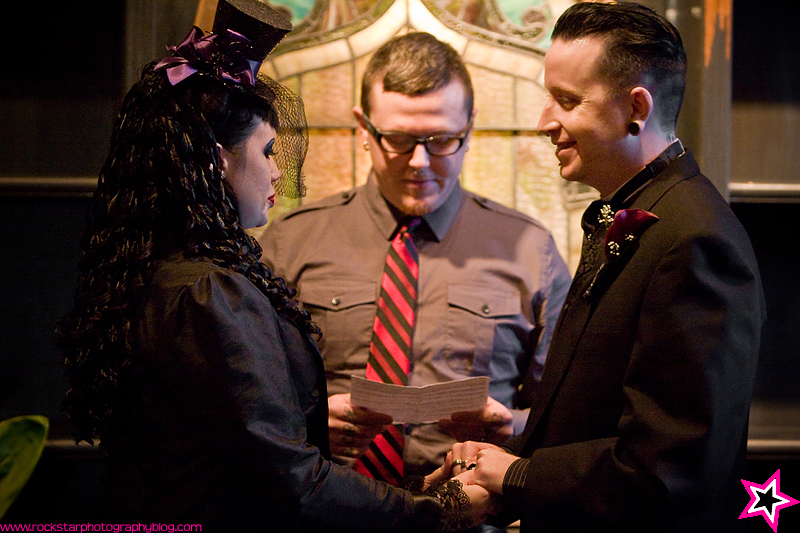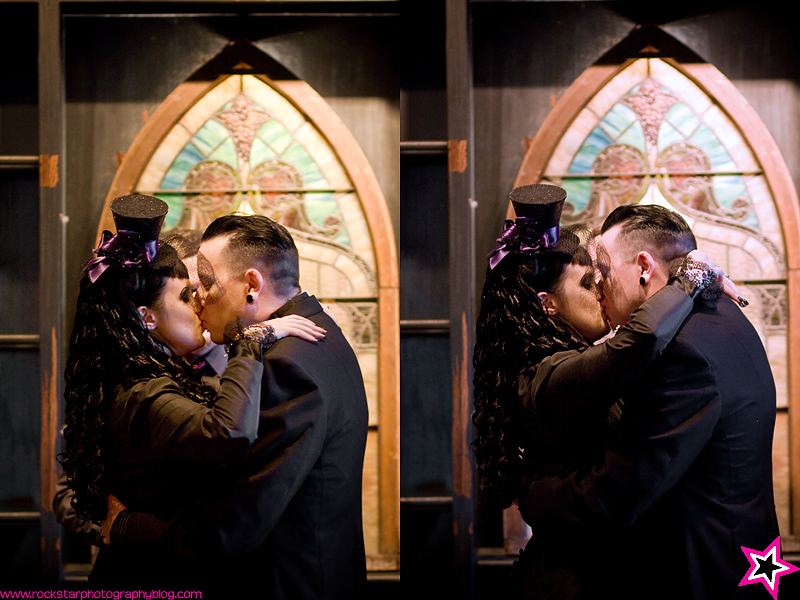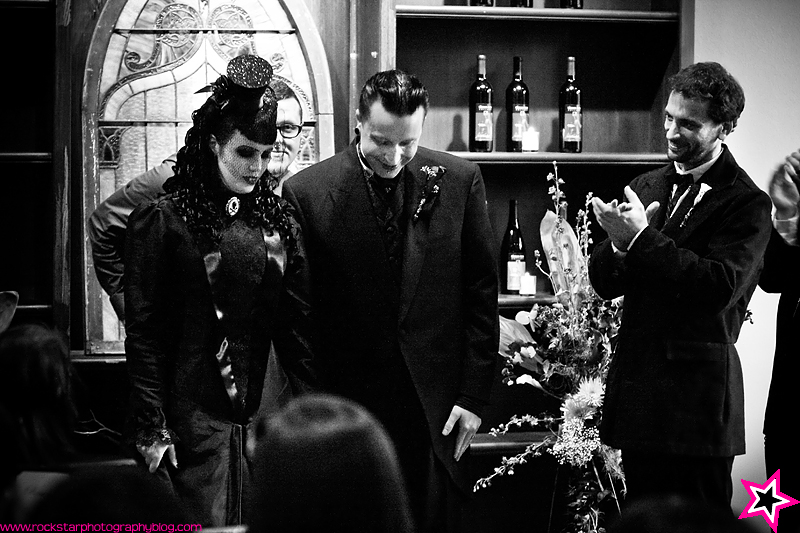 Yay, married!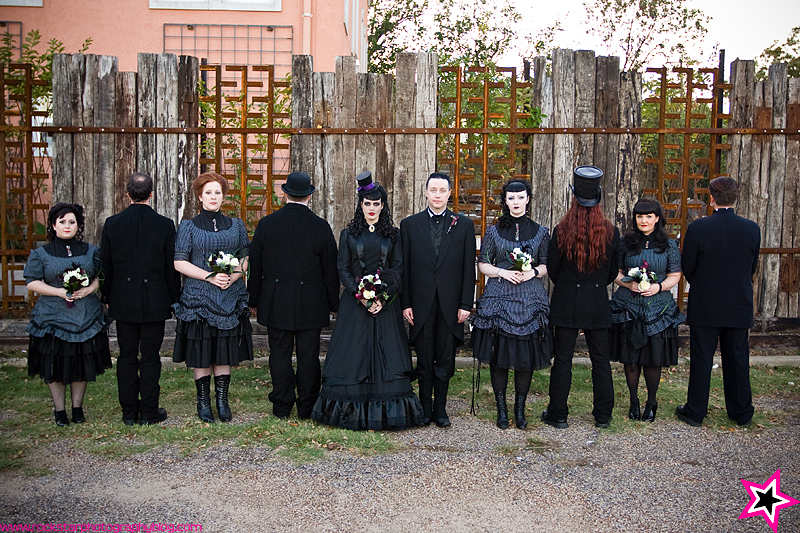 We took the whole great-looking bridal party out for some shots together.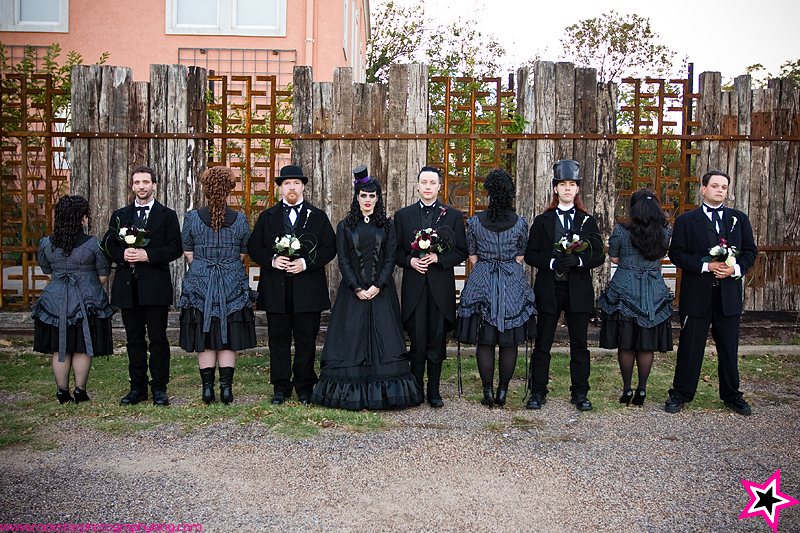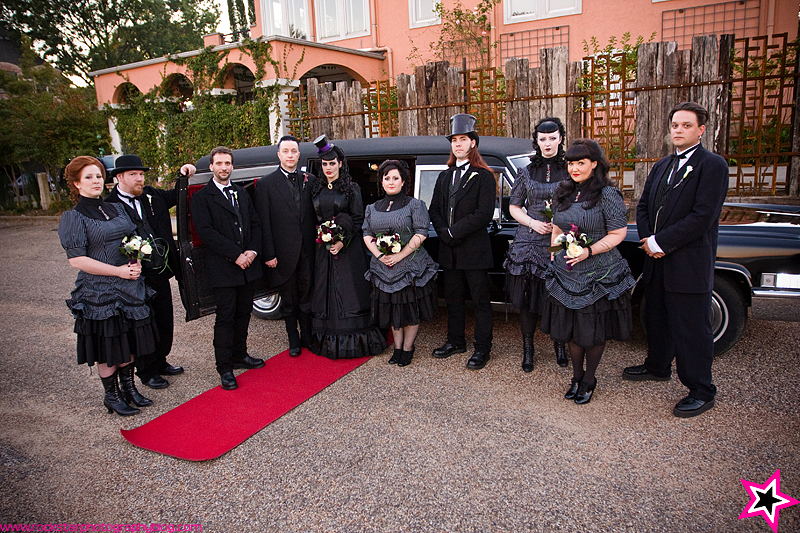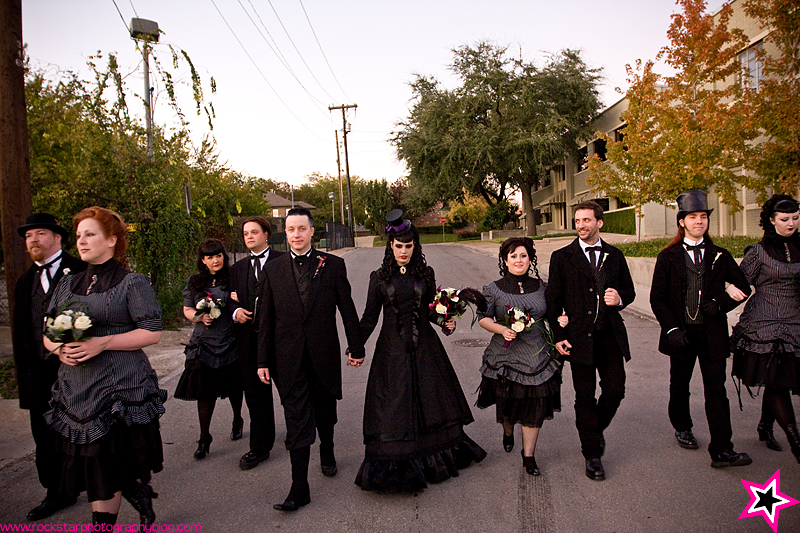 It was a beautiful day!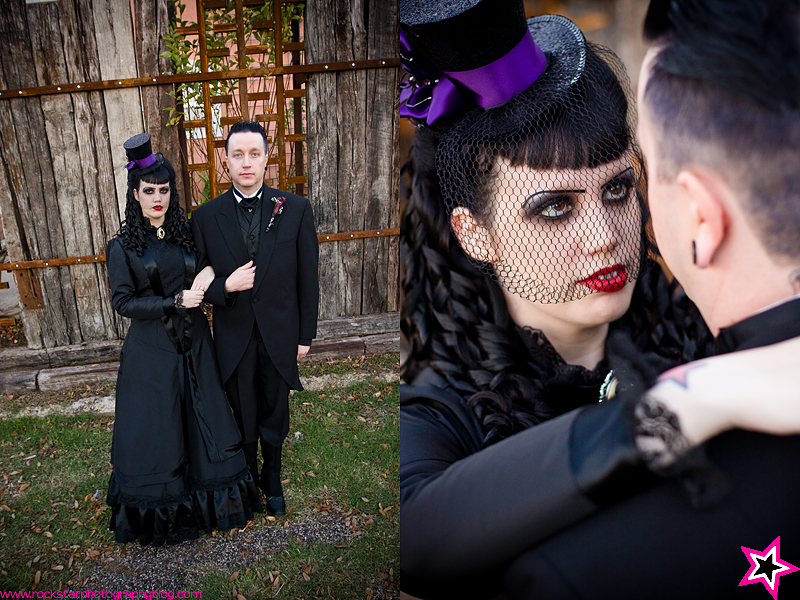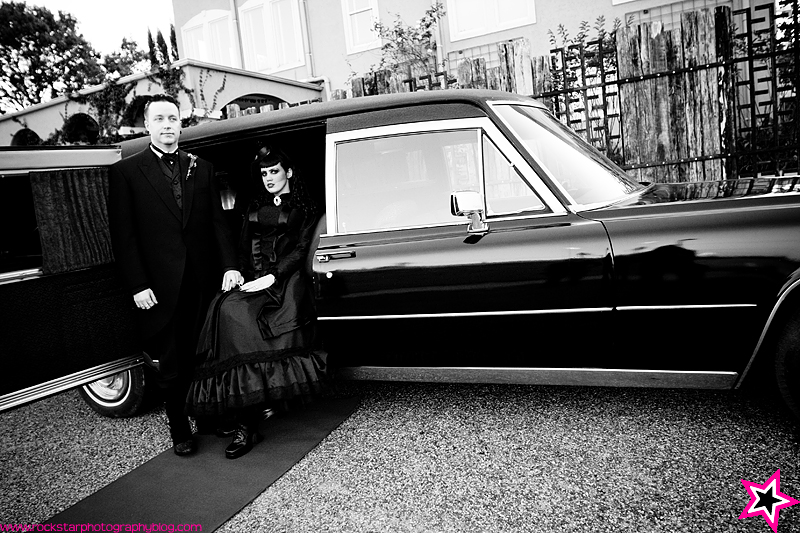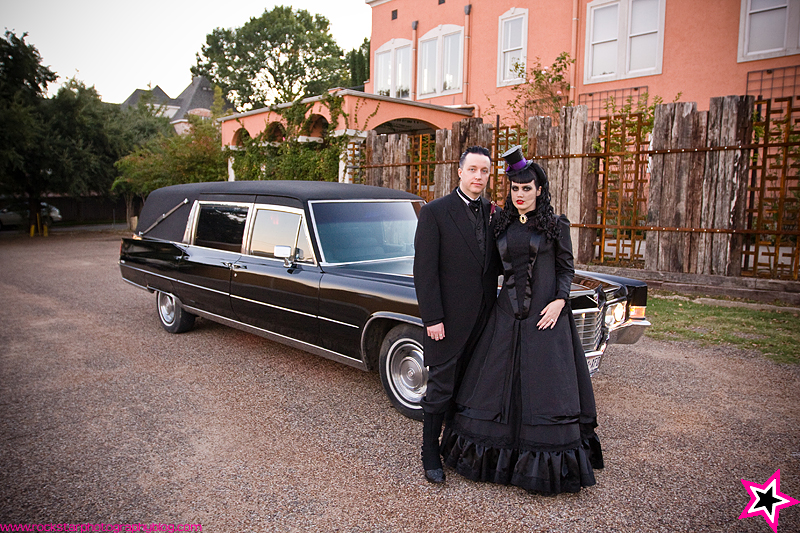 Love the Limo Hearse!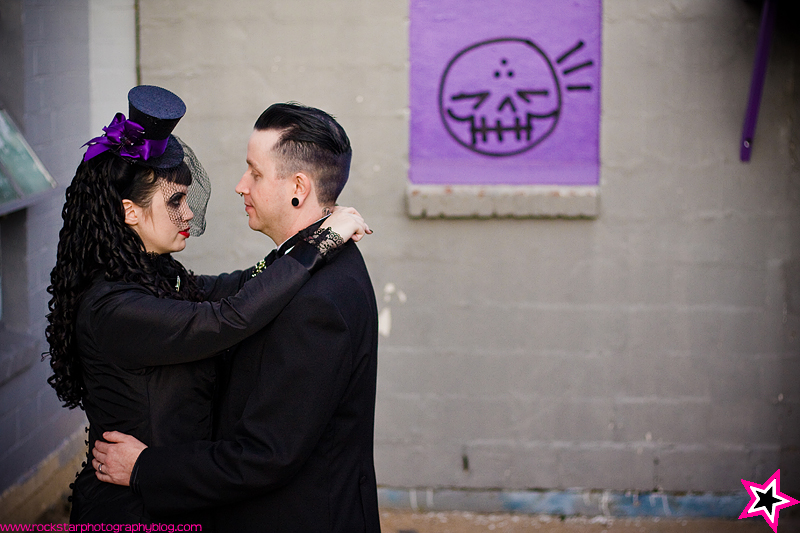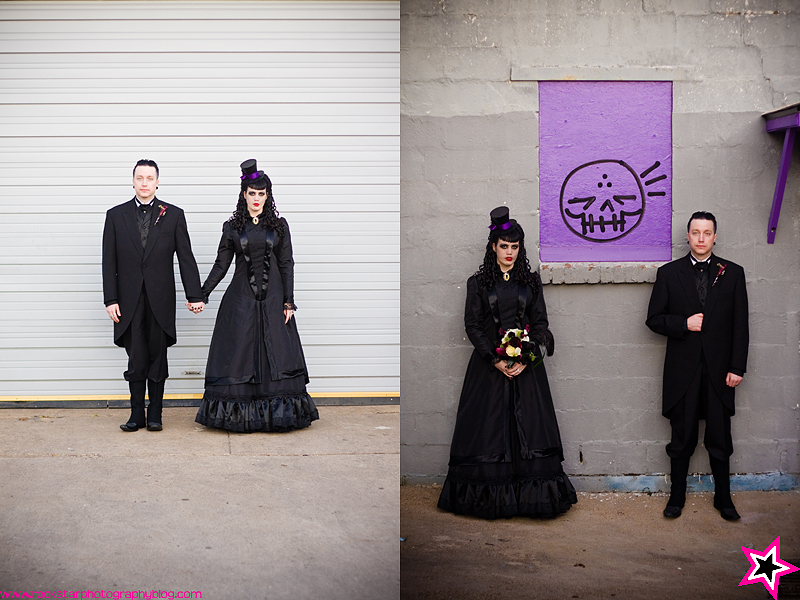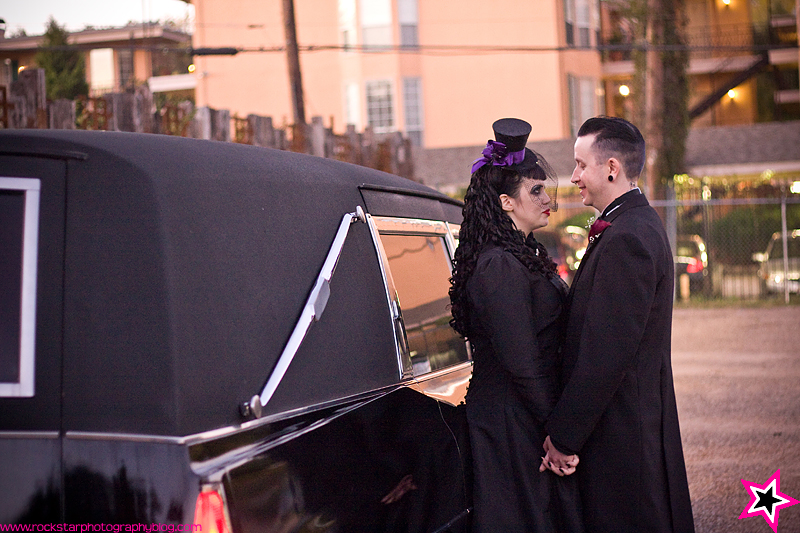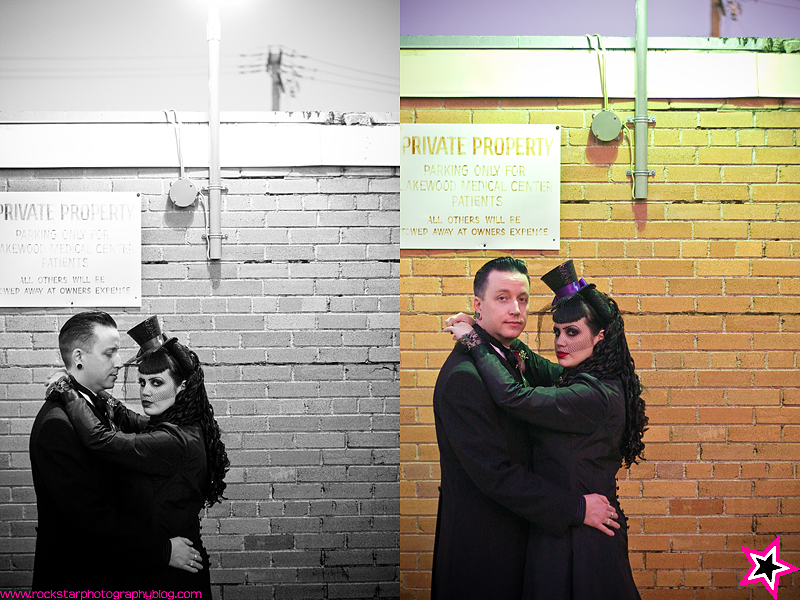 I've got one more installment left for you – reception goodies.. so be sure to check it out! 🙂