Jayme & Matt's Victorian Goth Halloween Wedding – Part One!
I am sure you remember the awesome sneak peeks from Jayme & Matt's Halloween wedding. Now it's time to get a big ole juicy helping of how awesome it was!
A little disclosure, first. I have known Jayme for probably.. eight years, or close to it. We first met online on a little website called LiveJournal. I've always known Jayme has impeccable taste and a unique sense of style and I knew the wedding would be gorgeous. Jayme had her gown custom made and also customized her hat to fit in perfectly with her vision. She got ready on the day of the wedding at the amazing Adolphus hotel in downtown Dallas.
Enough chatter.. let's get to some pictures!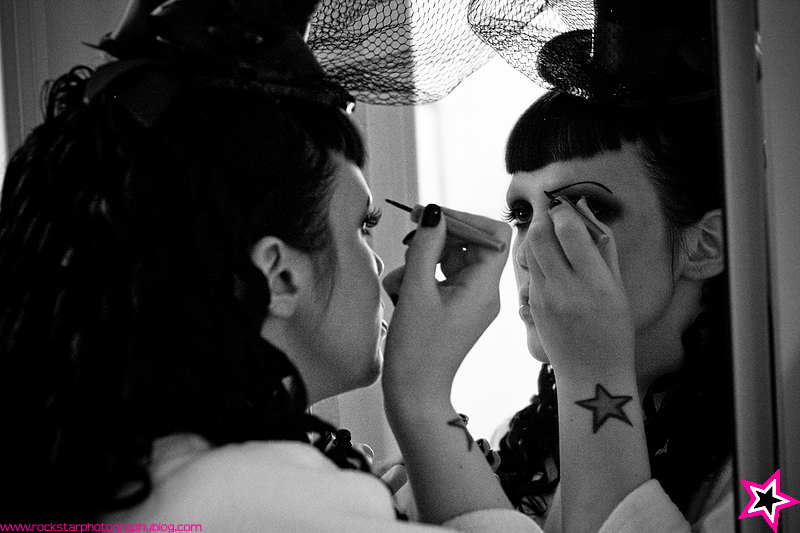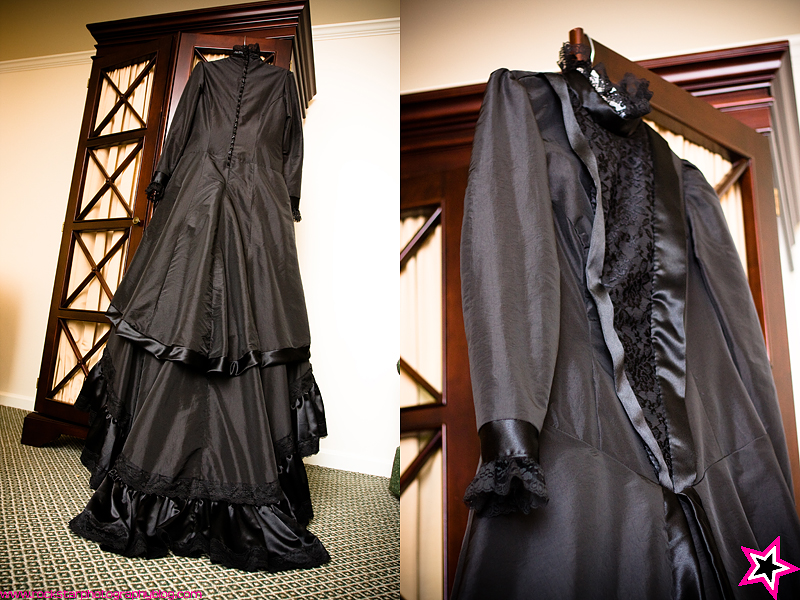 The dress in all it's awesome glory!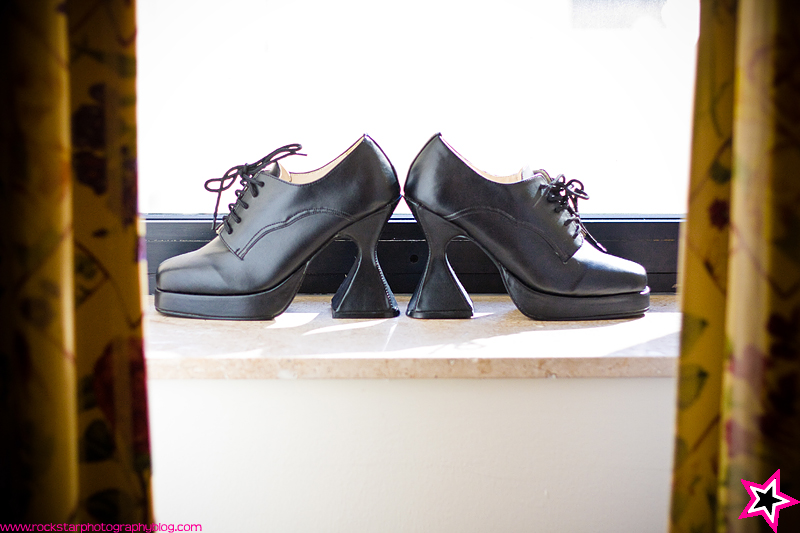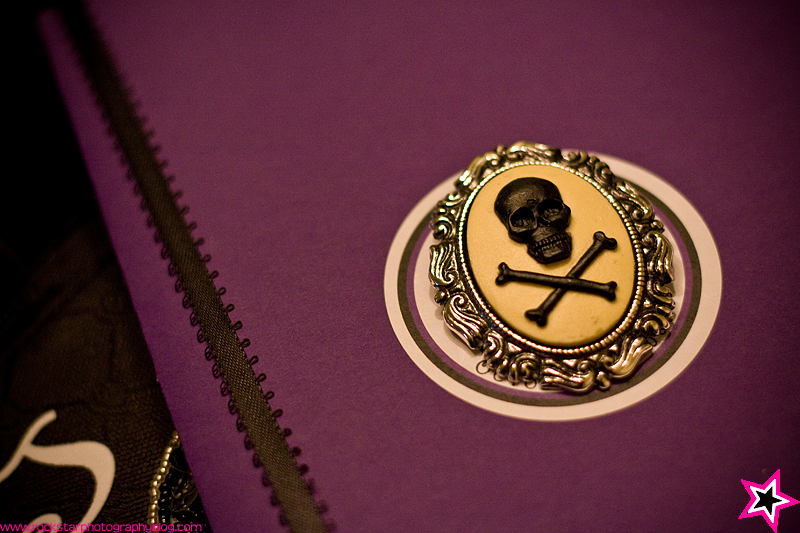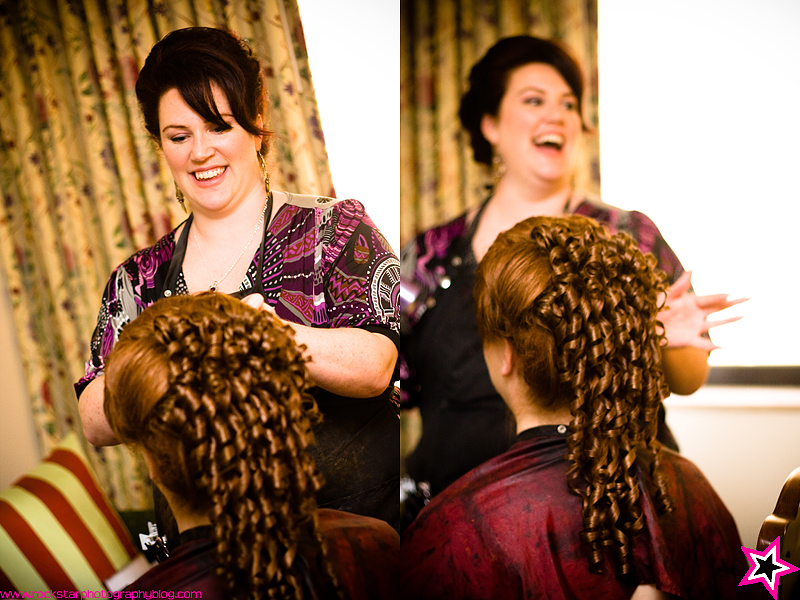 Jayme's hair stylist was amazing. Just look at the perfect tiny curls the girls were sporting. I was incredibly impressed! Plus she was super sweet.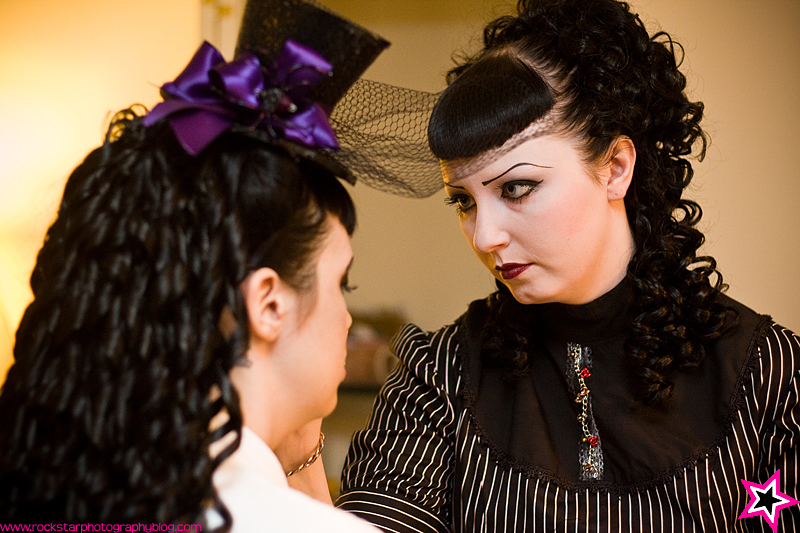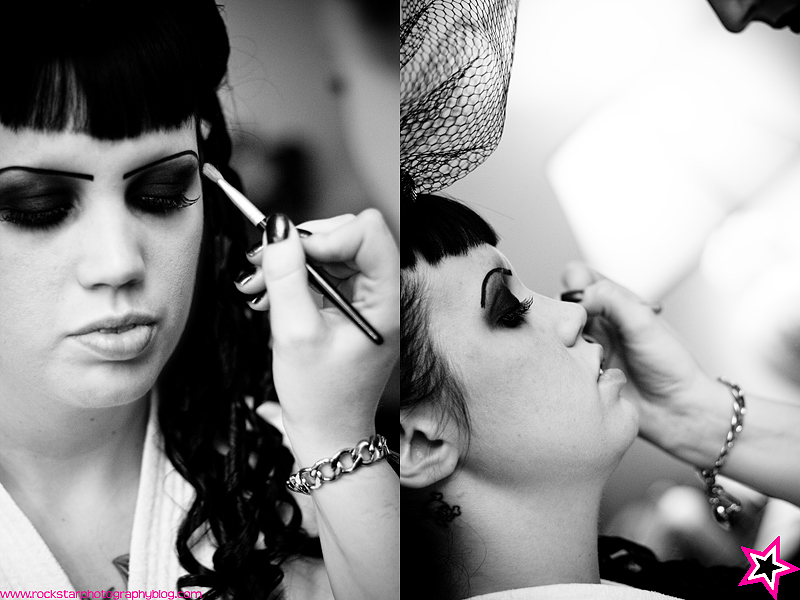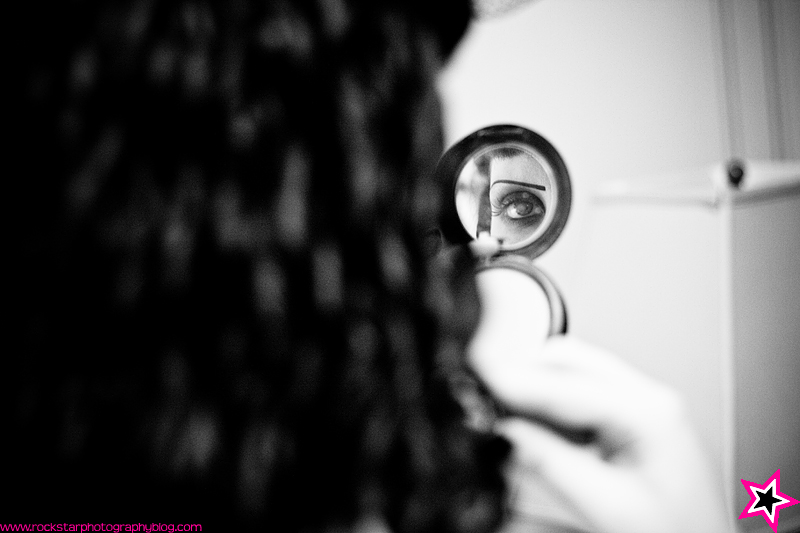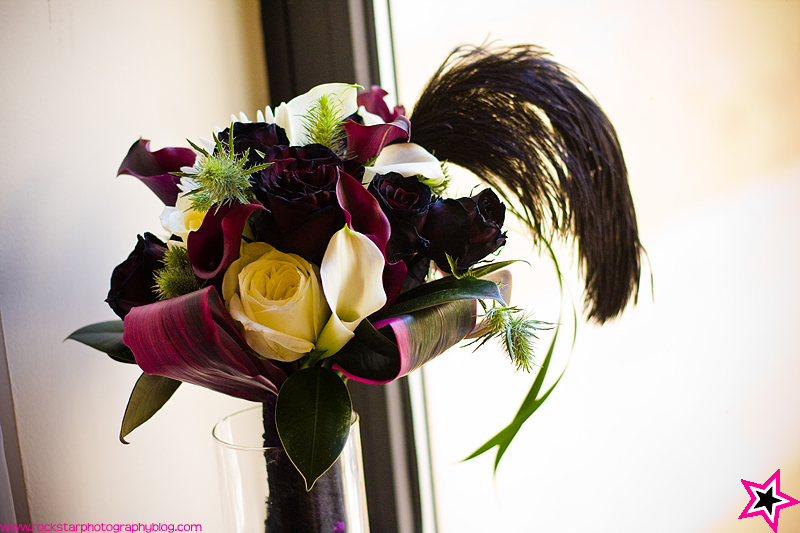 The amazing flowers were done by Jayme's mother! She did a fabulous job.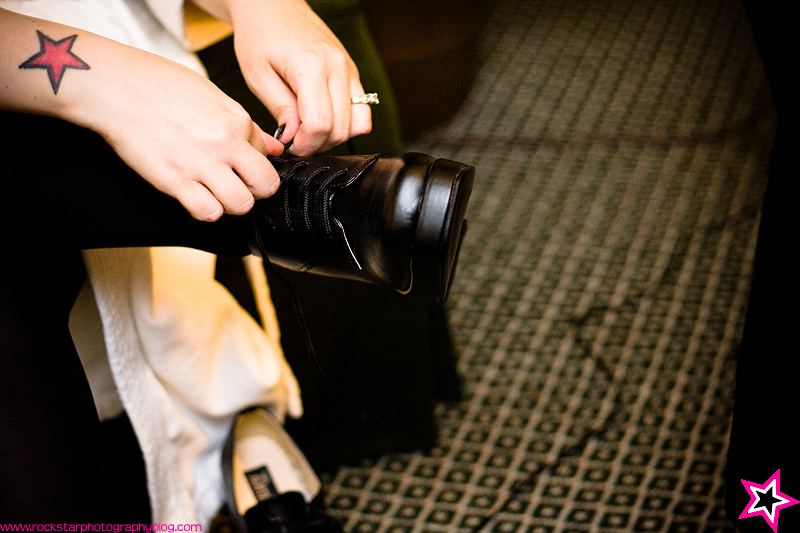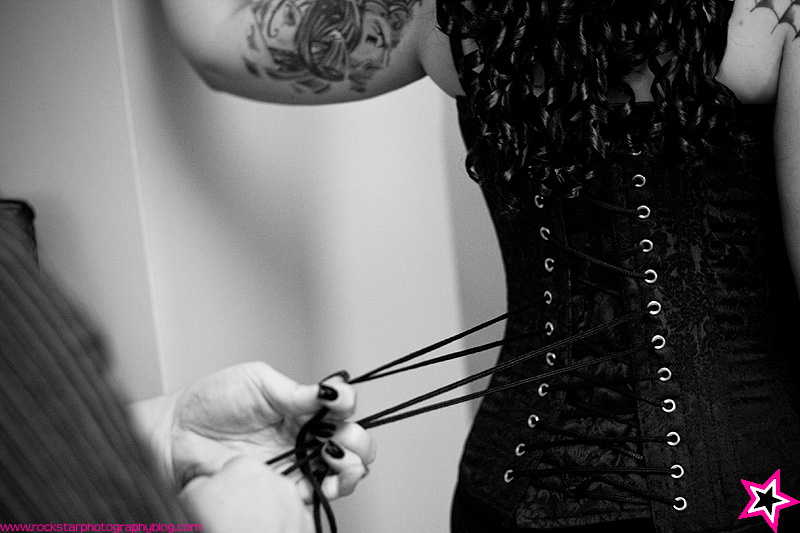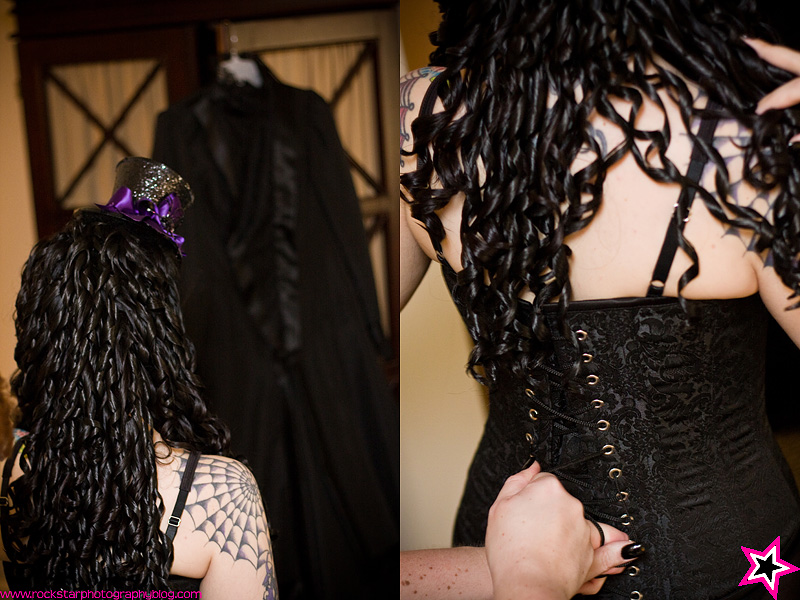 Jayme was authentic – She sported a corset under her dress.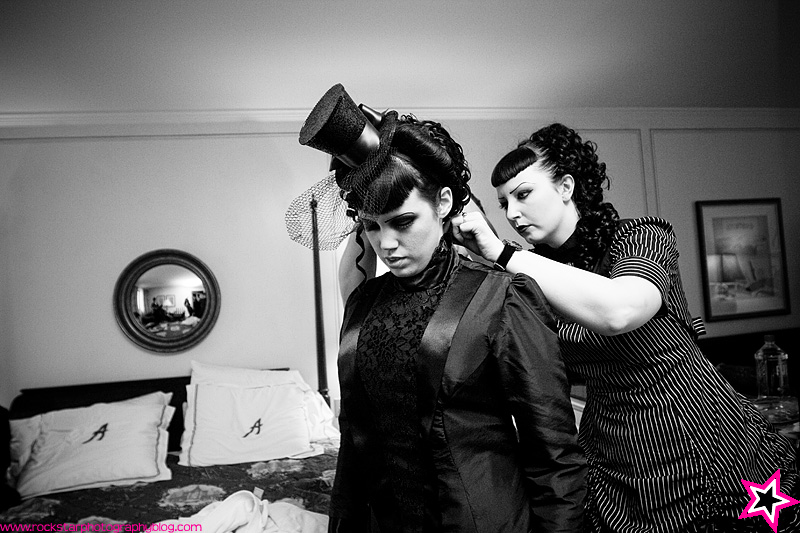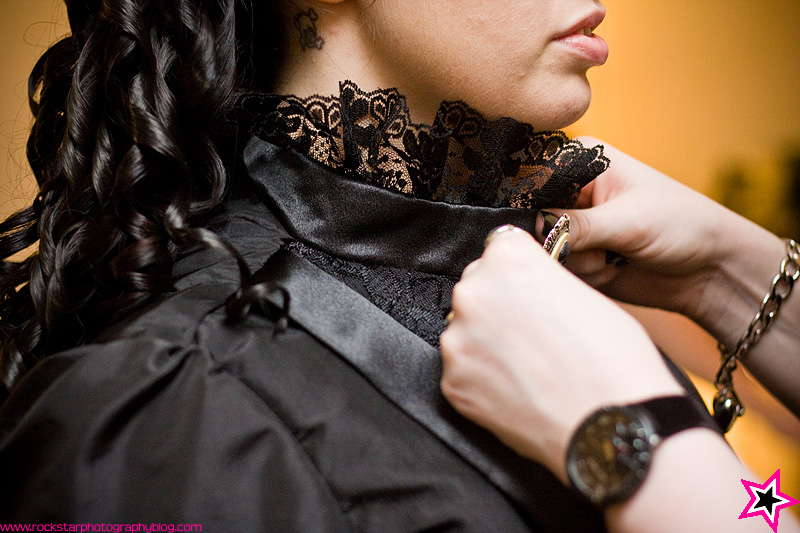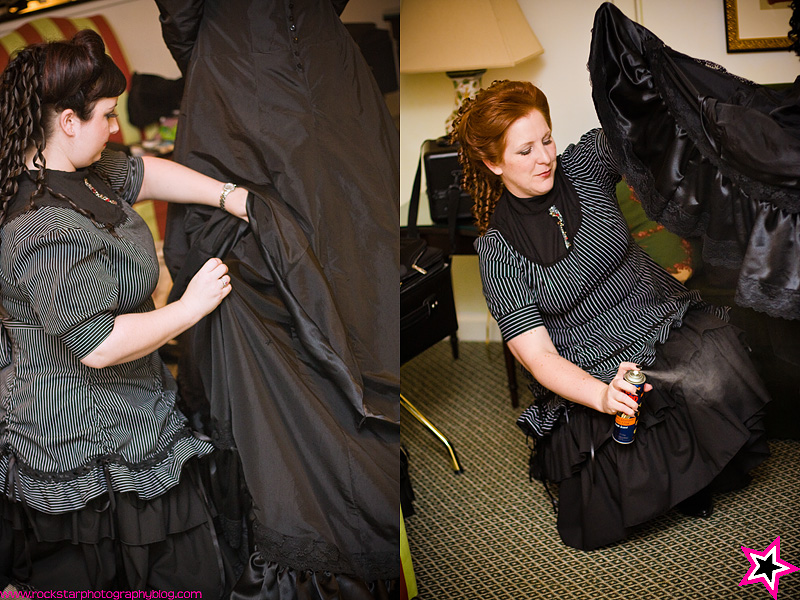 Bustling and getting protected from static – Jayme's bridesmaids were on it.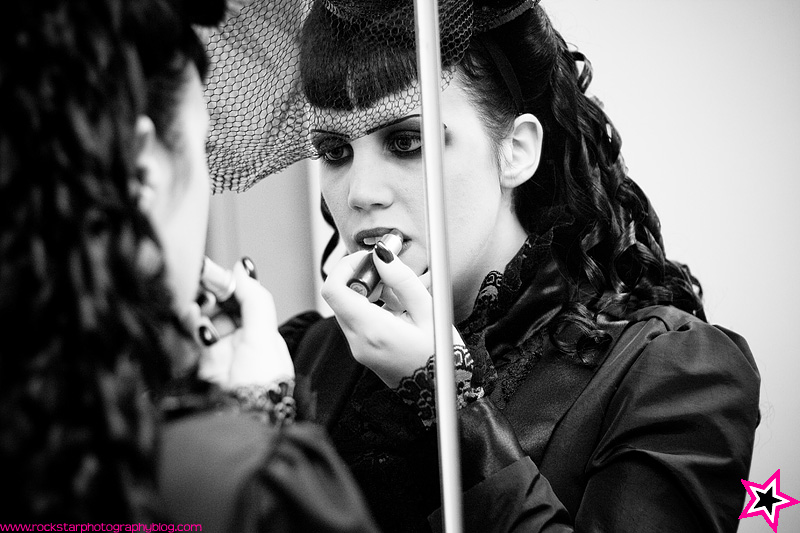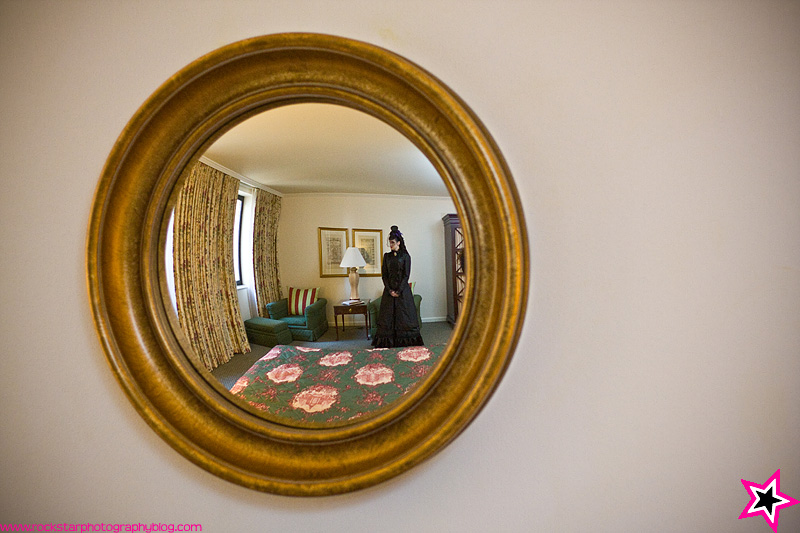 I was crazy for these cool mirrors – they had a porthole type effect.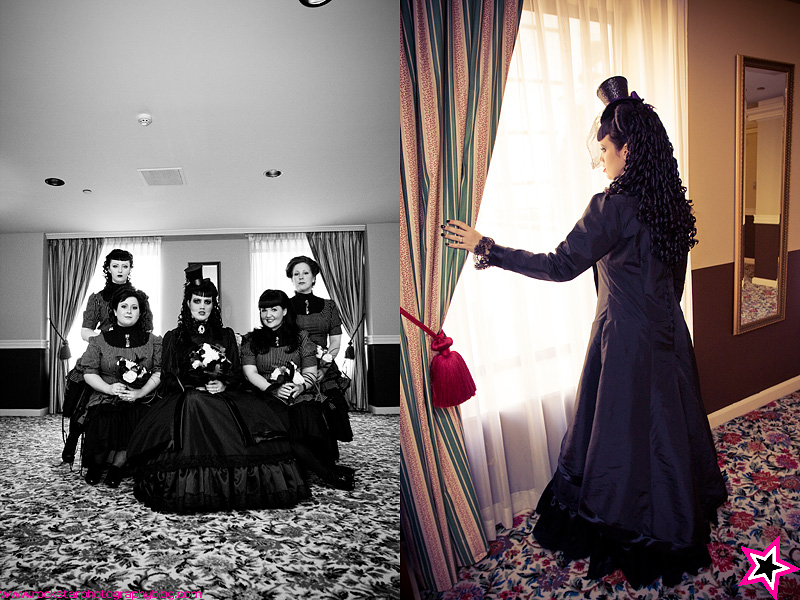 After everybody was ready we headed out to snap a few pictures in the hotel and wait for the limo hearse.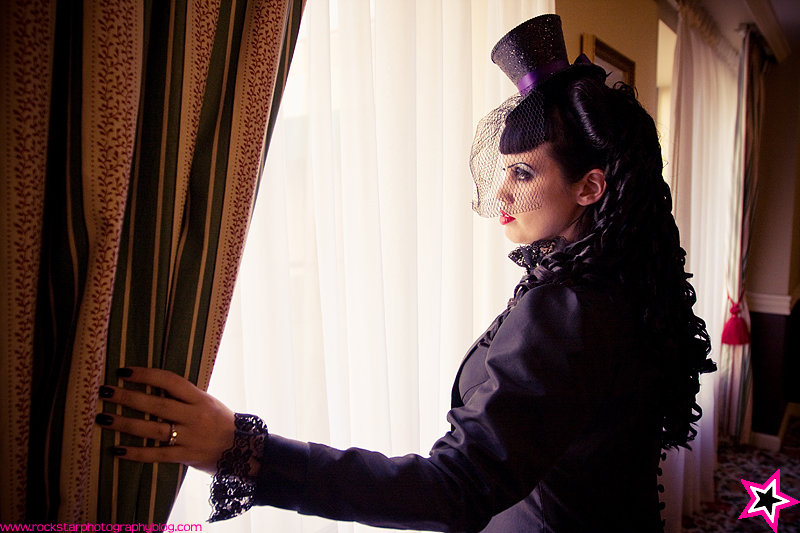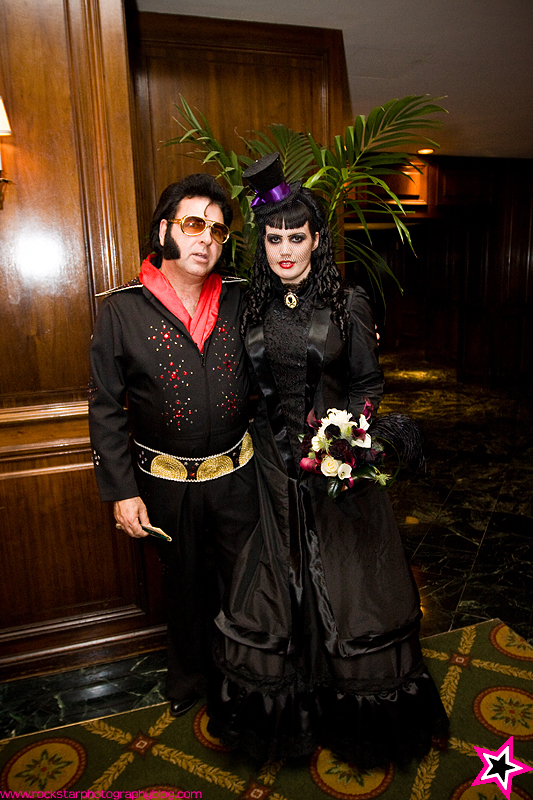 Look who was hanging out in the lobby!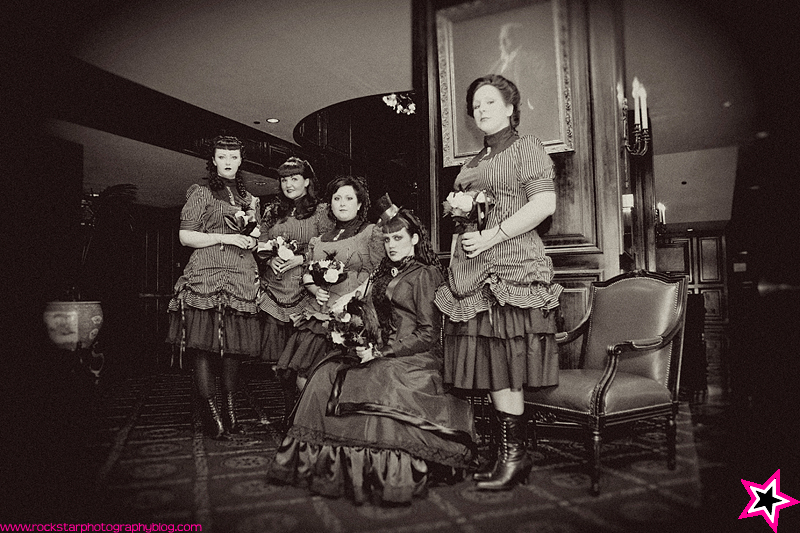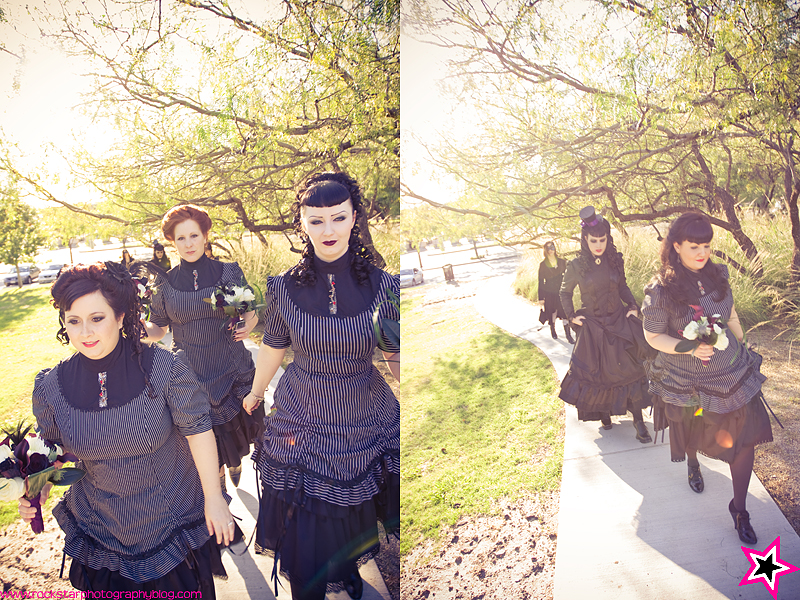 The limo hearse took us over to the Pioneer Plaza area with one of the oldest cemeteries in Dallas.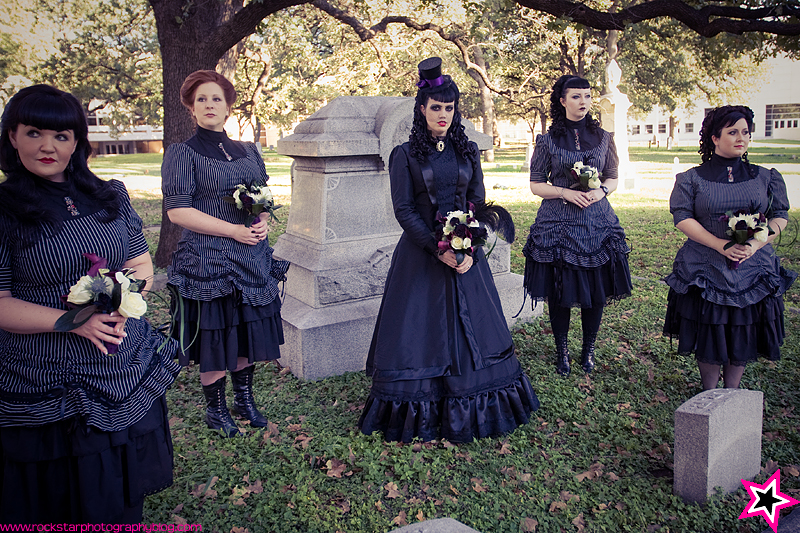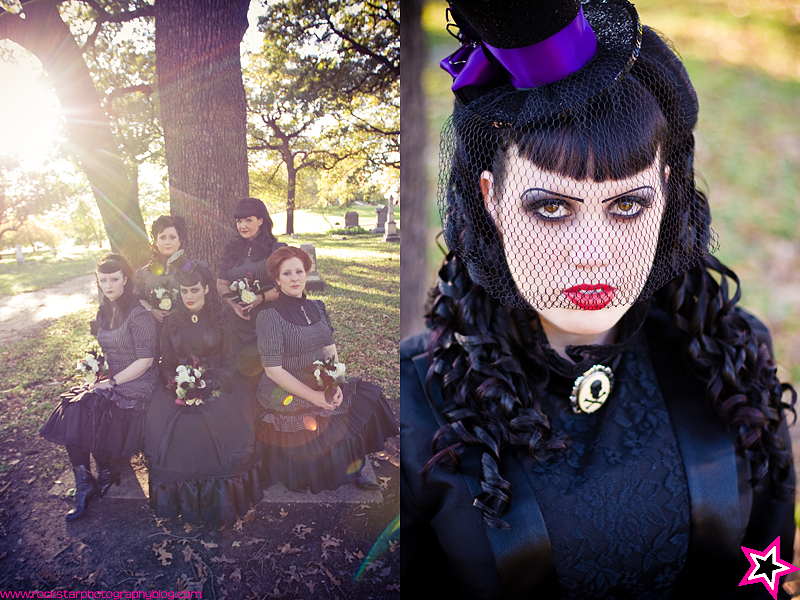 Holy gorgeousness!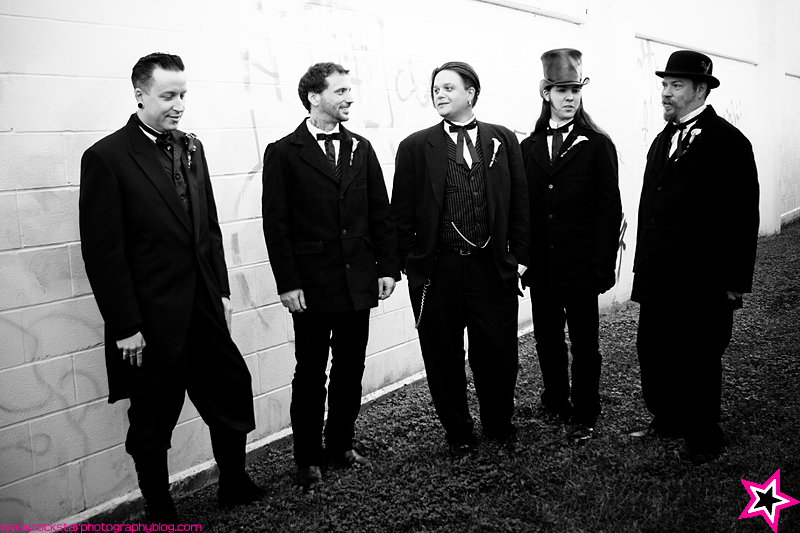 While I was with the girls, Brian was over with the guys at Times Ten Cellar!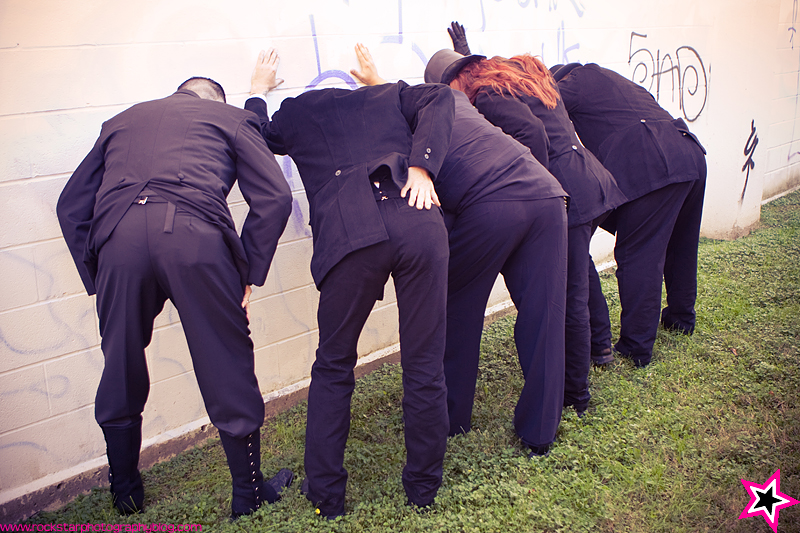 It's tradition, they say 🙂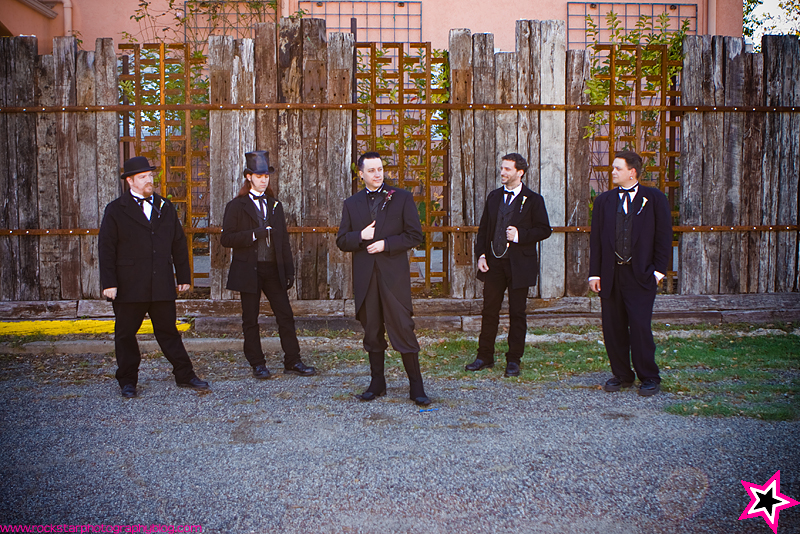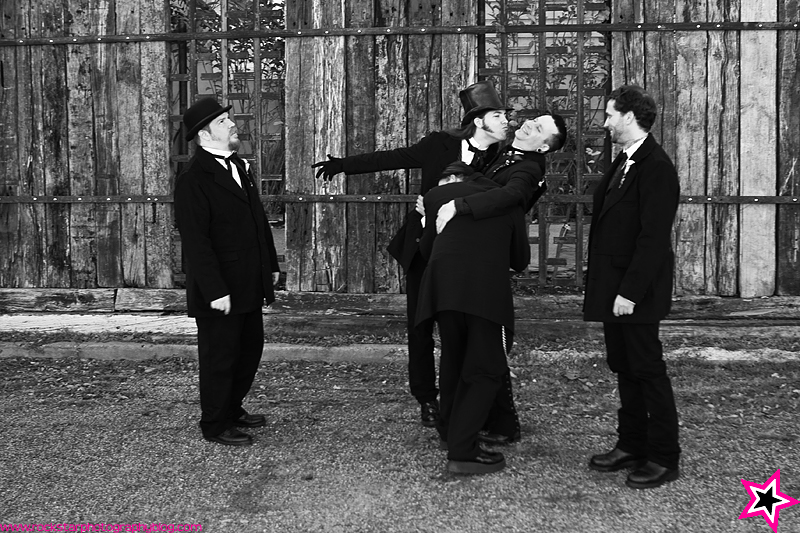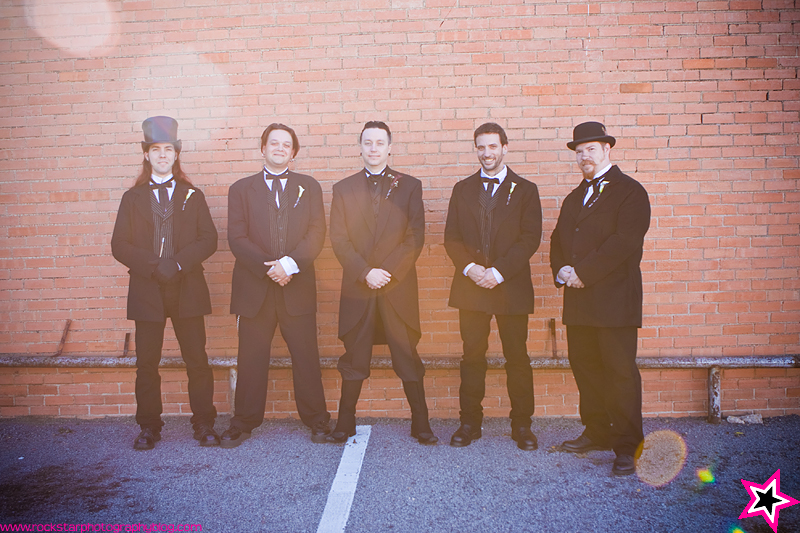 Some awesome flare!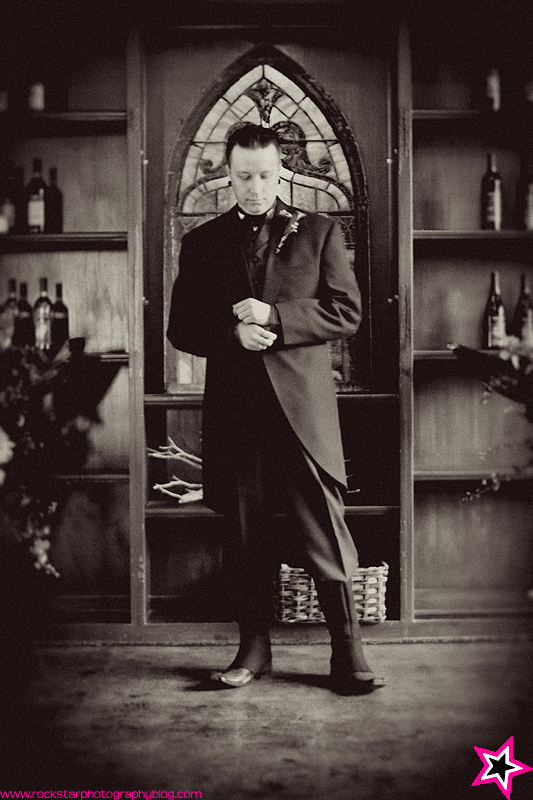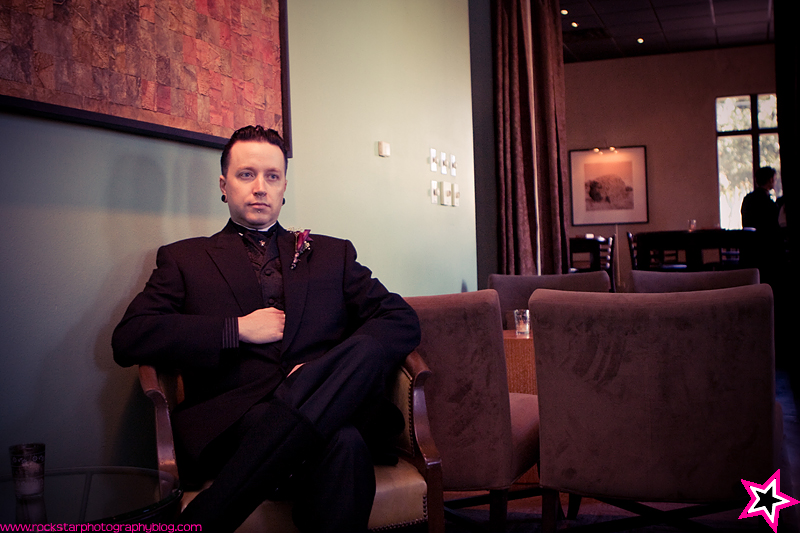 I love this shot of Matt!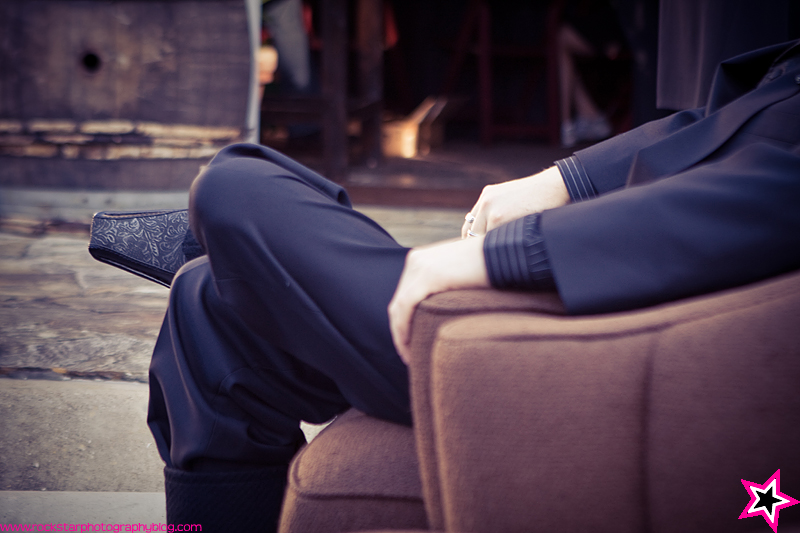 Awesome shoes.

Come back tomorrow for more from Jayme & Matt's wedding!