Holiday Glam What to Wear – Plano Family Photographer
It's already half way through November. The end of the year always flies by! I wanted to do something fun and sparkly for the upcoming holiday season. But, I kept it modern and a little unexpected with sparkly pants for mom and cool leather look sneakers for big brother. Remember, that your family session is about you and you should always feel free to express your personality through your outfits. Your monthly shopping links are below.
Mom: Tunic | Pants | Necklace | Shoes
Girl One: Striped Dress | Sweater | Shoes | Headband
Boy: Shirt | Pants | Vest | Bow Tie | Shoes
Girl Two: Gold Dress | Sweater | Shoes | Headband
Dad: Shirt | Pants | Suspenders | Shoes
And here's your completed looks!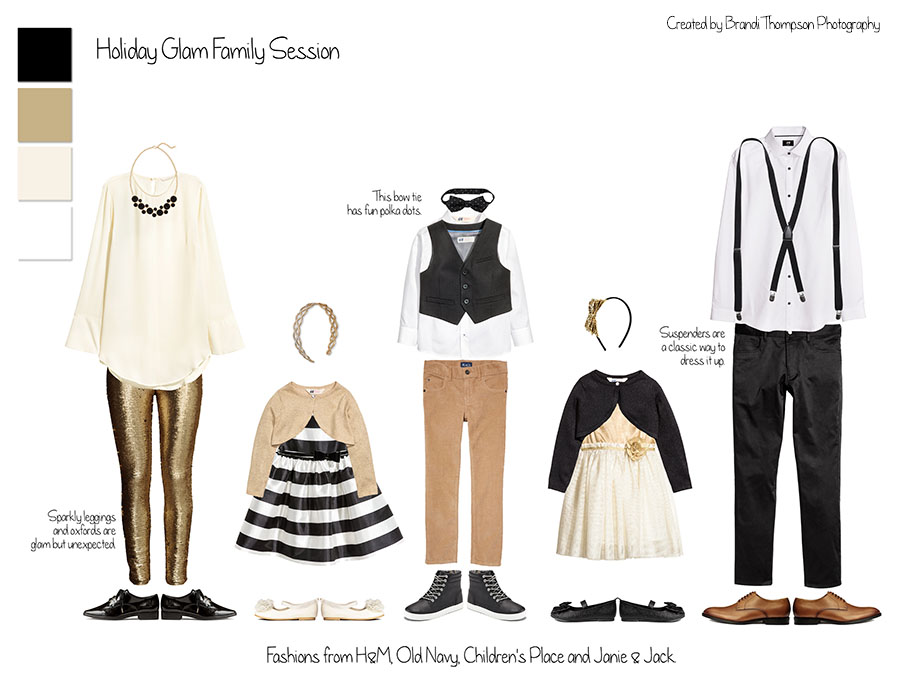 Thanks so much for stopping by. Just a reminder, I am fully booked for 2016 and will not be accepting any additional sessions. You can book your January through March sessions now, so make sure you drop me a line!