Halloween Photos + Win a Free Mini Session!
** Info on how you can win a free mini session is at the bottom of this post! **
If you follow me on Twitter, you may have seen that for the few days leading up to Halloween I was working on making our last-minute Halloween costumes. It's not that we planned them last minute.. I just didn't MAKE them until the last minute. 🙂 But, somehow I managed to pull it off.
It all started with Brian's brilliant idea that Dante would make a great Chewbacca..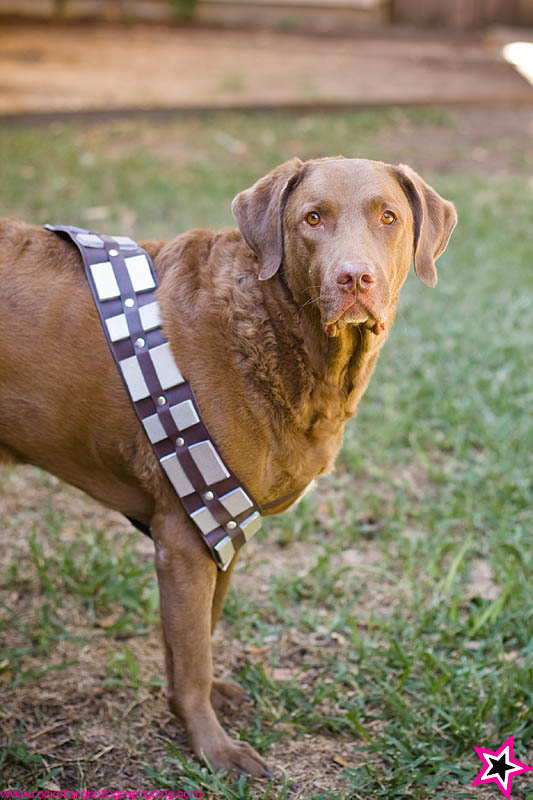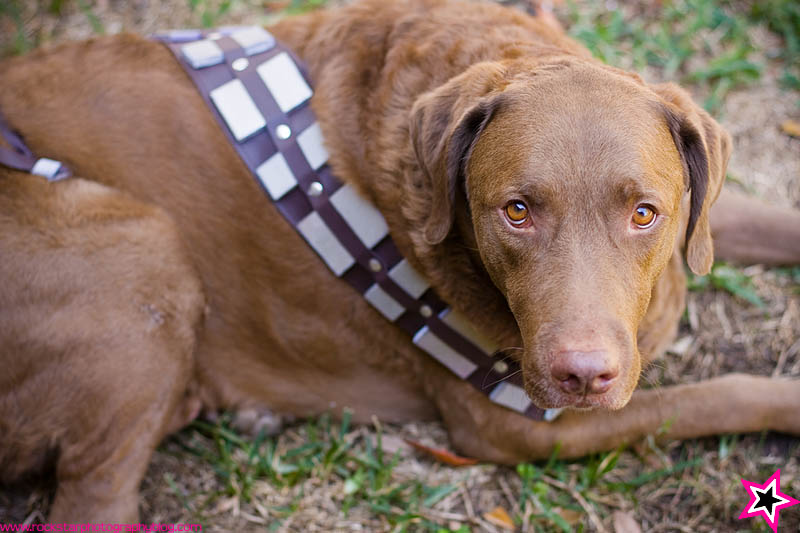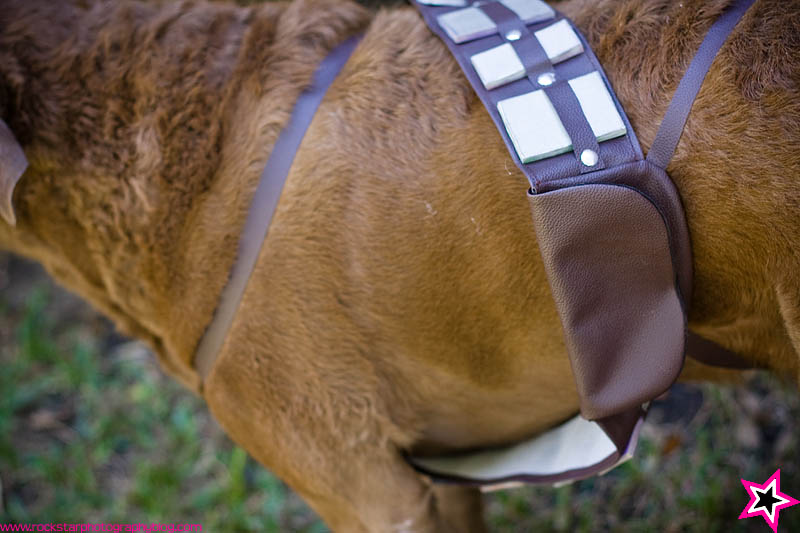 A close up of his functional bag!

Since Dante was going to be Chewbacca, it was only natural that we be Han and Leia! For our costumes, I made Dante's bandolier, my dress/belt, Brian's shirt, vest, and holster – and also put the stripe on his pants. Here are a few quick photos from before we went Trick or Treating with our nephews.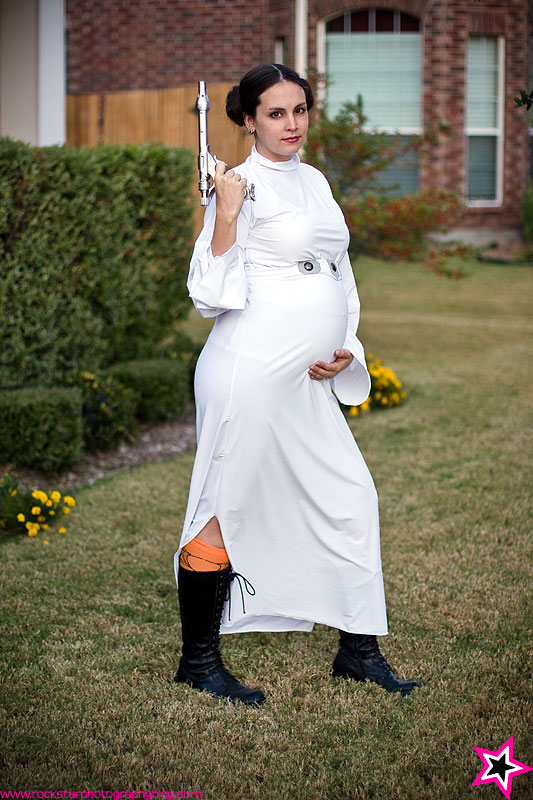 Me as Leia, with some mini cinnamon buns!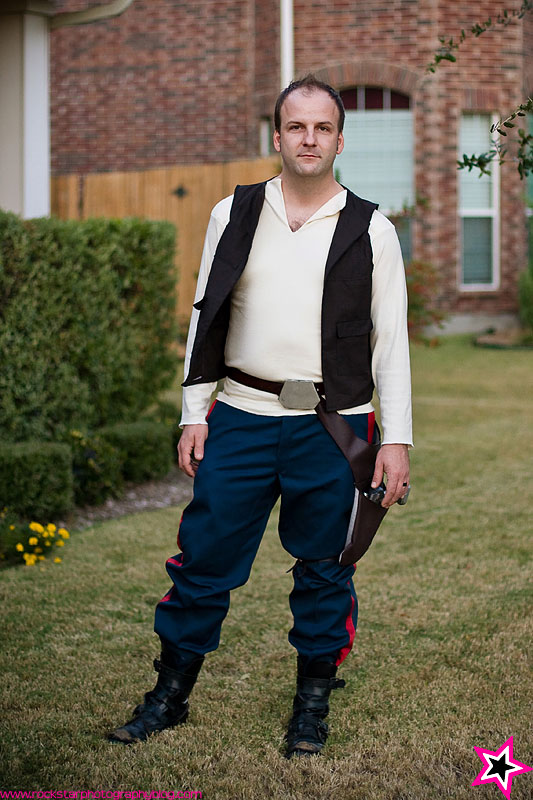 My sexy Han Solo hubby!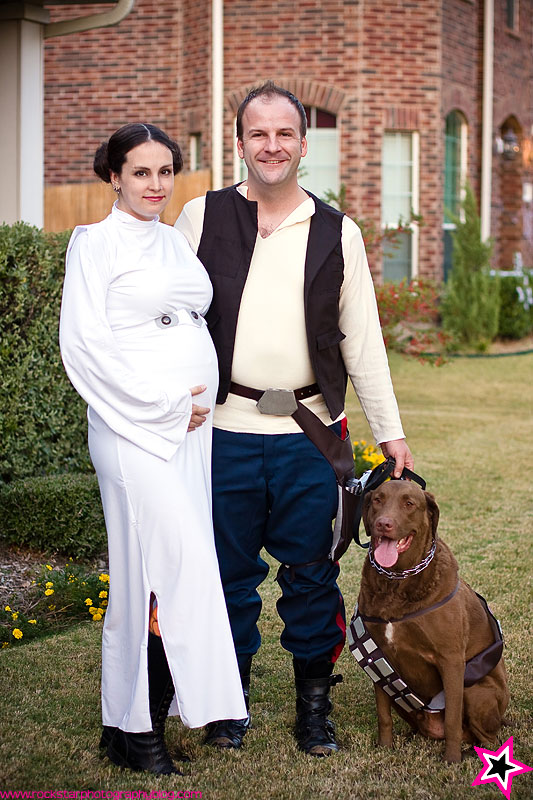 A family portrait 🙂

I also grabbed a couple quick snaps of the boys – except for Barrett, who wasn't in the mood to have his photo taken.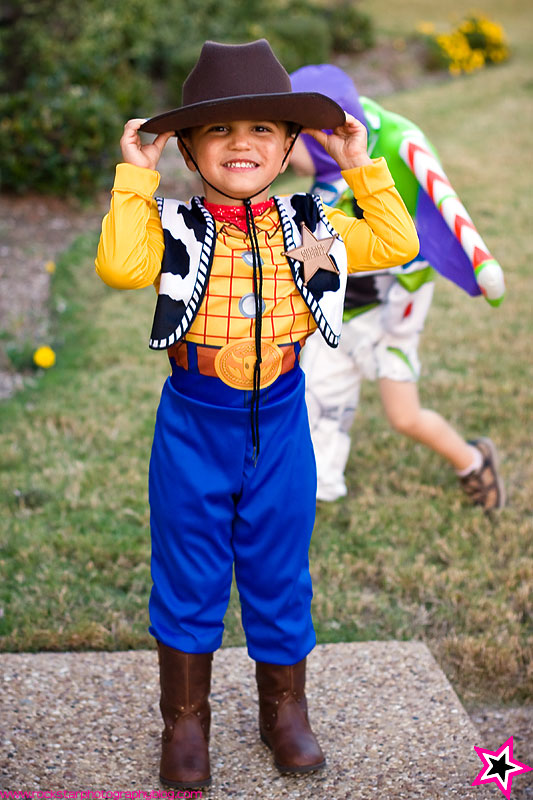 Alex loved being Woody, and you can see a glimpse of Barrett as Buzz Lightyear in the background.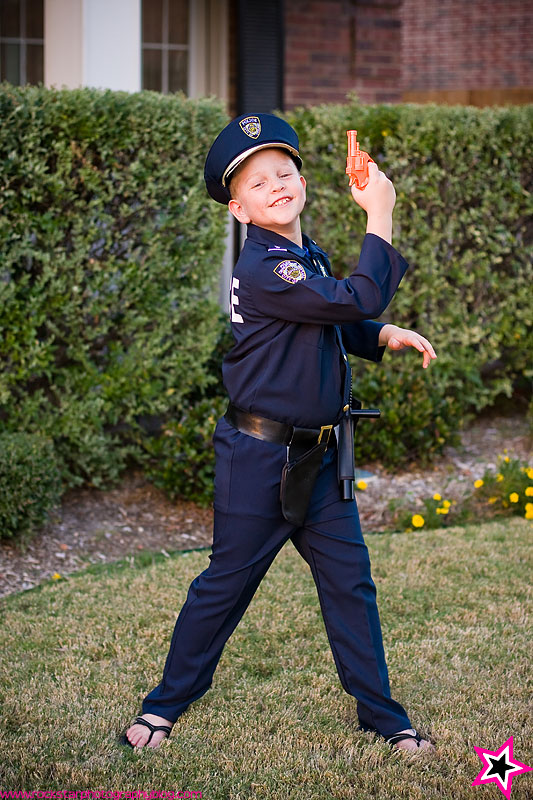 Zachary was a police officer.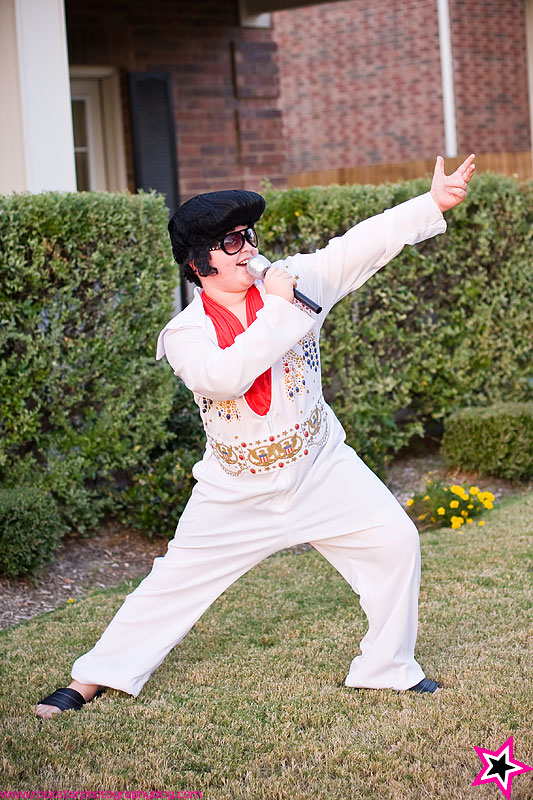 Preston giving us a dramatic Elvis pose!

What about you? What did YOU dress up for as Halloween? Share your favorite Halloween snapshot with me and you can win a free 30 minute mini session! Here's the lowdown:
– Pick your favorite Halloween 2010 photo, it can be you, your kid or even your pet! They just have to be dressed up for this year's Halloween festivities. One photo per household, please. 🙂
– Upload your photo to the Brandi Thompson Photography facebook fanpage. You'll find a link to upload a fan photo on the left side, right under the Photo section.
– Photos must be uploaded by Friday night, November 5th, at 11:59 PM. We need at least five people to submit photos to make this contest happen!
– The photo with the most LIKES on Facebook by Friday, November 12th, will be the winner. So recruit your friends and family and ask them to help you win a free photo session!
– Your session must take place by December 4th, 2010. You see the belly there, folks! 🙂 The prize includes time and talent only and allows you the freedom to buy what you want!
Any questions? Send me an email!