Guess when Baby Thompson will arrive!
I always think these games are fun and I thought I'd share this with my blog readers in case you wanted to put in a guess as well!
We already know our little one is a girl, so I'll give you that answer! Her estimted due date is January 24th, 2011, but when do YOU think she'll get here and how big will she be?
If you want to play, click this link and enter your guess!.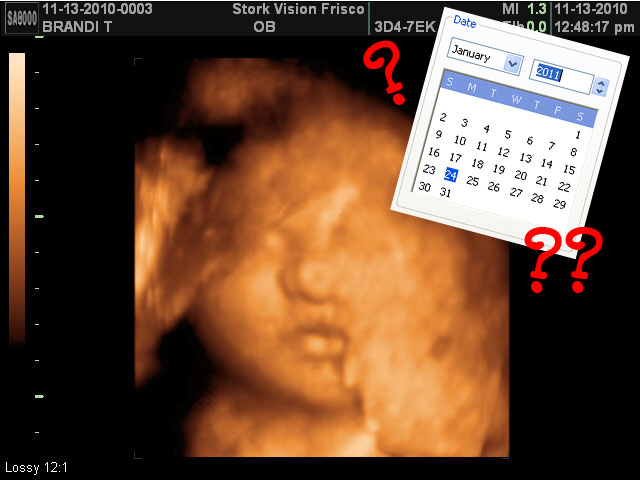 When will I make my big arrival??