Eco friendly, local, neutral baby shower!
My dear friend Amanda and I were excited to plan what we called a 'baby celebration' for Leslie's upcoming little one. Even though Leslie knew she was having a boy, she didn't want something super gender specific. We're all into being green so we decided to go for an eclectic, homey, "Little Sprout" theme. The majority of the party decor and food was made by us, or something we already had on hand. It came together beautifully and it was a fun way to celebrate the little guy that's on the way.
Instead of gifts, we requested that guests bring some non-perishable food that we donated to a local food bank. I believe a baby is always a good reason to come together and celebrate, but if it's your second (or more!) child, you might not need a lot of gifts. People generally WANT to bring something to a shower, so asking for donations is a great way to have people contribute while helping someone in need.
Onto the photos and details!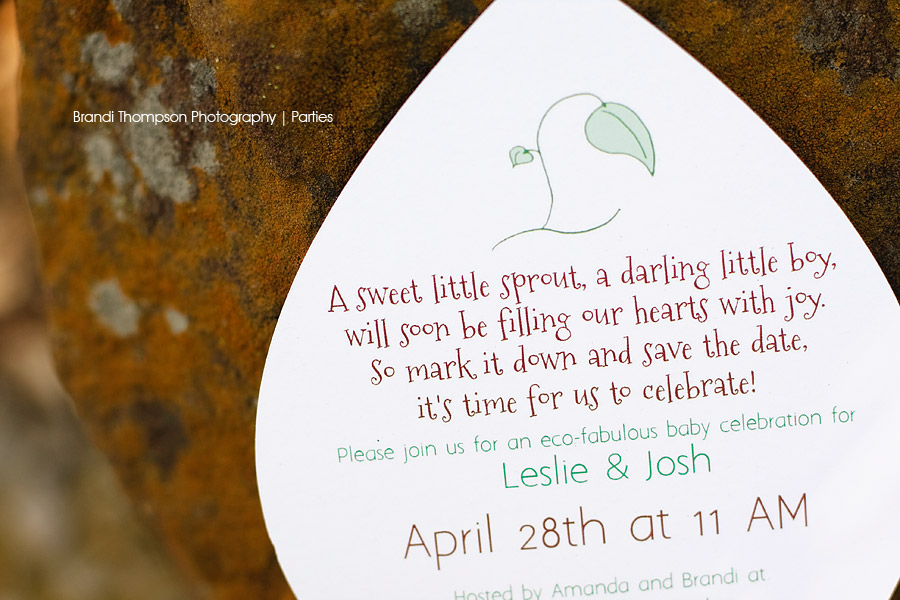 I designed the invites with a homespun look in mind. I had them printed on recycled paper and added ribbon 'stems' to the leaf shape.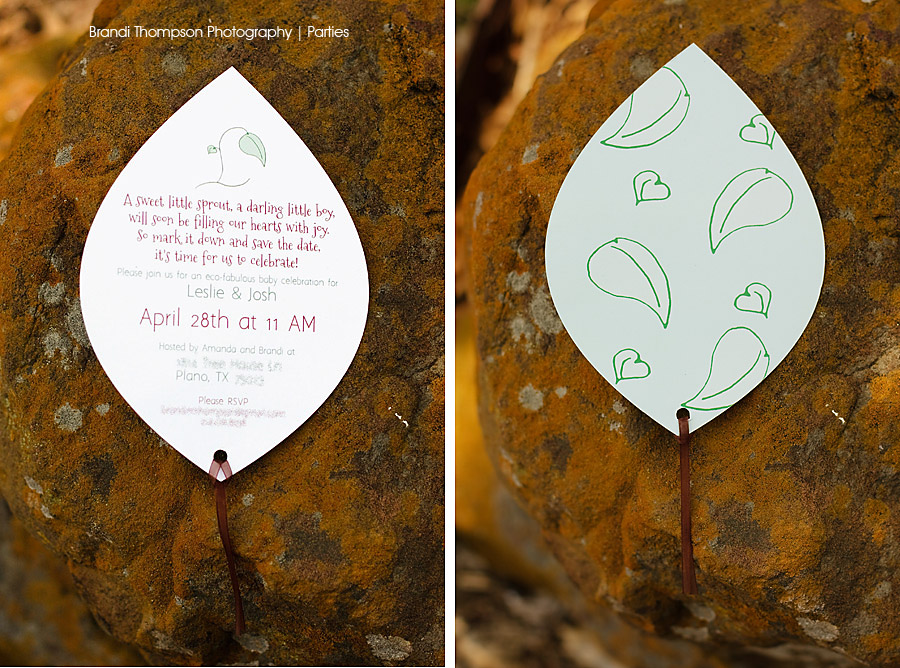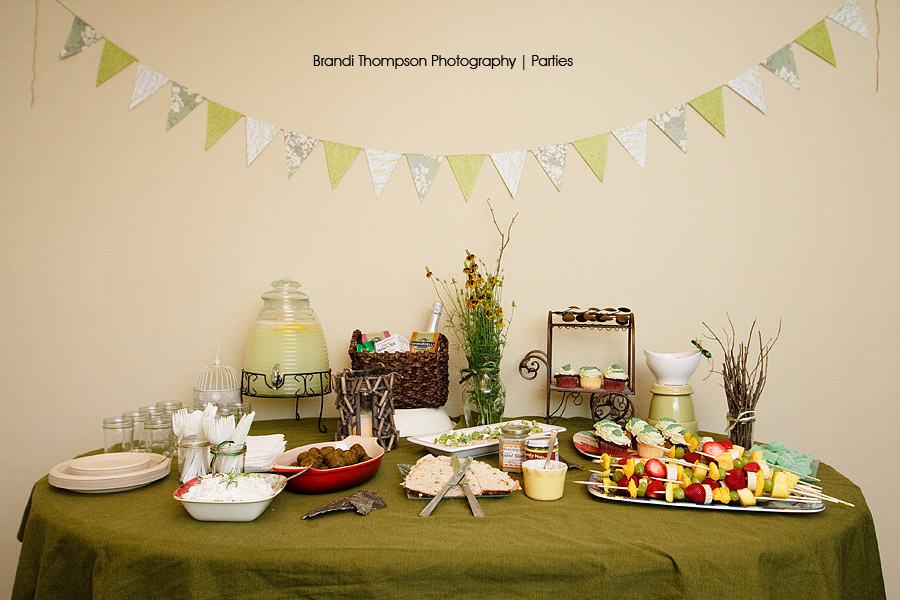 Here's an overall view of our table set up. We went for a lot of natural hues in green and brown. We used repurposed mason jars for cups, and all of the disposable items we used were actually made of recycled material and compostable.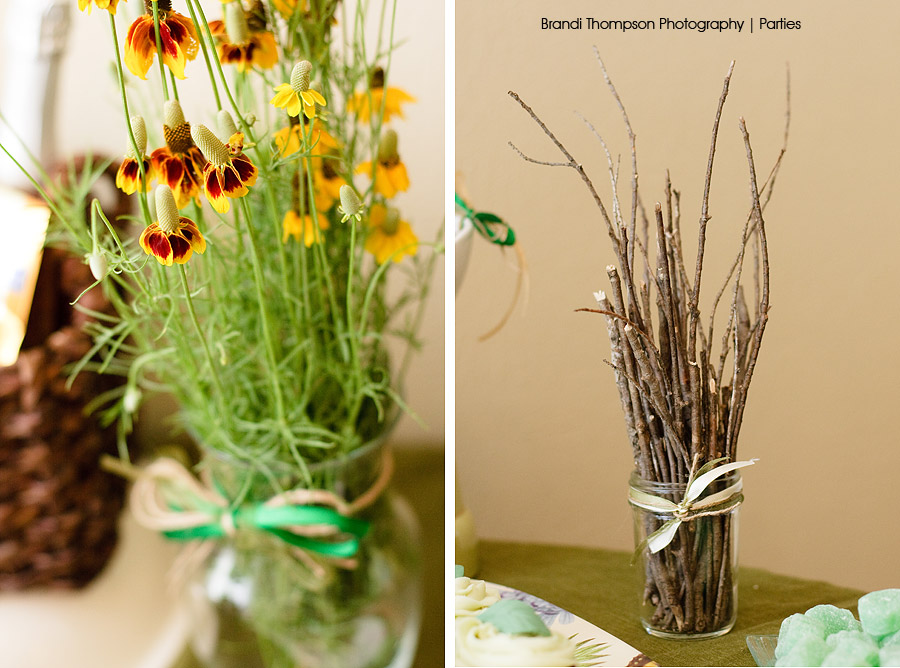 Wild flowers and collected sticks were used as part of the decor, using repurposed vases and mason jars.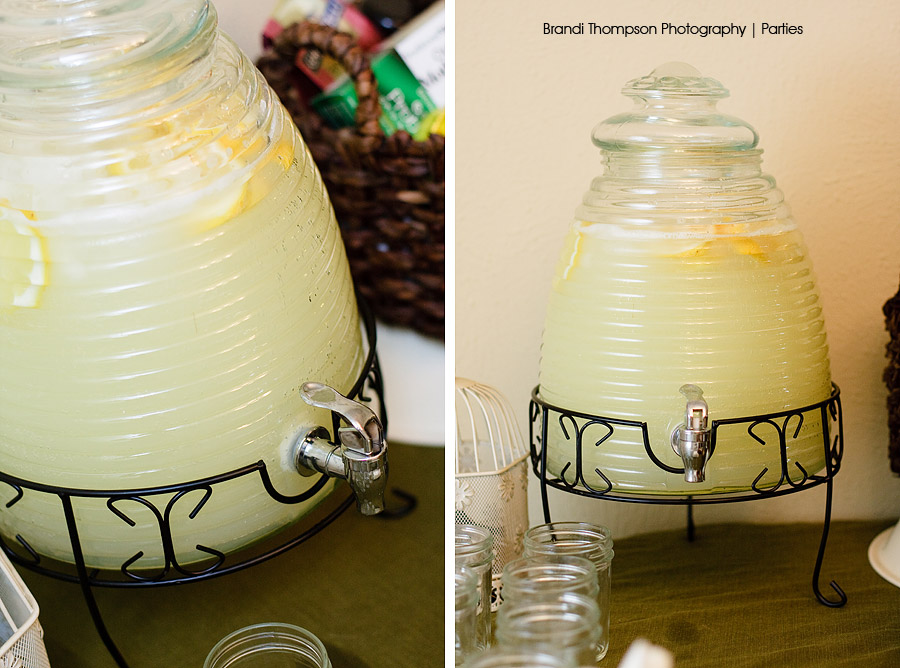 Amanda had this adorable beehive style vessel, and we had basil lemonade.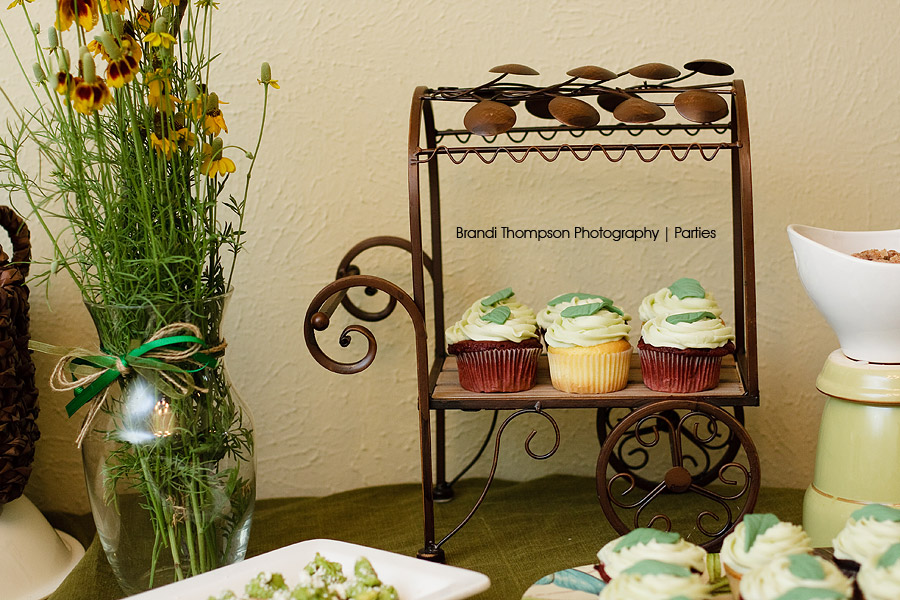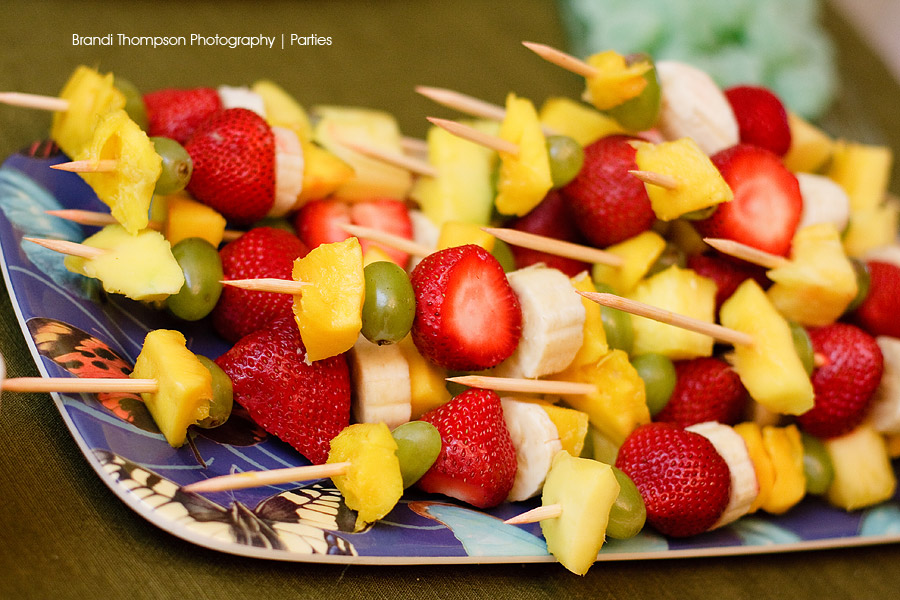 Fresh fruit skewers are both beautiful and tasty. Plus, easy to prepare!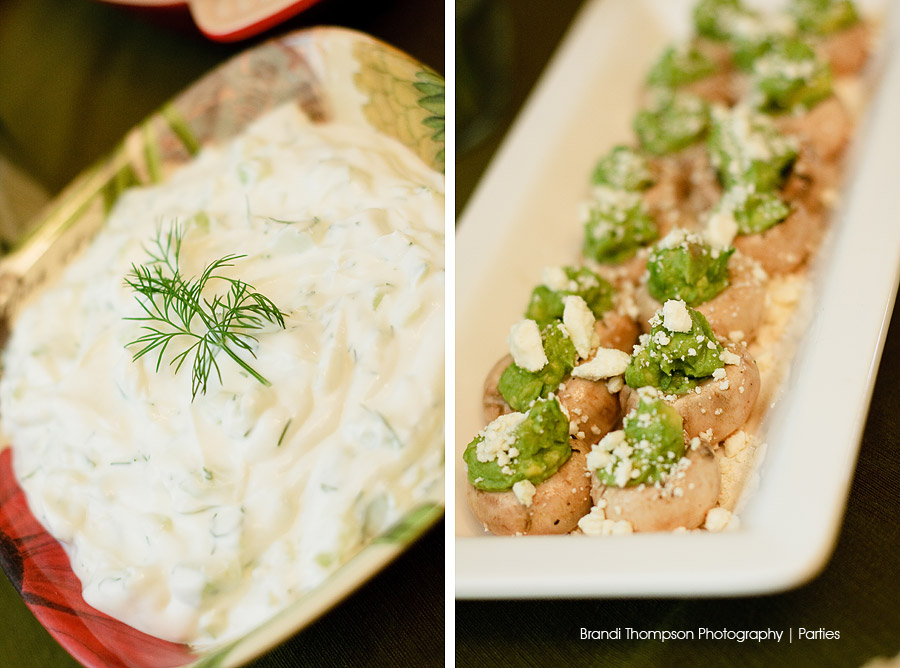 Part of our menu – falafel with homemade cucumber dipping sauce and avocado stuffed mushrooms.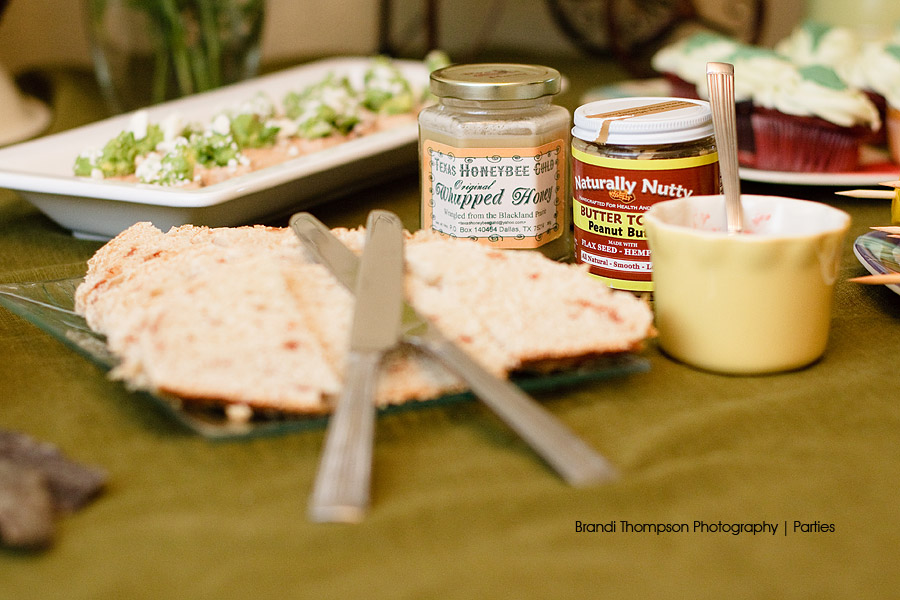 We also had a selection of artisan bread, honey, peanut butter and jam which were sourced locally.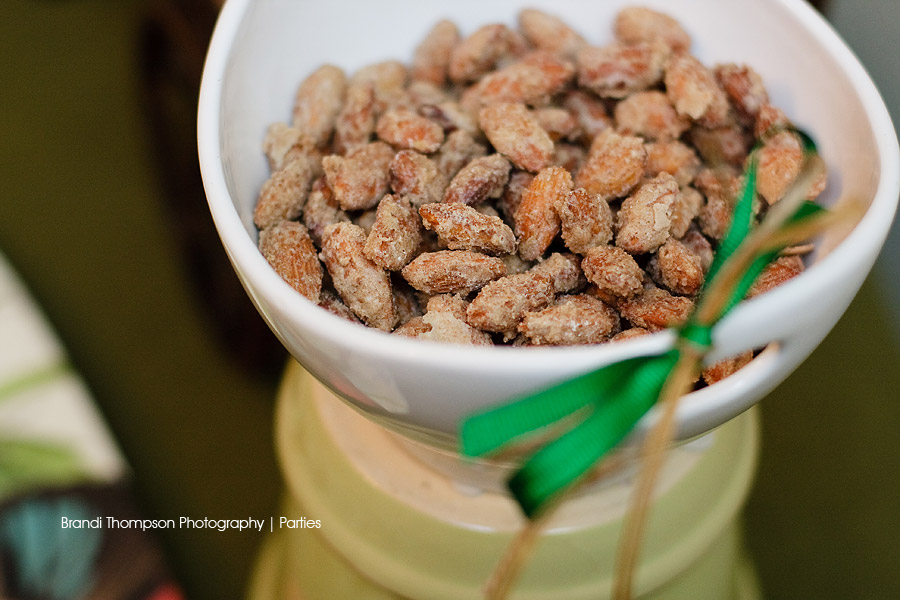 I whipped up some delicious candied almonds.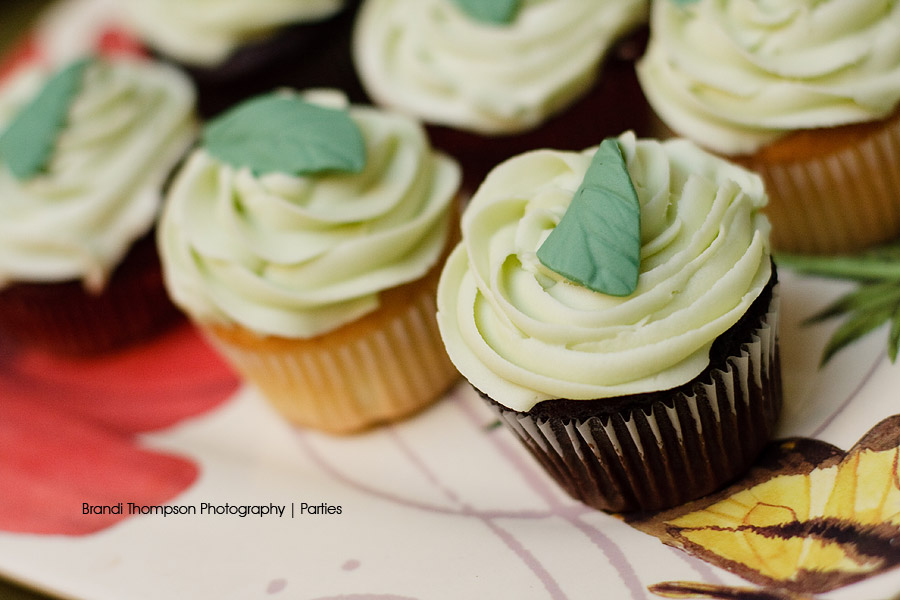 We did order some leaf adorned cupcakes from Essence Cakery.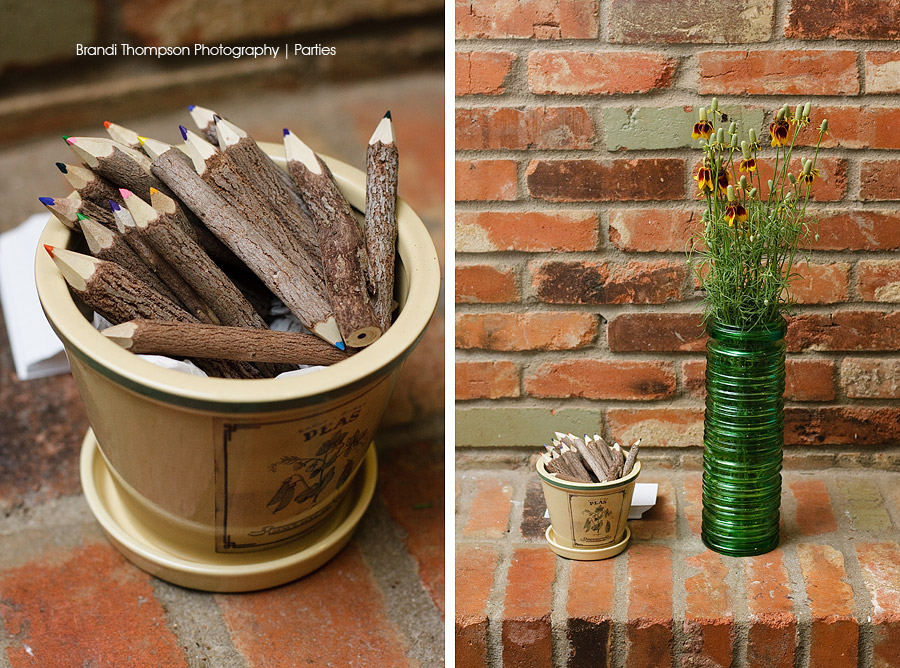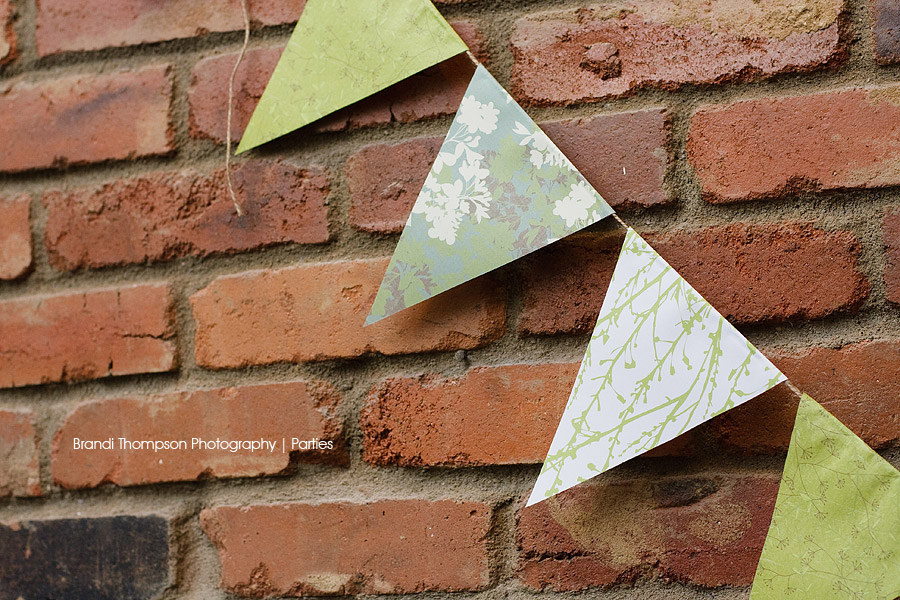 I made some paper banners from pretty paper and twine.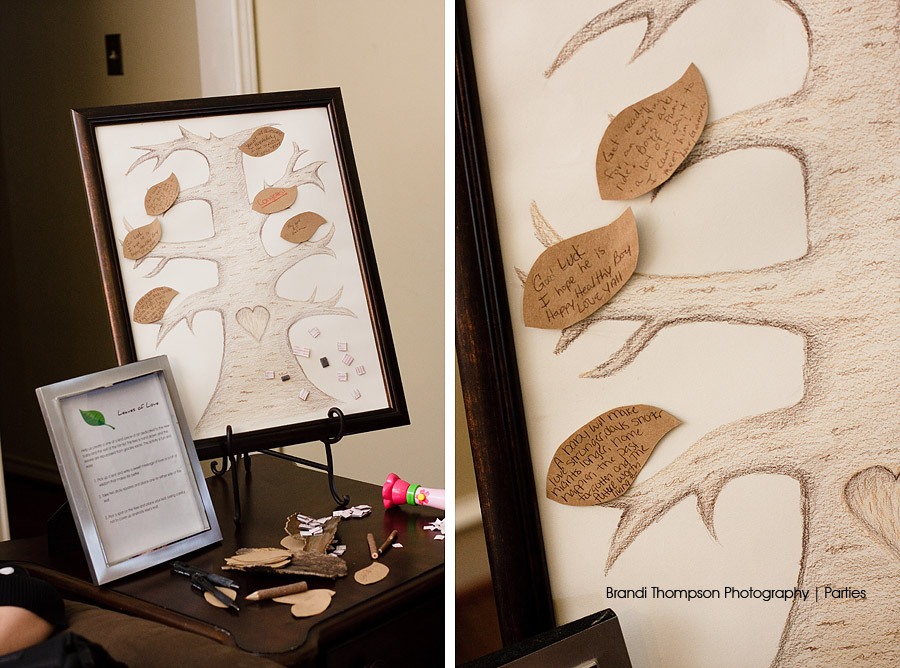 One of the activities was 'Leaves of Love' where guests could take a blank leaf, write a message and attach it to a tree that I drew. I used Whole Foods bags for the leaf paper. Miss Charlot had some fun with this one 🙂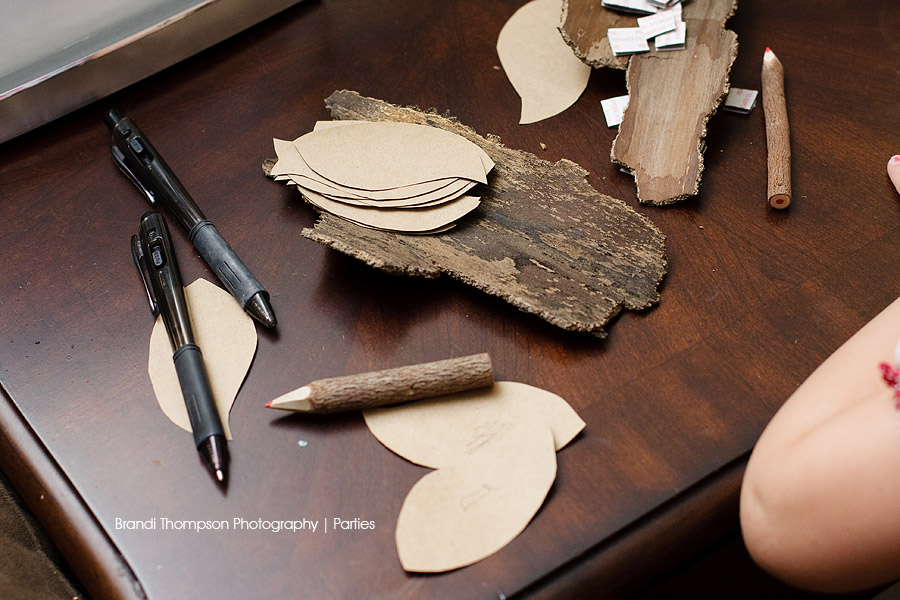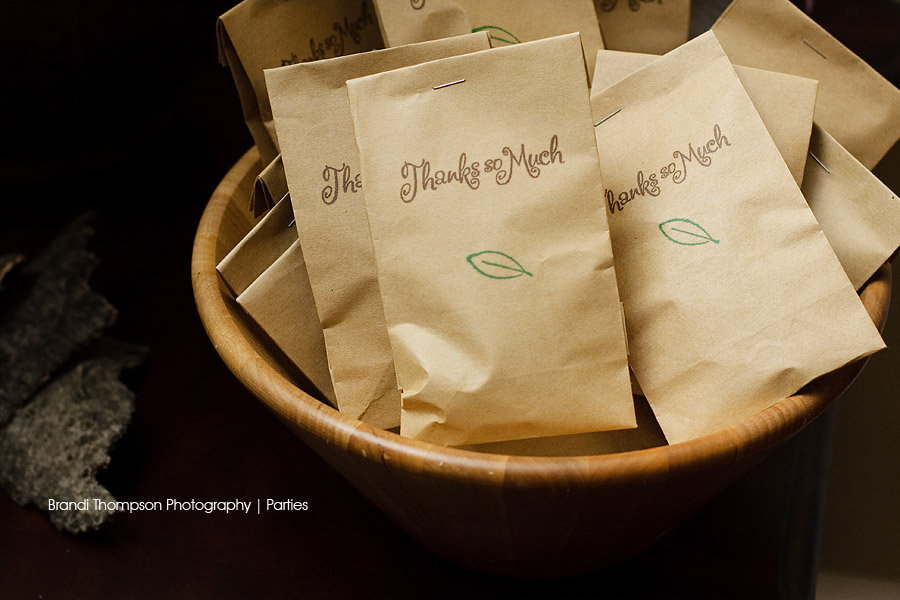 For the favors, we bagged up some more yummy candied almonds to send home with the guests!

We had lots of fun planning and throwing this shower. I hope it serves as inspiration for any eco-friendly or nature themed bash might be throwing!