East Coast Travels
Hello friends, and a very happy Friday to you! Today I wanted to share some of my photos from my recent trip up to the North East with some girlfriends of mine. I've always wanted to spend time on the East coast, and while I have been to NYC, I hadn't seen anything outside of that. We decided upon Newport, RI as our destination of choice, with a little bit of time in Boston beforehand. Thanks to Southwest and their cheap flights (hurrah), we snagged tickets to Boston and spent an afternoon there seeing a few sights. We stopped by the Granary Burial Ground, where they had a lot of famous historical figures buried including Paul Revere and Samuel Adams, among many others. There were so many beautiful historical buildings and statues around the city of Boston. We had great weather to boot.
The next morning, we rented a car and headed down to Newport. It's funny when you're from Texas, because driving an hour and a half from Dallas barely gets you to the border of Oklahoma. You get a lot further when you're driving up in the North East! It was a pretty and quick drive down to Newport. Newport was absolutely beautiful. It's actually the home of the oldest library in America. Being a big book nerd, I was very excited about that. There were also other cool sights, like the Tennis Hall of Fame. We took an amazing sunset cruise in Newport Harbor as well, but I elected not to take my camera on that (it was a booze cruise, I decided it was better safe than sorry!).
On Monday we started checking out one of Newport's main focal points – their mansions. These were 'summer homes' for American elite, such as the Vanderbilts. If you have ever had a chance to go to Europe and see some of the chateaus there, these really remind me of those type of structures. The detail in them was incredible. On Monday we saw The Elms and the Breakers, which were both really impressive. These are only a smattering of the photos I took. On Tuesday morning, we stopped by Rosecliff and Marble House. You get guided tours with all the mansions and they are full of fun facts. Note: These are my PERSONAL photos, and not for sale. (They made me sign a release stating that 😉 )
I really loved getting to see a small portion of the beautiful history and scenery in the North East. I can't wait for another chance to go back and see more sights.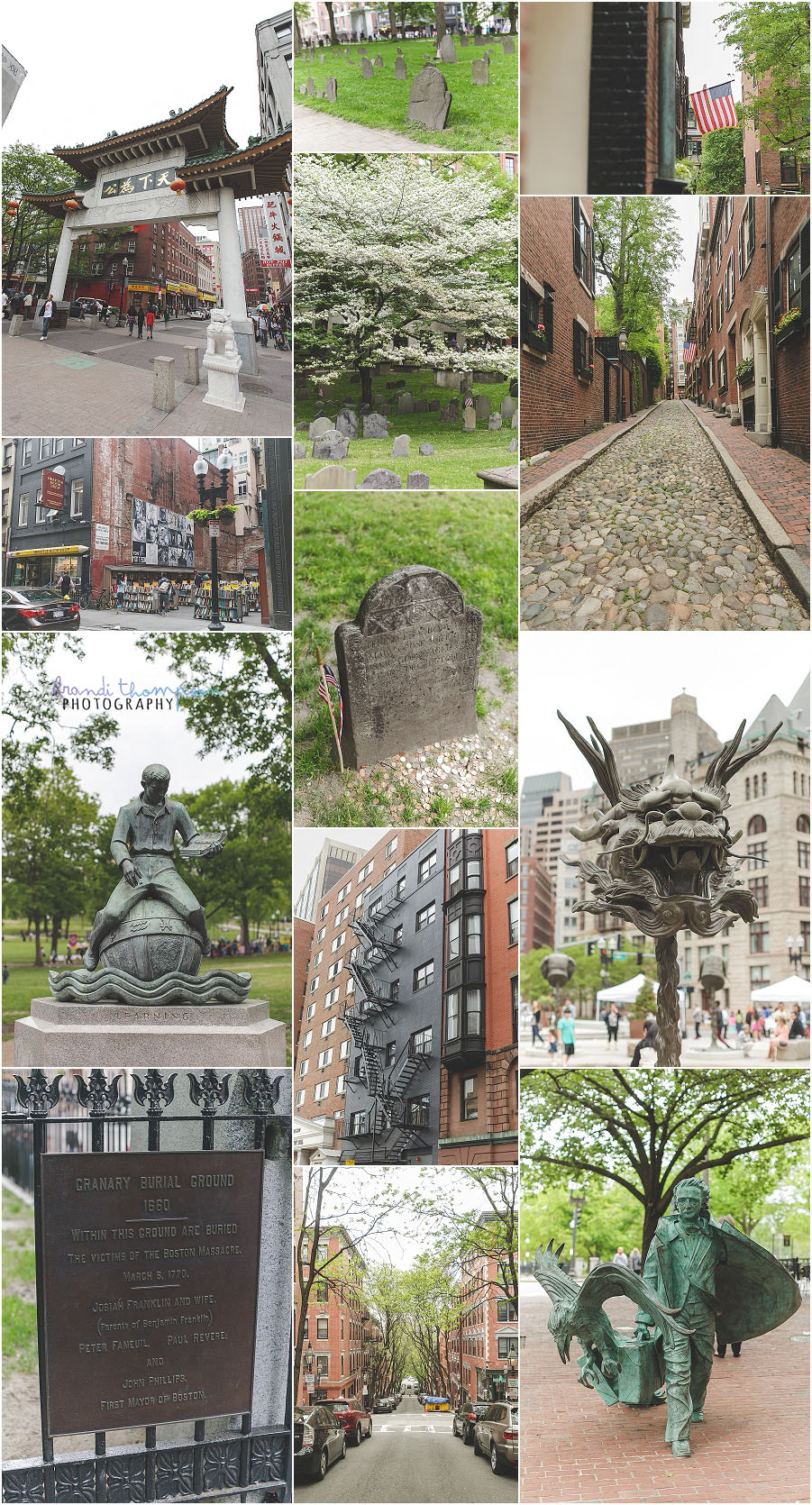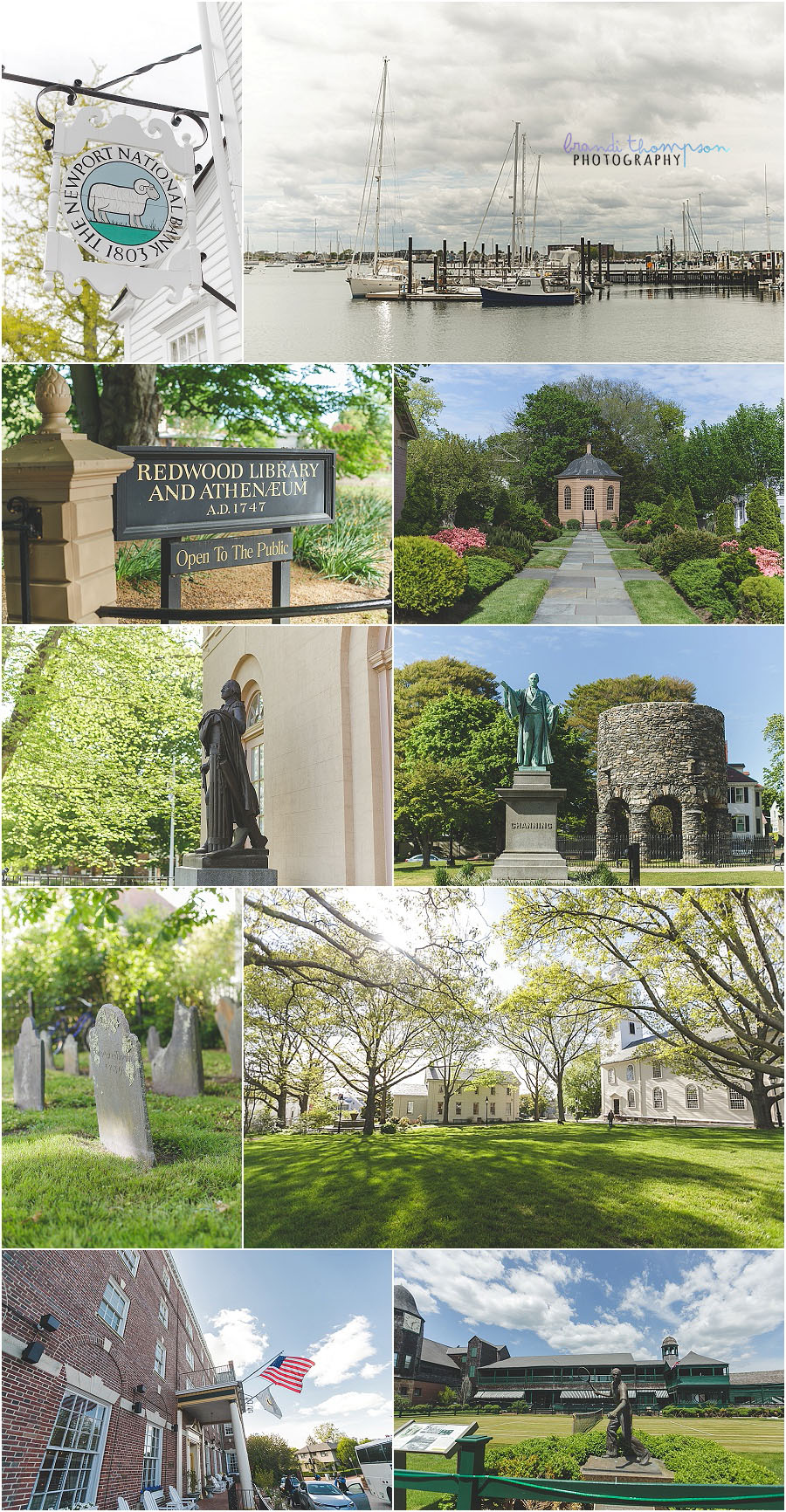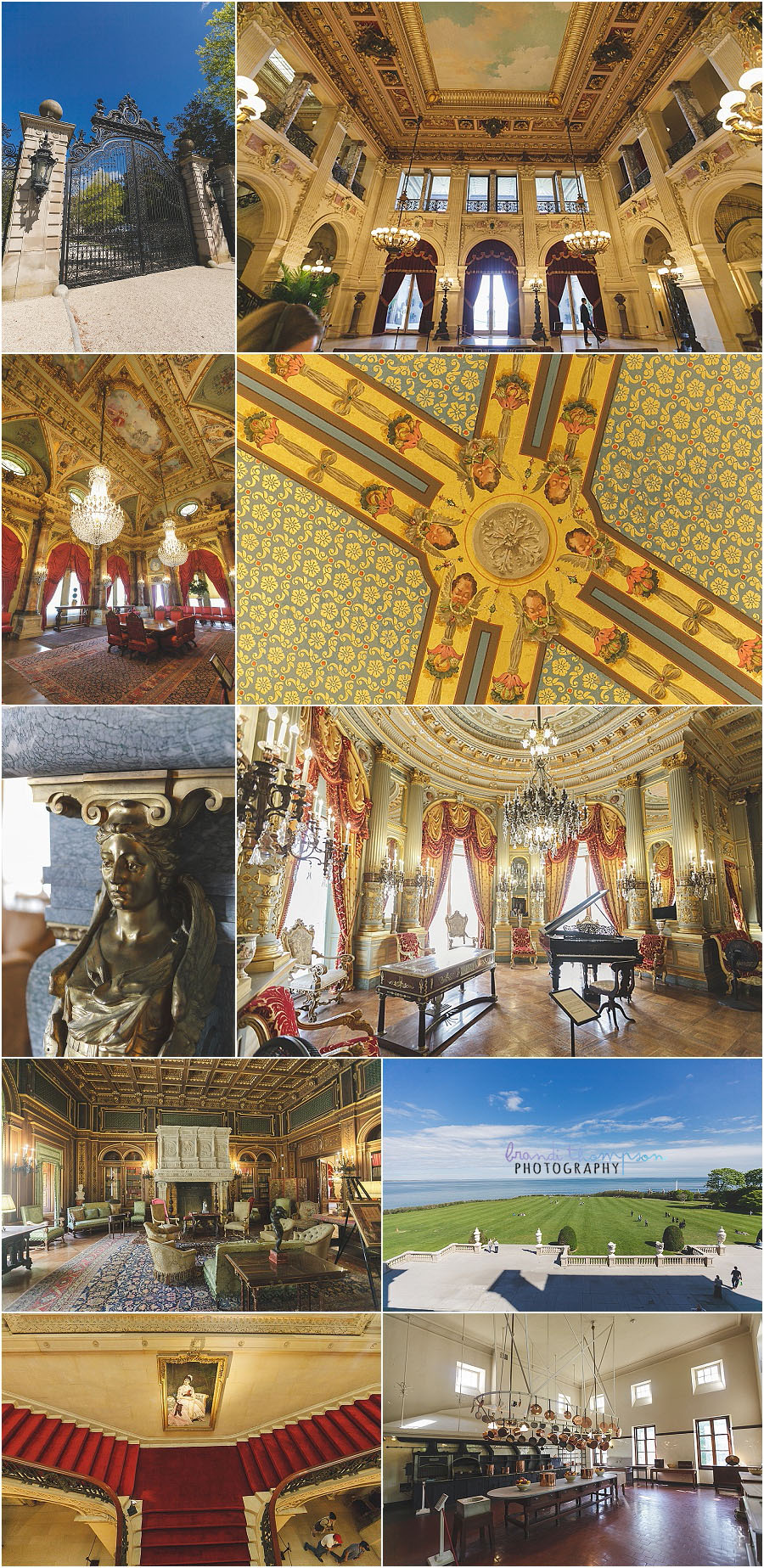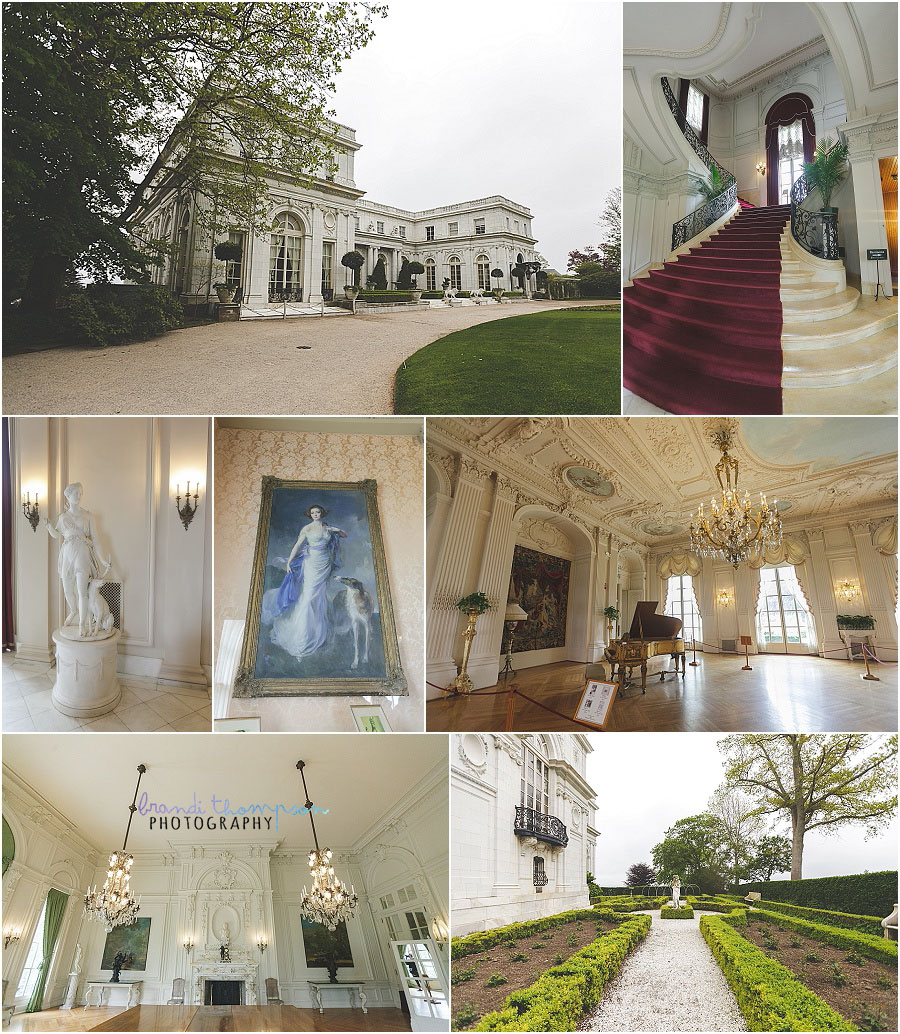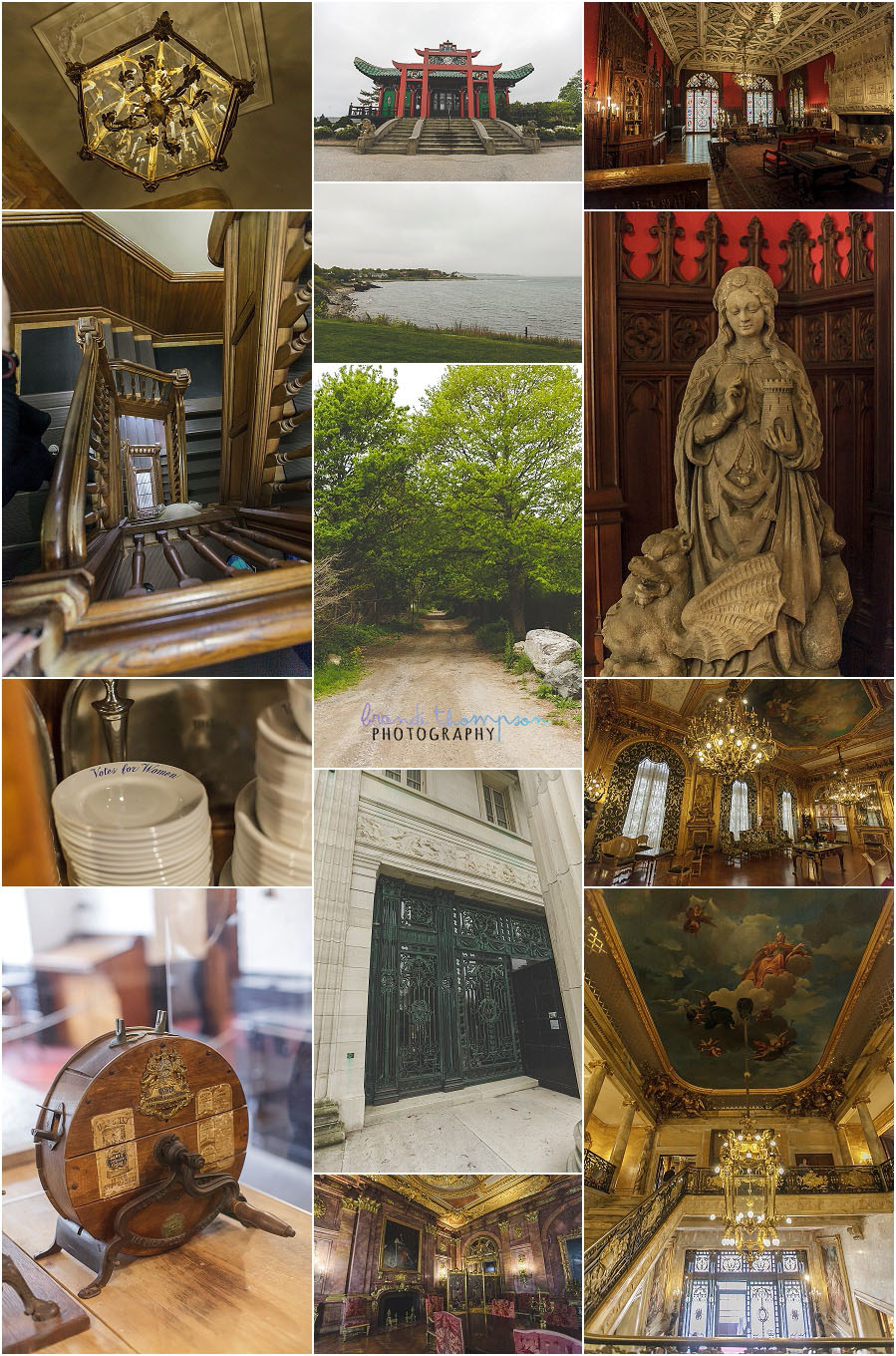 Thanks for checking out my adventures..Have a great weekend.