Dallas Engagement Photo Locations – Part One!
I believe that engagement sessions are an incredibly important part of your wedding photography experience. It allows you and your photographer to get to know one another and your photographer gets a feel for what you like and don't like. There are a lot of people who choose to get their photos done at the lovely Arboretum (or Fort Worth Botanical Gardens) but if that's not your style, I thought I'd share a few places!
Arbor Hills Nature Preserve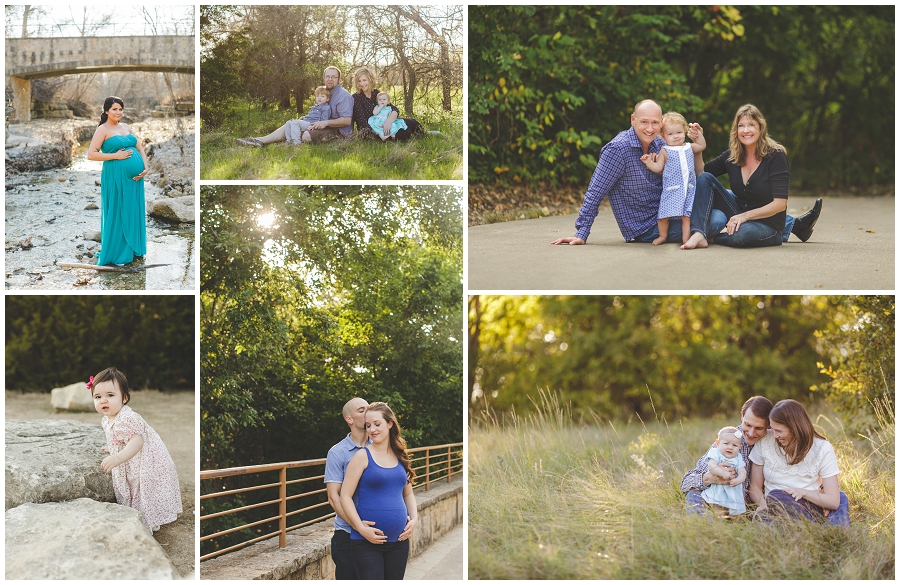 Ailea & Marshall – Click for the Full Post
Arbor Hills Nature Preserve
6701 W Parker Rd
Plano, TX
Park Hours 5 AM – 11 PM
Arbor Hills is a beautiful nature preserve tucked in between residential neighborhoods. There is a lot of variety in the plant life, depending on what season you go. I shot Ailea & Marshall's session at the end of March. In the fall you can find lots of pretty fall colors and tall grass.
Pros: Good variety (season dependent), free, lots of space, flexible hours.
Cons: Can be somewhat crowded at times. You have to watch for walkers, joggers, cyclists, dogs and moms with strollers. But, it's a big space so that's not a HUGE problem. 🙂 You also want to be careful about bugs (chiggers, mosquitoes) if you go during the summer or fall.
Downtown McKinney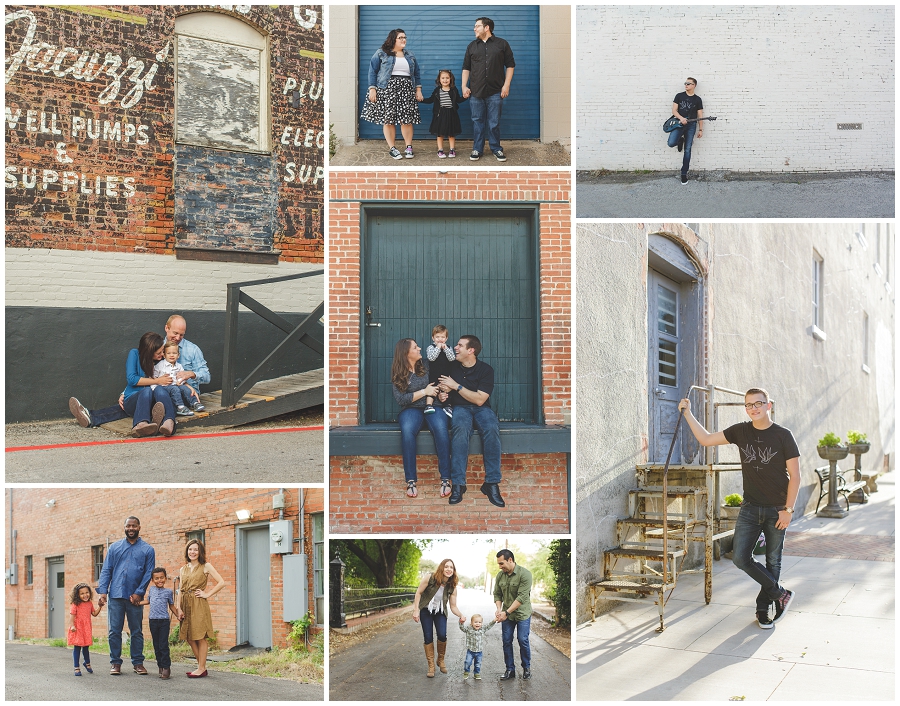 Lisa & John – Click for the Full Post
Downtown McKinney
Primarily Louisiana and Virginia between McDonald (Hwy 5) and Church St but there are some cool spots slightly outside of that as well.
No set hours!
Downtown McKinney has a good variety of textures to play with, as well as a cute old fashioned downtown kind of feel. There is always plenty of free parking available! You can find lots of cool stuff down various alleys.
Pros: Free, free parking, fun colors and textures. A good way to get an 'urban' feel without making the hike to downtown Dallas.
Cons: Can be crowded on the weekends.
Fair Park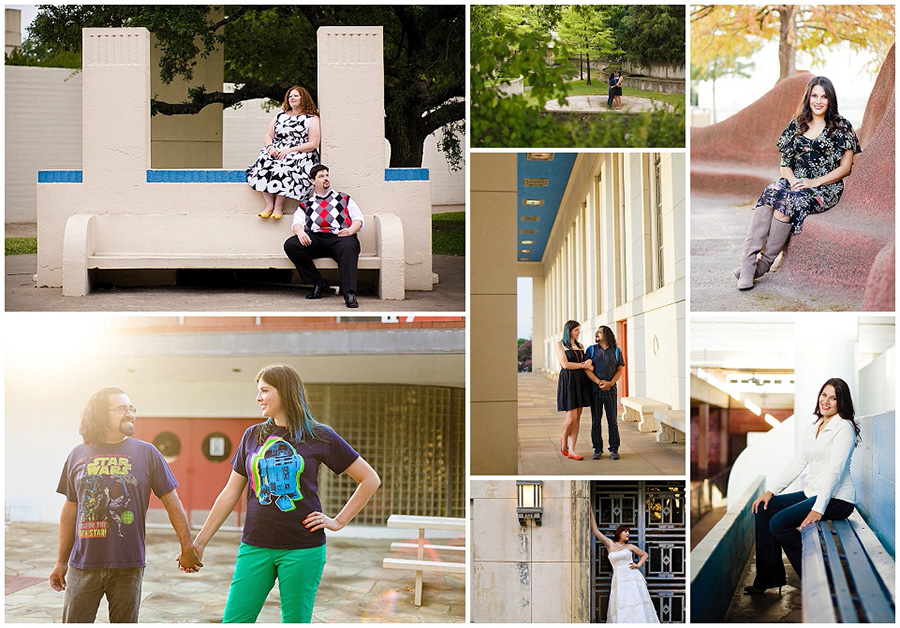 Vivian & Adrian – Click for the Full Post
Fair Park
South Dallas, off I-30 E
Hours (to my knowledge) are generally anytime it's light outside.
Find more info on their webpage: http://www.fairpark.org/
Fair park, how I love thee. I love the State Fair, but I also just love going to Fair Park when the fair isn't going on. A lot of people don't realize that Fair Park is open all the time, not just during the fair. It's got super cool art deco architecture and cool colors and textures (especially over in the livestock area!). There is so much to see at Fair Park that it's easy to get a variety of shots!
Pros: Huge variety, very large area to work in. Free to get in and park (when the fair is not going on).
Cons: The lagoon area can get very crowded on a nice day, so if you want to shoot there you might have issues. But, there are plenty of other areas to shoot in. The other con is.. well, it's in South Dallas. 🙂
I will post more engagement session locations in a future post!