Cake Smash Tips & Tricks – Plano Cake Smash Photographer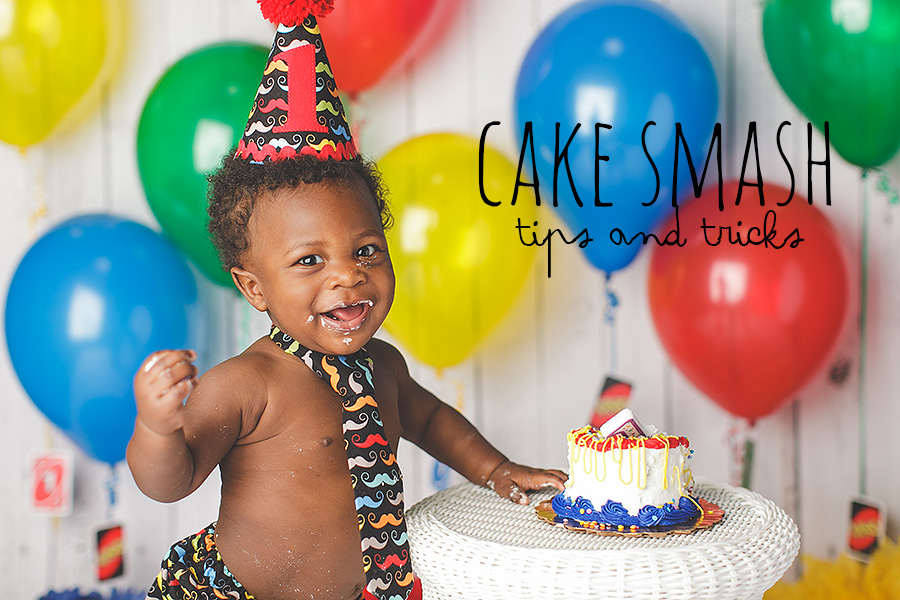 Your one year old is such a unique little person. They're just starting to see the world from a new point of view. They may be walking, or almost walking. Starting to talk and try new things. But, they're your baby. It's such a fun age and a real milestone. I love meeting one year olds, because they're all so different. You can really see their little personalities shining through. First birthday sessions are very popular, and for obvious reasons! If you're interested in booking a session in honor of your little one's first birthday, here are some tips to help make it a success.
Boutique or Mini?
I offer two styles of sessions that work for first birthdays & cake smashes. If your focus is on your little one and a fun cake smash, the studio mini session is perfect for you. But, if you're looking to do family photos (perfect around the age of one), plus multiple outfit changes and a cake smash, you definitely want to go with the boutique option. Those sessions can include two locations and up to two hours of time so we can fit it all in!

When to Book:
If you want to display images of your little one at their first birthday party, I suggest your session happens three weeks in advance for mini sessions and four weeks for boutique sessions. To guarantee you get a date you want, it's best to book that session at least a month prior to that, so approximately 6-8 weeks before your little one's birthday.
Time of Day:
For studio mini sessions, I find most babies do well around 10:00 AM. They are generally wide awake, but still in a good mood. I shoot most boutique sessions in the two hours before sundown, which can vary depending on the time of year. Both session types can have the time adjusted for your little one's schedule if need be.
A Custom Experience:
If you choose a studio session, I will create a custom set just for you. I include all props – banners, balloons, poofs and the occasional extra, depending on your theme. If you want to bring a special item of your own, you certainly can. I ask that parents please send me photos of the outfit(s) their children will wear during the session so I can plan something beautifully coordinated. I can also suggest vendors from which you can buy beautiful custom clothing and accessories for both boys and girls. I am also happy to bring items such as banners or balloons to outdoor sessions to add some color to your outdoor cake smash.

Let them Smash Cake:
Cake smashes are a popular option for one year old sessions. When it comes to the cake, I recommend a 6″ cake with a white (or other light color) inside. It's best to avoid red frosting or a chocolate interior. Lighter colored frosting not only photographs better, but taste better as well, so baby is more likely to dive into the cake. Please remember that cake is normally a new experience for baby, so it's common for them to be hesitant in approaching it. Some parents elect to have their little ones try a little frosting the week prior to the session, but it's certainly not a requirement.
Encouragement:
Sometimes little ones can get stressed coming into a new environment. It's good to have some 'encouragement' on hand to help them relax. This can include a favorite toy, a snack or their favorite song/video on your phone. Remember that all babies handle their special session in a unique way. While we are shooting your session, please let me try and get your little one's attention first so that we can build a relationship and I can get those sweet smiles (hopefully!) every parent loves.
Three's a Crowd:
It's best to bring no more than two people to your child's studio cake smash. A large crowd starts to be distracting and stressful for your little one.
Have Fun:
Don't forget to relax and have fun while at your session. Leave all your per-determined notions at home and let your little one be themselves. It's the best way to ensure we have a great result.
If you're ready to book your cake smash session at my Plano studio or one of my many outdoor locations, please drop me a line!