Bright Summer Family What to Wear June 2013 – Plano Family Photographer
I know I've been a little behind on What to Wear boards but I've got a summer inspired board for you today! Comfy and colorful to remind you of the bright (and hot) sun, green grass and trees and blue (kind of, haha) lakes. As always, I keep the pieces easy and affordable. Want to buy something? Check the links below!
Mom: Dress | Shoes | Necklace | Bracelet
Little Sister: Dress | Shoes | Hair Clips
Big Brother: Shirt | Shorts | Shoes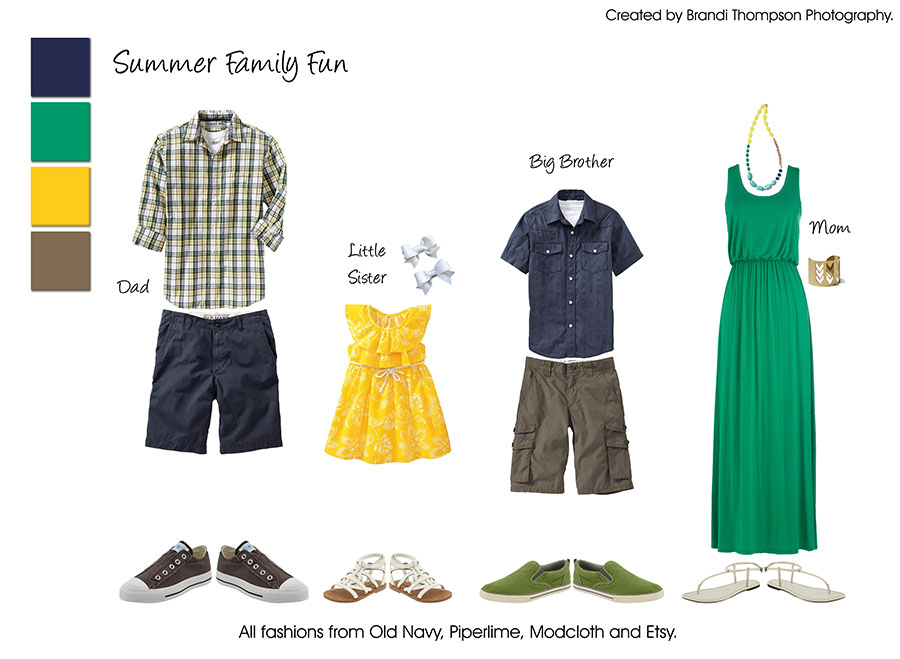 I am always happy to hear YOUR requests for What to Wear boards. Drop me a line on my Facebook Page or email me with your ideas.