Ashley & Jonathan's Bunnies & Books Baby Shower
Last month I threw my brother Jonathan and his wife Ashley a baby shower for my upcoming nephew, who's expected to make his arrival in a month or so. I've been just a wee bit excited for this event, and I have been waiting to throw them a baby shower for quite a while now! Ashley is a huge reader, so I loved the idea of making it a book themed shower. I combined that with bunnies, because, well, bunnies are cute and cuddly. Plus, baby boy's name is also going to start with a B! I had such a blast planning and throwing this shower. Read on to find out more info about what I did and where I got my supplies.
Cake & Cake Topper: Cake and pennant banner were DIY by me. Cute bunny topper by the fantastic Handcrafted Critters by Carly who I've used before. The cake was a fresh strawberry cake with cream cheese frosting.
Cupcakes: The cupcakes were made (again) by my awesome best friend and were chocolate bourbon pecan pie and champagne flavored!
I purchased all my candy from Oriental Trading, which is one of my favorite party supply places (with amazing customer service to boot). Other places I purchased supplies were Amazon and Michaels. I also made the bunny cookie favors and bookmarks, which were a color-changed version of this amazing design. I also used the invitation design with changed colors as well.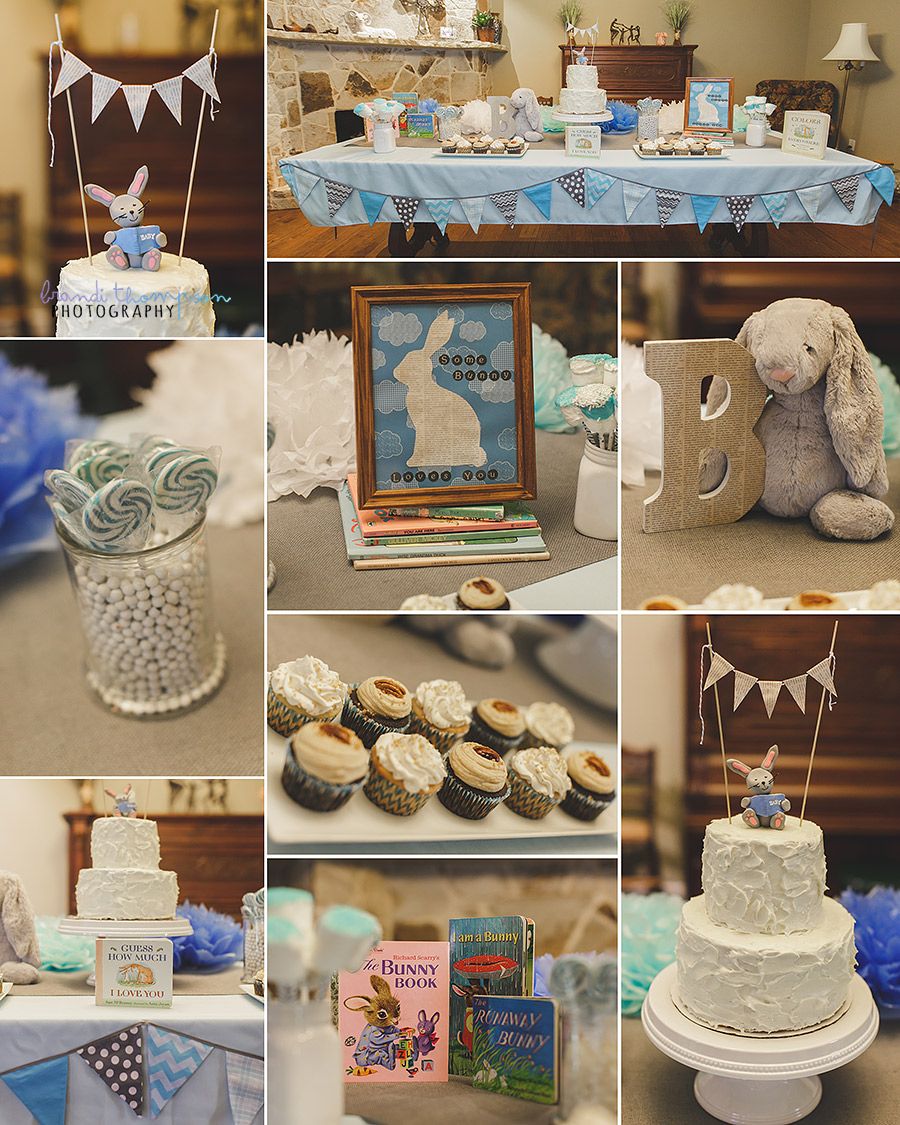 For activities, I had a lot of things lined up! I had several activities that people could do as they were just milling around.
Up All Night Book I got a blank journal and decorated the front. I put up a sign encouraging people to write notes and decorate the book for all those more challenging parenting moments. 🙂 I included a stack of fun scrapbooking stickers to use as well.
Who's That Baby? With the invitations, I included a request for people to please email me a photo of themselves as a baby or toddler. I put all the photos numbered on a frame and included a corresponding sheet of paper for people to write their guesses on. All the guests wore name tags to help guess who was who! It was a great way for people to interact with one another.
Color Your Own Alphabet Book I also created blank alphabet pages with pencils and crayons so that people could illustrate a custom alphabet book.
Children's Book Quiz Since this was a book themed shower, I found a great children's book quiz printable online! It was fun to see people trying to call up those childhood memories and figure out what the correct answer was. You can find the quiz HERE.
Don't Drop the Baby I wanted at least one activity that got people on their feet and laughing. So, I renamed the classic egg in a spoon race 'Don't Drop the Baby'. It was definitely very funny – plus it's an easy and cheap activity to boot.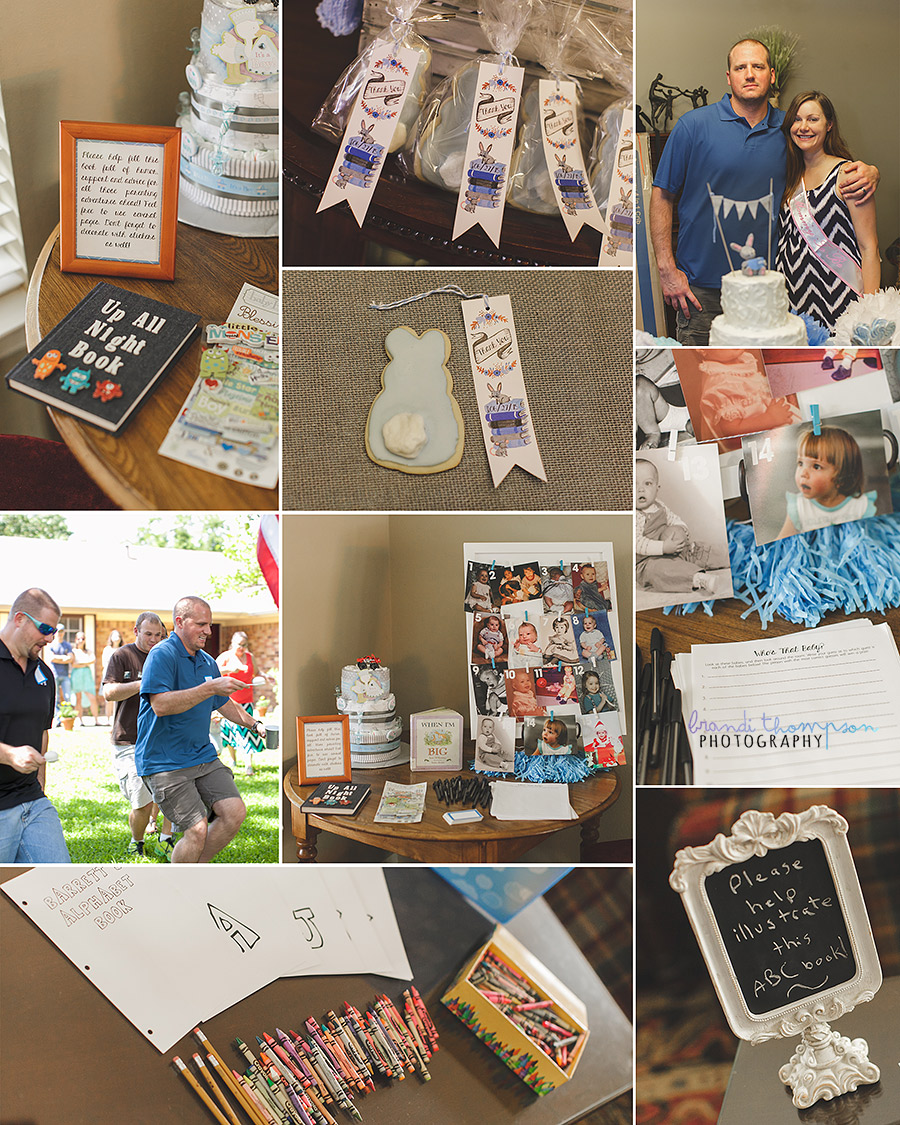 I hope you enjoyed this party and it maybe gave you some inspiration for a future baby shower. I'll have Ashley & Jonathan's actual maternity photos up on the blog next week and I can't wait to share them! Happy Friday and have a great weekend.