2015 Fall Mini Sessions – Plano Garland Richardson Mini Sessions
It's already August, and while it still feels like summer, it's time to start thinking about my personal favorite time of year, the fall! One of my favorite times of year is when I get to shoot my fall minis. I get to see how so many of my clients have grown through out the year. Plus, meet some awesome new clients. I'll be holding the minis at one of my favorite natural locations that is easy to get to from anywhere in the North Dallas metro area! It's very pretty and also one of the more private locations I shoot at, so it's never crowded. Are you excited to learn more about my 2015 fall minis? Check out the image below, and click through to the link to snag your spot. But, don't wait too long – there are limited spots available.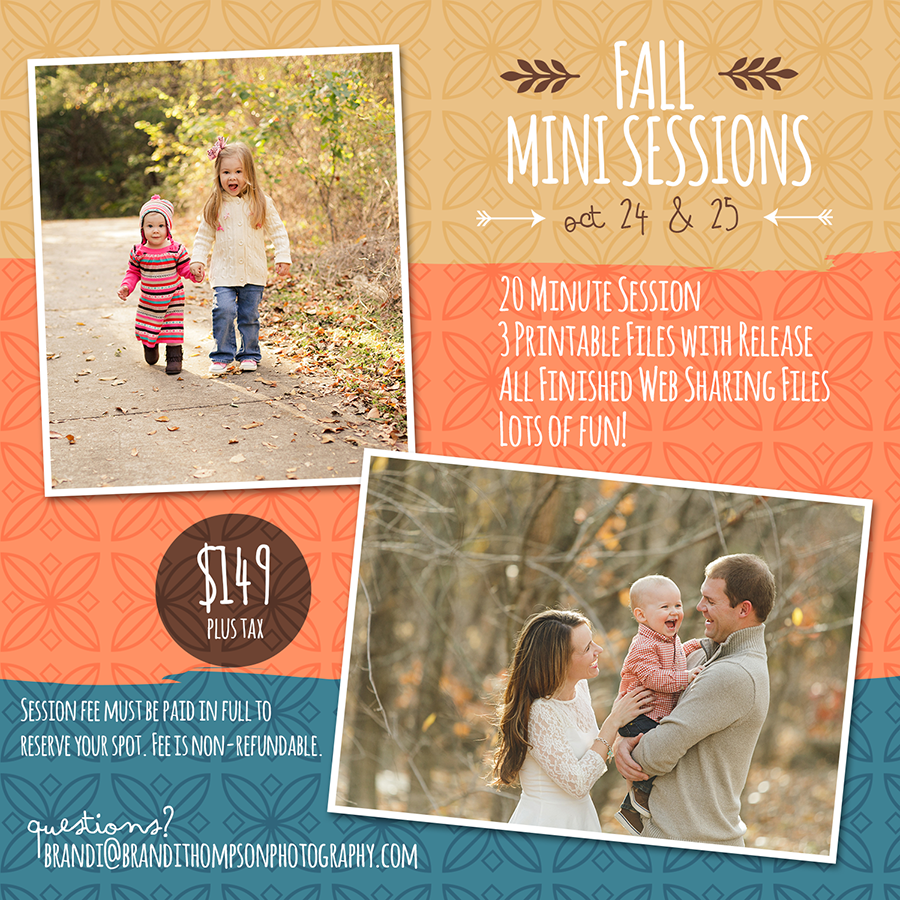 Thanks and I can't wait to see you this fall!