Five Newborn Photography Tips!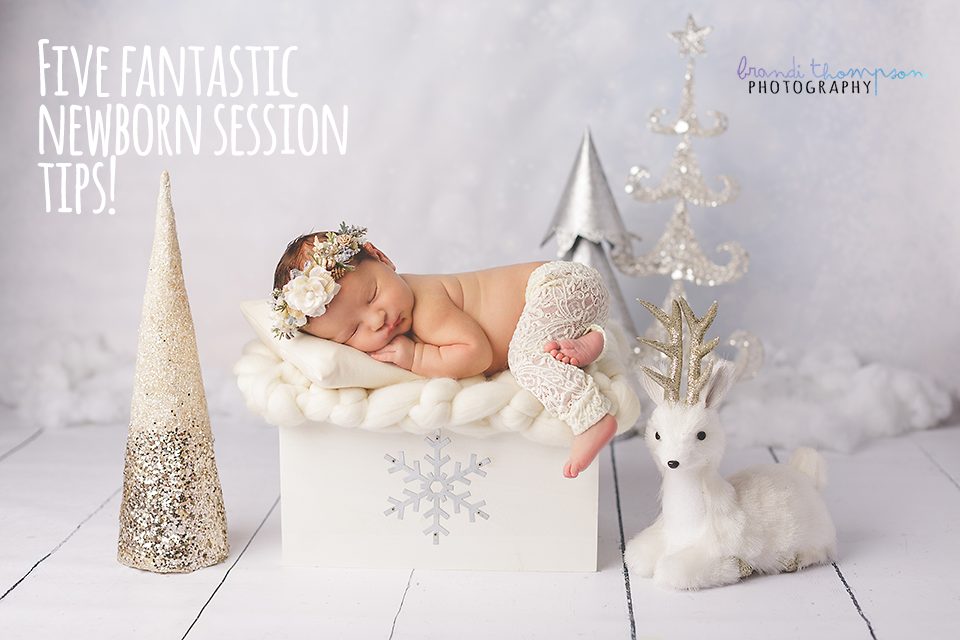 Having a newborn baby is one of the most exciting and busy times in anybody's life. They grow so fast, and having images captured of their sweet, squishy start is such a wonderful milestone to look back on later. Here are some tips to help you plan a great newborn photography session!
Book Your Photographer!
First things first, you want to book your newborn photographer before your baby is due! You want ensure that your photographer has time scheduled on their calendar for photographing your baby in the first couple of weeks. Experienced photographers will often be booked considerably in advance, and may have a hard time fitting you in at the last moment. Plus, you certainly don't need any extra stress when you rather be focusing on your newborn baby! Make your life easier, and get that newborn photographer checked off the list while you're still pregnant.
What to Wear:
When it comes to dressing for the family portion of your newborn session; think simple! I generally suggest clients go with simple, neutral colored tee shirts, tank tops or maxi dresses. The colors you choose may depend on the colors you prefer for your newborn session. Some people may prefer to wear dark gray or black, or others might prefer white or light tan. Some clients may prefer to go with the colors used in the newborn session, like blue and purple. My preference is clothing without collars, and that moms keep their jewelry to a minimum. Your baby will be near your face, so when it comes to newborn family portraits, simple is the way to go!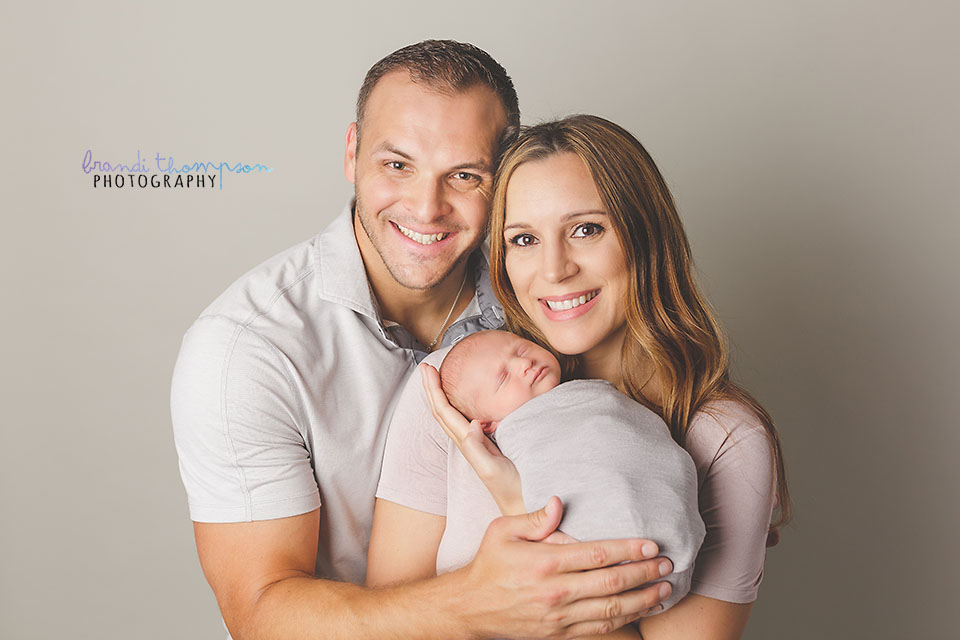 All About Siblings:
One of the best things about having multiple children, is watching that sibling bond blossom. Every parent loves to capture those first precious moments together. The sibling images you get will vary with every age. The best thing you can do as a parent, is try and stay relaxed and let your newborn photographer take the lead. You might feel tired and frustrated if your older child doesn't immediately behave the way you hope they will. That is normal and natural! But, remember that this is a big change and a unique situation for your older child and they may be experiencing their own stress as well. Provide them with uplifting and encouraging talk and don't forget.. a little bribery goes a long way. I keep a treasure chest full of (non-candy) prizes in my studio for siblings!
Here's one more tip for you when it comes to siblings; keep it short! While, a full newborn session can take 2-3 hours (occasionally more), your older child may not be patient for that long. So, to keep everybody happy, consider having Dad, Grandma or someone else take your child home or to daycare after the family and sibling portion is done. That allows everybody to relax, while your photographer focuses on the individual newborn images.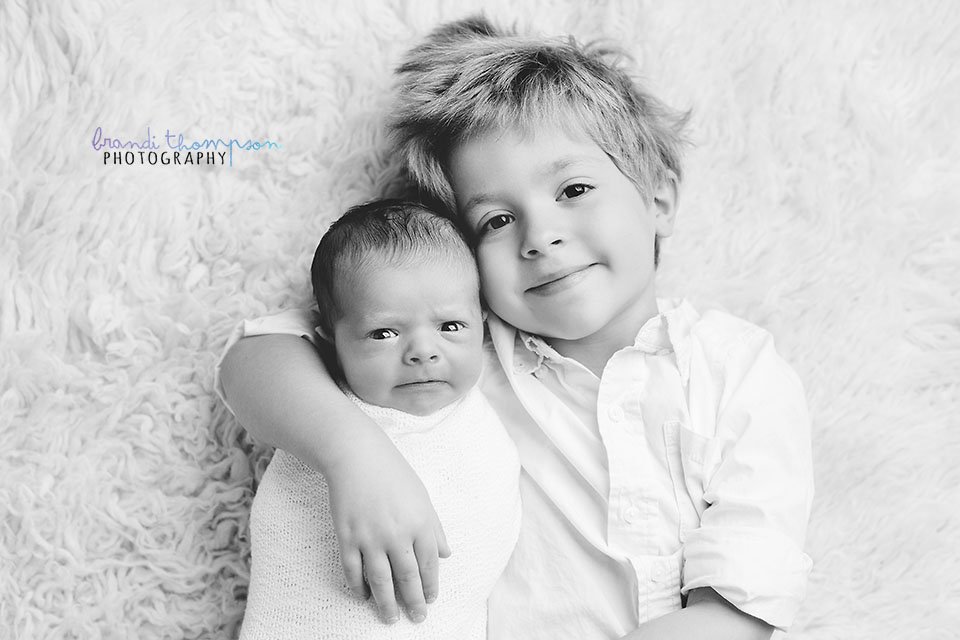 Feeding Time:
Newborns are still figuring out their schedule during the first couple of weeks. It can change from day to day, and you never know when they'll hit that growth spurt and be ready to eat a few more ounces. Make sure you have plenty of nourishment on hand; whether that be breastfeeding or formula. If you are formula feeding, make sure you bring more than you think you might need. It's better to have too much than not enough! I suggest you give your baby a good feed immediately before your session. If you have a longer drive to the studio, you are welcome to feed after you arrive. A full stomach helps your baby sleep better during their session.
Expectations:
The best thing you can do during your newborn photography session is relax, and trust the newborn photographer you hired! Let them create images that are unique to your newborn, instead of asking them to work down a list. Having a couple of inspiration poses is totally okay! But, remember that every baby is going to act differently, so your images may not be exactly like what you found on your favorite internet site. And, that's totally okay; you will cherish the unique views of your little one!
I hope you found these newborn photography tips helpful, and if you have any questions about booking a newborn session with me in my Plano studio, feel free to contact me for more information.