Zaida's Pink & Yellow Teddy Bear Tea Party 2nd Birthday
Zaida is a big fan of teddy bears and other stuffed toys. I wanted to expand upon the idea of just having a teddy bear themed party, so I turned it into a bright tea party. We kept the guest list fairly small in an effort to make the party 'easier' to throw, but somehow it still managed to be a lot of work. Funny how that turns out, right? 🙂
Invitations & Menu: Designed by me with printables from HERE & HERE
Zaida's Dress & Headband: Sewn by me with a dress pattern from The Handmaiden's Cottage.
Banner: Assembled by me with printable letters from Love the Day.
Assorted Decor: Party City & Oriental Trading
Bears & Teapot Lollipops (favors): Oriental Trading
Cupcake Wrappers, Sanding Sugar & Straws: From Bakers Bling but I wasn't impressed with the experience.
Sandwiches, Cupcakes, Cookies & Scones: All DIY by me. Teddy bear cookie cutter from HERE.
Cake: A friend. Fabulous cake topper once again by Clay QTs.
Flower Sugar Cubes: Wishing Well Art
If you've been following me for a while, you might remember I DIY'd a lot for Zaida's FIRST party as well. I think my cookie decorating skills have improved, but let me tell you.. piping tiny bear faces on little bear cookies with melted chocolate – not the easiest thing I've ever done. 🙂 But, it was fun and they were a hit.
If you have any other questions about the party, feel free to ask me!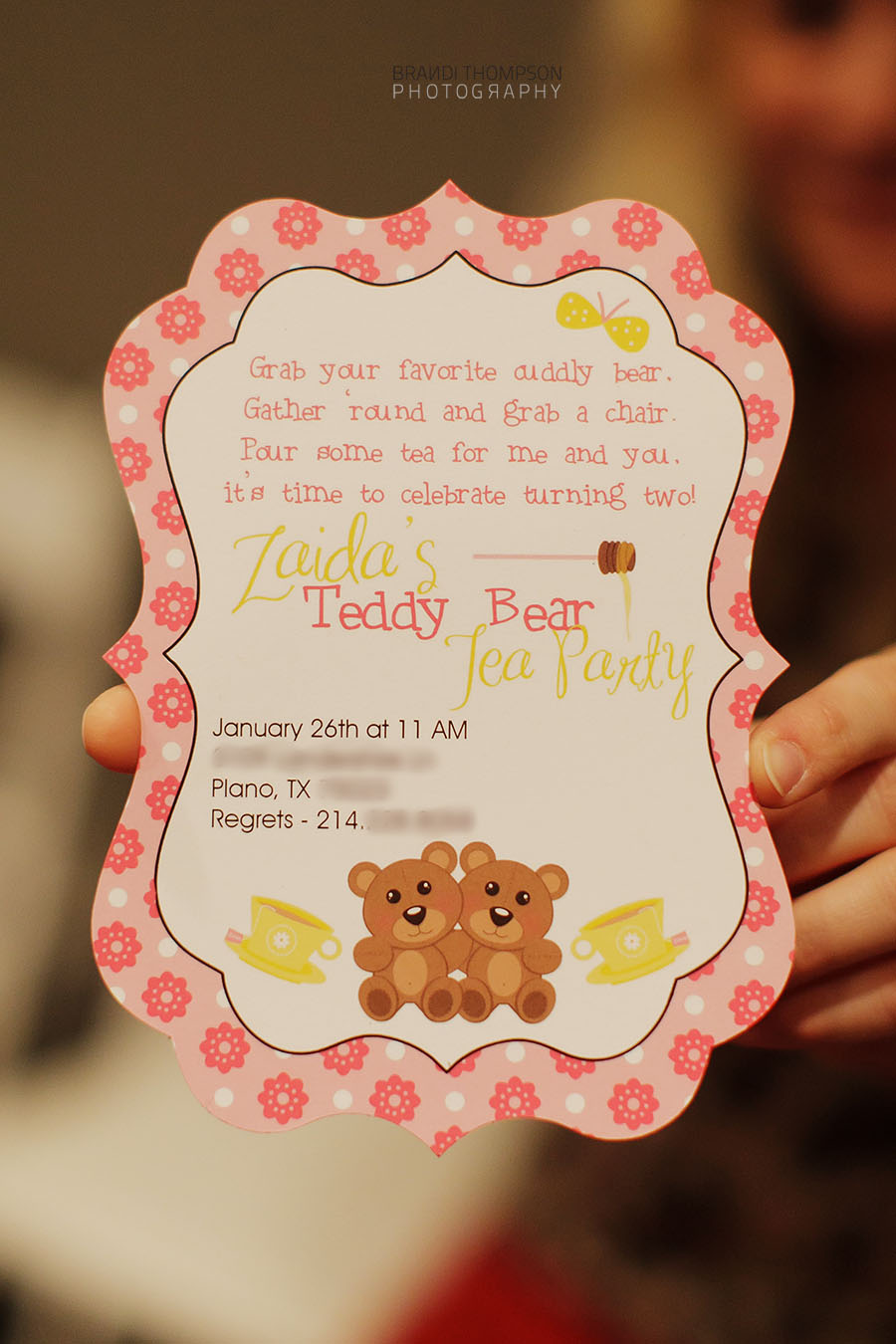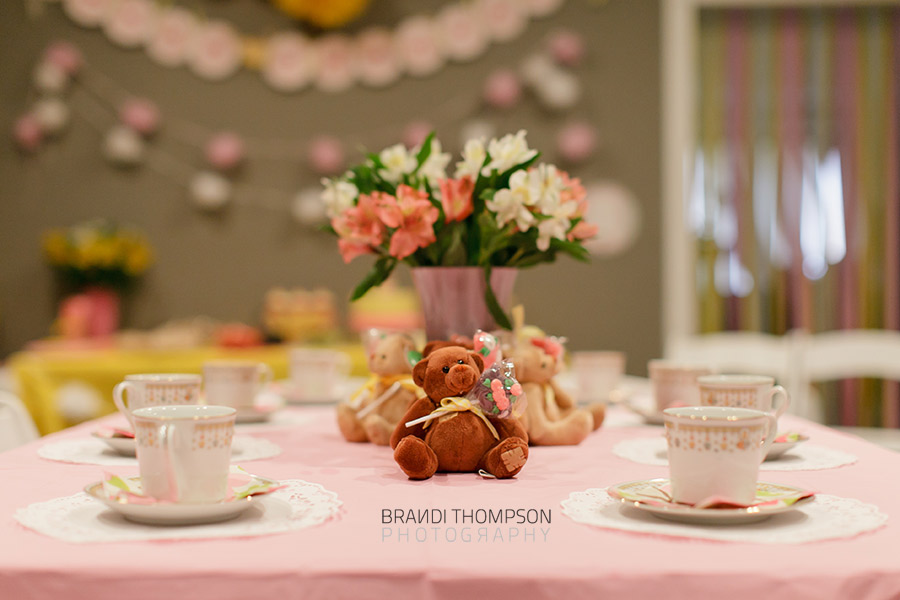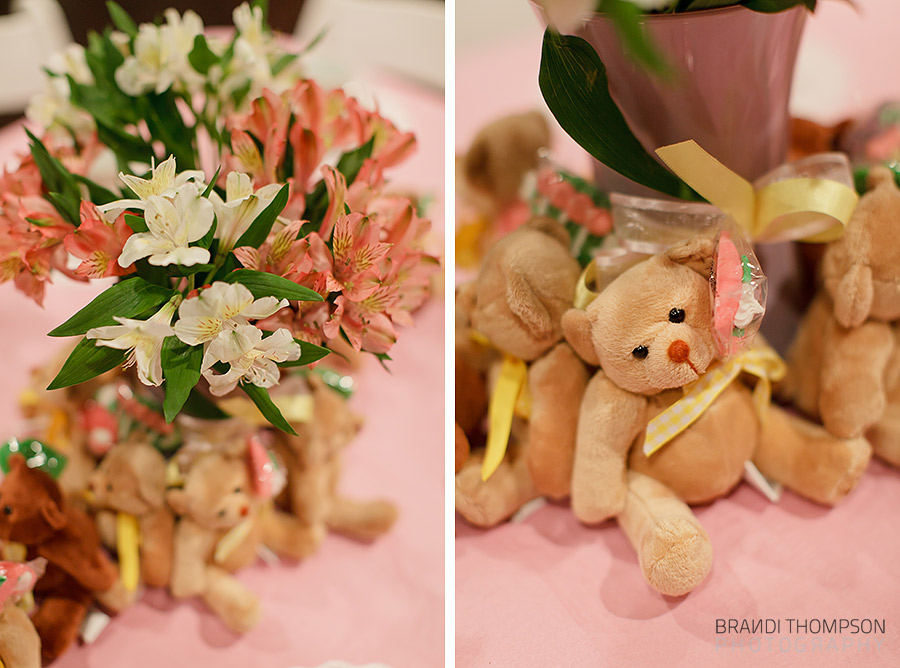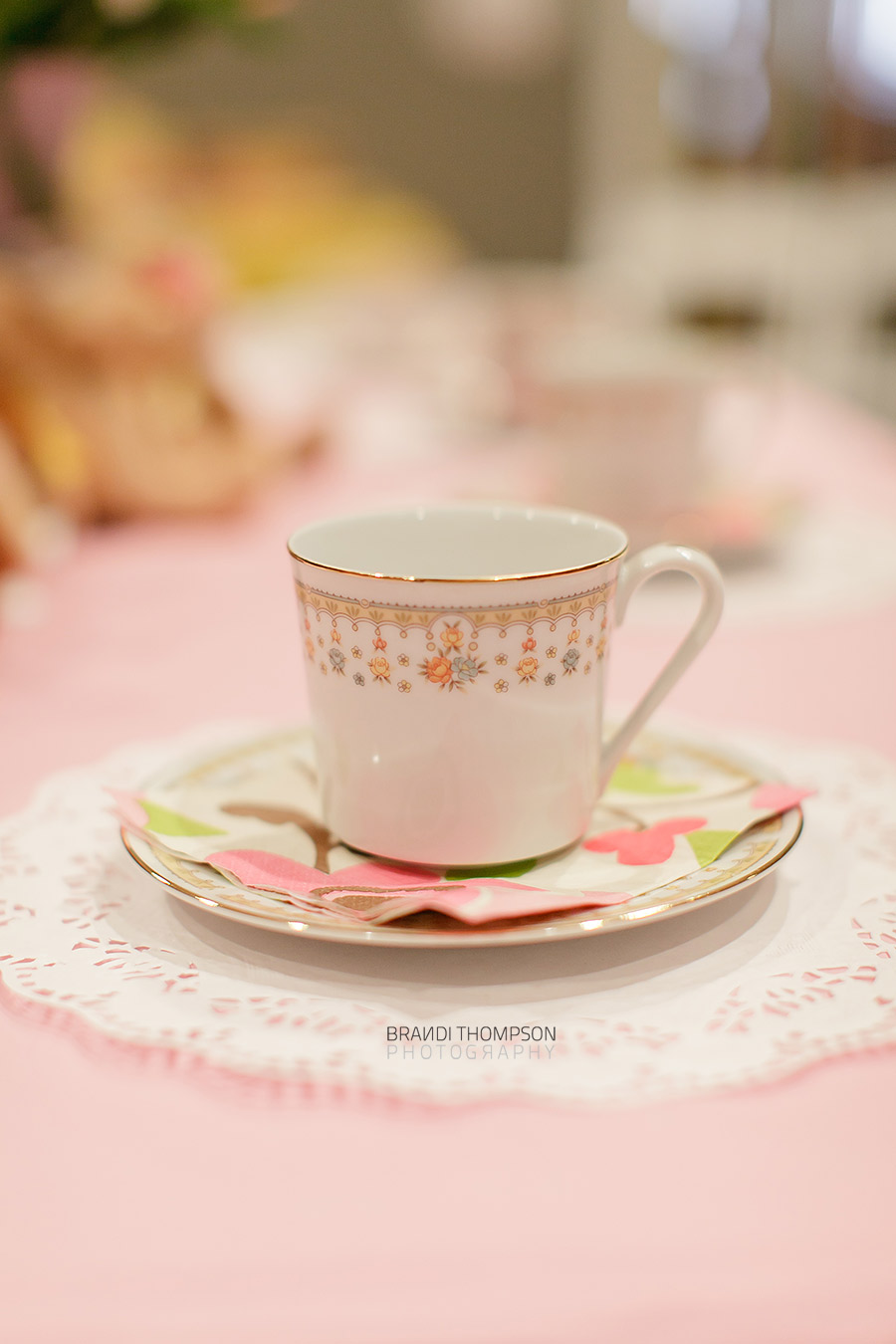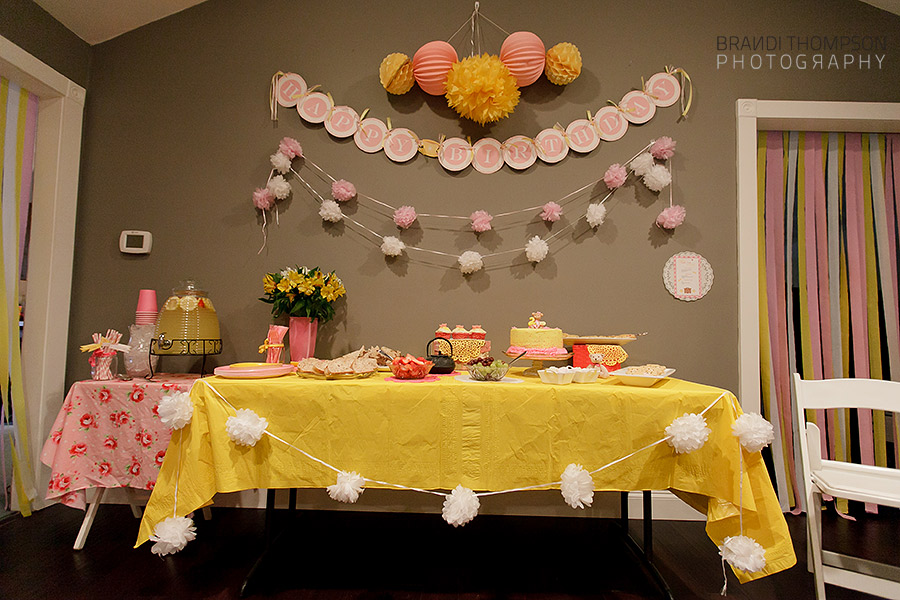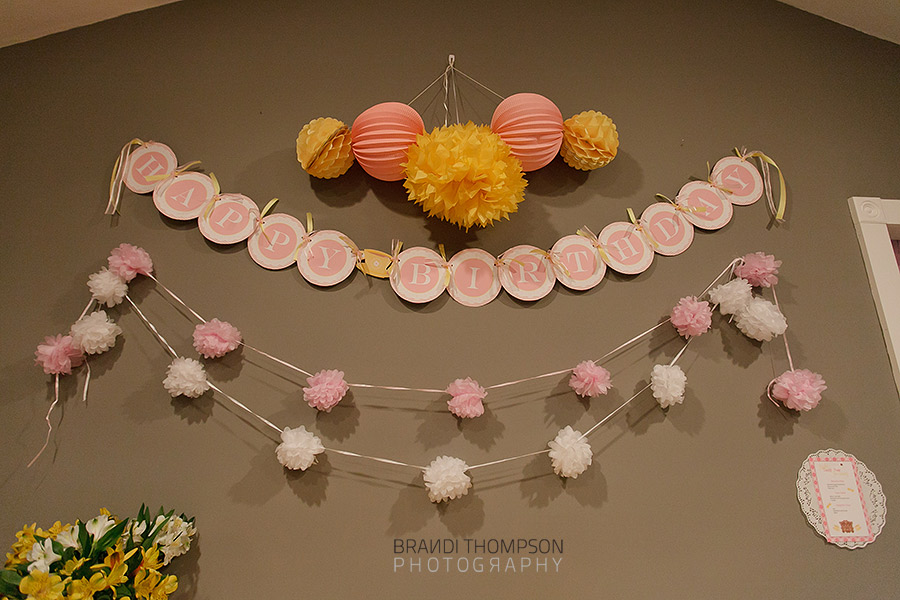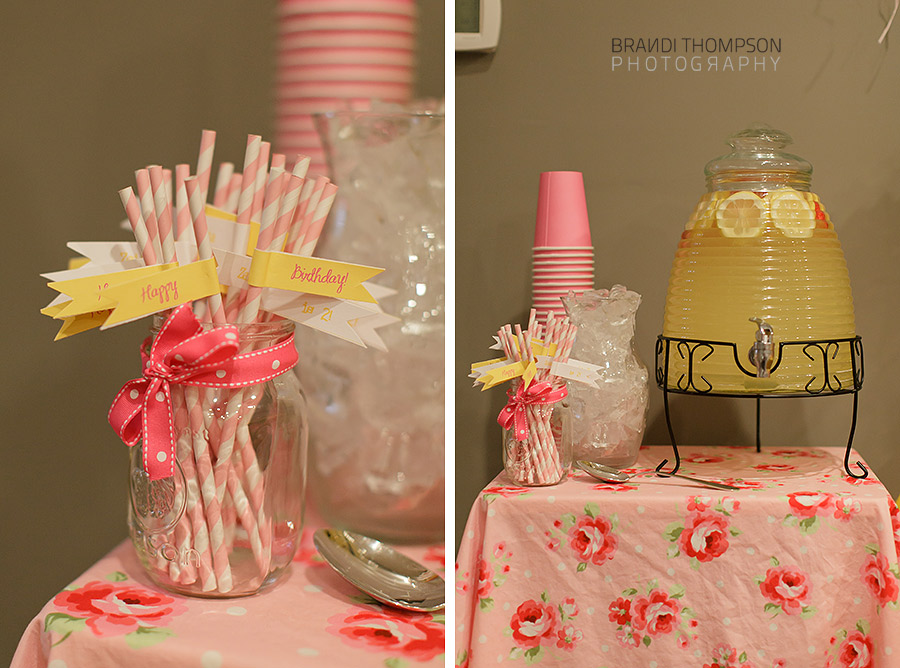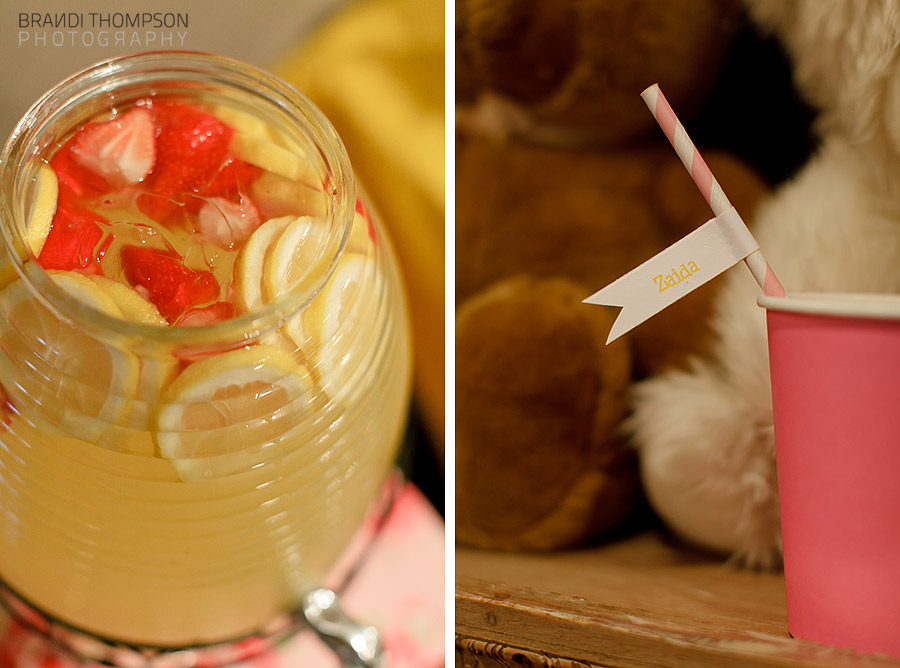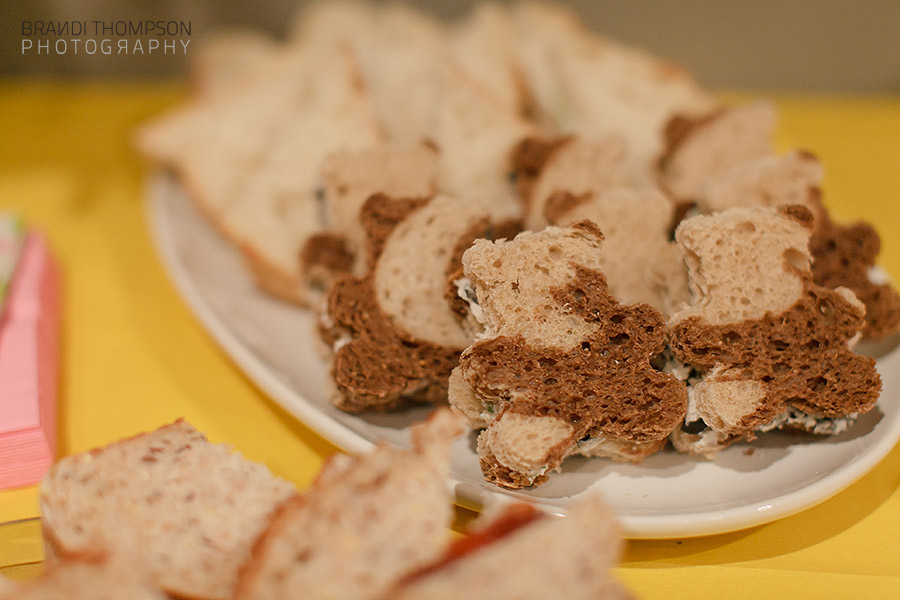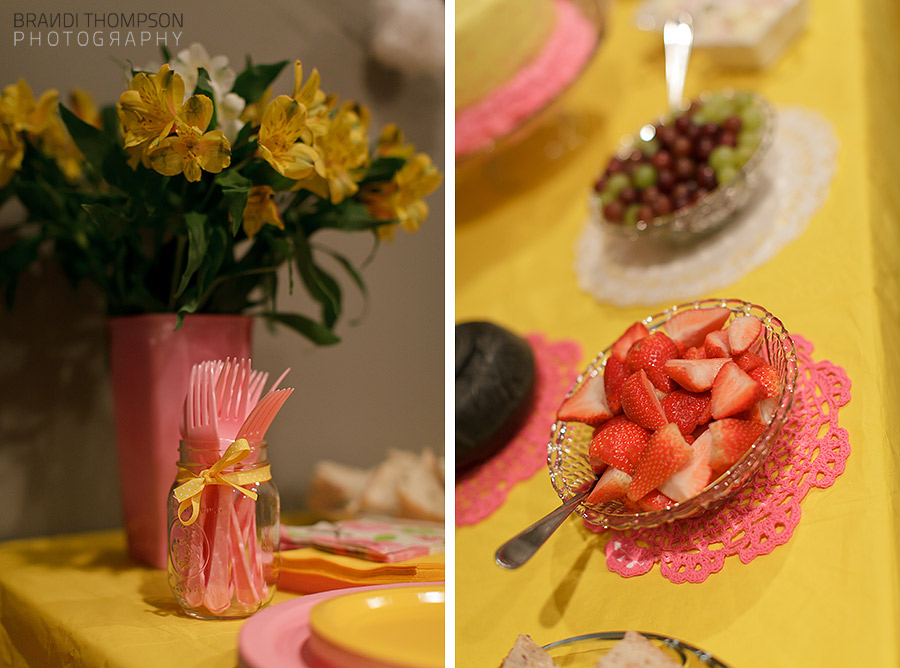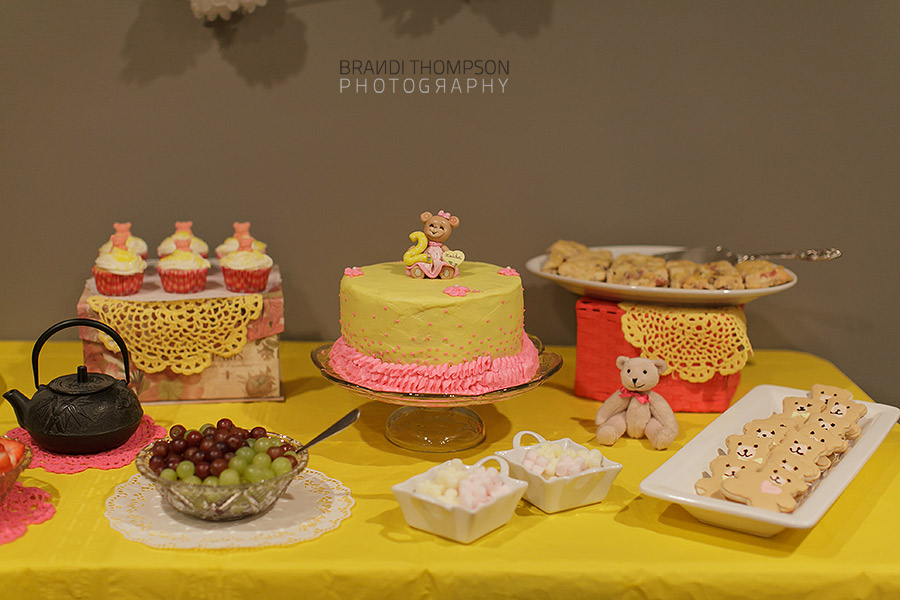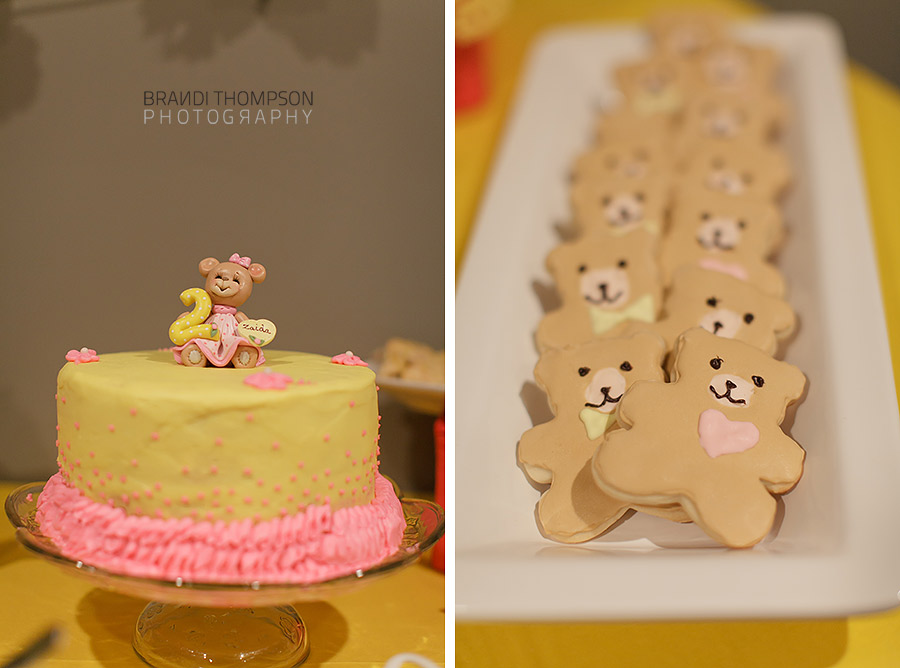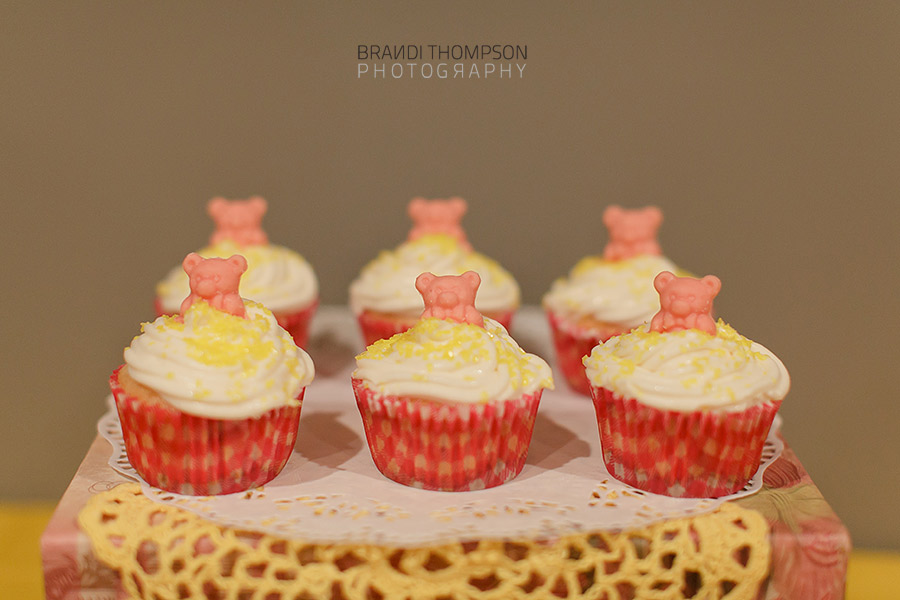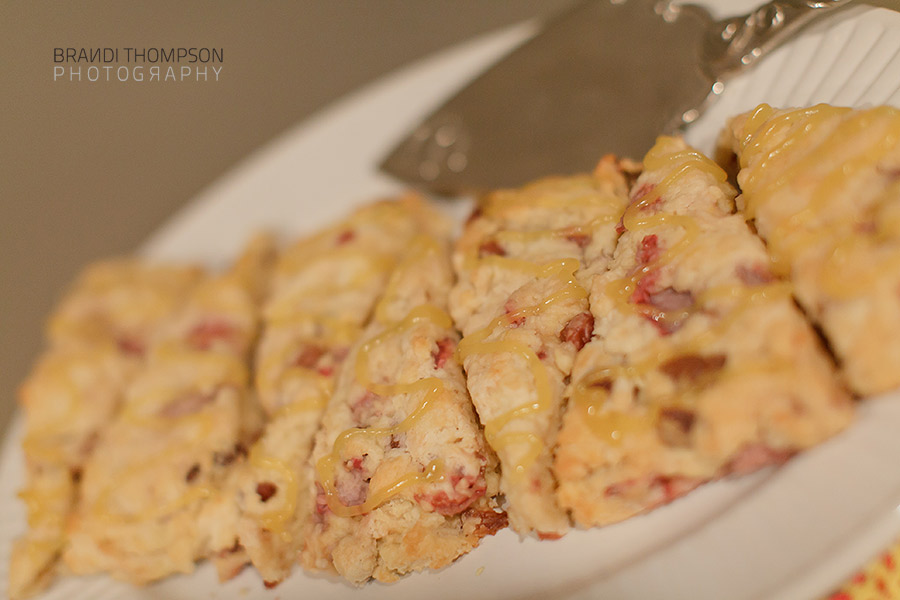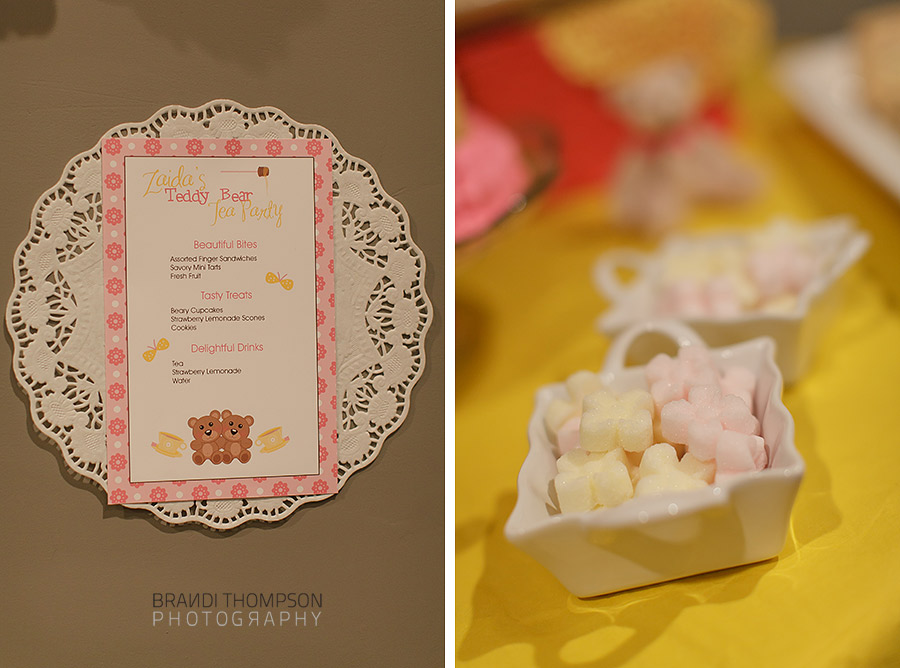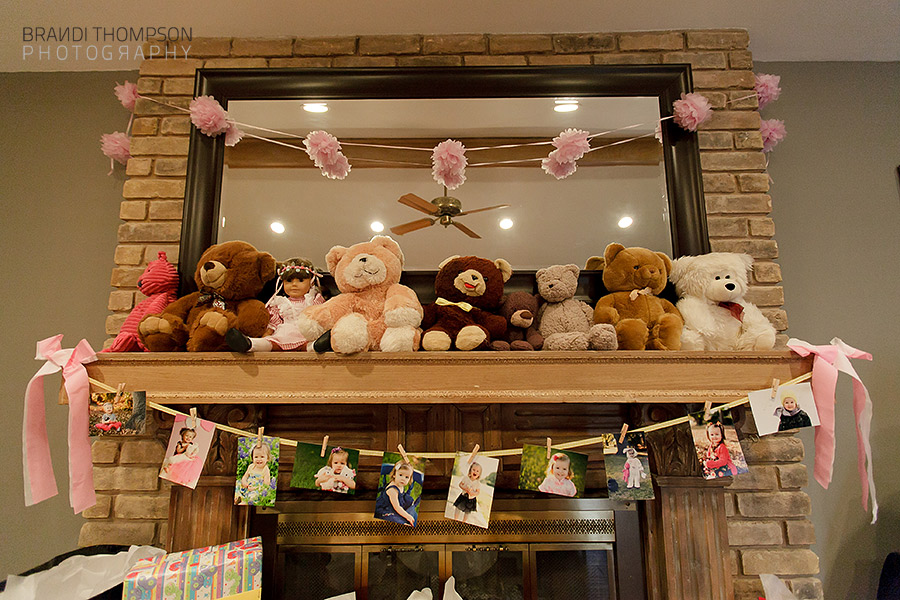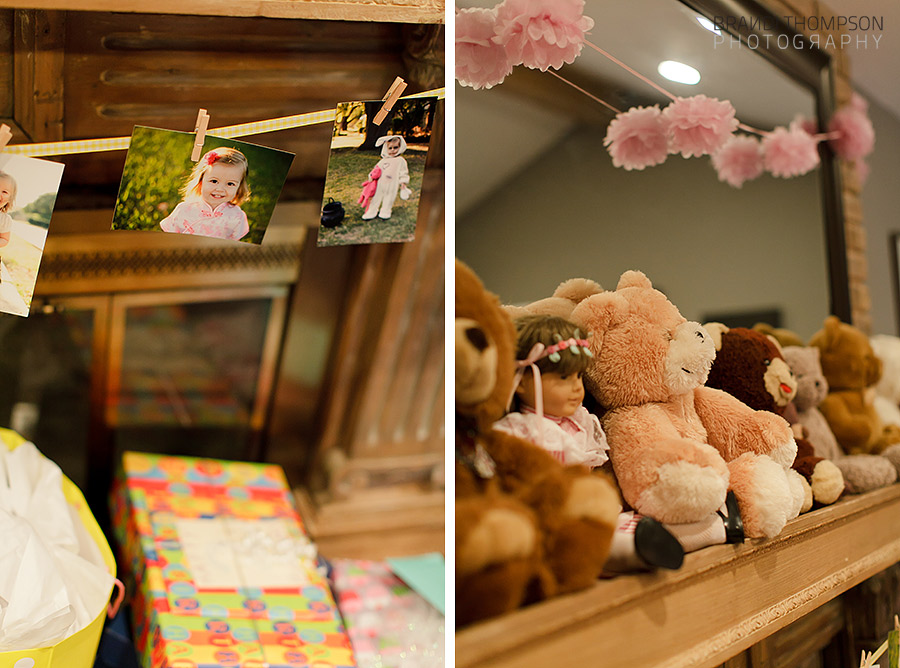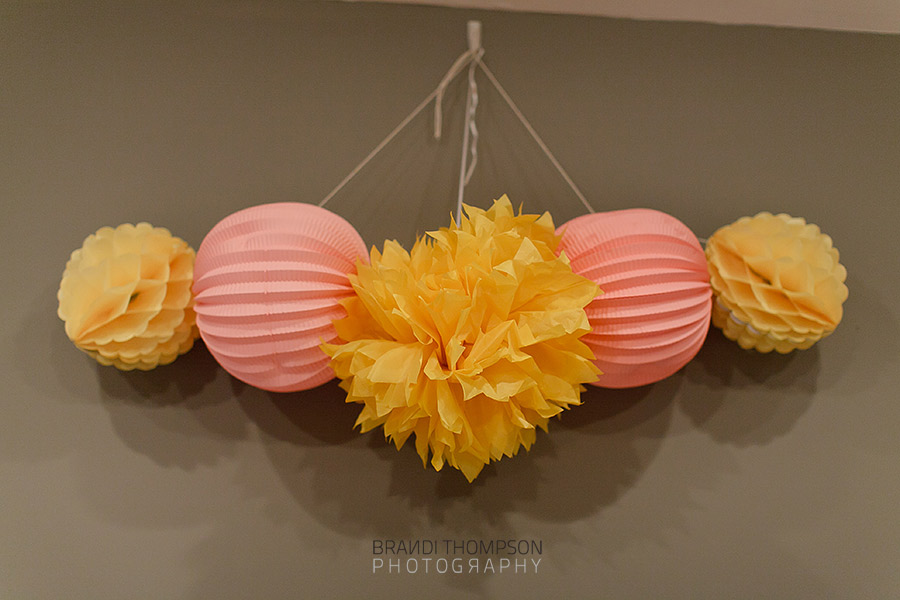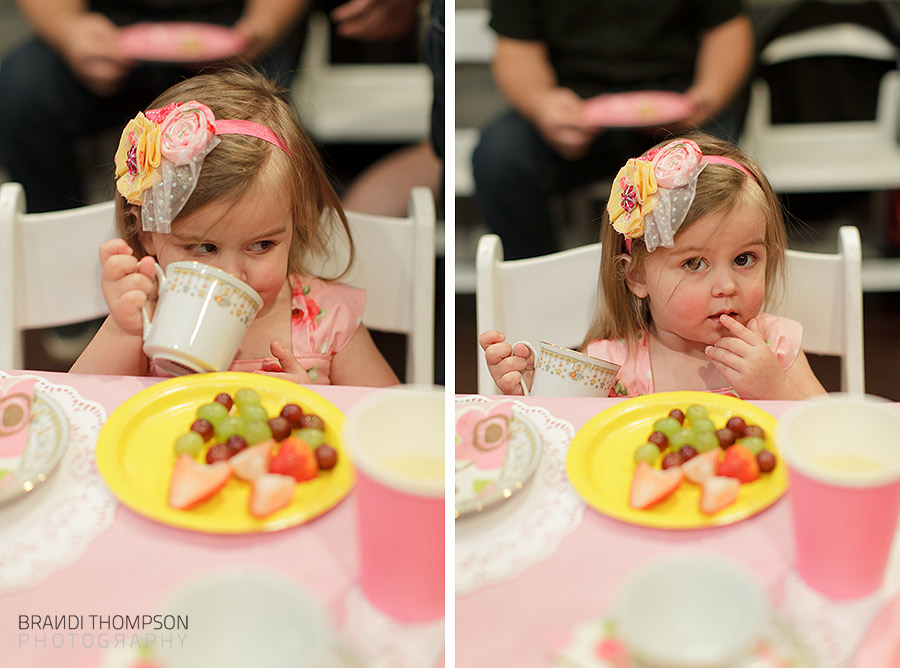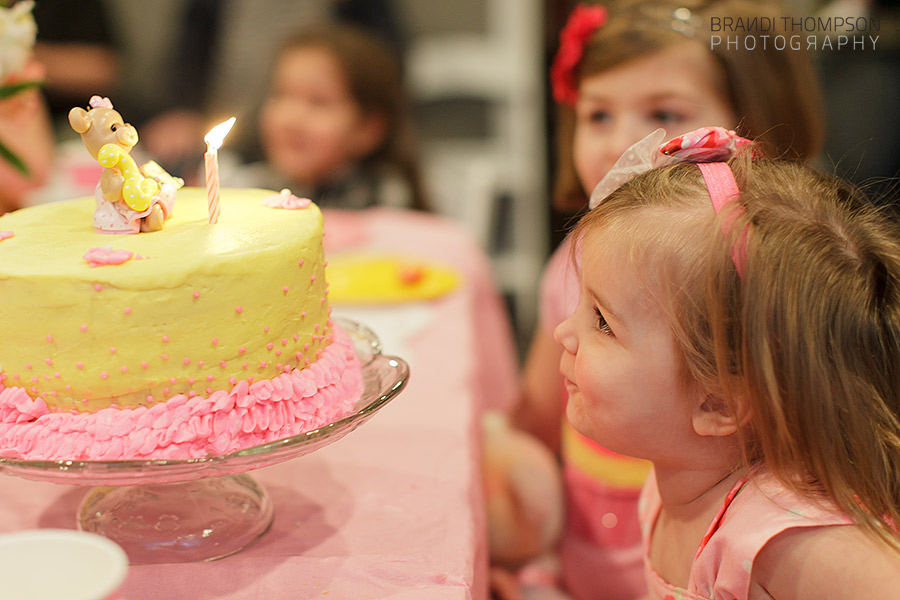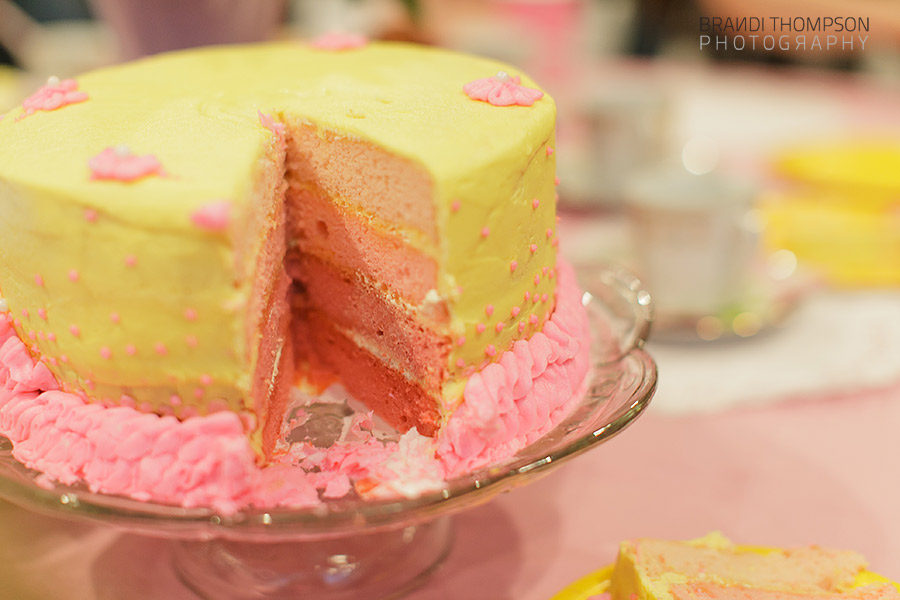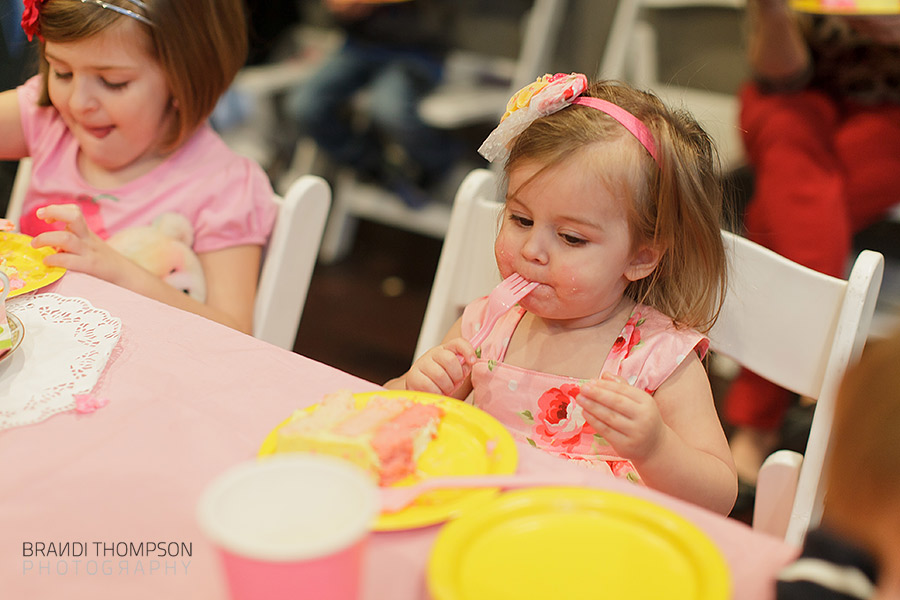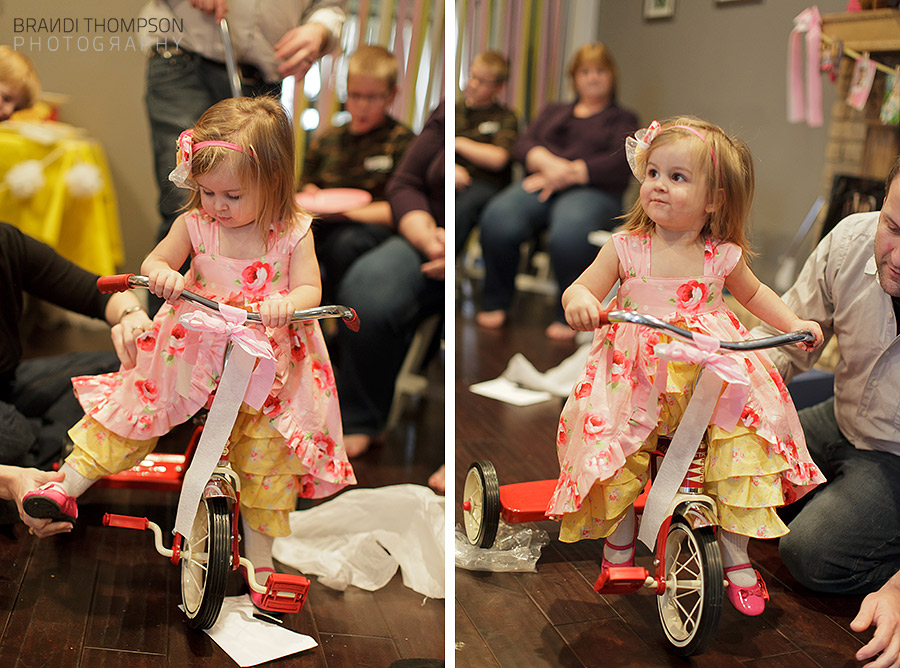 Thanks for looking and have a great Wednesday!