What to Wear to your Early Fall Family Session – Plano Family Photographer
It's September, hurrah! In my eyes, that is the time you start ushering in the goodness of fall. Who cares if it's not technically fall until September 22nd? Who cares if it's 90 degrees? Bust out the pumpkins, because I'm ready for some fall!
In celebration of fall and upcoming fall family sessions, I created a nice, early fall family session board for you guys this month. As I often do, I centered the color scheme around a core piece of clothing. I will save the strongest pattern for the core item, and then pull the colors from that to build a harmonious color palette. Balancing out the dark fuchsia and pink with more neutral colors like camel and denim, help keep them from being overwhelming. Don't be afraid of using some fun color in your outfits, just remember to keep it balanced!
Here are your shopping links for this month.
Big Sister: Dress | Vest | Tights | Shoes
Little Sister: Dress | Tights | Boots
Mom: Lace Tank | Sweater | Jeans | Necklace | Shoes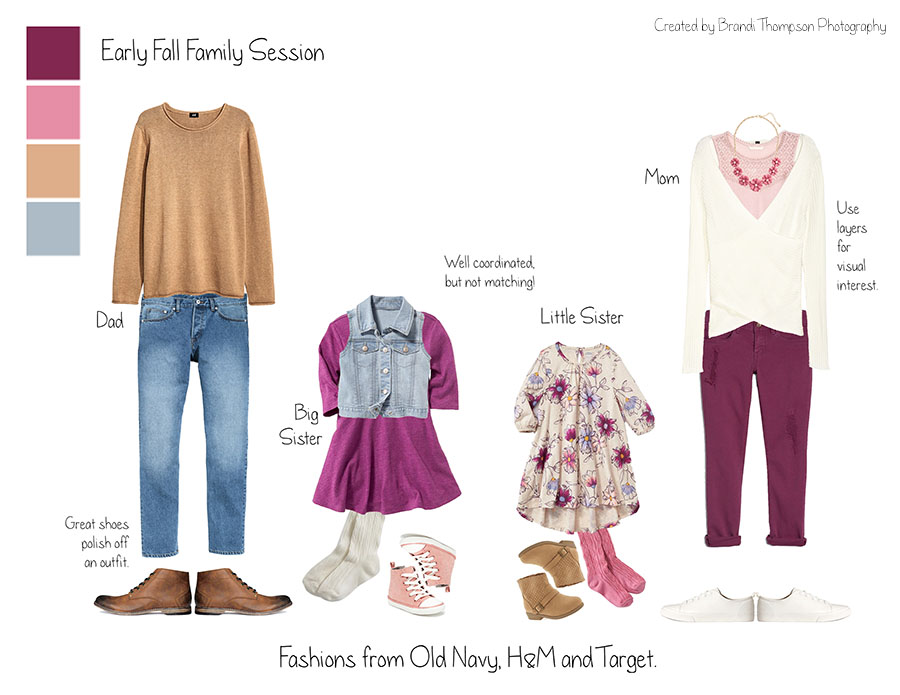 Thanks for stopping by and I hope your September is off to a fantastic start so far. My remaining fall session openings are pretty limited so be sure to snag your spot soon!