What to Wear to a Summer Family Session – July 2012
Today's post was inspired by a client request. She's got a family session coming up next month and wanted a little help with inspiration for clothing that goes with a green and gray color scheme. I used two different shades of green and added in some dark blue as well to round it out. I love how this set came together for mom, dad and their two baby girls. I can't wait to see what she comes up with! I even added a little Texas flair with a fun necklace from Modcloth. If you have any special requests, feel free to email me or drop me a line on my facebook page.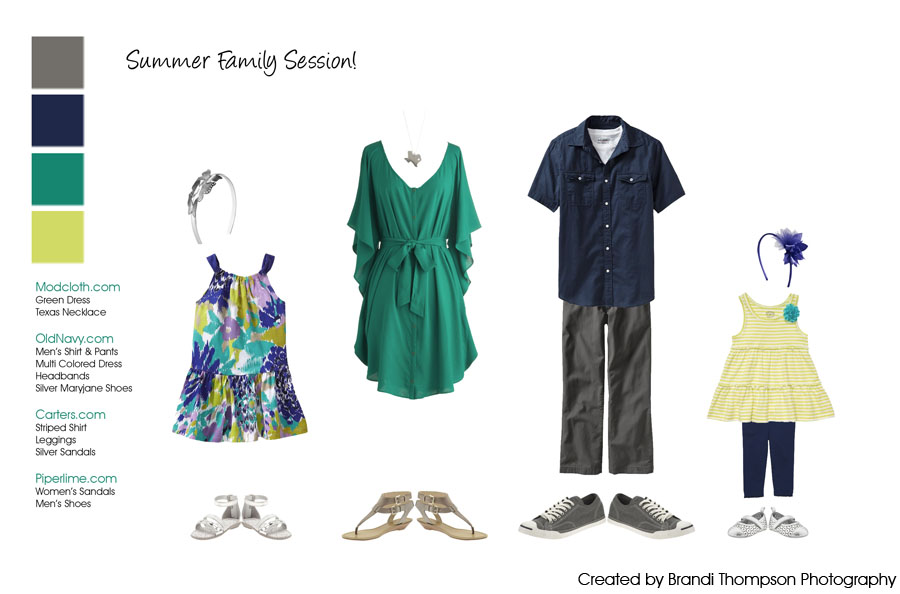 I hope everybody has a fantastic weekend!