What to Wear – Spring Family Portraits
It's April and now we're seeing blooms all over the place. I was inspired to put together a fun, bright palette of colors. You shouldn't feel that family photos have to be super dressy; they can be casual too! These looks are laid back and comfortable while remaining clean and put together. They would be perfect for a spring mini session coming up later this month.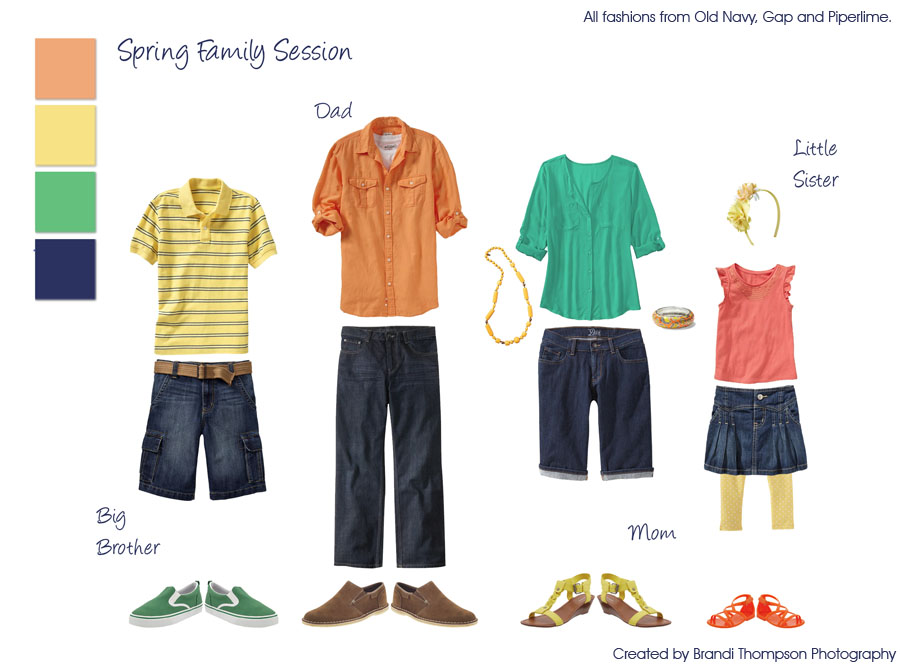 As always, photographers are welcome to share this with their clients but please don't remove my tagline. Thanks! Happy Spring everybody.