What to Wear – Fall Family Clothing Ideas: November 2012
Can you believe it's already November? NOVEMBER! That's crazy. Of course, here in Texas it's even harder to believe that the high today is somewhere around 85. But, we're still dreaming of cozy sweaters, so that's what I've got for you today. I went with a Thanksgiving inspired palette of orange, dark red, browns and creams. You can find links to all the items below!
Dad: Sweater | Tee Shirt | Pants | Shoes
Sister: Shirt | Sweater | Skirt | Leggings | Shoes
Brother: Sweater | Pants | Shoes
Mom: Dress | Tights | Necklace | Boots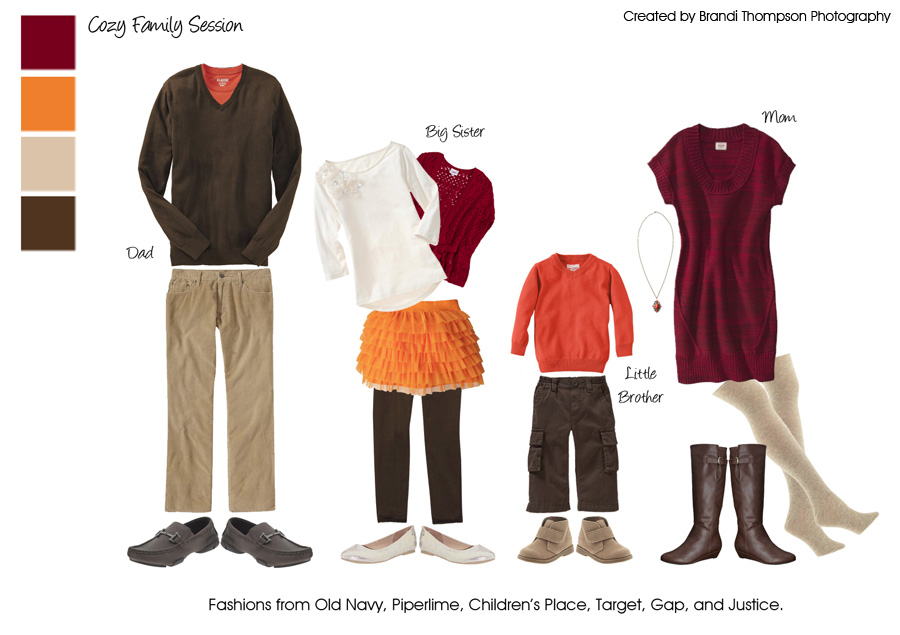 Happy November all! I hope you have a lot of good things in store for you this holiday season.