Sparkly Christmas Lights
Every year I demand request that we drive around looking at Christmas lights. Lucky for us, there is a community in West Plano that really goes all out with their lights. If you live in my neck of the woods, you should really drive through it, it's called Deerfield and it's on Legacy, West of Coit. Just keep in mind, everybody else in Plano is also driving through at the same time, so there is a LOT of traffic.
I snapped a few pictures, and I also experimented with some long exposures and crazy movement. They were all handheld, taken from the safety and warmth of the car. I didn't even get pictures of some of the best houses, since there were so many cars around.
Here you go!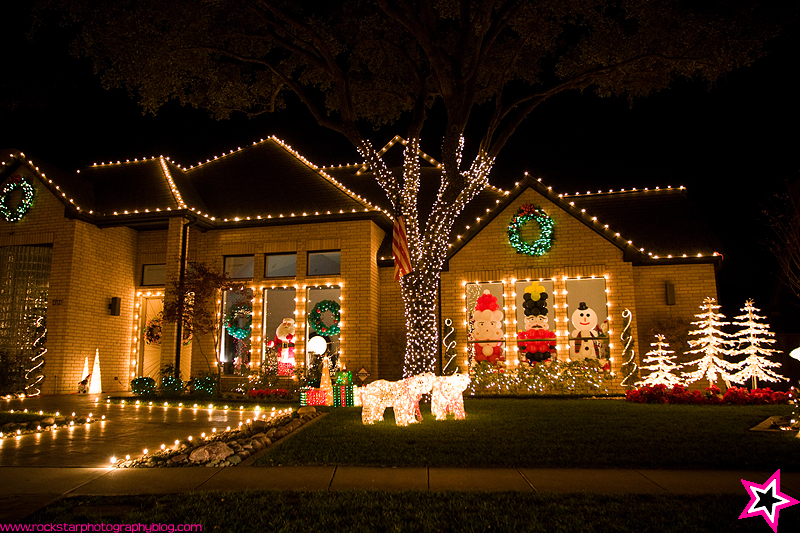 Check out the balloon santa, nutcracker and snowman in the window. Weird, but cool.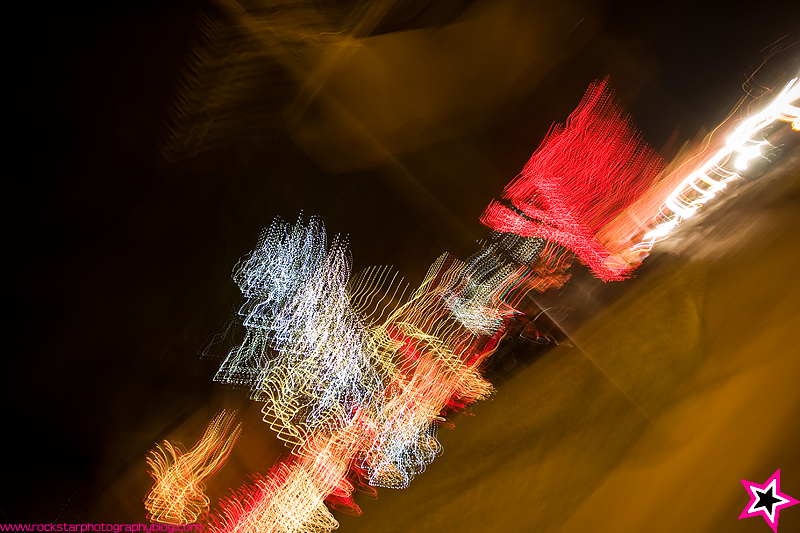 Crazy time!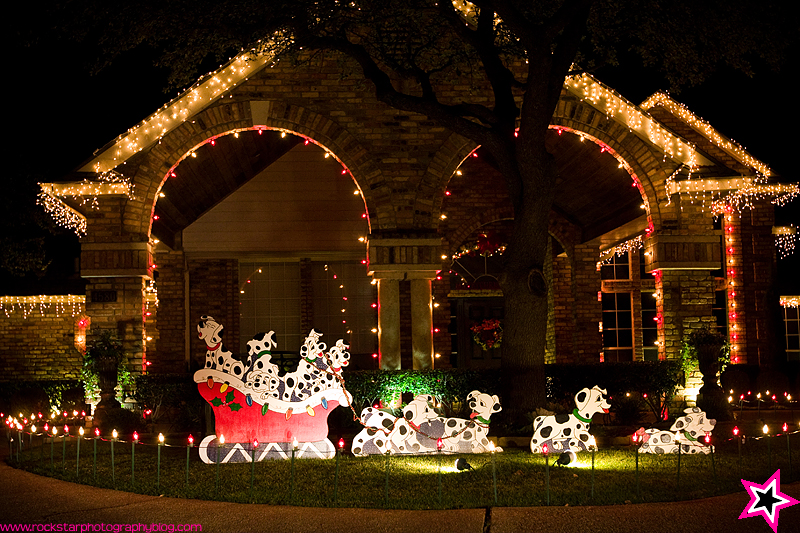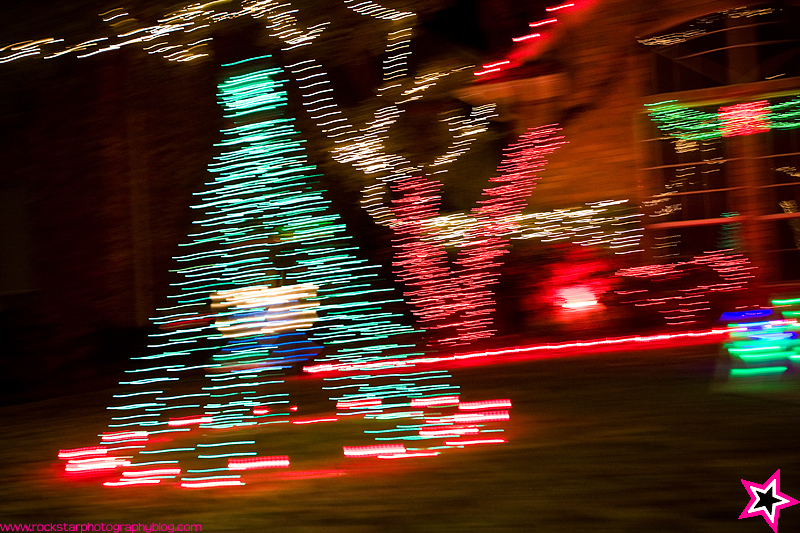 I think this one is pretty rad, because you can tell what's going on, but it's got motion.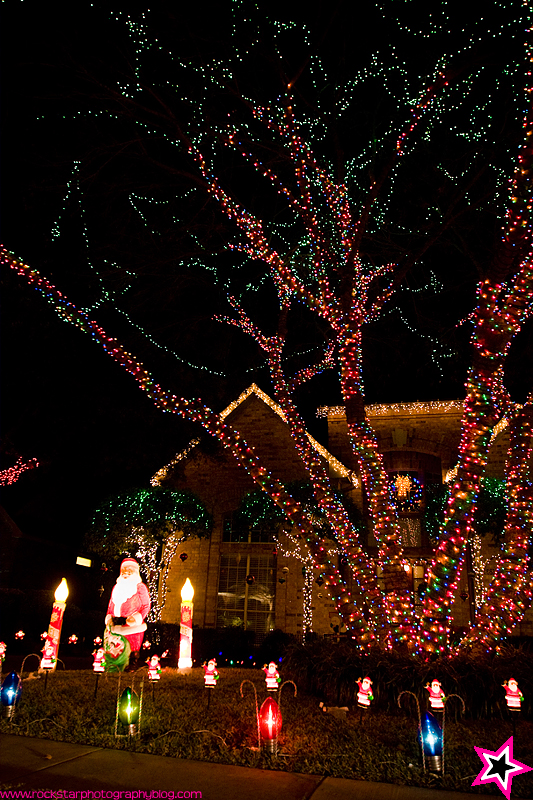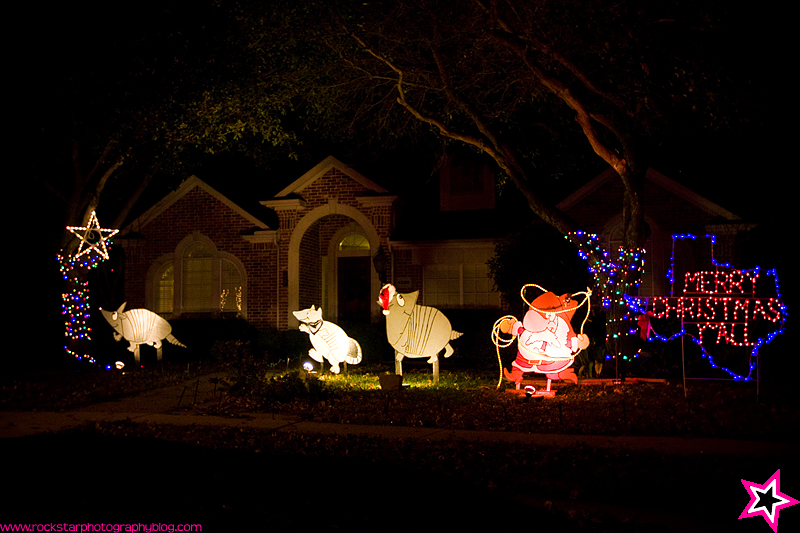 A Texas Christmas.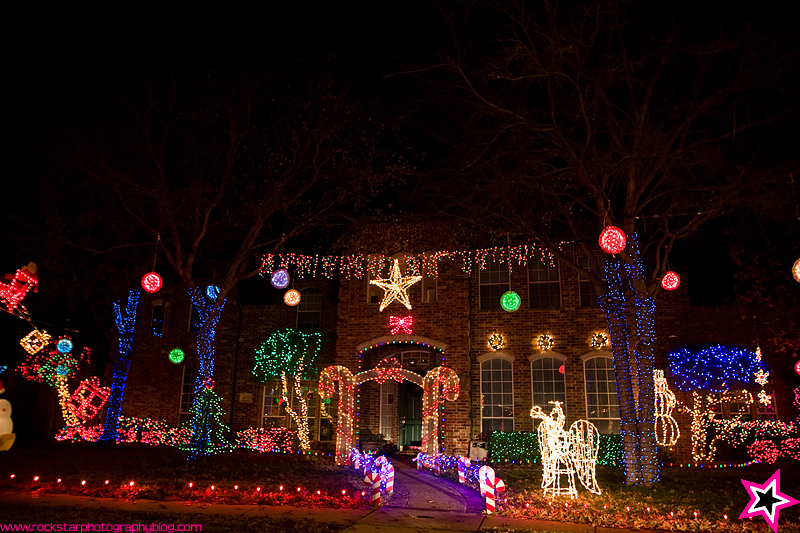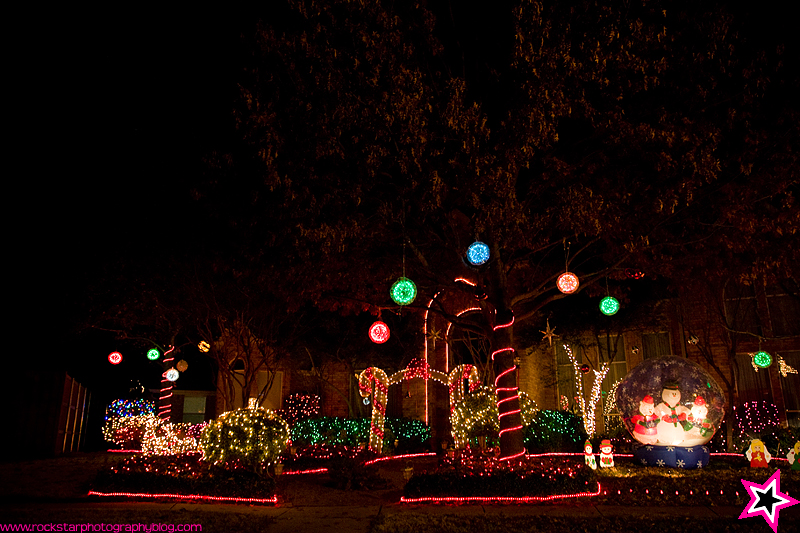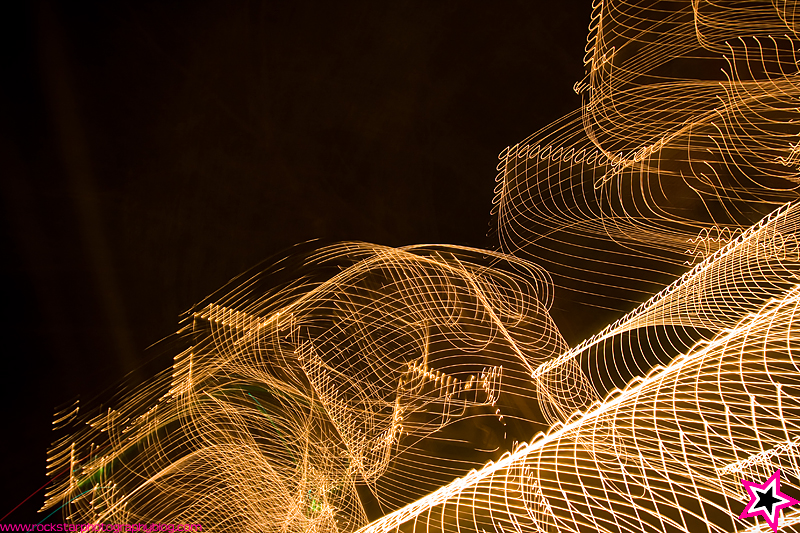 I was trying to draw hearts, it worked a little bit.. but they're upside down.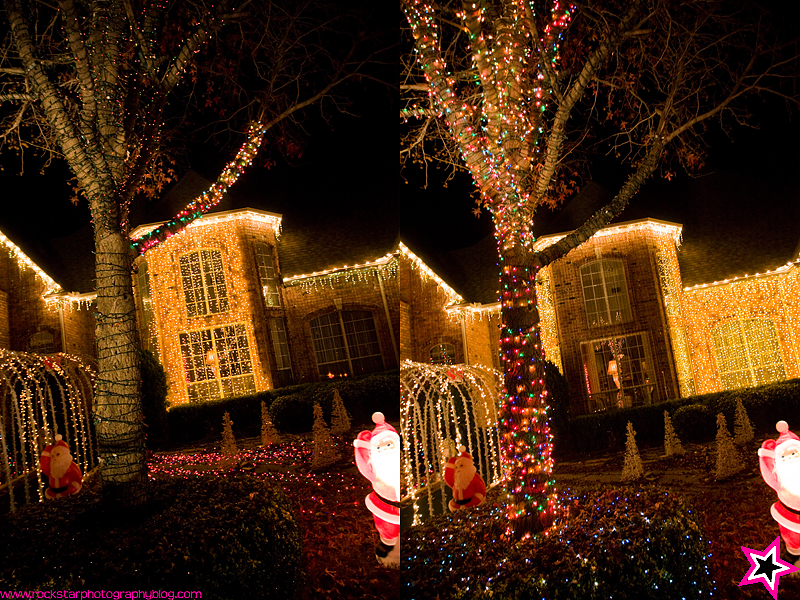 This house was a big draw, it was flashing in tune with music.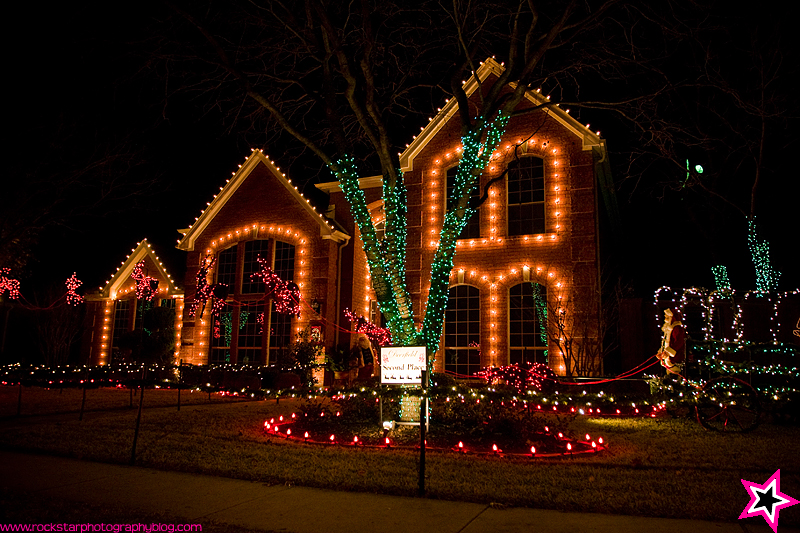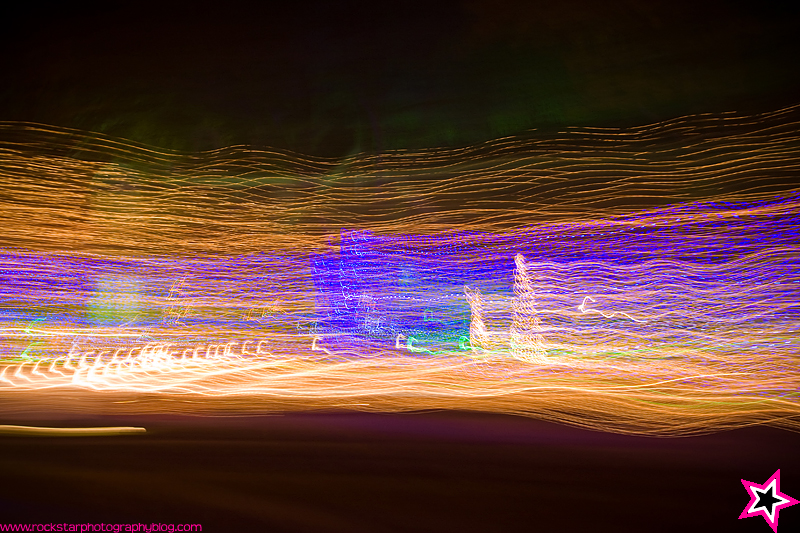 I love this one, it was Brian's idea. I got the camera ready, and then he drove around the edge of a cul-de-sac at a semi-fast speed.. hence the circular look to the lights.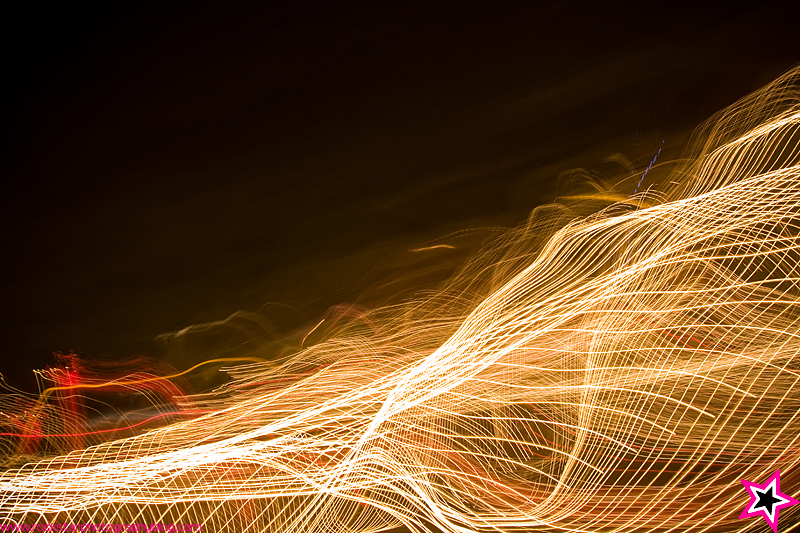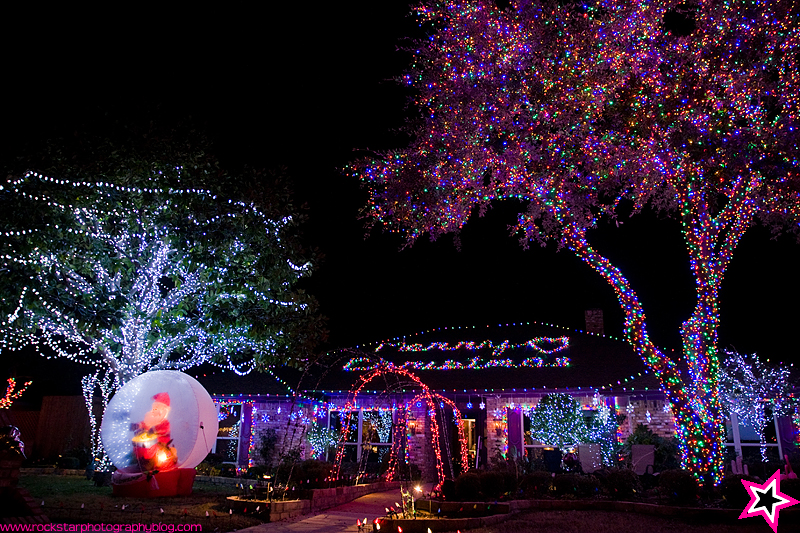 This house is actually in our neighborhood. They also flash in time with music. This may look pretty intense, but you should have seen them at Halloween. I failed to take a picture (I know, shame) but hopefully I will get one next Halloween!

Thanks for looking and I hope you are all having a great holiday season!