Rock and Roll What to Wear – Plano Family Photographer
January 2016! And we're back with another What to Wear post. I'm going to kick off the year with a fun one. I went with a bit of a rock and roll theme here, made up of all neutral colors. Even if blue is technically not a true neutral, when it comes to fashion, denim is considered something that goes with everything! I added some fun retro themed accessories as well, because retro and rock and roll always go well together. Don't forget about the styling of your outfit. Adjusting sleeves and cuffs can make a difference, and even add a little visual interest.
Here are this month's shopping links:
Mom: Striped Shirt | Vest | Jeans | Boots
Little Brother: Tee Shirt | Plaid Shirt | Jeans | Shoes | Hat
Big Sister: Dress | Jacket | Tights | Boots
Dad: Shirt | Jeans | Suspenders | Boots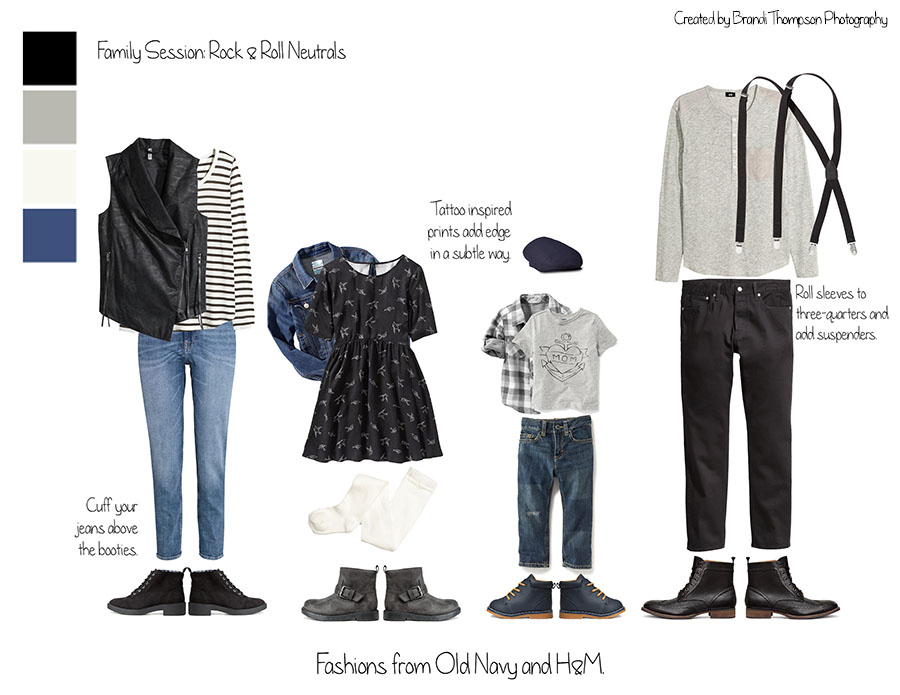 Happy Friday all. Be sure you've liked my Facebook Page because I've got lots of new sessions coming up soon.