REMINDER: France, France, France!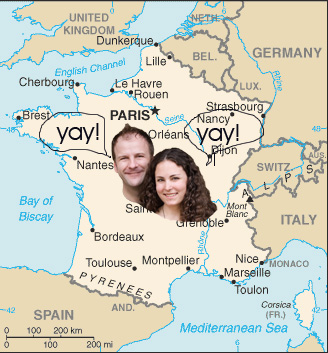 This is just a post to remind you that Brian and I are headed off to a fabulous two weeks in France.
A few notes:
We do anticipate having internet on our trip, so I will try and get on to check email on occasion, but please expect delays.
If you want to see the latest updates on the trip, be sure to follow me on twitter!
Many thanks to my Dad, who is staying at our house while we're gone to keep our giant dog and three cats company.. they appreciate it and so do we!
I will try and post some occasional photos from France on the blog, so be sure to come back and check it out.