New Portrait Site!
I am excited to announce that I have finally built a site just for portrait photography!
Here's a screen shot: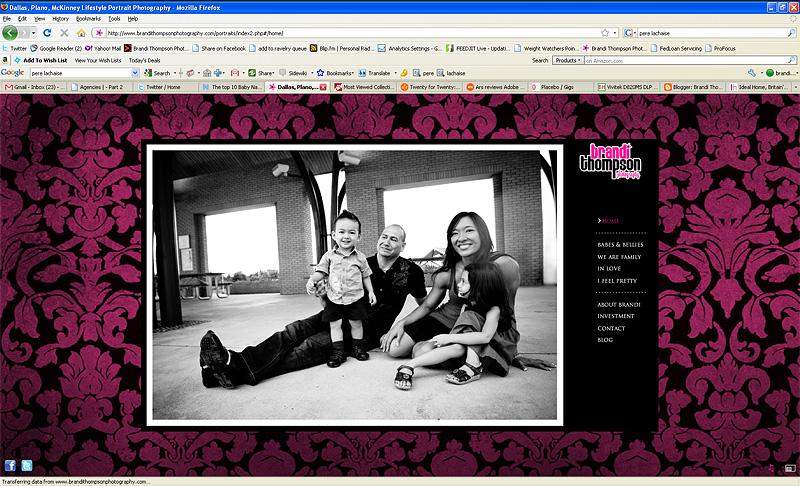 You can check it out for yourself by heading to the main page at https://www.brandithompsonphotography.com and clicking on the portrait link!
Another note.. do you ever feel that sharing what's open on your browser is a bit like sharing the inside of yourself? You can see what I've been doing lately, or the things I do all the time… Here's what's open.. Gmail, info on stock photo sites, Twitter, the top 10 baby name sites, my website, DIY network homepage, vegetarian recipes, reviews on Lightroom 3, Placebo's website, a suggested projector, Blogger and another home remodeling website. Whew!
Tonight we will be heading down to Austin to photograph Delaney and Philip's morning wedding. Sneak peeks will be coming soon!