Family Maternity What to Wear – Plano Maternity Photographer
This month I went with a family based maternity session in an updated version of the classic blue and white color palette. Blue and white has been a long time standard for family photos, but this moves past the matchy-matchy while still being very cohesive. These looks would be great in downtown Dallas in the Arts District. This look would also be perfect for a family with twin boys. And, as a bonus, all the looks this month are from H&M so it's one stop shopping if you love this set. Here are your links:
Dad: Button Down Shirt | Tee Shirt | Pants | Shoes
Baby Boy: Onesie | Pants | Shoes
Toddler Boy: Shirt & Short Set | Shoes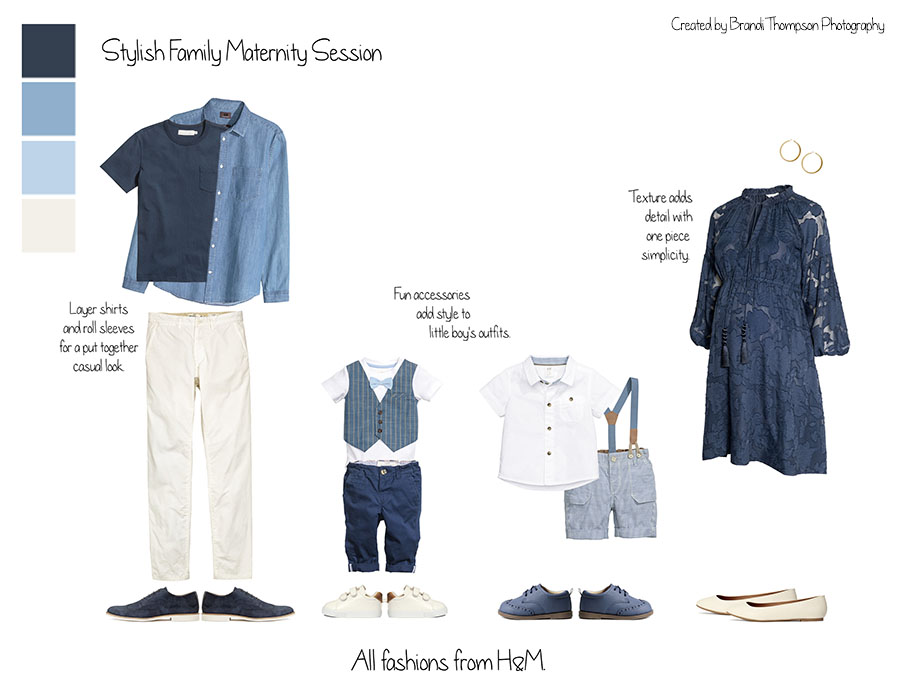 Thanks for stopping by and have a great weekend. If you're interested in learning more about maternity sessions in the Plano or Frisco area, be sure to drop me a line!