Cozy Winter Maternity Session – What to Wear – Plano Maternity Photographer
Did you know I've been doing these What to Wear boards since January of 2012? Wow, we've been going quite a while now 🙂 I hope you continue to find them useful and inspiring for your session planning! Today I've got another board for those mama (and daddy) to be's. It's a comfy and cozy winter themed maternity session. For someone who was born and raised in Texas, I sure love my sweaters (and sweater dresses). And I know what it's like when you're pregnant, you definitely want to be comfortable, but you still want to look great. Winter accessories can also add extra visual interest while helping keep you warm. I love these subdued hues for winter as well.
Ready to shop? Here are your links:
Subdued Colors:
Mama: Sweater | Jeans | Scarf | Boots
Daddy: Sweater | Pants | Shoes
Neutrals:
Daddy: Sweater | Jeans | Boots
Mama: Dress | Leggings | Boots | Bracelets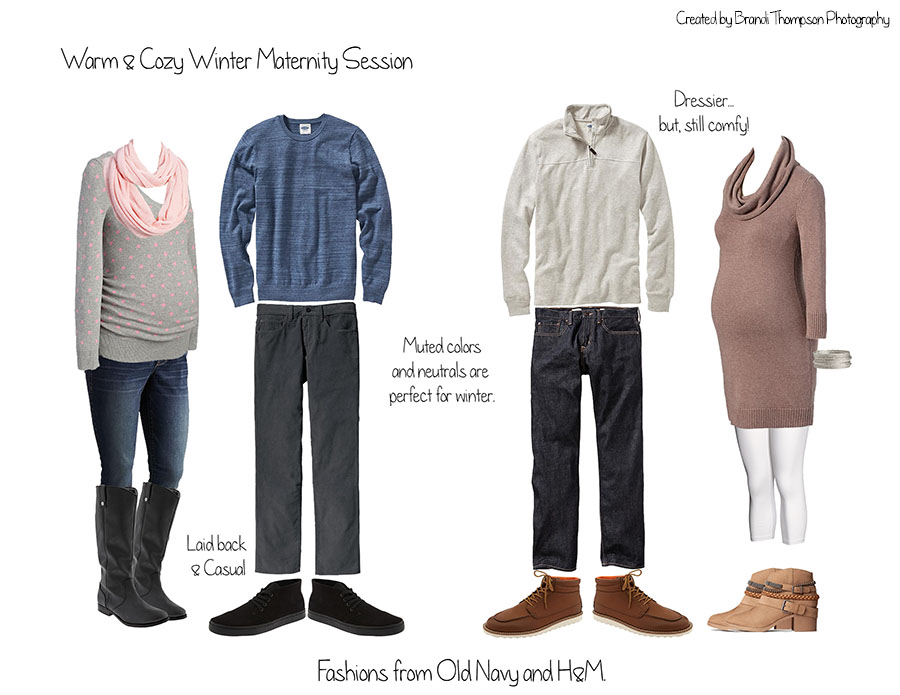 Thanks for stopping by and I'll have a fresh new What to Wear inspiration board up for you next month.