Bold Winter What to Wear – Plano Family Photographer
Oops, I meant to put this board together in early to mid November and I just ran out of time. I was too busy doing more critical stuff. But, I finally got it finished and here it is; the last What to Wear board of 2014! I can't believe I've been making these boards for three years now. I hope you've enjoyed them and found them to be inspirational. Today's board is one of my personal favorite color combos and it's one I did for my own family in the past. It's pretty bold with a bit of an edge to it. The cozy sweaters keep it just a little bit soft and definitely winter appropriate!
As a bonus, a lot of this stuff is on sale so if you love something – snag it up!
Big Sister: Sweater | Red Pants | Boots | Headband
Mom: Dress | Scarf | Tights | Boots
Little Sister: Plaid Dress | Sweater | Tights | Boots | Hat
Dad: Shirt | Sweater | Pants | Shoes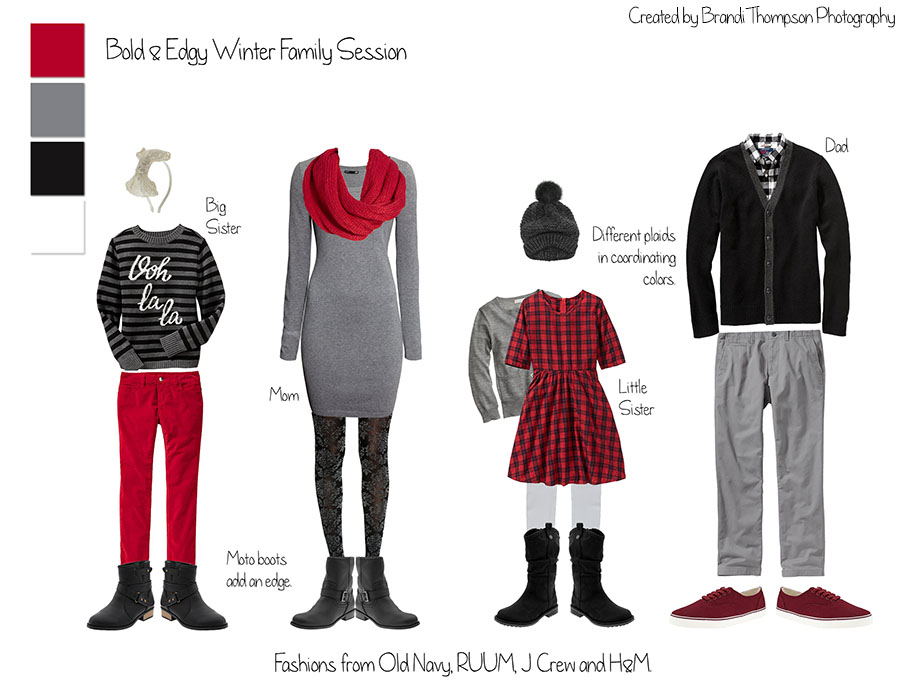 Thanks for stopping by and I'll have a fresh new What to Wear board in 2015!