Baby Thompson is a…
On Monday we had the much anticipated ultrasound. The one where we got to find out the gender! Anytime anybody would ask.. "Are you going to find out what you're having?" they got a resounding YES!
So, what are we having?
We're having a girl!!
And here's an updated sonogram of our little girl, at 19 weeks!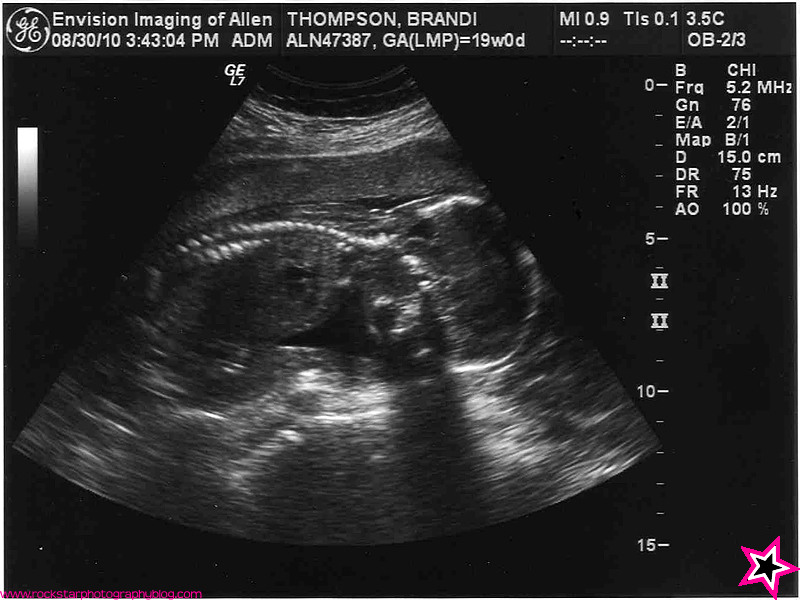 I hope you all have a fabulous holiday weekend! Be sure to come back next week to see sneak peeks of all the fabulous stuff I have going on this weekend.