Tiffany, Jesus, Kiana and Kiran – Rockstar family lifestyle session in Frisco!
I had so much fun shooting this gorgeous family last week! We were a little worried about the weather – and we did get sprinkled on a little bit – but it all worked out in the end. Kiana and Kiran are two of the cutest little kids I've ever seen, and they were in such great moods. You can just see the love this family has for one another.
Check 'em out!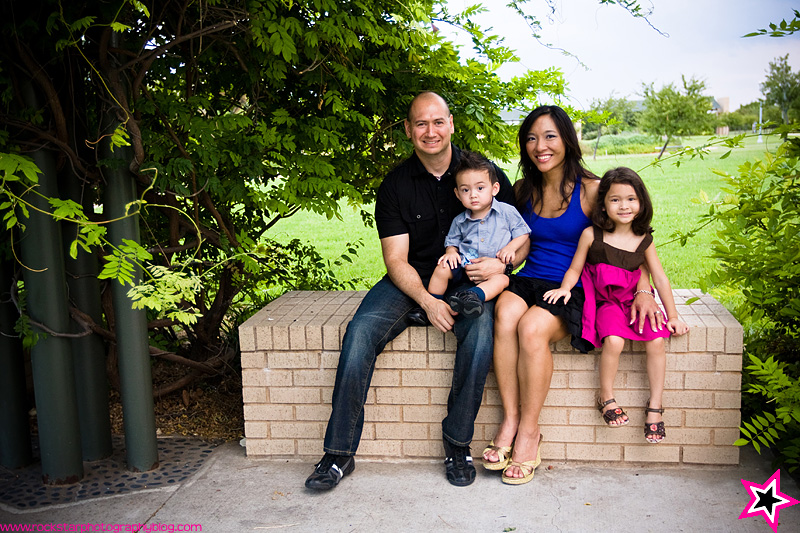 Okay – most people don't get shots this perfect in the first five seconds, hello!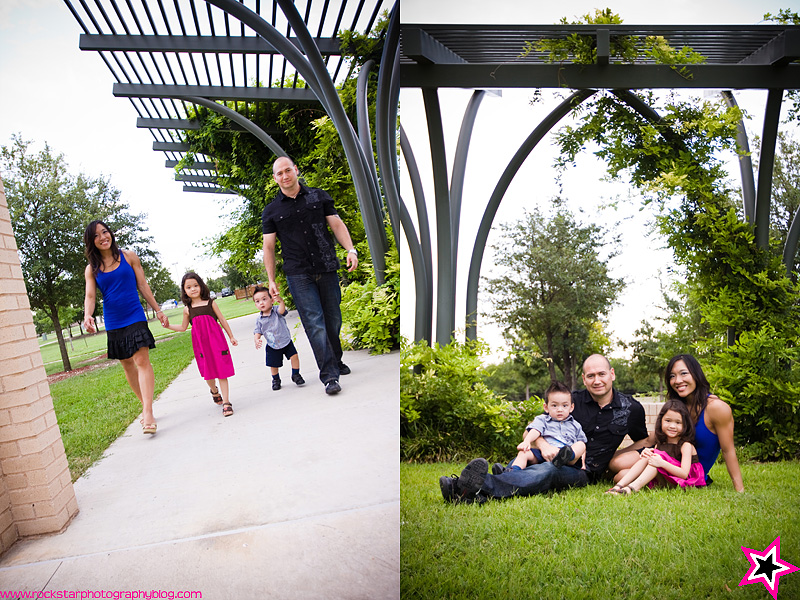 Check out the cool architecture!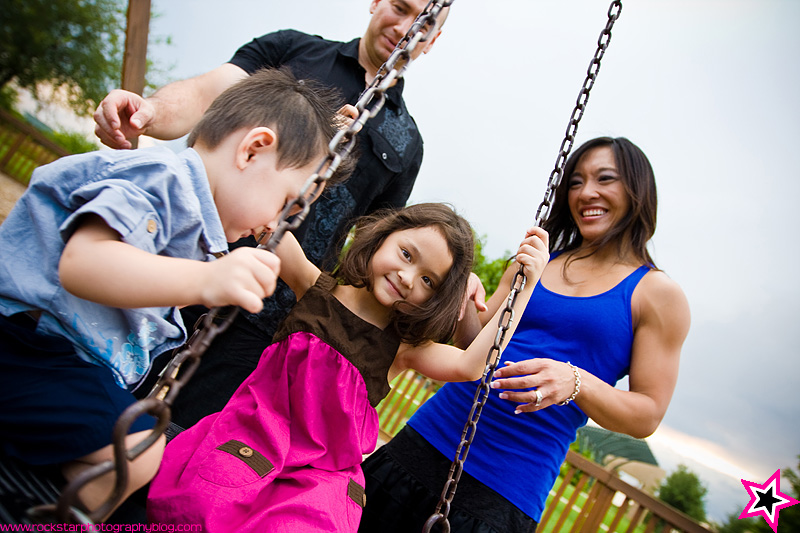 I am always a fan of play shots – this tire swing was so much fun.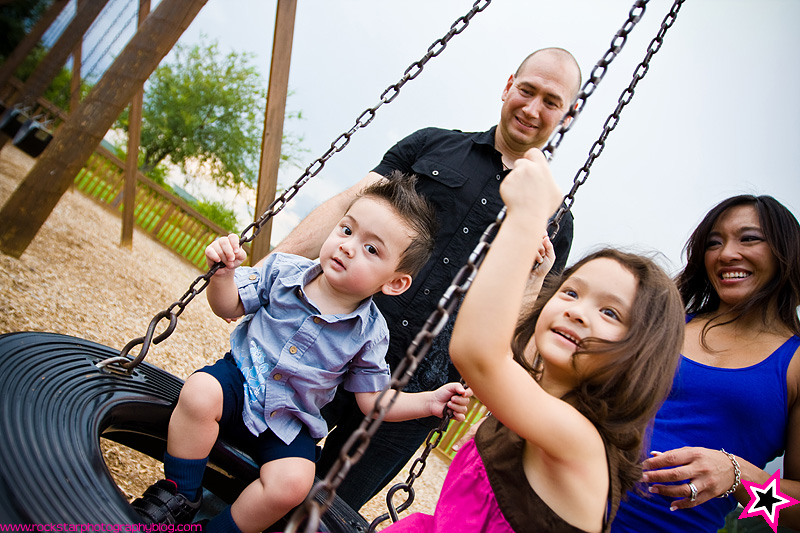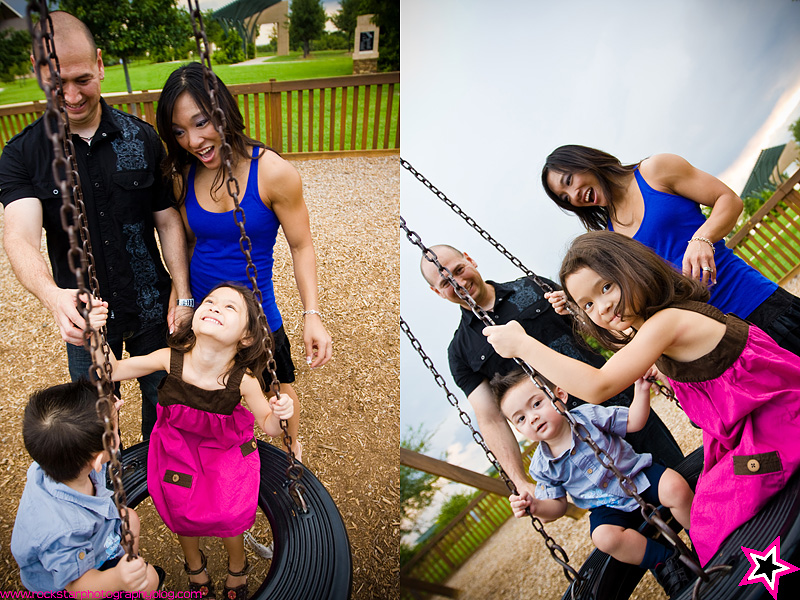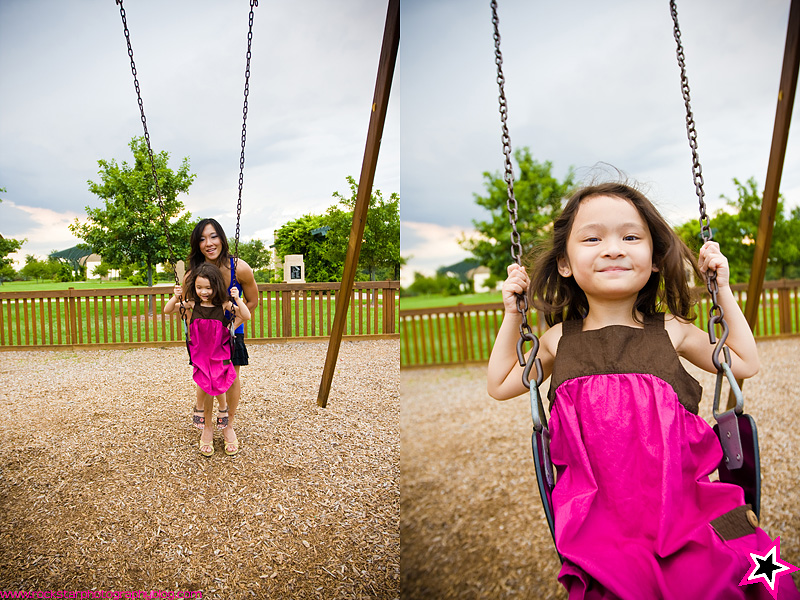 We played with the regular swings too. Check out the cool cloudy skies in the background!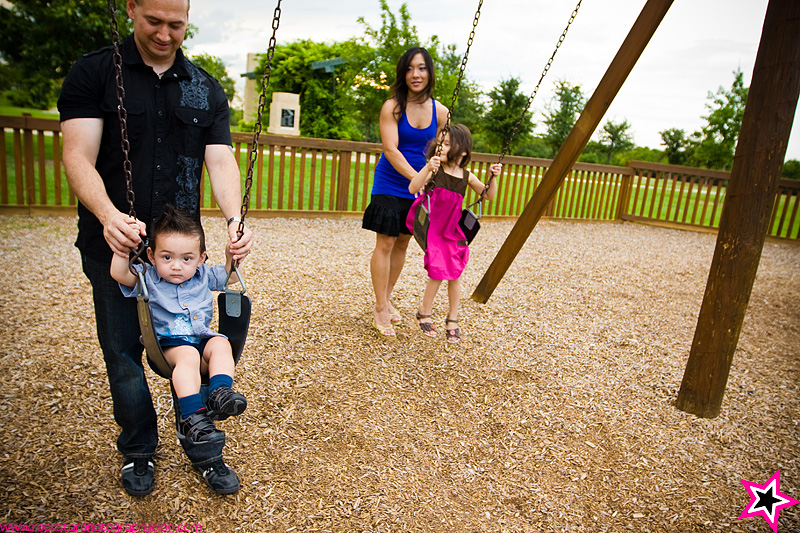 Look at that face. It kills me – in the good way.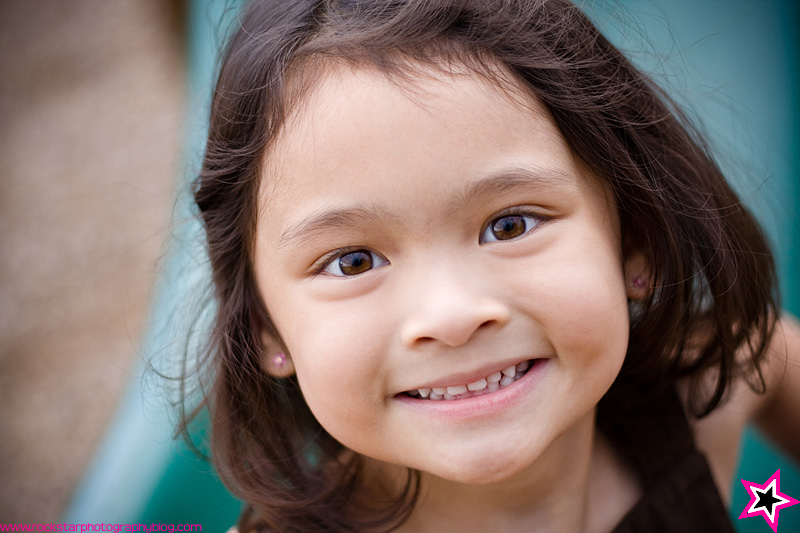 Of course this face is great too! So cute.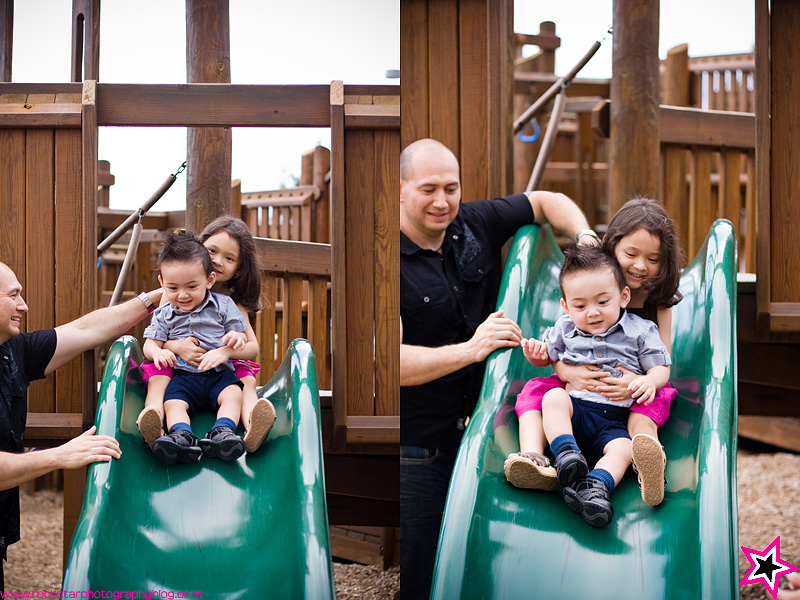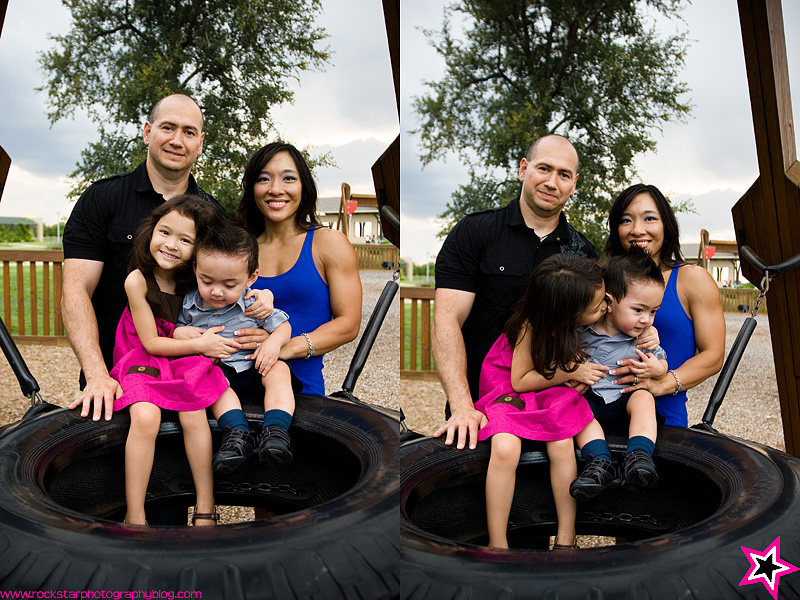 What I love is that Kiana kissed her little brother of her own free will, nobody told her too. What a sweetie.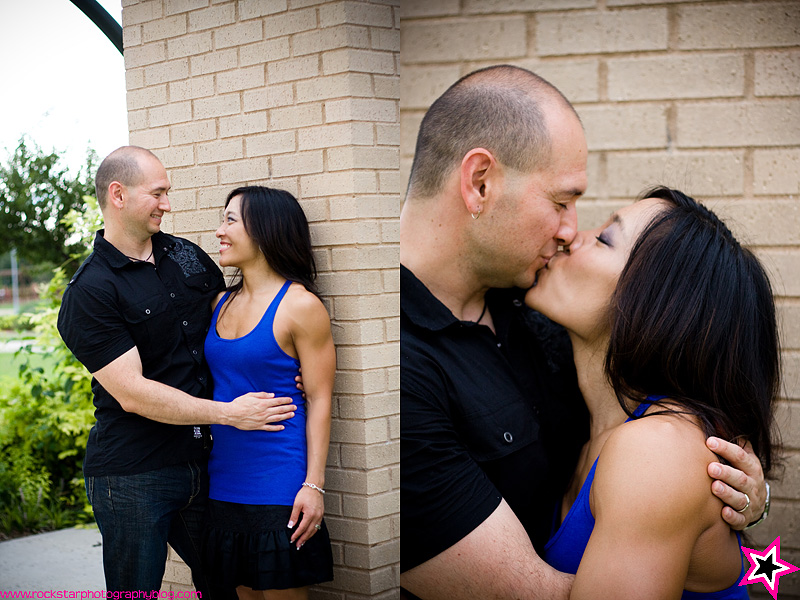 It was actually raining on us a little here, so we left the kids in Sara's trusty hands under cover and we ran off to shoot some pictures of Tiffany and Jesus on their own.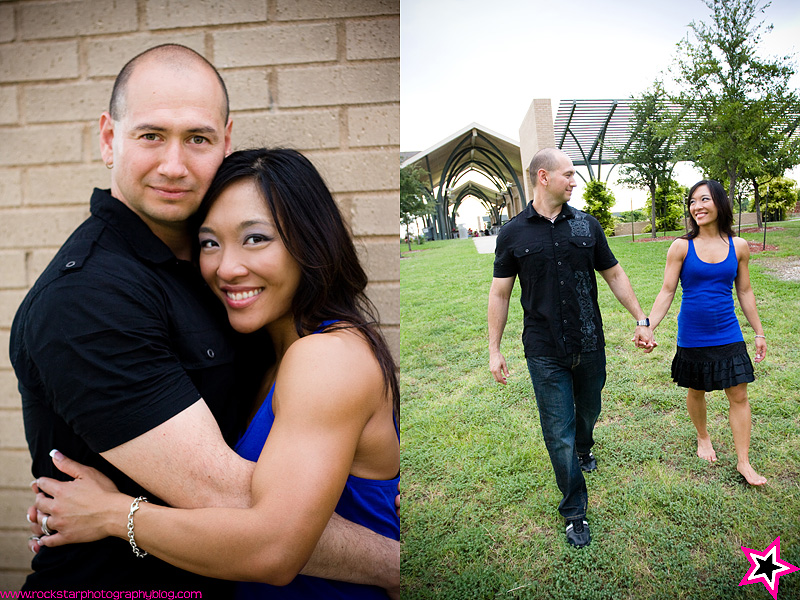 No wonder their kiddos are so cute!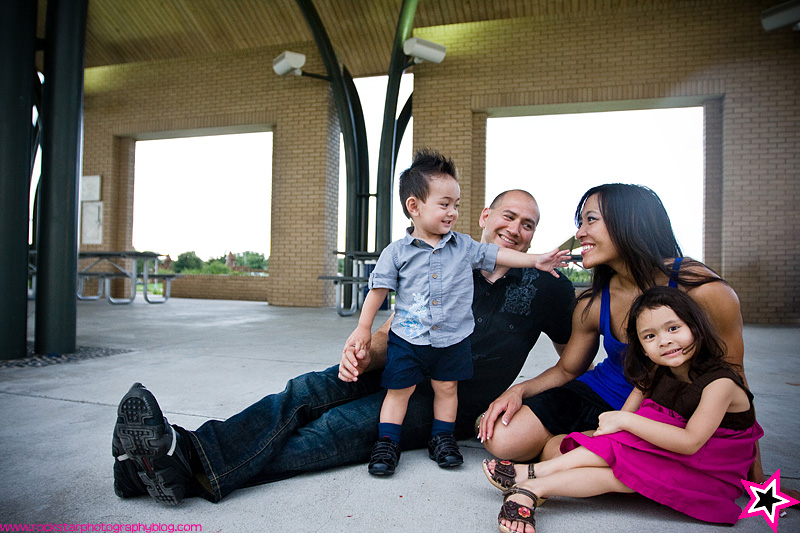 Even though these next few shots are fairly similar, I had to post them because they are just so cute.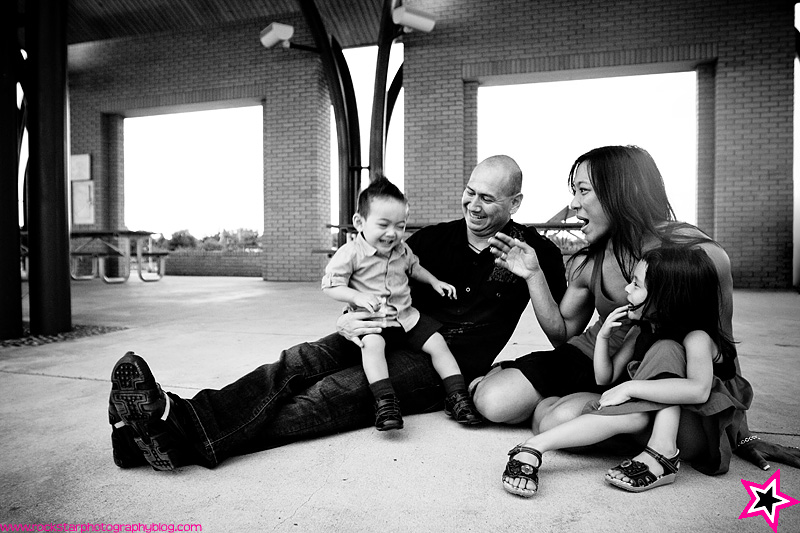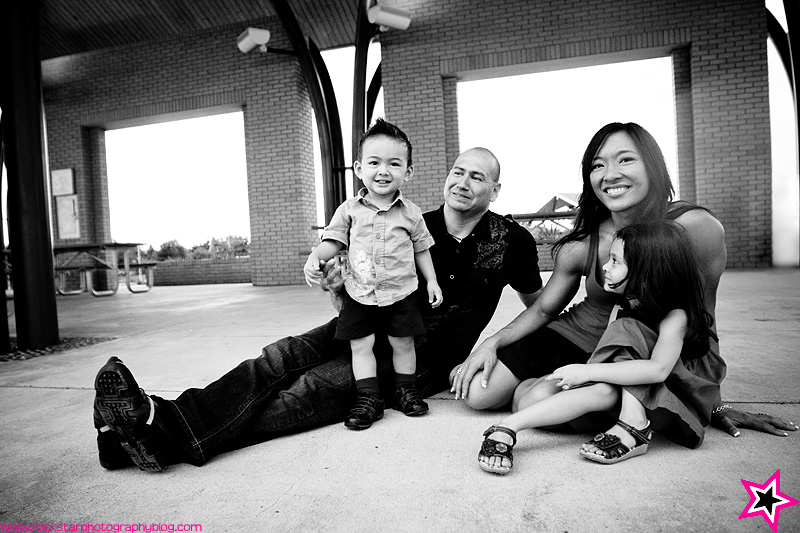 Love this!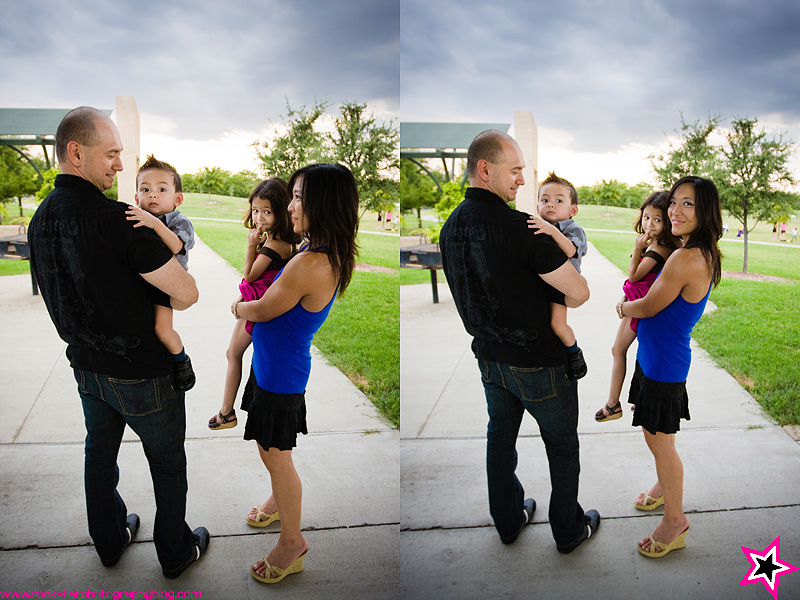 Stormy skies with the sun breaking through under them.. Pretty wild.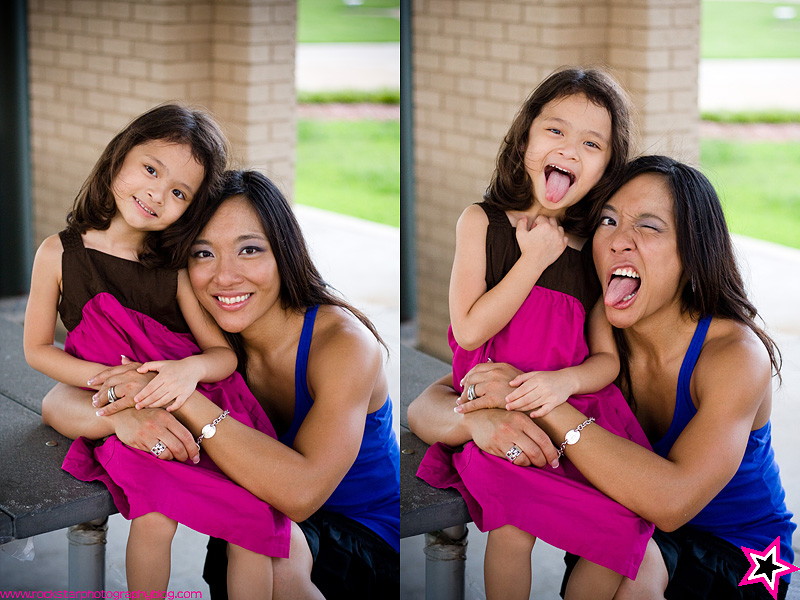 I love these too.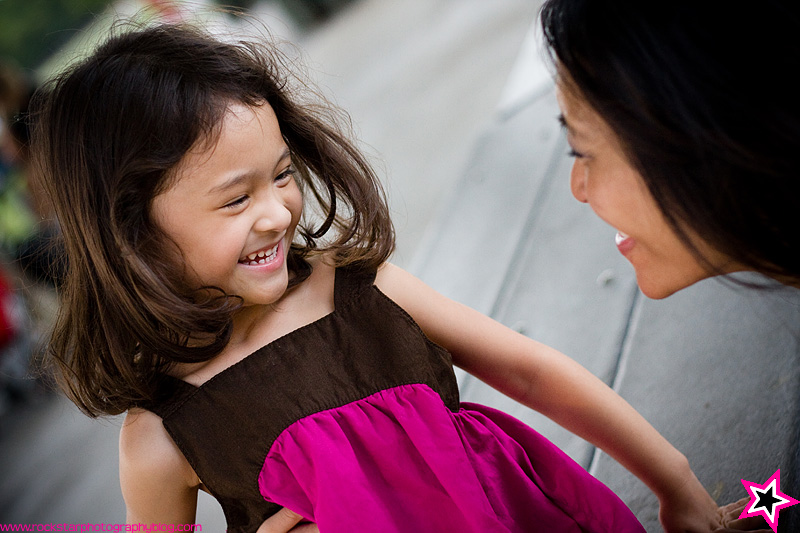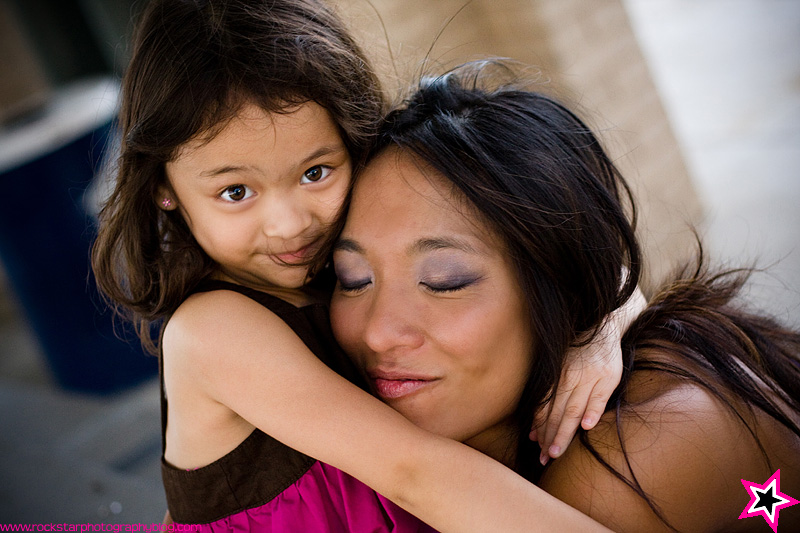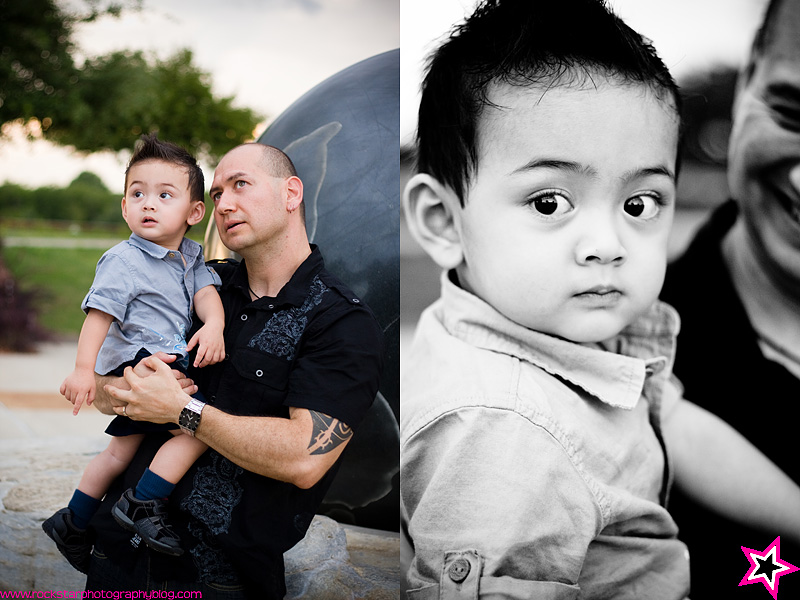 Kiran looks wise beyond his one year with those intense eyes.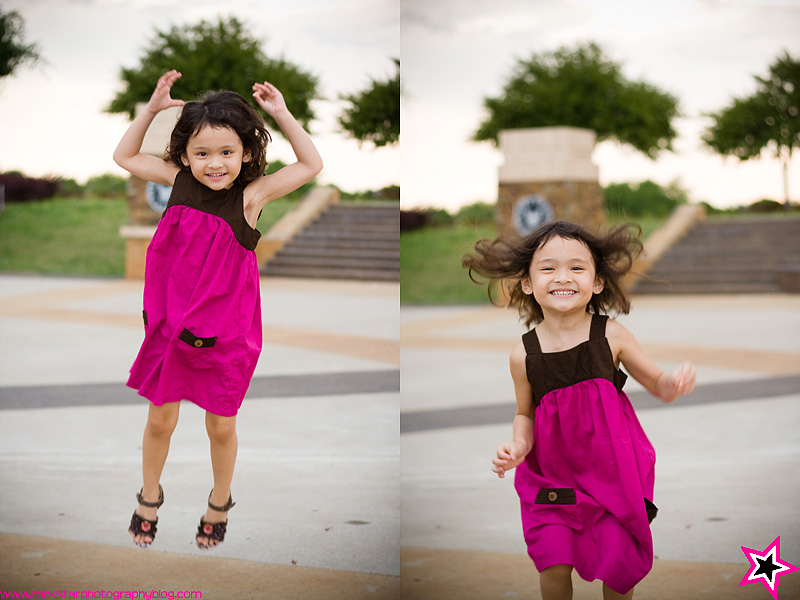 "Boingy, boingy, boingy!"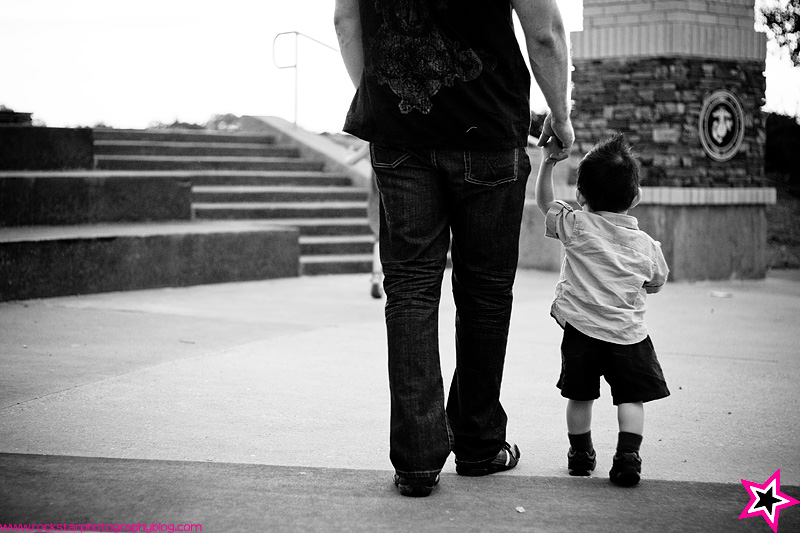 Tiffany, Jesus, Kiana and Kiran – thanks for spending the evening with me, you guys were great!