The benefits of being lazy.
After all the running I've been doing, it felt good to come to a standstill. Saturday evening, after Catherine and Travis's awesome wedding, I headed over to the in-laws house to hang out with the family. We sat in the hot tub, had pizza and beer, and played poker. Sunday, I declared an officially lazy day. I slept in, fiddled around a bit, went out to eat with the family, hung out, got in the hot tub again, ate more food, drank a little more, and "played some more poker. After moving 100 miles an hour, it feels alien to stop and let all the sensations return to your mind and body. It feels alien; in that totally awesome, "dear God, did I need this" kind of way.
I didn't take more than a couple of pictures. We weren't really doing anything all that interesting to take pictures of. Just enjoying our time together; which is sometimes hard to do when I'm busy fiddling with the camera. I did take a couple of pictures of the kids playing in the pool though.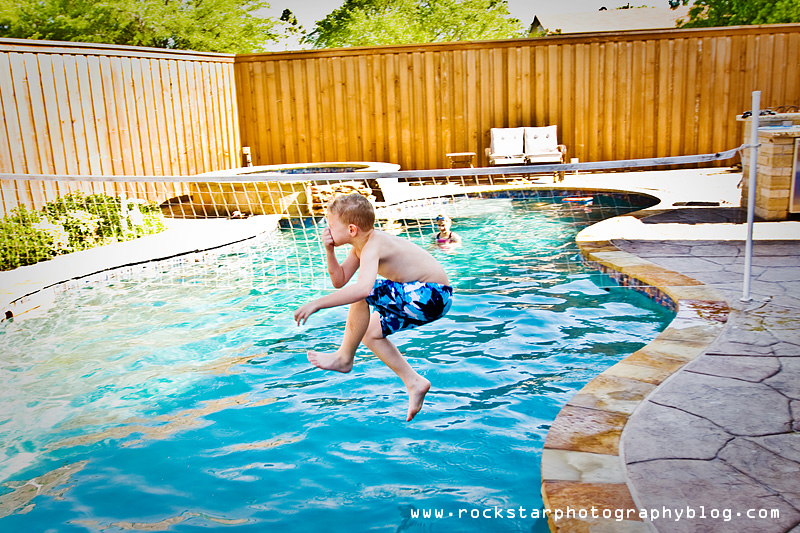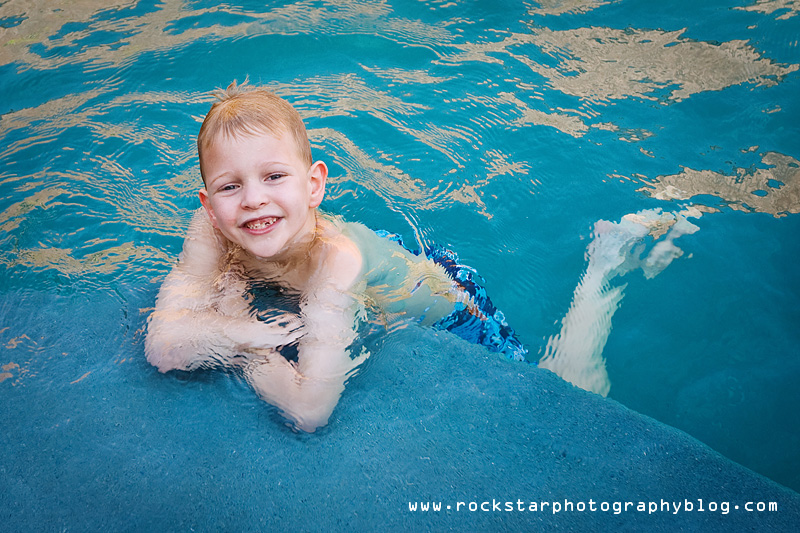 Don't forget to stop and breathe. Life will be there when you get back.