Thanks to Captured Moments by Crystal (Seattle Photographer)!!
Since my brother Robert and his wife live in the Tacoma area, I was not able to do maternity pictures for them. I really wanted them to HAVE them, so I did some checking and got them hooked up with a great Seattle area photographer, Crystal. She has posted some sneak peeks on her blog today and they're AWESOME. I almost started crying, I was that happy. I'm not ashamed to admit it either!
Here's one of the pics: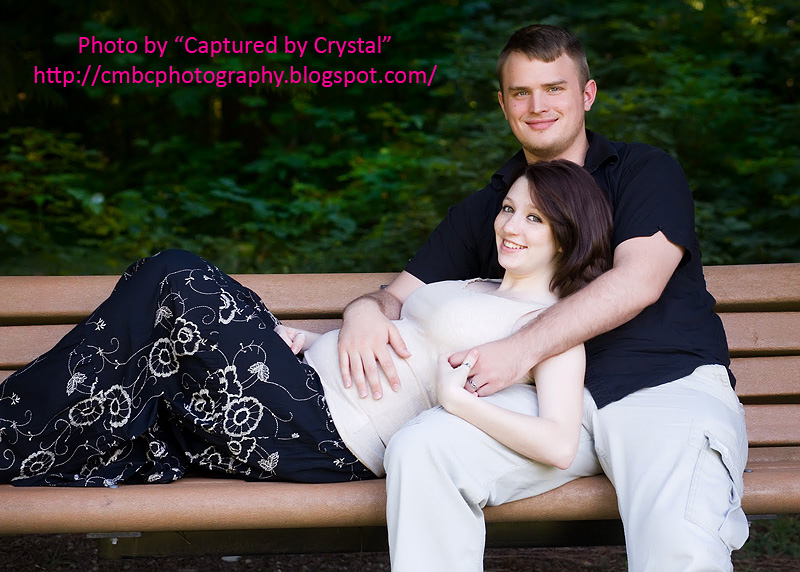 Super cute!
Be sure to pop over to Crystal's blog at http://cmbcphotography.blogspot.com/ and check out the rest. Please leave her some love as well, because she deserves it! If you are in the Seattle area and need pictures, you should give her a call!