Stop and smell ye olde flowers..
Thursday, a friend and I went running around White Rock Lake, and Dante got to go along for the ride. He was very happy.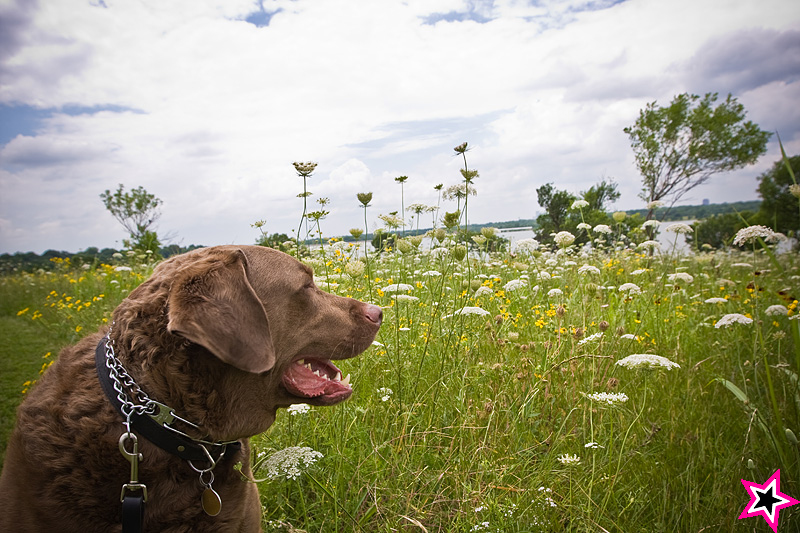 Dante enjoys the wildflowers and the view of the lake.

Today Brian and I are off to Scarborough Faire! We generally try and go once a year, just for the fun of it. I am not ashamed to admit I do ususally dress up. I have grown up doing theatre, and was originally planning on majoring in it in college. You can't take it out of me, and I am pretty sure I'll love costumes until the day I die!
Hopefully we won't get rained on, and I'll show some pictures from our day later!