Rockstars take Washington – Part One
We didn't waste any time when we got to D.C. We got into the hotel, unloaded the unnecessary stuff, and headed out. We got into a cab with a slightly alarming cab driver (who was on his cell phone while he was driving!) and made it to the National Mall. It was rather nasty outside, and not good picture taking weather at all. Brian is a huge astronomy lover so he was incredibly excited to see the Air and Space museum, so that's where we went first.
There were lots of planes and various space objects in the museum. Lots of cool stuff. There were also about 50 million people. I took a few pictures, but for the most part we just checked out the sights.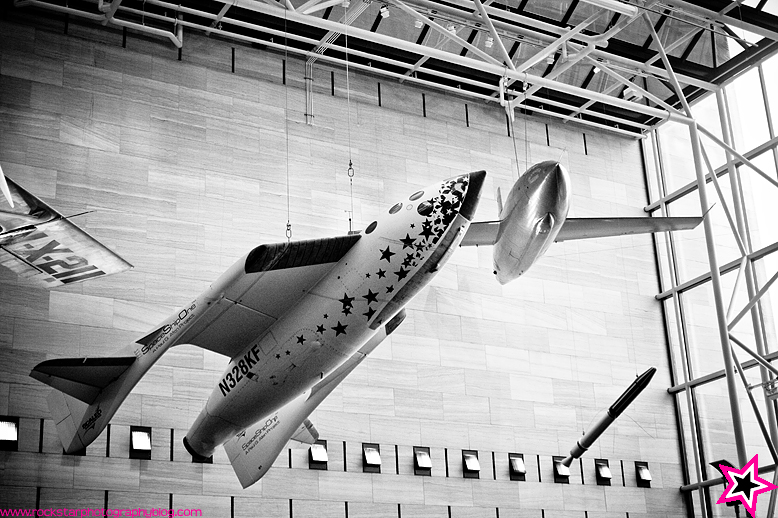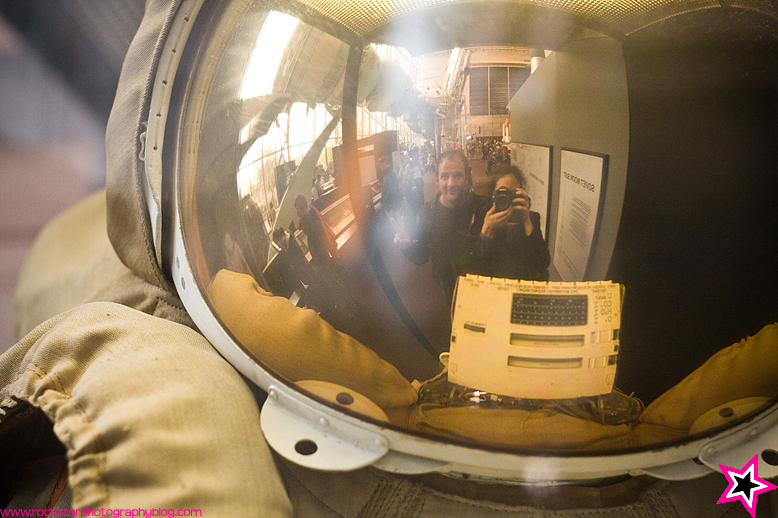 Brian and I in an astronauts helmet!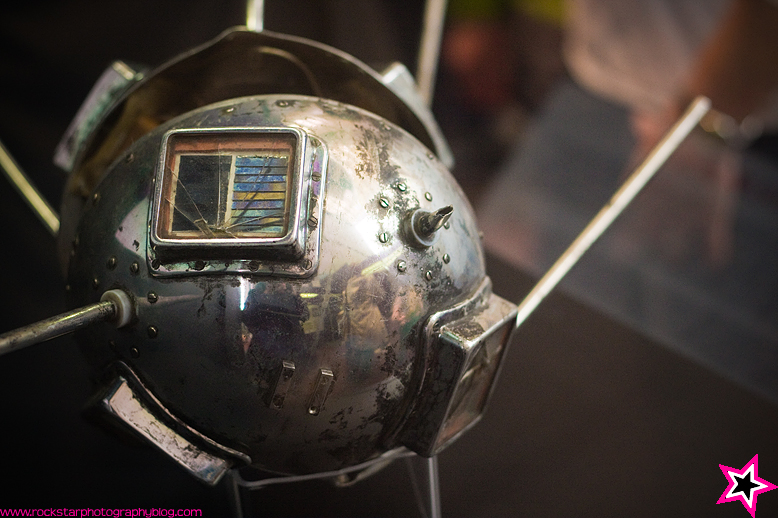 Not sure what this thing was, but I thought it was cool.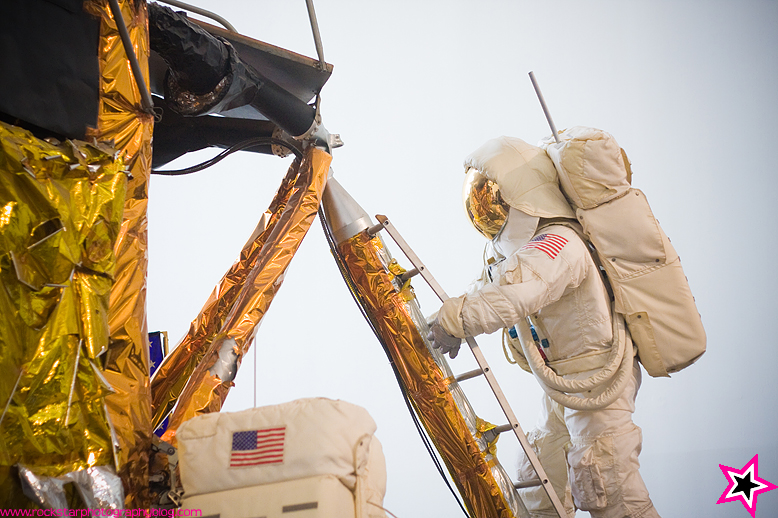 I like how they had suits set up as if there were really astronauts hanging out.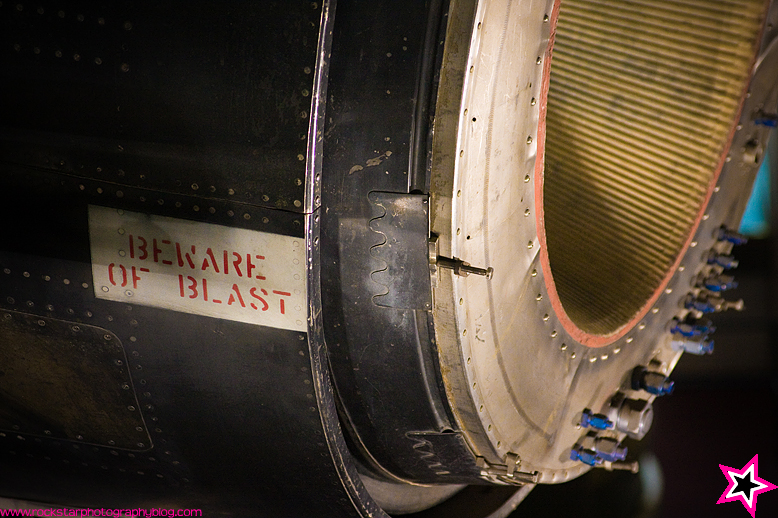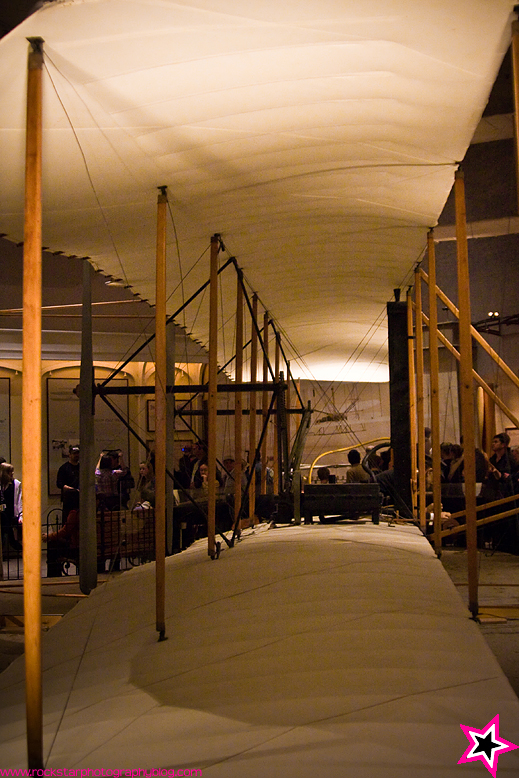 A shot through the wings of the real Wright flyer. The material has been replaced (once in the 20's supervised by Orville, and once in the 80's by the museum) but the frame is all original. This was probably the thing I liked the most in the whole place, but it was like being in a can of sardines in that room!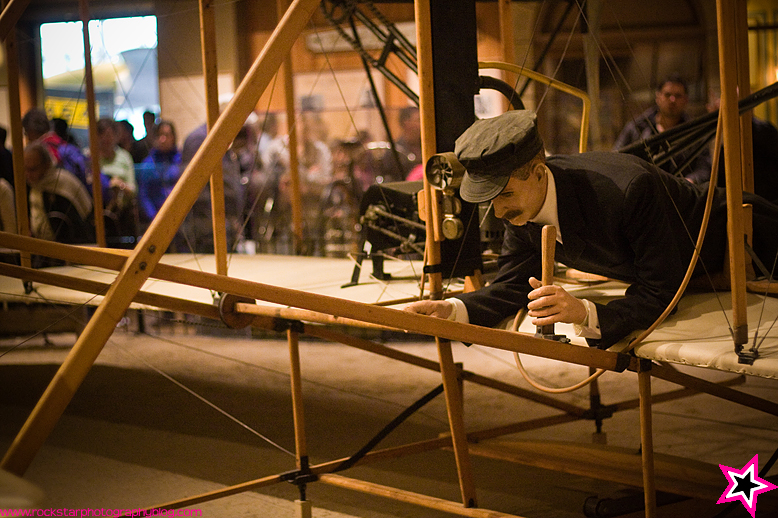 A plastic Wright brother.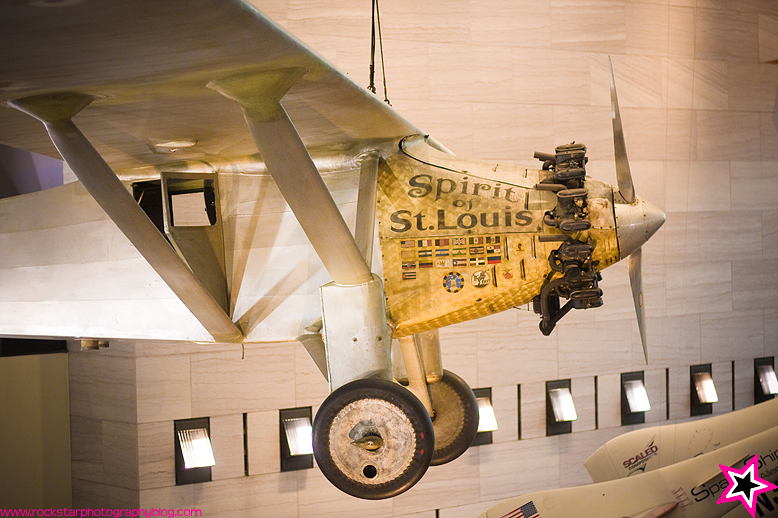 Charles Lindbergh's famous plane.

Then we left the Air and Space museum and we decided we would go to the Smithsonian's American History museum because I had read they had a costume division. Well, apparently they do not keep their extensive collection of historical garments on display all the time (sad!) so it was kind of a waste. There were just a bunch of lines to stand in within the museum and so we just decided to leave. However, on our way out.. We saw something that excited our inner geeks!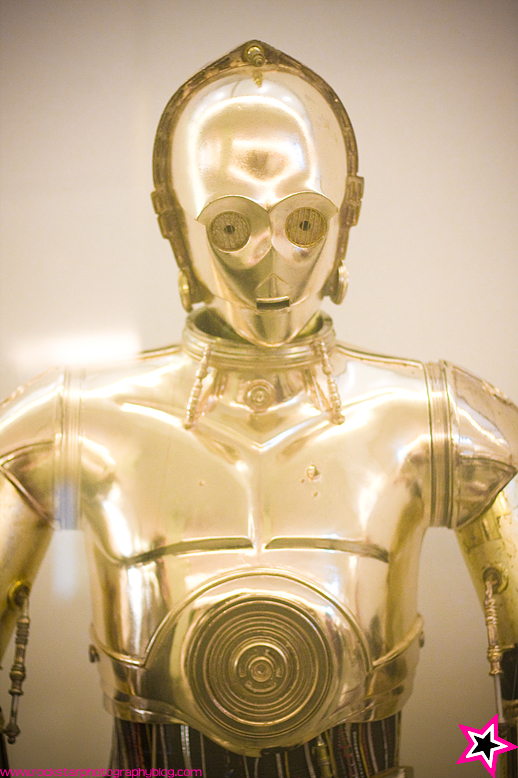 C3PO! We actually even took our picture with him as well, because that's how cool we are.
After we left the museum, we decided to head over to the White House. The rain had pretty much let up at this point, through it was still very overcast and chilly. As we were walking around the White House fence, a fluffy gray squirrel approached us from behind the fence. Now, for some reason I have a strange fascination with squirrels. I think they're one of the top five cutest animals on the planet. This particular squirrel was extra cute, and the fact he is the "First Squirrel" (okay, one of them) made it even better. He was super outgoing and came right up to me at the fence.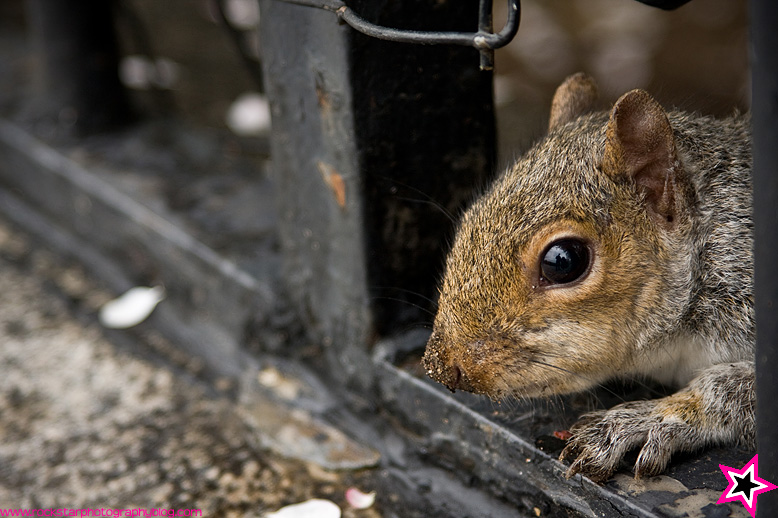 Here he is. I shall call him Bob.

We could tell that Bob was often fed by people, because he obviously expected us to feed him. Here is where I feel slightly guilty. All we had on us were some Doritos, so we fed Bob a Dorito. Now, I think this is probably not the healthiest thing for a squirrel to eat. But, no doubt he's eaten worse. He probably has a stomach of steel at this point.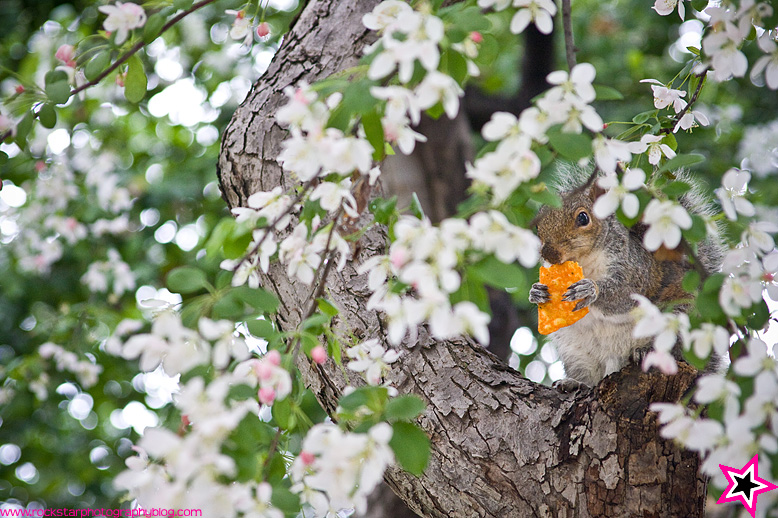 Here's Bob in a cherry blossom tree eating a Dorito. This is my favorite picture from the entire trip! I think I may get a huge print to hang over my desk. 🙂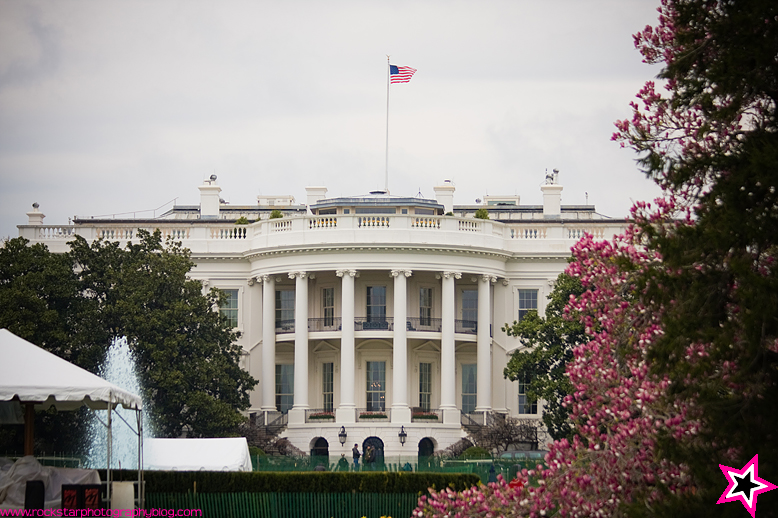 Here's the white house! It had all sorts of stuff on the lawn because of the Easter egg hunt that happened the next day.

After seeing where the Obama's live, we headed on to see the other monuments. We checked out the World War II monument which has this really cool fountain set up in the middle and it has all the states and territories listed on columns around it. There was also some amazing wall art around it.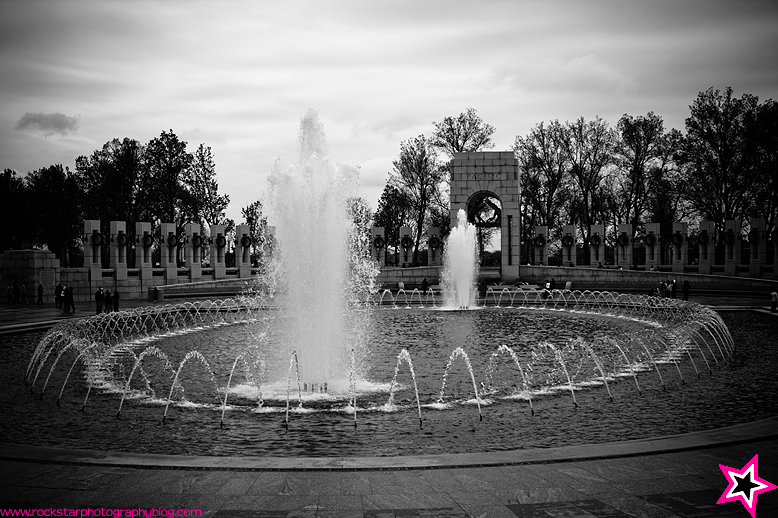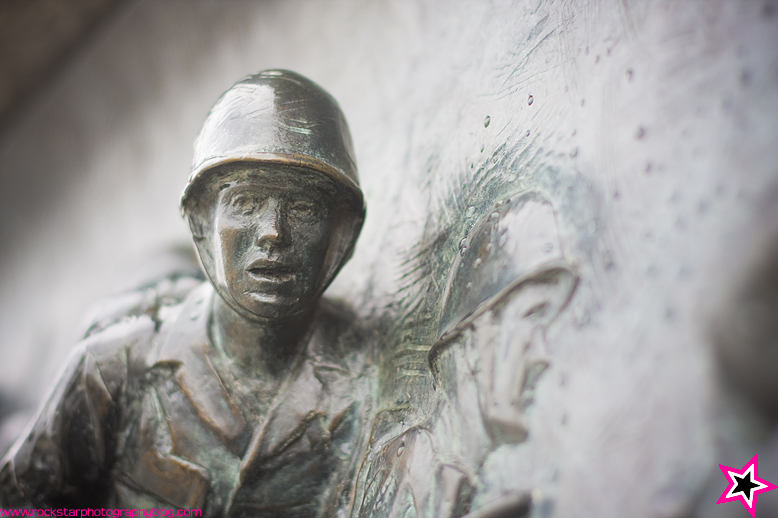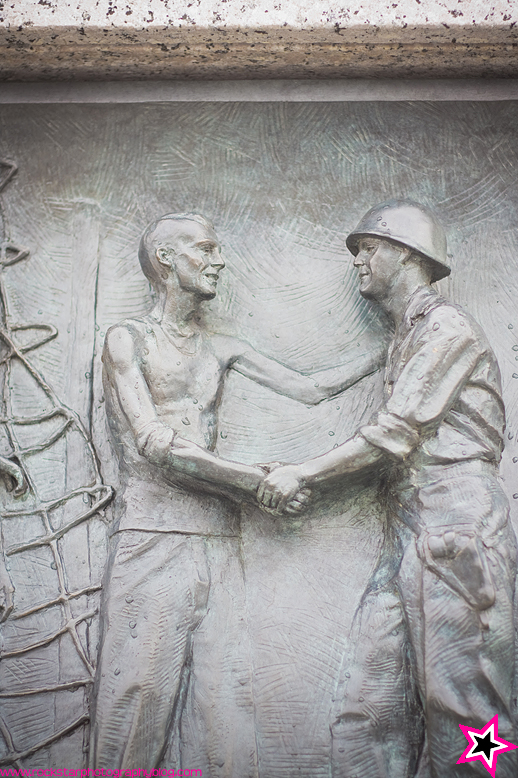 Then we got ready to head down to see the Lincoln memorial…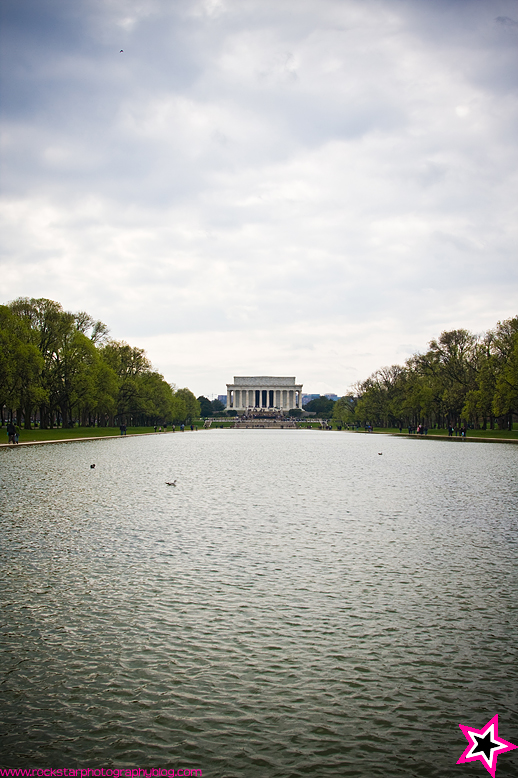 The view down the reflecting pool.. More to come later 🙂