Rockstar Roadtrip: Saint Patrick's Day (the extended version)
Okay, we're back home, but I still have more pictures to post from our time in Louisville! I honestly didn't try too hard on Saint Patty's day to do anything ah-mazing, but I had my camera with me at all times just to snap pictures of family and any possible shenanigans.
Brian and I slept in pretty late on the 17th, and for the most part didn't do much during the day. Hey, we were on vacation, after all. We went out to eat at this little Mexican place that was quite tasty and very fresh. We got to see more of Brian's family, yay!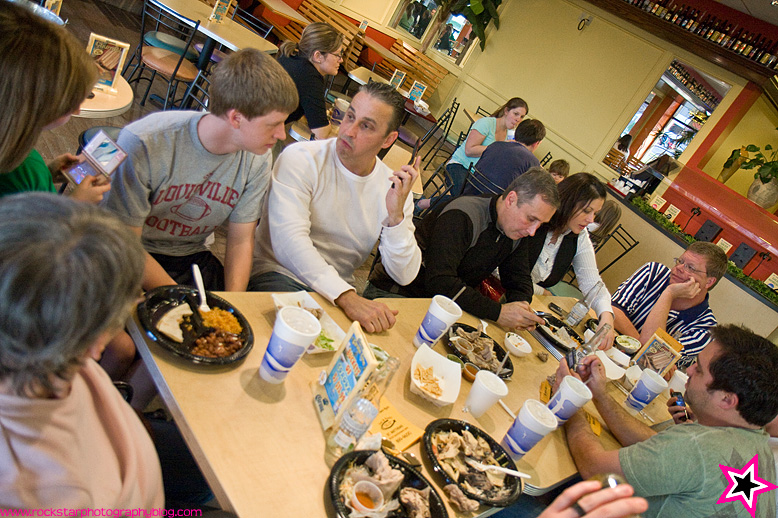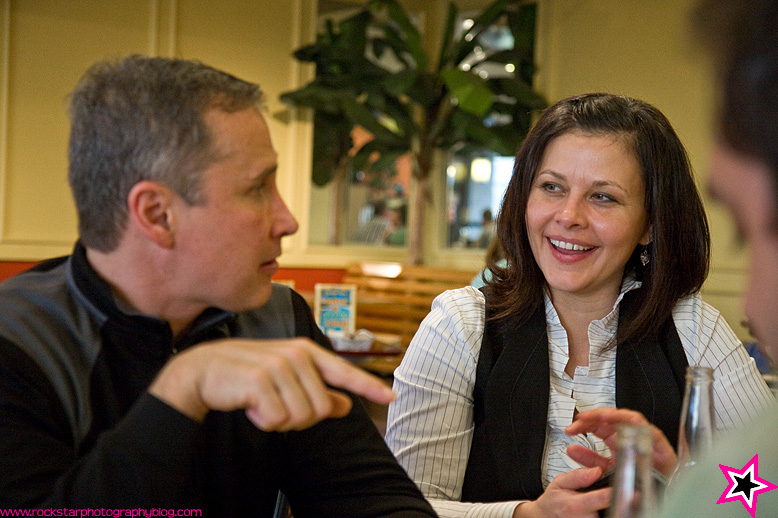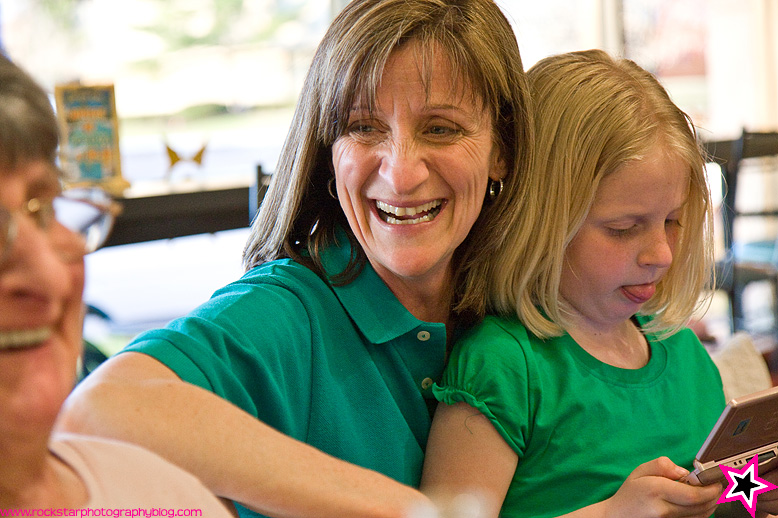 After that, a few of us went out to a bar, including three of Brian's uncles.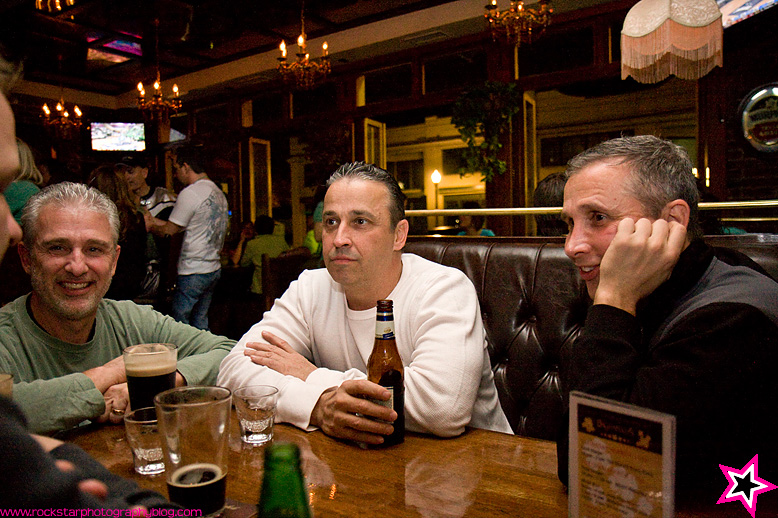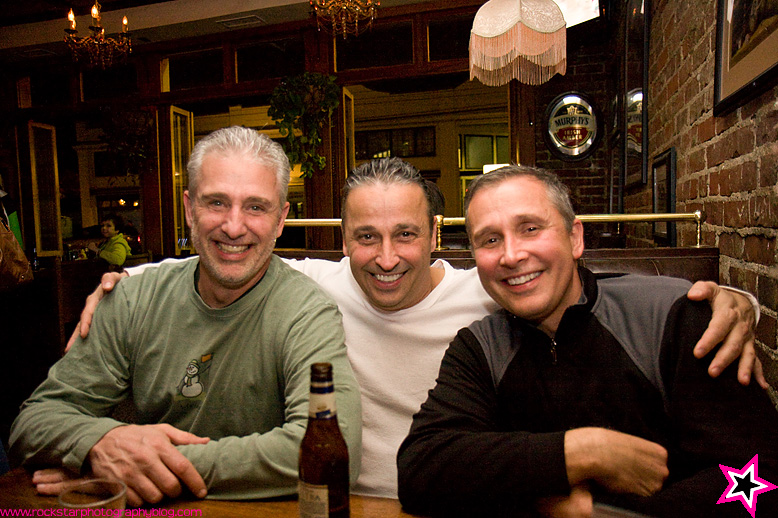 Brian's uncles Pat, Dee and Gary.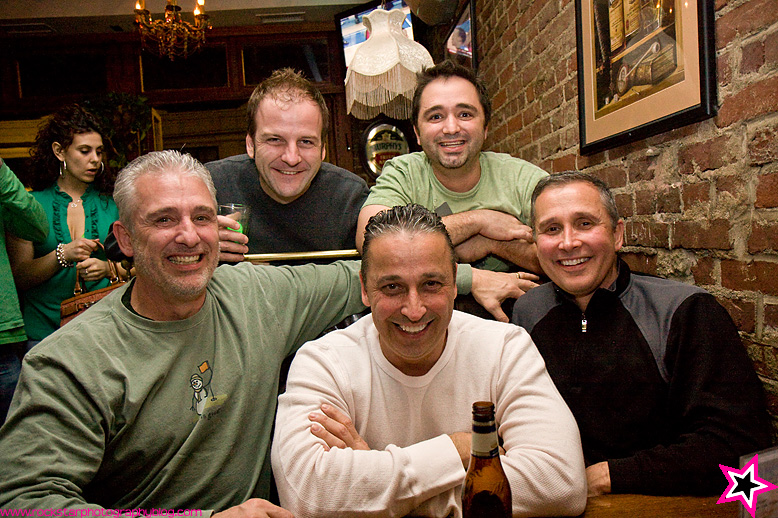 Brian, his cousin Pat (yes, that's Uncle Pat's son, one of them), and the uncles.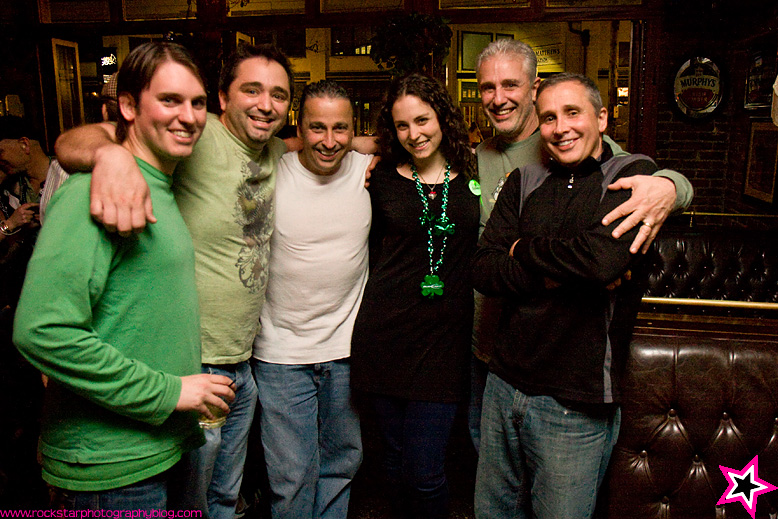 It's dark, yes. But I still love it. I'm never IN pictures. 😛 Ken (Pat's roomate), Pat, Dee, myself, Pat and Gary.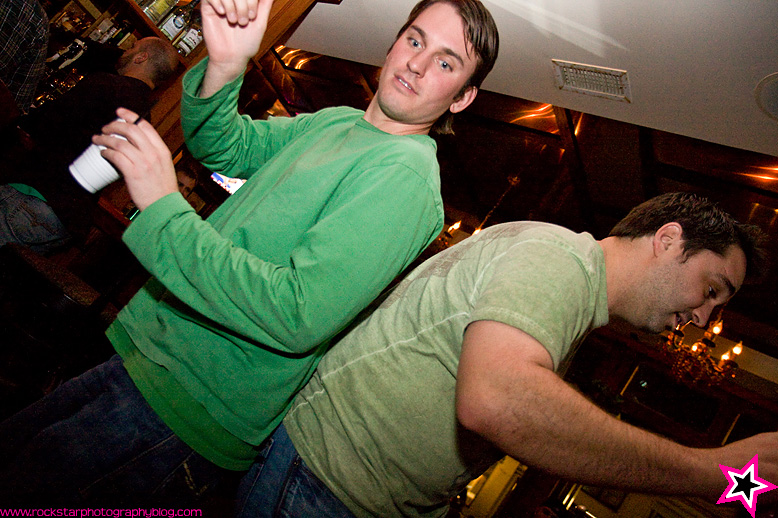 SHENANIGANS!!

As the evening progressed, Brian and I played with the camera a bit. Since I didn't happen to bring a tripod with me, these are a bit wobbly, since they're hand held.. but they're pretty fun.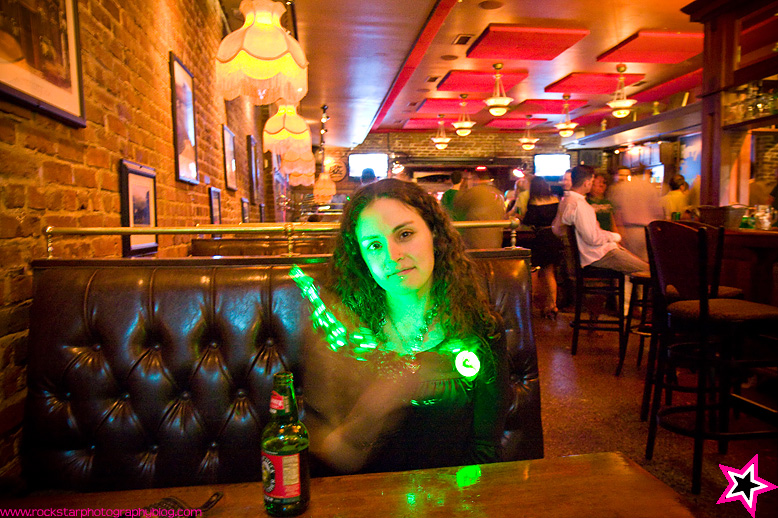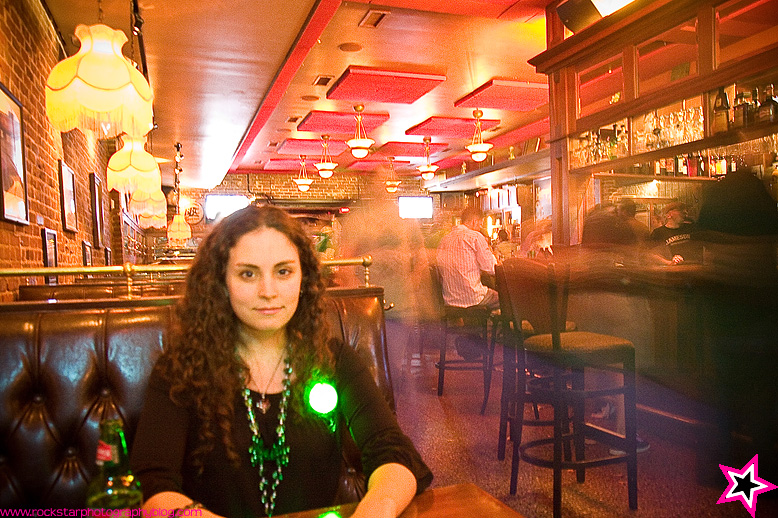 Ghosts! (You like my "I'm trying to stay very still" face?)

A couple more green dancing shots.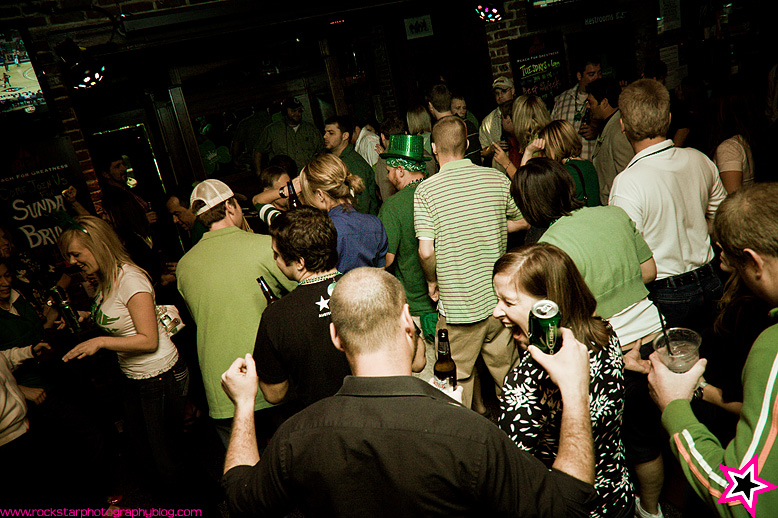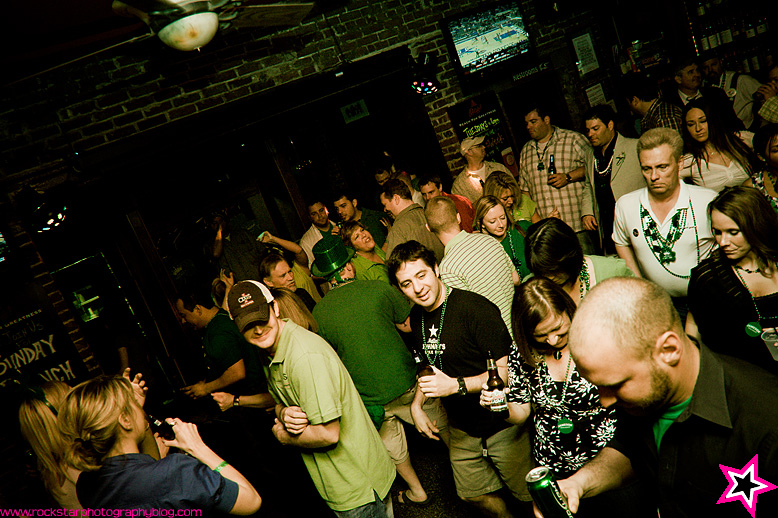 Yay!

Okay doke.. I'll have pictures from our last day up tomorrow.. stay tuned. 🙂