Rockstar Roadtrip: Jeffersonville, IN (the finale!)
On the 18th, Brian and I slept in.. again.. Then we got up and we went out to lunch with uncle Gary and Brian's cousin Andrea (sorry, no pics.. next time though!). Then we headed up over the river to see Brian's Granny (Mom's side) in Jeffersonville, IN.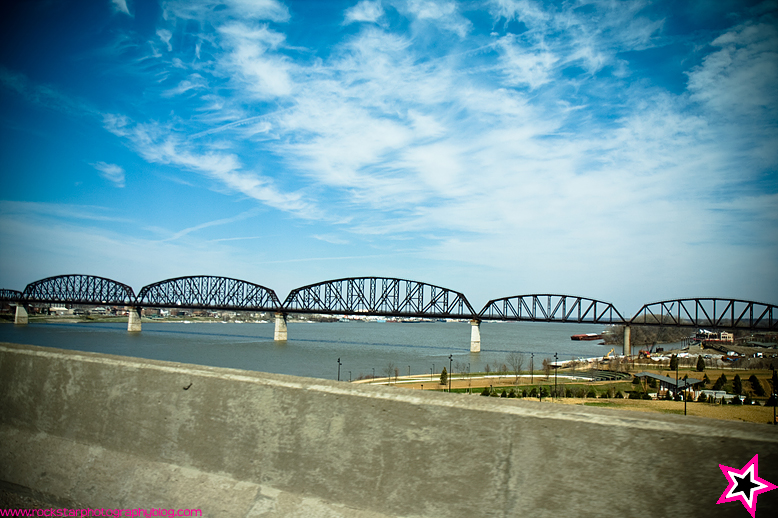 A picture of the cool old bridge.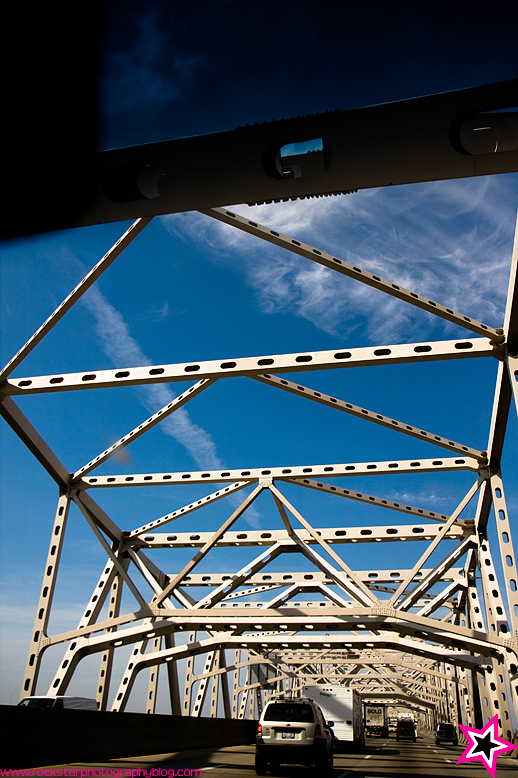 A picture of the cool NEW bridge, as we were driving on it.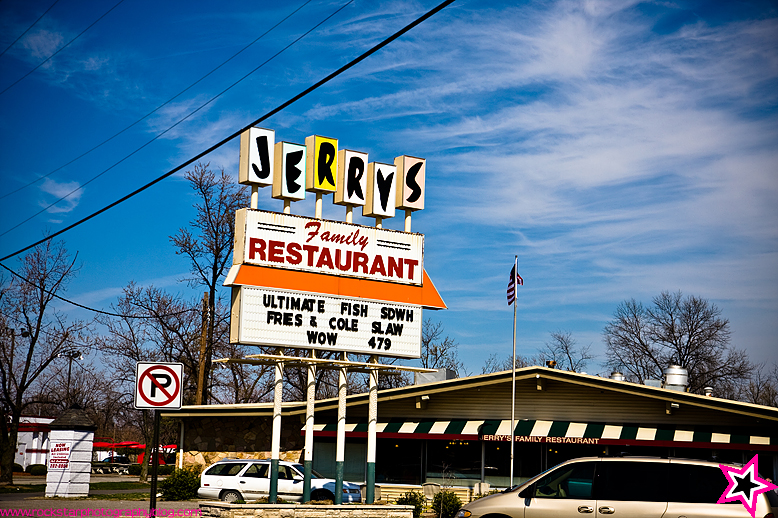 A super rad vintage-y sign and diner place.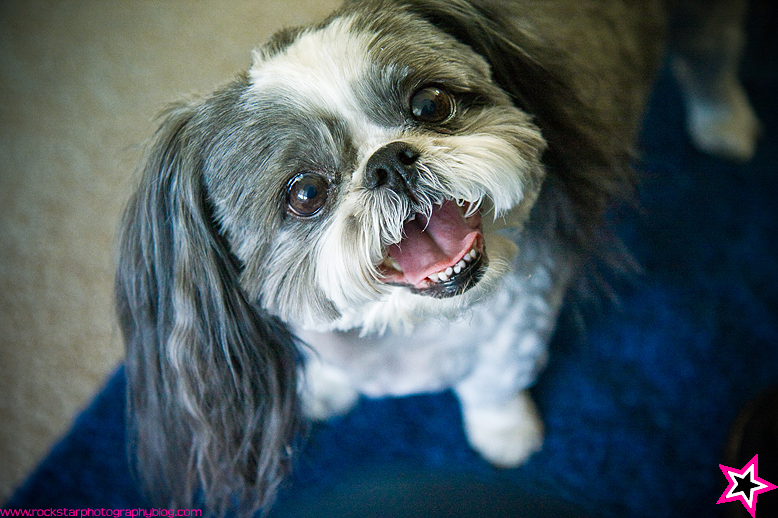 Brian's Granny's dog, Precious. She was funny.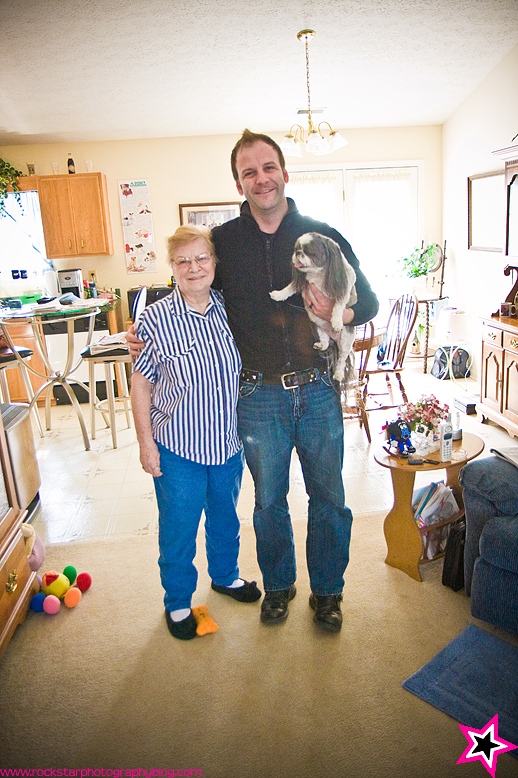 Brian with his Granny, and Precious. 🙂

After we visited with Brian's Granny, we headed back to the uncle's house where we had been staying, and got everything ready to go. We just lazed about a bit and then we were off, back to Texas! I already posted a cool shot I took of the sky on our way back, I really didn't take too many, since the sun was setting as we were off. But, as we were driving, Brian goes "Hey, do you want to get a picture of the Colonel?" with about two seconds warning.
I gave it my best…. shot.. 🙂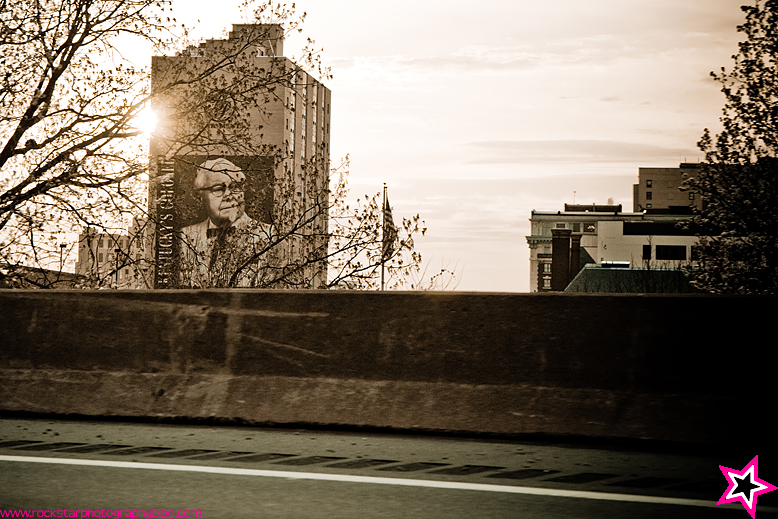 Hehe! They also had a big giant poster of some famous journalist from Kentucky/Louisville. Diane Sawyer, I think? Those were the only two I saw, but I imagine there are more.

We drove all night, so no pictures from the trip home. We had a great time on our trip, but we WERE glad to see our fuzzy kids again. 🙂