Rockstar Roadtrip: Home again!
Last night Brian and I, well, really just Brian, drove all night long and got back into Dallas around 6 AM. We slept a bit but I'm still too tired to fiddle with photo editing for the time being. I will post more from the 17th and 18th over the next few days, but for now, here's a shot of the gorgeous sky as we were leaving Louisville.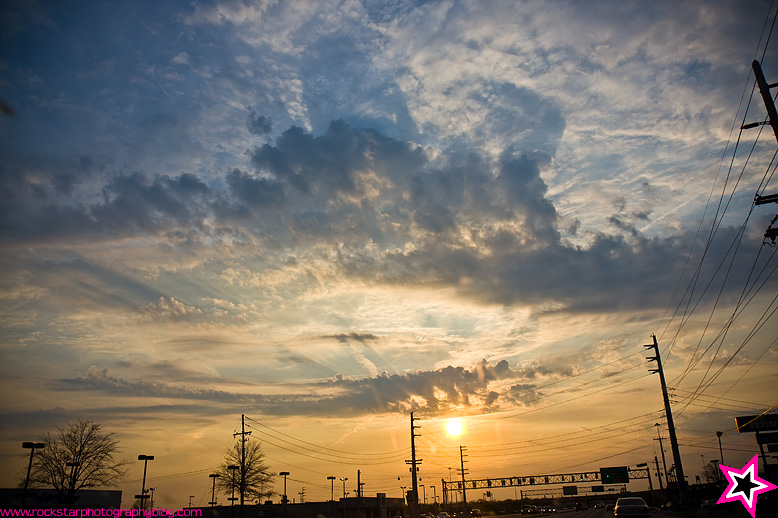 Saturday is Catherine and Travis' e-session, the weather is supposed to be fabulous, I can't wait!