Life Updates
I realized that I hadn't updated my blog readers to a couple of lengthy personal posts I had made in the last few months, so I wanted to do that today!
First, I believe it was back in March that I made the post about my Granny. She was in the nursing home, and really unwell. It still makes me upset to think about. Well, my Papa was not going to give up. He felt that she needed to come home, so he brought her home. The amazing thing is, bringing her home has totally turned her around. I actually went out in May, I believe, and when I saw her, and how well she was doing… I was completely floored. It was all I could do not to start sobbing in relief (hey, just being honest.. I know most of you feel the same about YOUR grandmothers!).
There are not words adequate enough to describe how relieved I am to think that I will have my grandmother around for at least a few more years. You never know for sure how much time we have left, so you should always make sure that the people you love… know that you love them.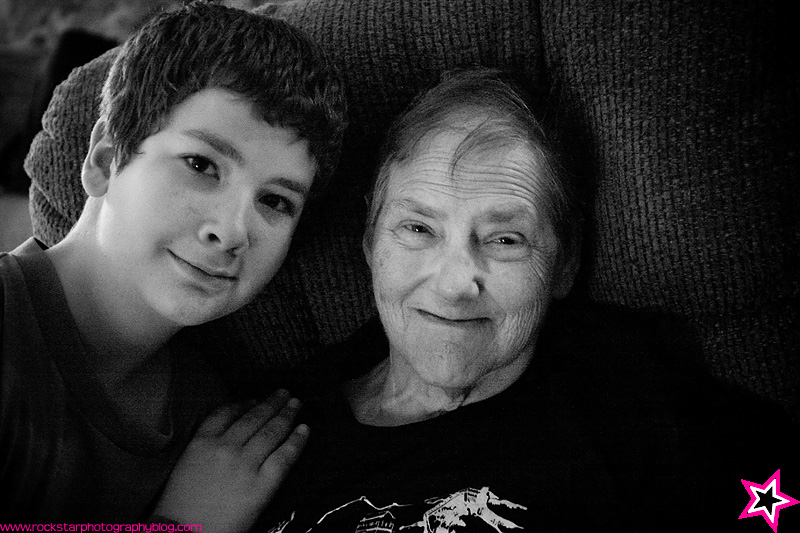 Two of my most favorite people in one picture? Awesome.

The other big thing I've talked about lately was school. Well, I have decided not to go back. I feel great about my decision, and really feel that it was the right choice to make. If I decide later that I DO want to go back, the school will still be there, waiting for me. For now I am focusing 100% on my business, and I can already see how it's paying off. As a gloriously cheesy 80's song says.. my future's so bright, I gotta wear shades. 🙂
Stay tuned this week for an entire week full of some totally awesome senior girls!