Happy Memorial Day + A few pictures from Scarborough Faire
First, I'd like to say happy Memorial Day to all the soldiers out there, past and present. This includes my brothers Jonathan, and Robert, who are both currently back at home, but served tours in Iraq. Also, my father Russell, who is in Iraq right now. We are all counting down the days until he comes home. Happily, he will be recieving a break at the end of June, so he'll be coming here to Dallas! Be expecting lots of pictures. My Daddy is the reason I was so interested in photography as child, he had done photography for years. I am trying to encourage him to join the Brandi Thompson Photography team after he gets out of the army! 🙂
A tidbit – I think I've mentioned it a long time ago, but my father is the oldest new recruit in Army history. He's been on the news and in the press quite a few times.

Robert and my dad at Robert's army graduation from MSN – Link to article.

Yesterday, as I posted, Brian and I went out to Scarborough Faire. We had a good time, despite a light rain! I have more pictures to post – which I'll do later, but I'll leave with you these for now!
We saw this birds of prey show with these amazing, beautiful birds. They had quite a variety, hawks, owls, falcons and even a bald eagle! The show is put on by the Last Chance Forever Bird of Prey conservatory. You can find out more information on what they do (it's amazing!) on their webpage.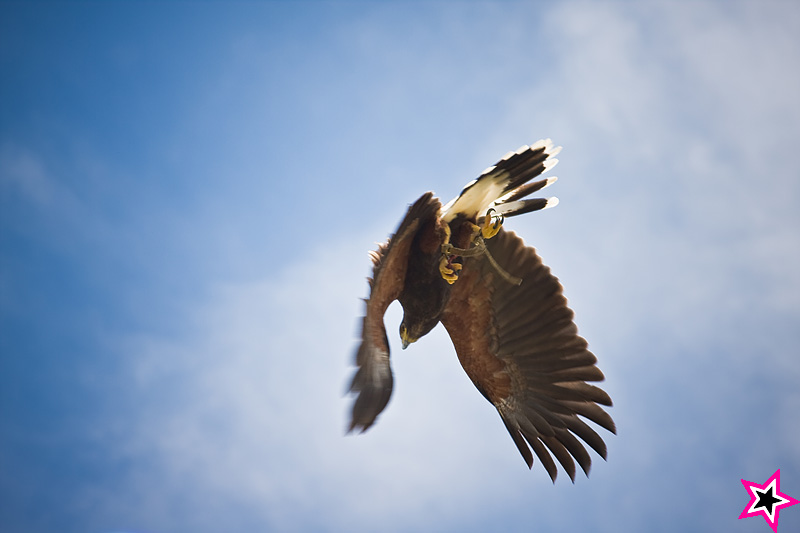 Just think about how fast these birds beat their wings – this shot had a shutter speed of 1/500 – and there is still motion blur on one of the wings. It was hard to get the birds while flying, because they were SO FAST. But I think this shot is rad!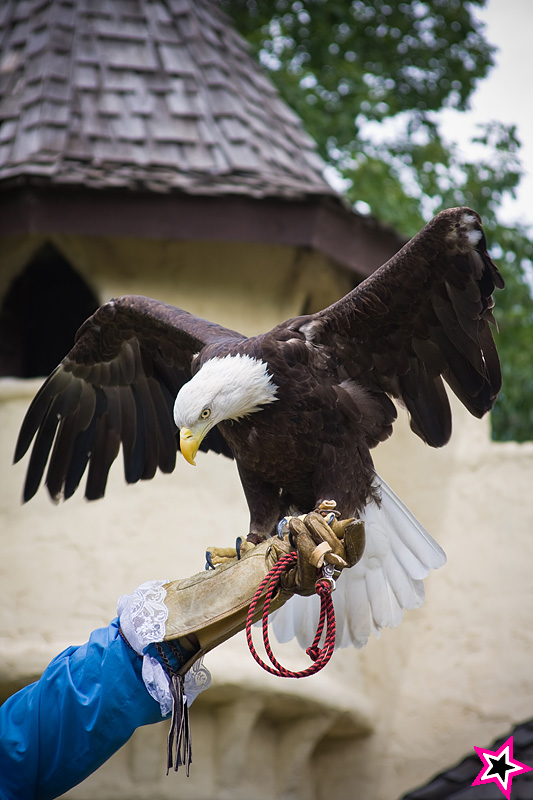 The bald eagle! He's so amazing.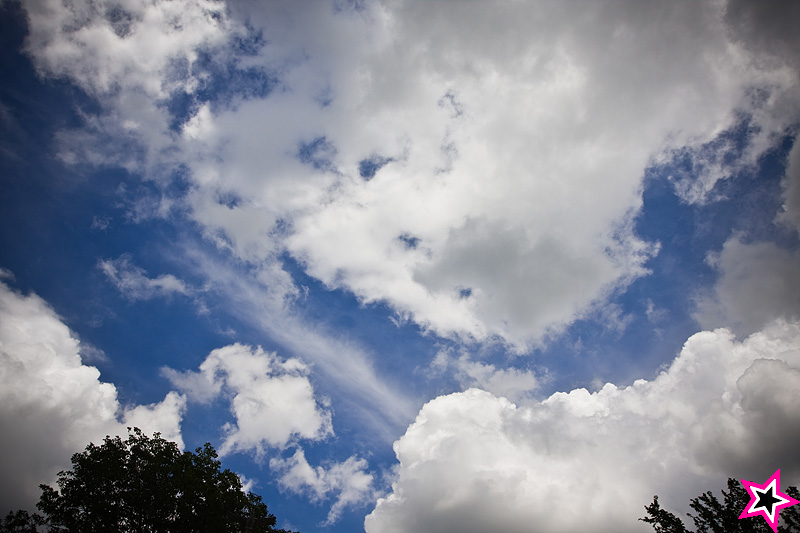 We had a lot of cool clouds, thanks to the off and on rain. Luckily the weather wasn't horrible overall.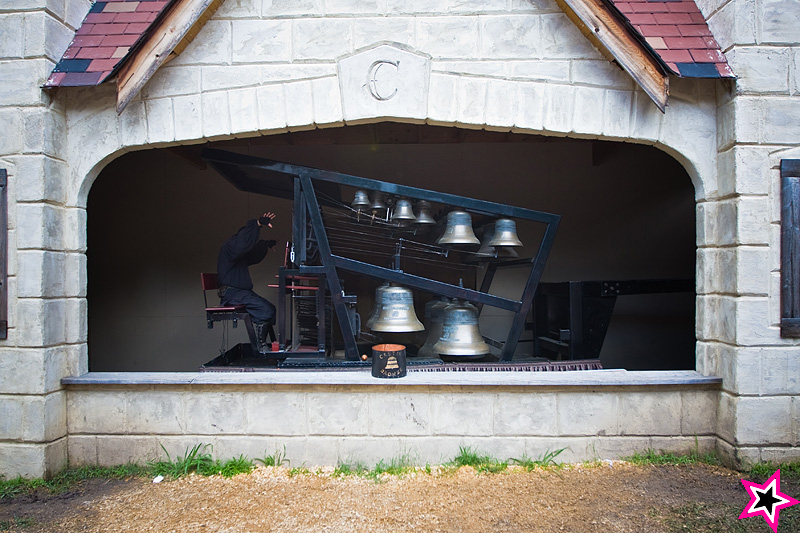 We also watched this musical act called "Cast in Bronze". The instrument he's playing is called a "carillon". It was incredible, so beautiful. He played some things like Carol of the Bells and O' Fortuna. You can check the Cast in Bronze webpage for the limited tour dates. You should really go listen, it's a unique and beautiful sound.
I hope you all have a wonderful day!