Flashback Friday
Last week I shared a series from my Mother's 12th birthday, this time I am sharing a different family birthday!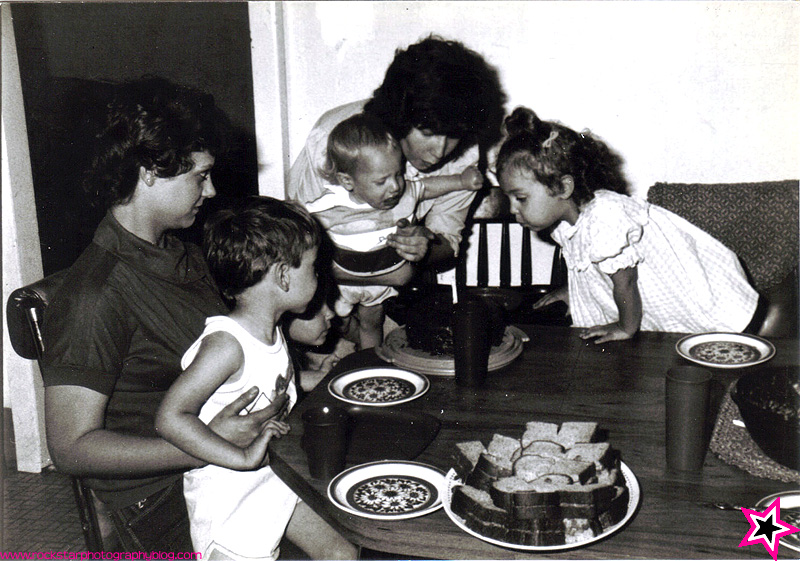 This is from Jonathan's second birthday (I think), so that would be April of 1987, and I would be a little more than three and a half years old. In the back is my Mother holding an unhappy Jonathan, and to her right is me sporting a little sumo wrestler top knot, helping with the blowing out of the candles. The other adult is my Aunt Karen, who has my cousin Don in her lap, with just a little bit of my cousin Ashley's face peering out beside her. One of my favorite pictures!

Here are two more pictures from the same birthday. Myself, Don and Ashley enjoying some birthday cake. I still have the memory of that table and chairs in my head. I remember it was red. Metal with some kind of plastic like coating on it. It's interesting, the things we remember.