Dani & Ryan's super sweet wedding – part two!
I know you have been anxiously waiting all day for part two of Dani & Ryan's wedding. Well, you don't have to wait anymore. Here you go!
I was so impressed by all the attention to detail that went into this wedding. There was nothing overlooked. Gorgeous centerpieces, amazing cakes, an awesome paisley pattern running through out and a SWEET candy bar. You can tell that Dani is a girl with an eye for what is visually appealing.
Take a look for yourself!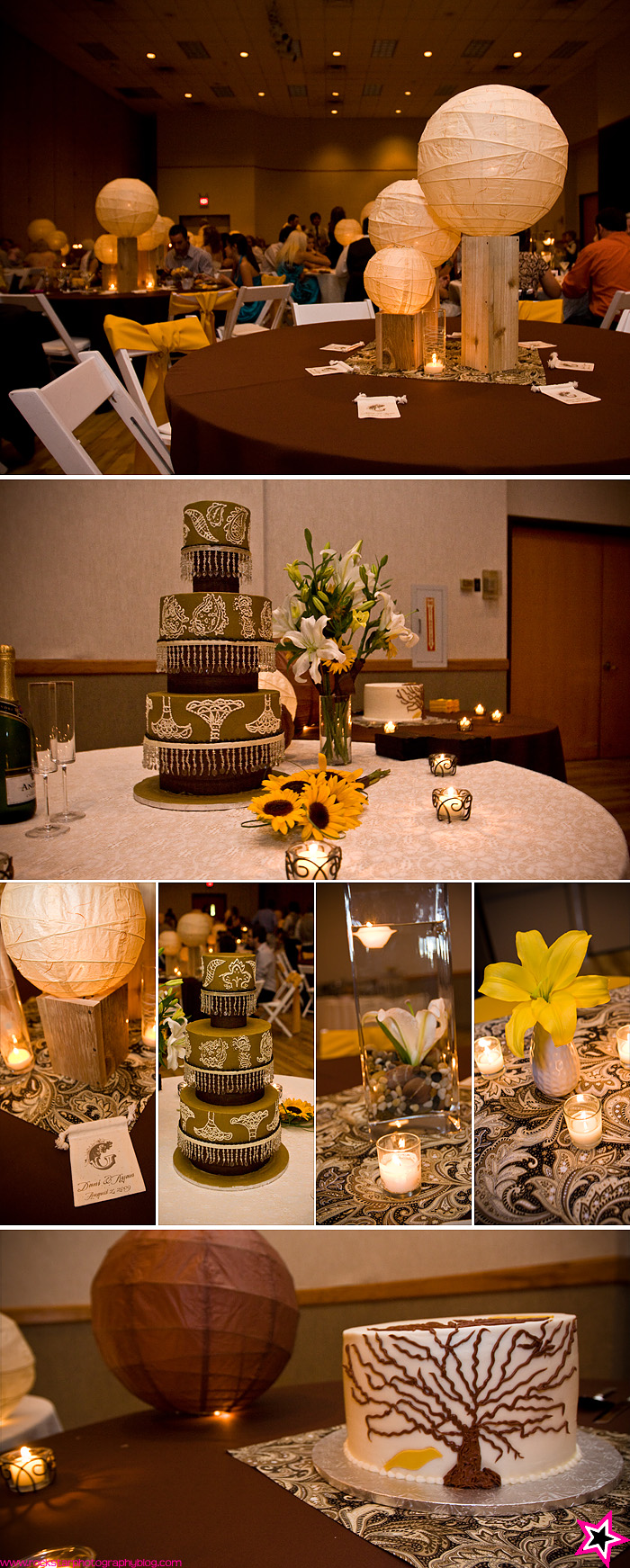 Gorgeous details.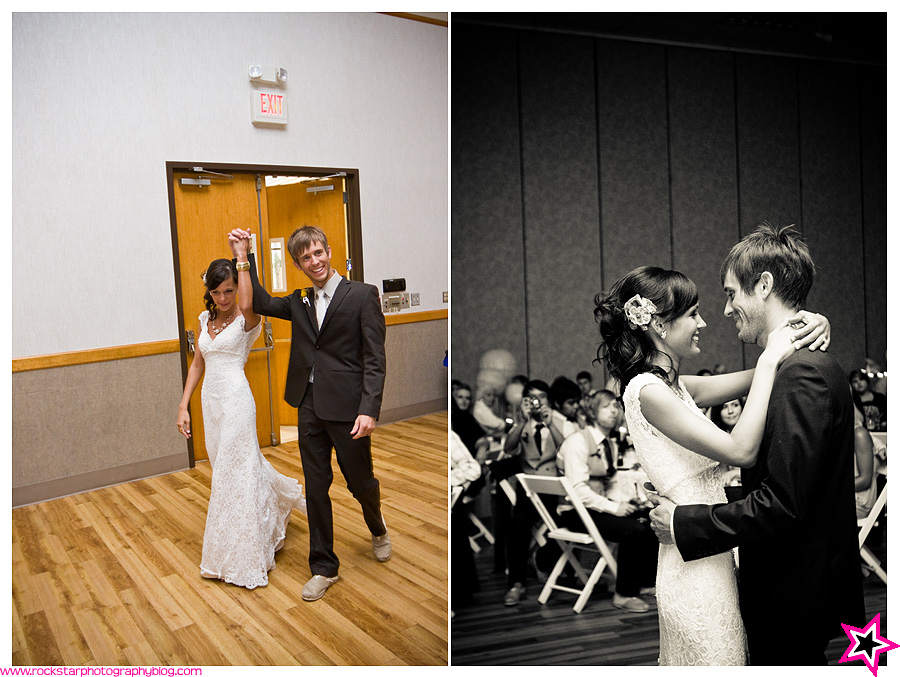 Still adorable!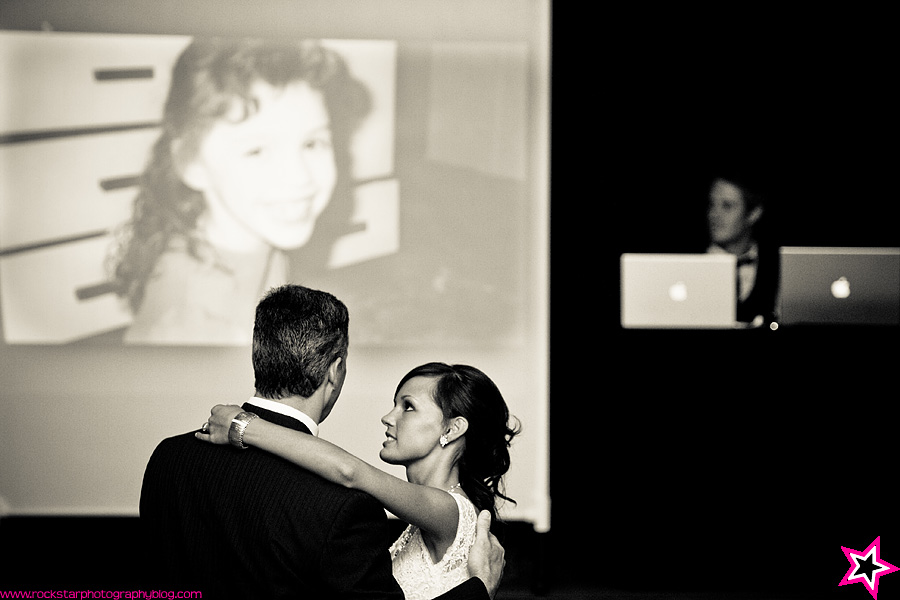 Brian got this awesome shot during Dani and her dad's dance.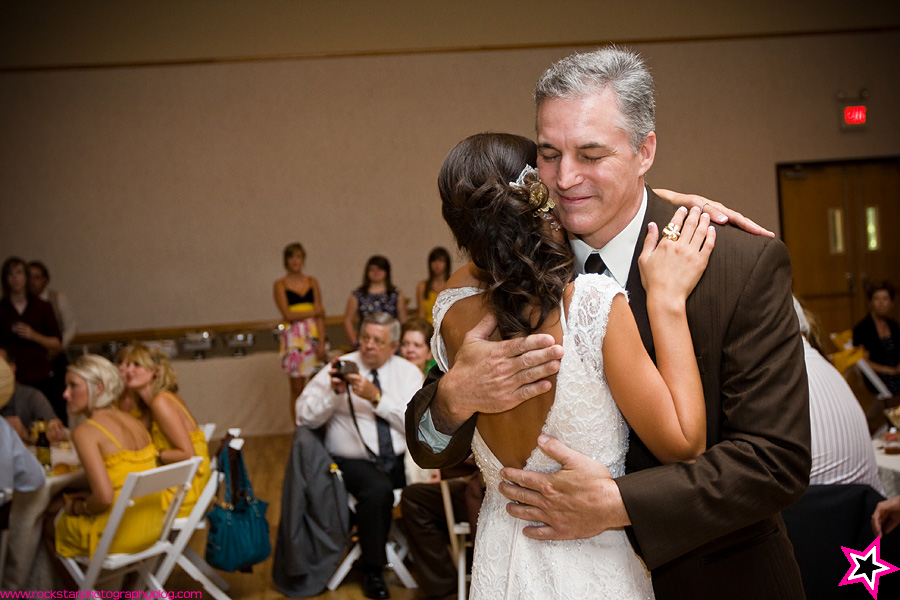 Love this one too.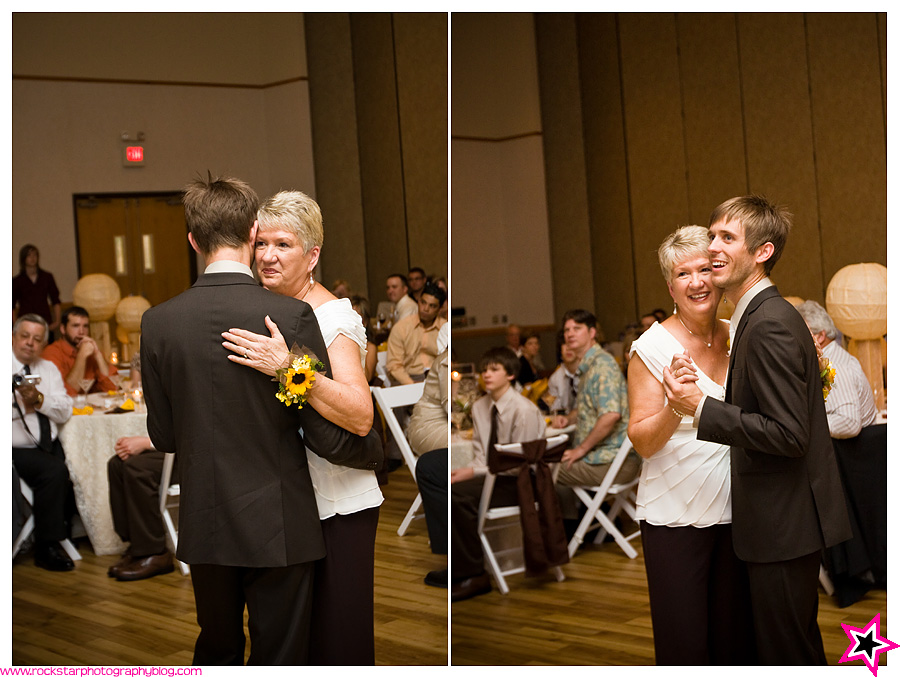 Ryan and his adorable mom!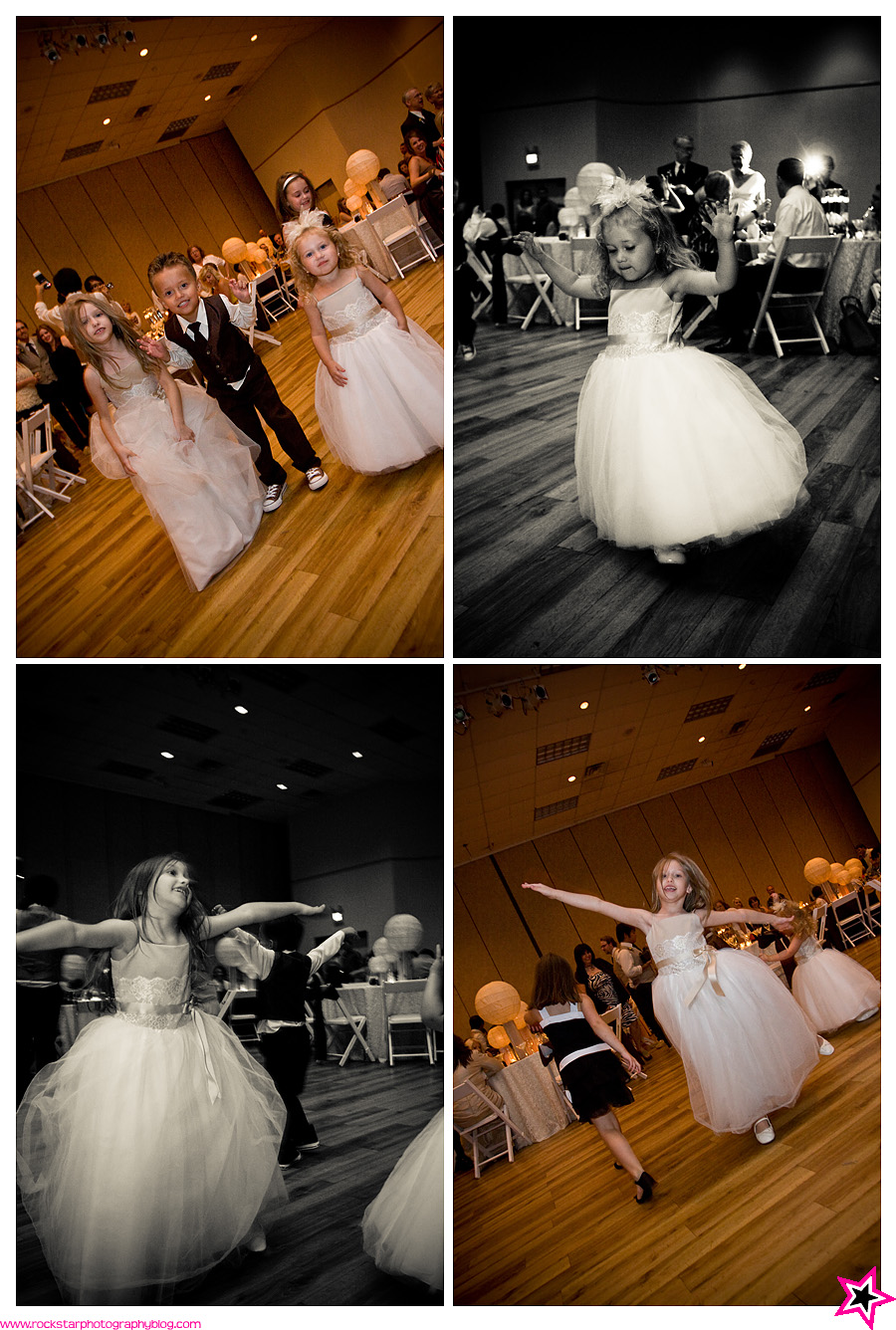 Can you say "adorable scene stealers"?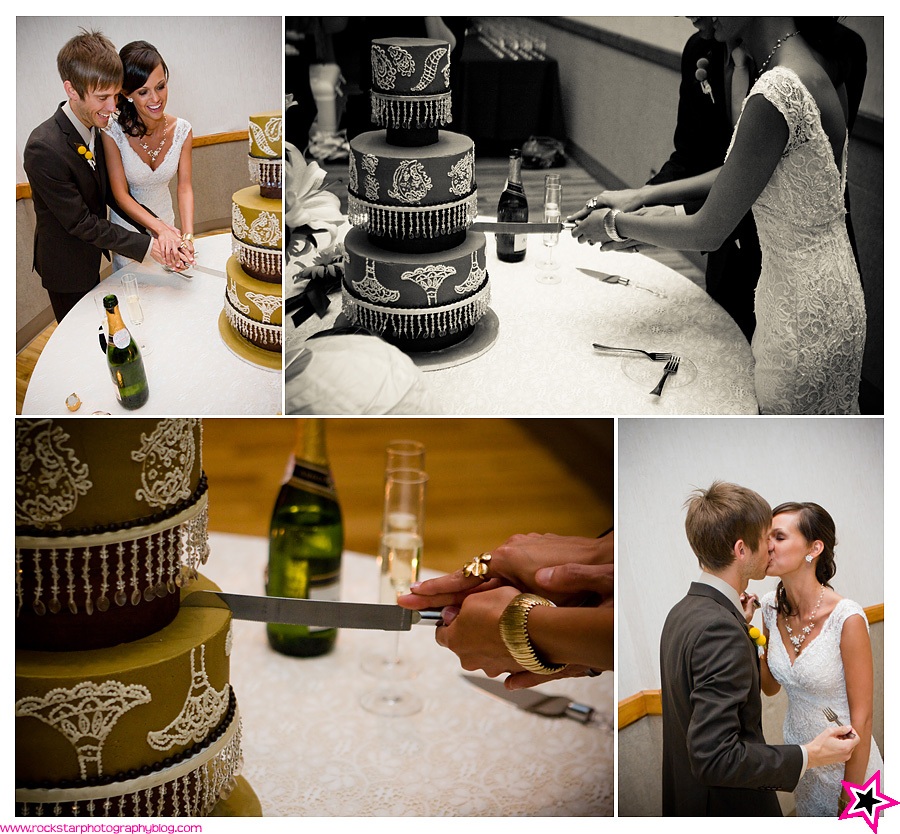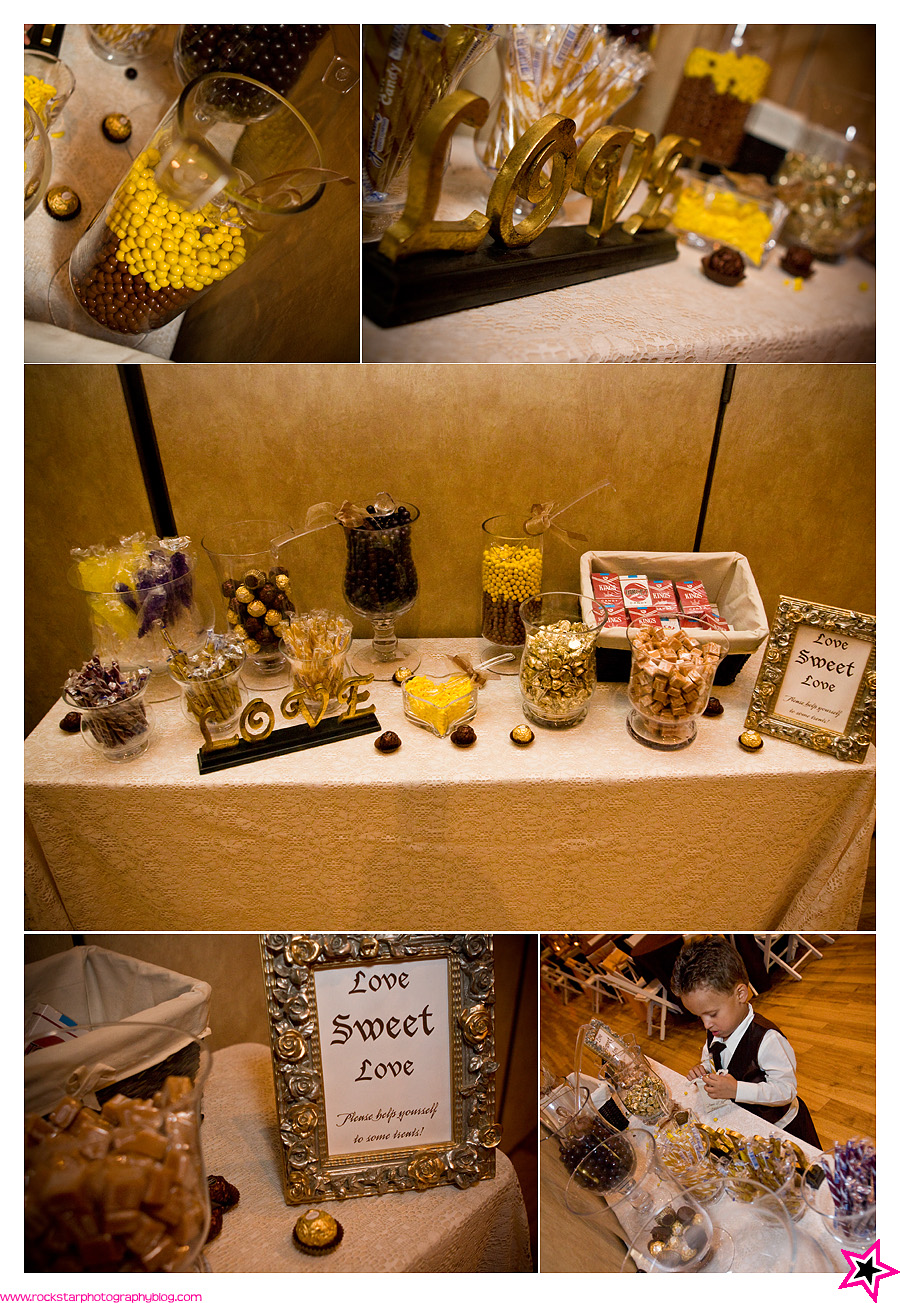 The oh so yummy candy bar.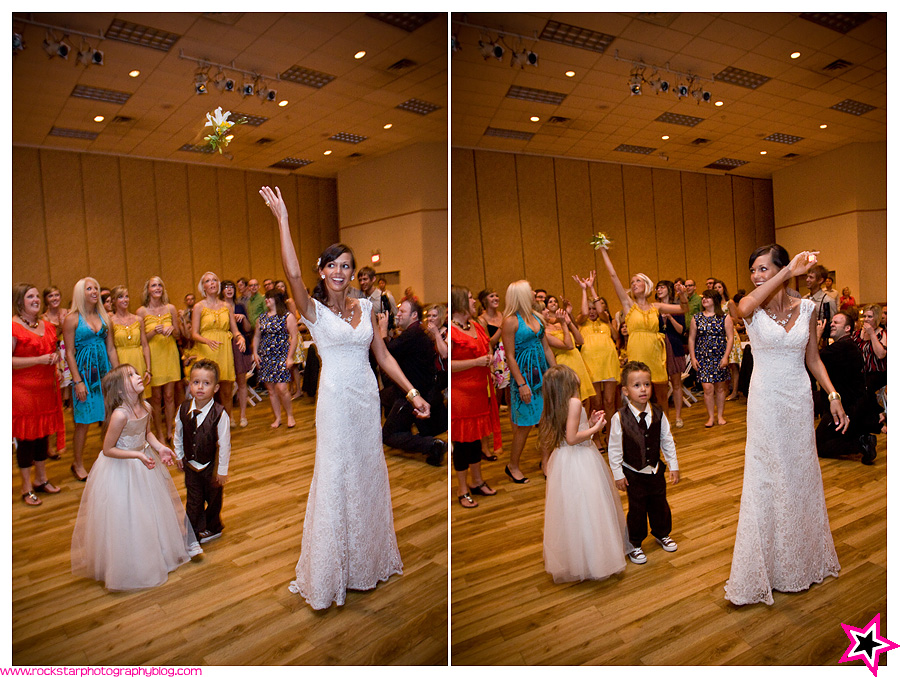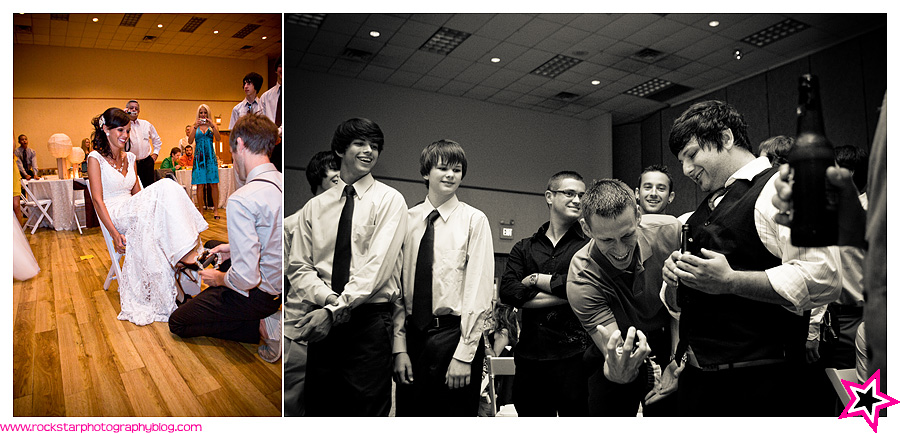 The groomsmen arranged a funny little trick. Unbeknown to our couple, they passed out keys to several people.. then they said that now that Dani was unavailable, all the guys with keys to her apartment needed to come and turn them in.. Hilarity ensued.
Then they said that all the ladies with keys to Ryan's place had to come forward as well…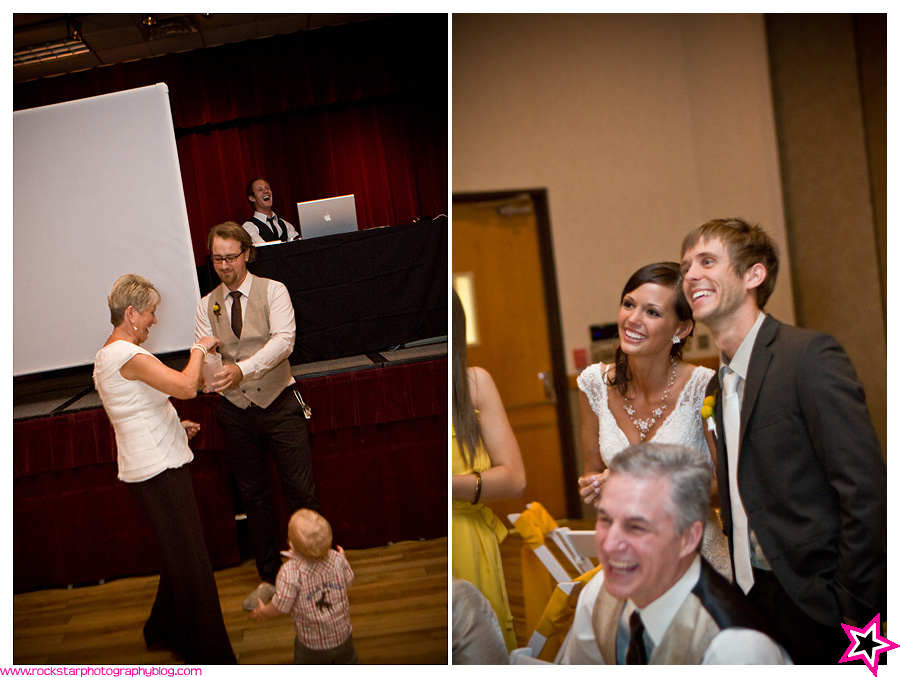 More hilarity. (How cute is his mom?)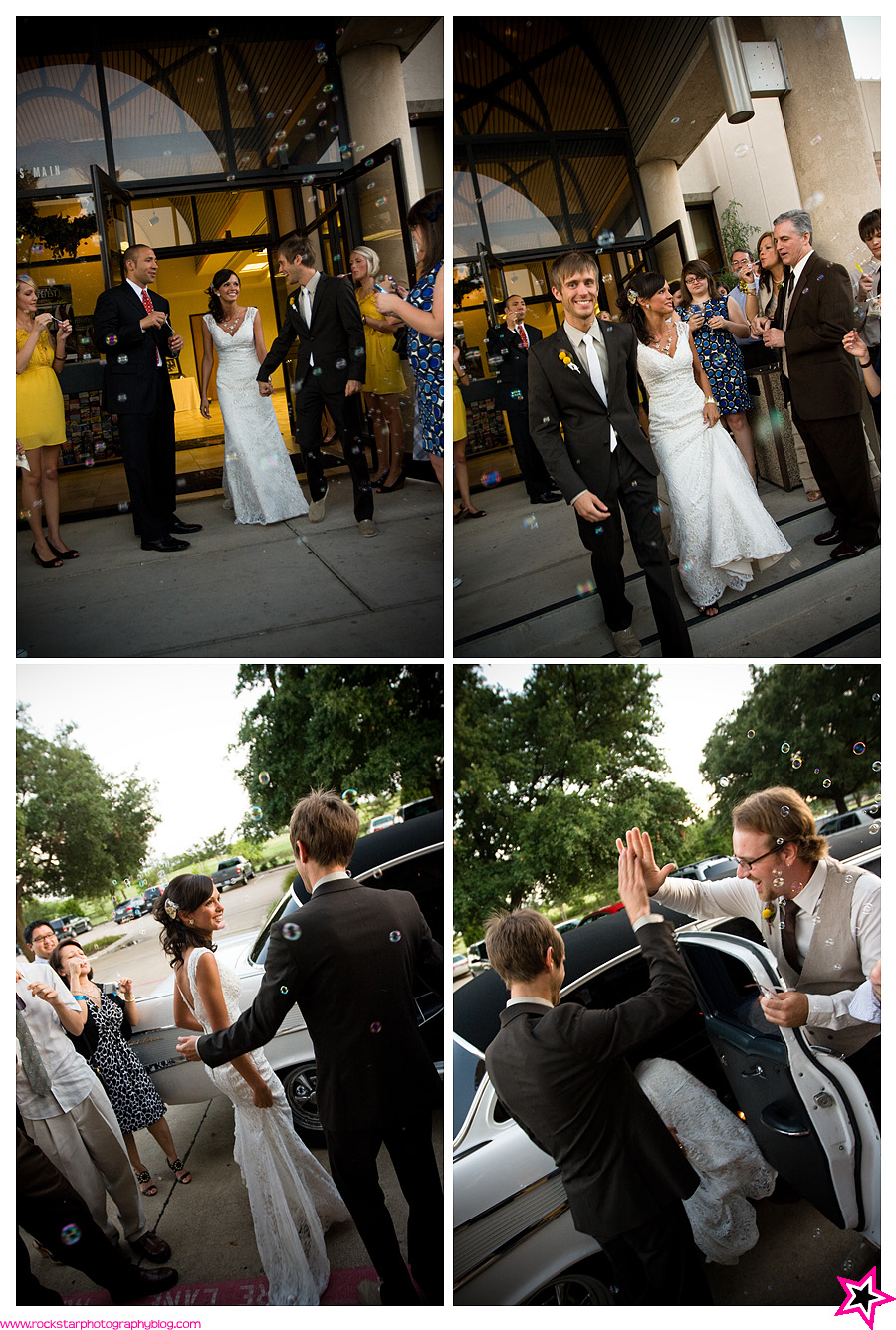 I loved the fun bubble exit!
Now for a few more portraits.. but let's start with the ring shots first. I love, love, love Dani's gorgeous ring.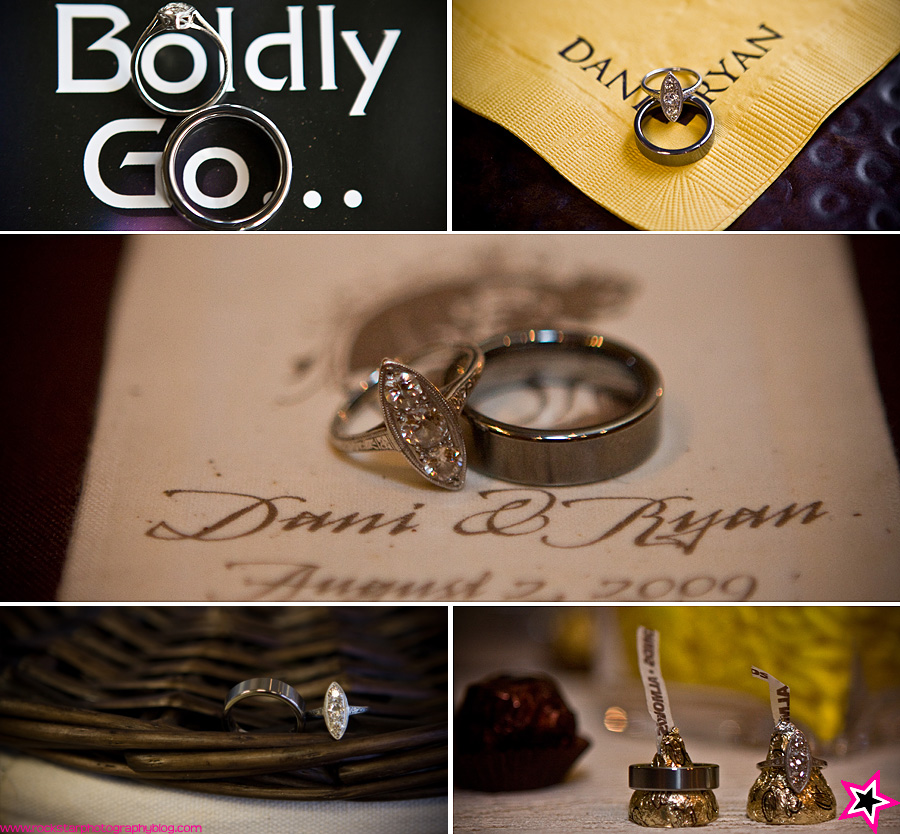 Can I get a little cred from my fellow geeks? 😉
So, not only was the limo that Dani & Ryan got totally AWESOME (vintage, anyone?) but the driver was so nice and flexible. He stopped back by the theatre so we could grab some shots with the car before our time was over. If you want a totally rad limo for your wedding getaway, give them at call at Lost in the 50's Limo!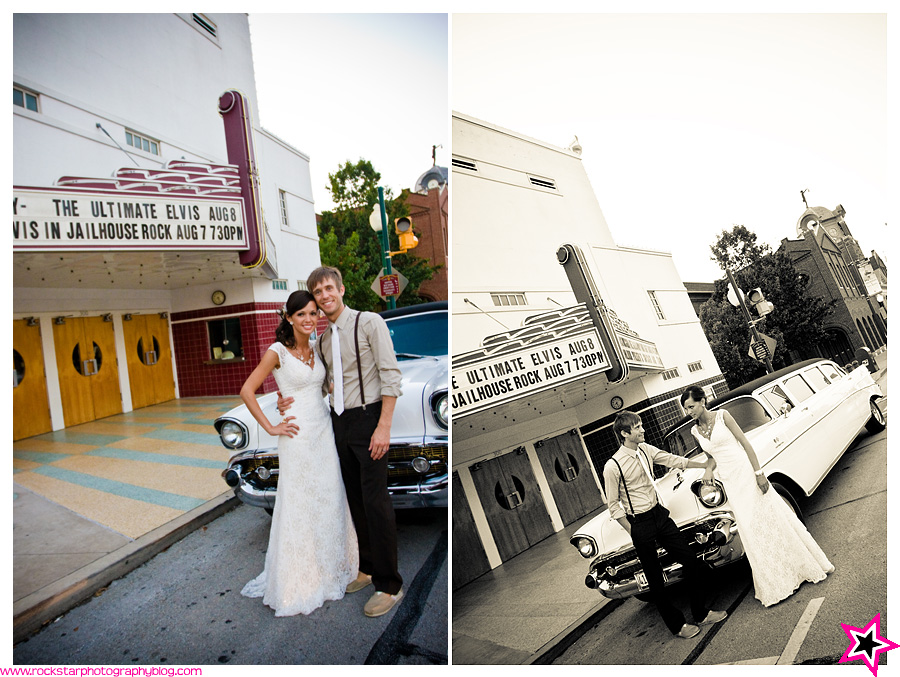 Picture perfect.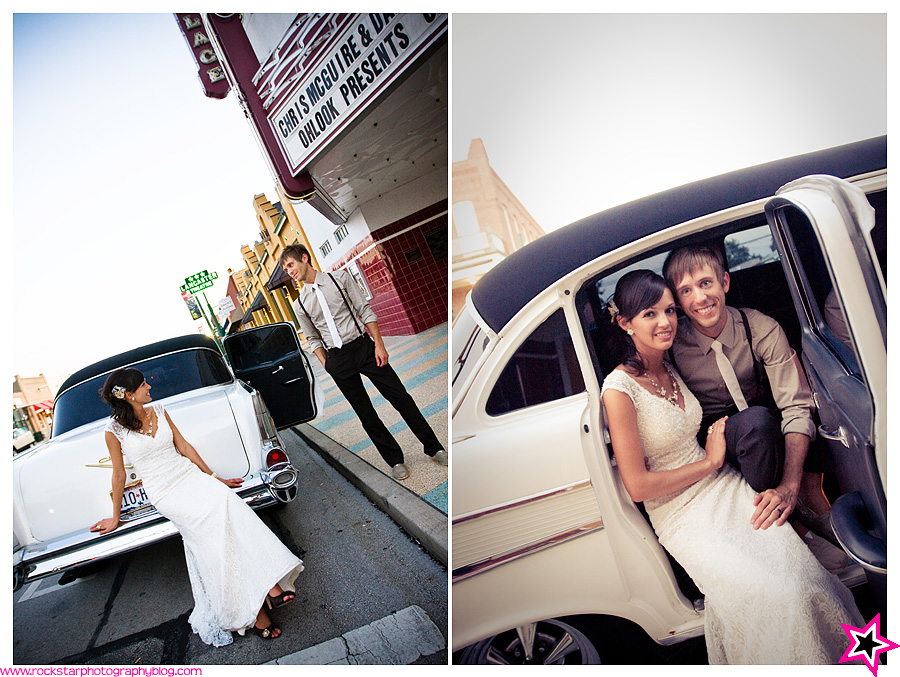 I had Dani sit on the bumper of the car, and Ryan was naturally in the perfect position. Love it.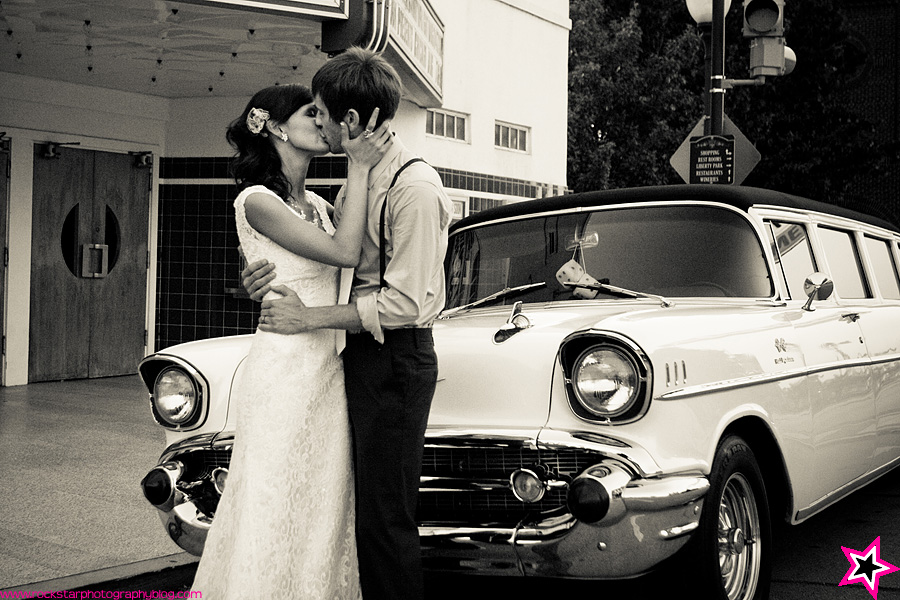 One last kiss to end this awesome wedding!

Dani & Ryan – you guys are so great, and we loved being able to capture your wedding. Keep in touch!