Catherine and Travis – The Reception! + Music Video Friday
I loved, loved, loved Catherine and Travis' awesome reception, which was a great follow up to their gorgeous ceremony! Why did I love it so much? Because it was totally full of love, laughter and DANCING! Oh yeah!
The reception was at the Crowne Plaza Hotel Addison. They were really great and accommodating!
Enough chit-chat, let's get with the pictures.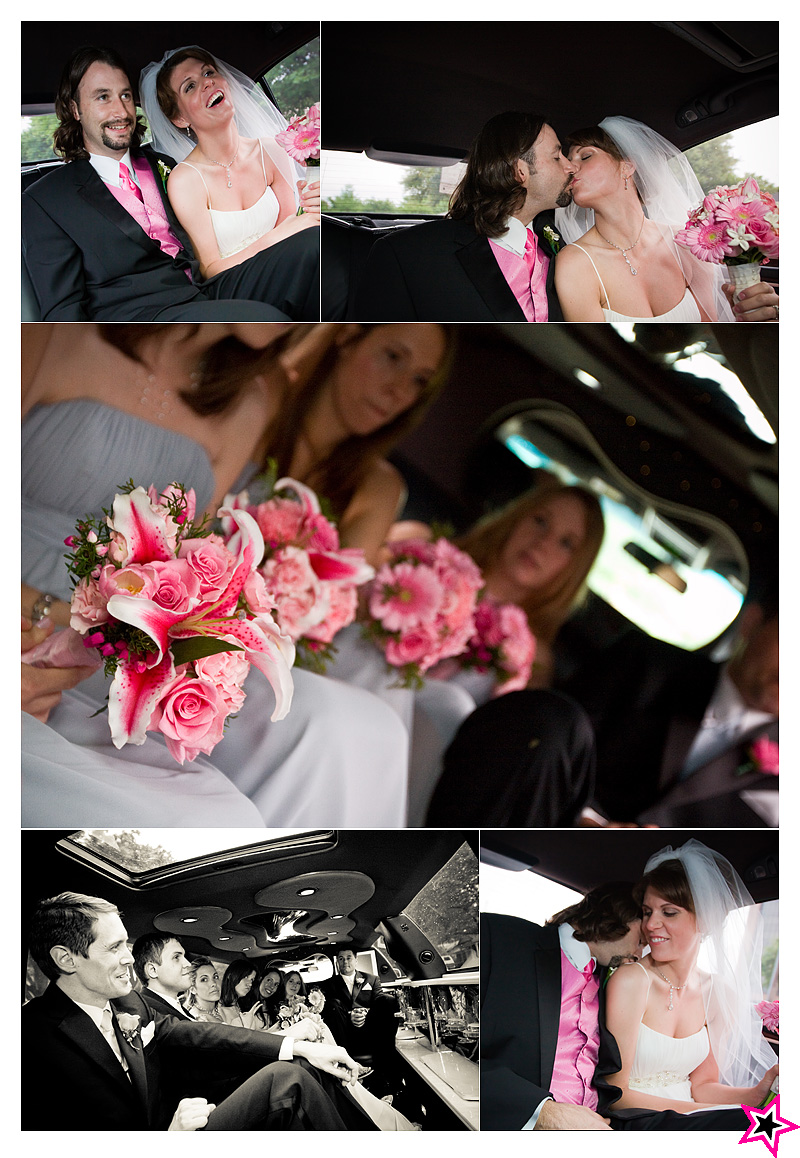 I rode with the bridal party in the limo to the reception. There was just enough space for all of us to fit perfectly!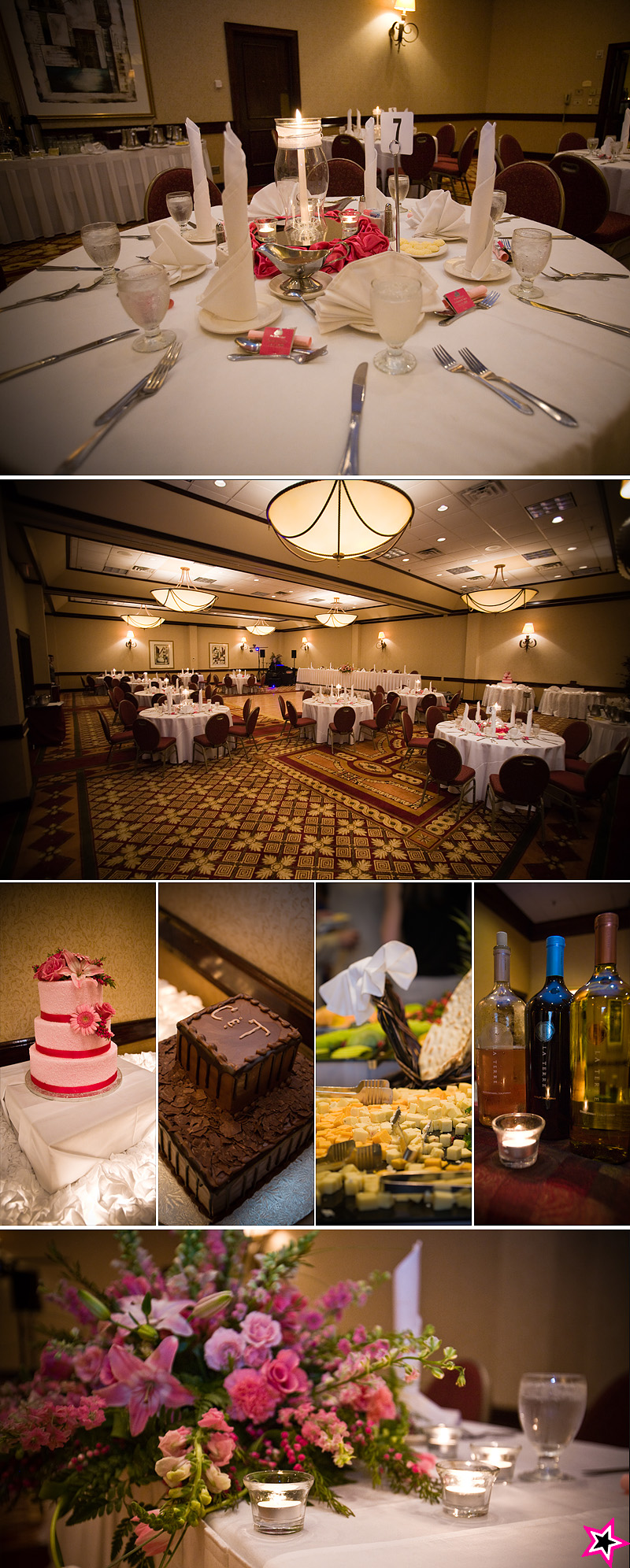 Thanks to Melanie Swan for her detail shots!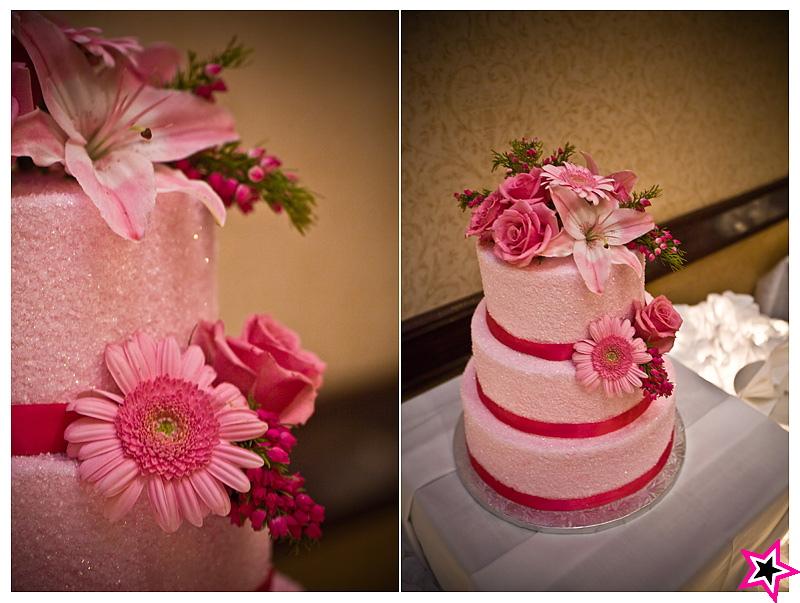 Mmmm, more tasty cake shots from Melanie. I loved the pink sparkly cake!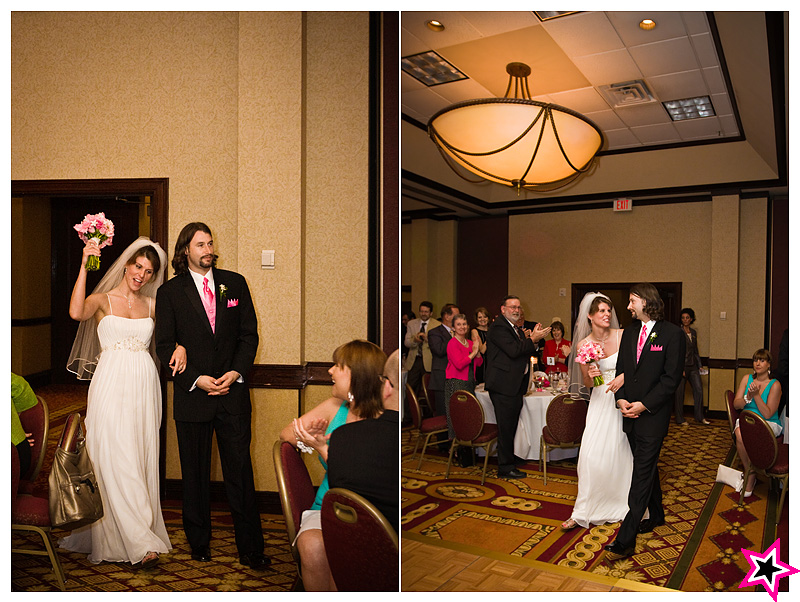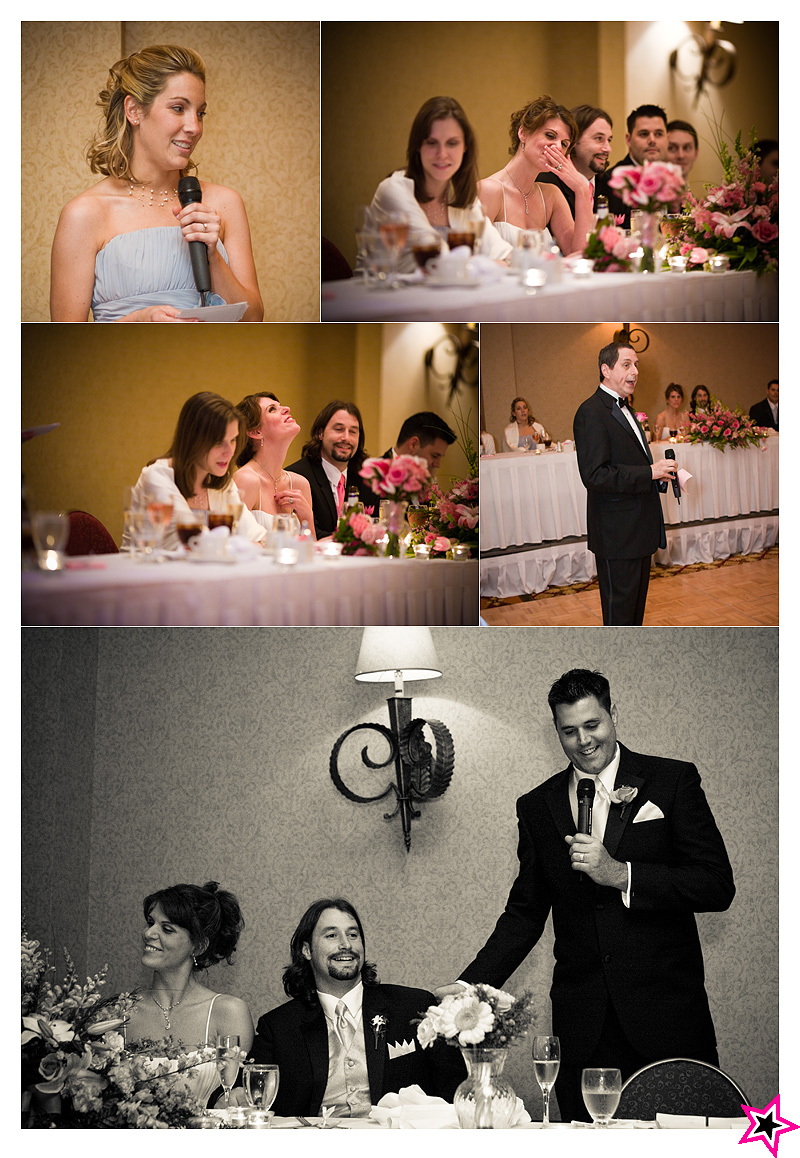 I always love speeches, and these were awesome. I particularly loved Catherine's dad's speech, it was so sweet.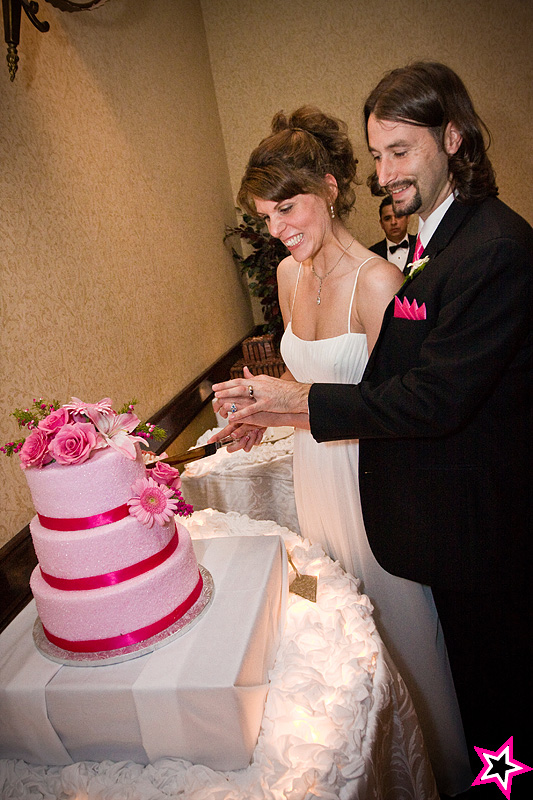 The cake cutting started innocently enough…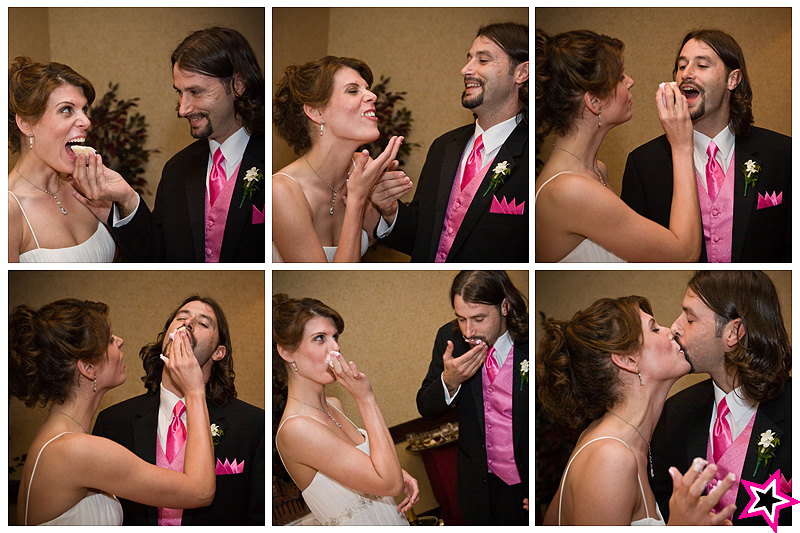 … but, I wasn't disappointed! It only got even better with the cutting of the groom's cake..


I love it.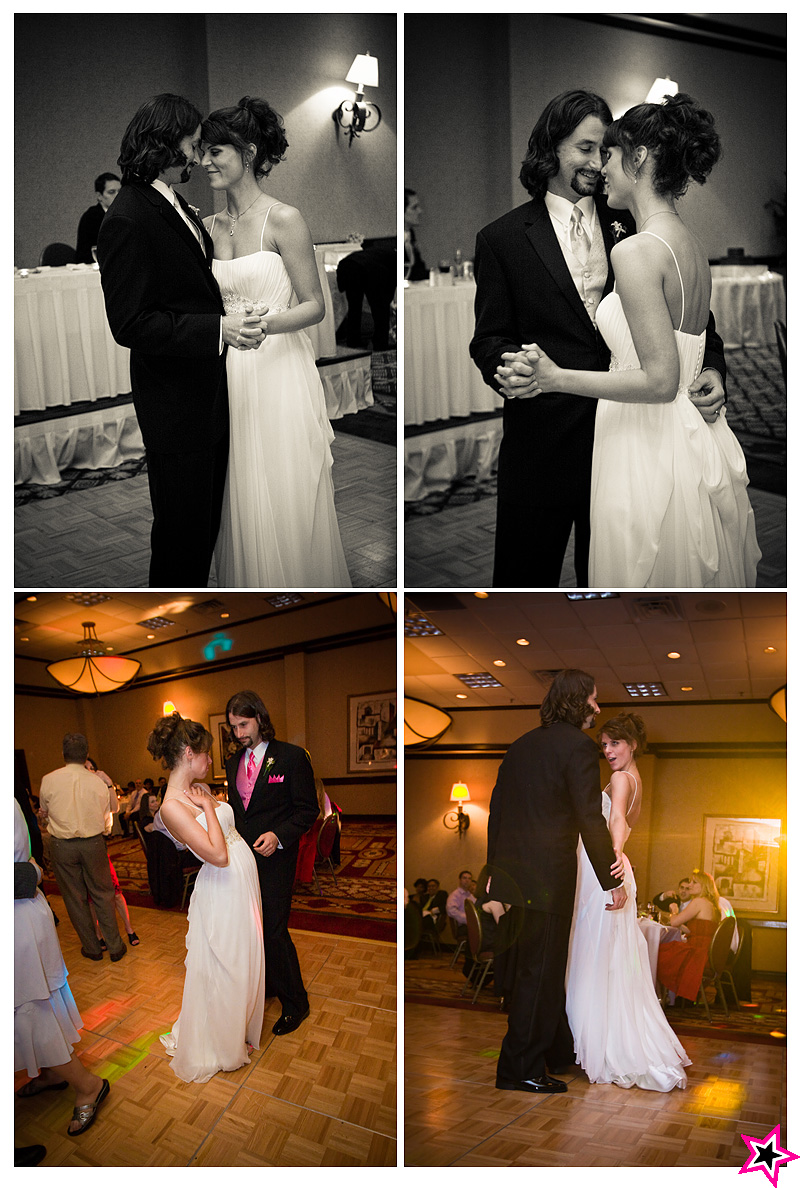 Catherine and Travis did a sweet romantic first dance, and then did a little saucier dancing shortly there after!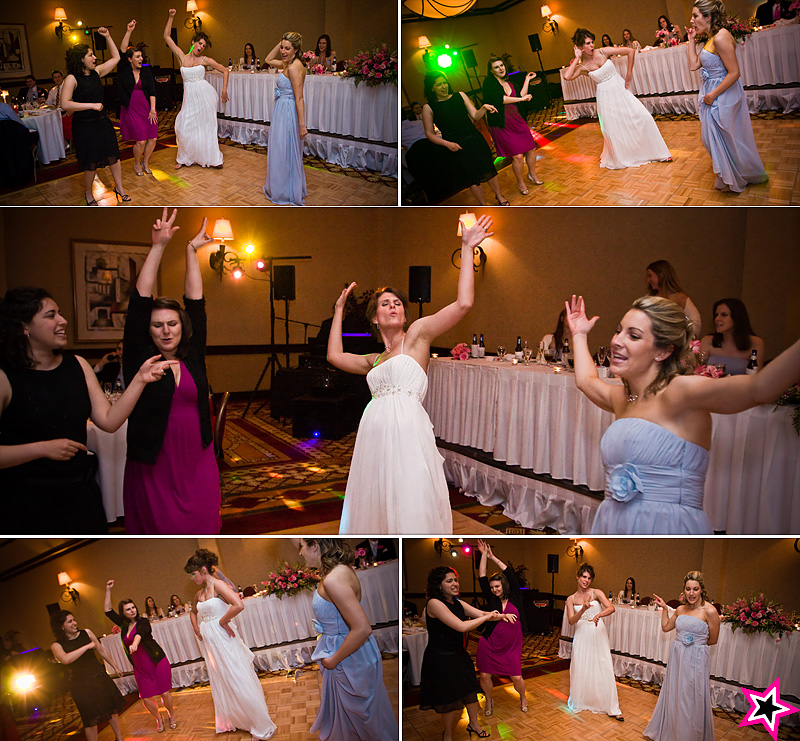 Catherine and her girls danced to the The Spice Girls – Wannabe. I wanted to make it the video of the day, but embedding is turned off. They did an awesome job with their dancing!
*** Brandi Thompson Photography is not responsible for any retinas burned by viewing the INCREDIBLY AWESOME images that follow ***


I love dancing! Notice that Father Crosby, who preformed the wedding ceremony, makes an appearance on the dance floor. Total awesomeness.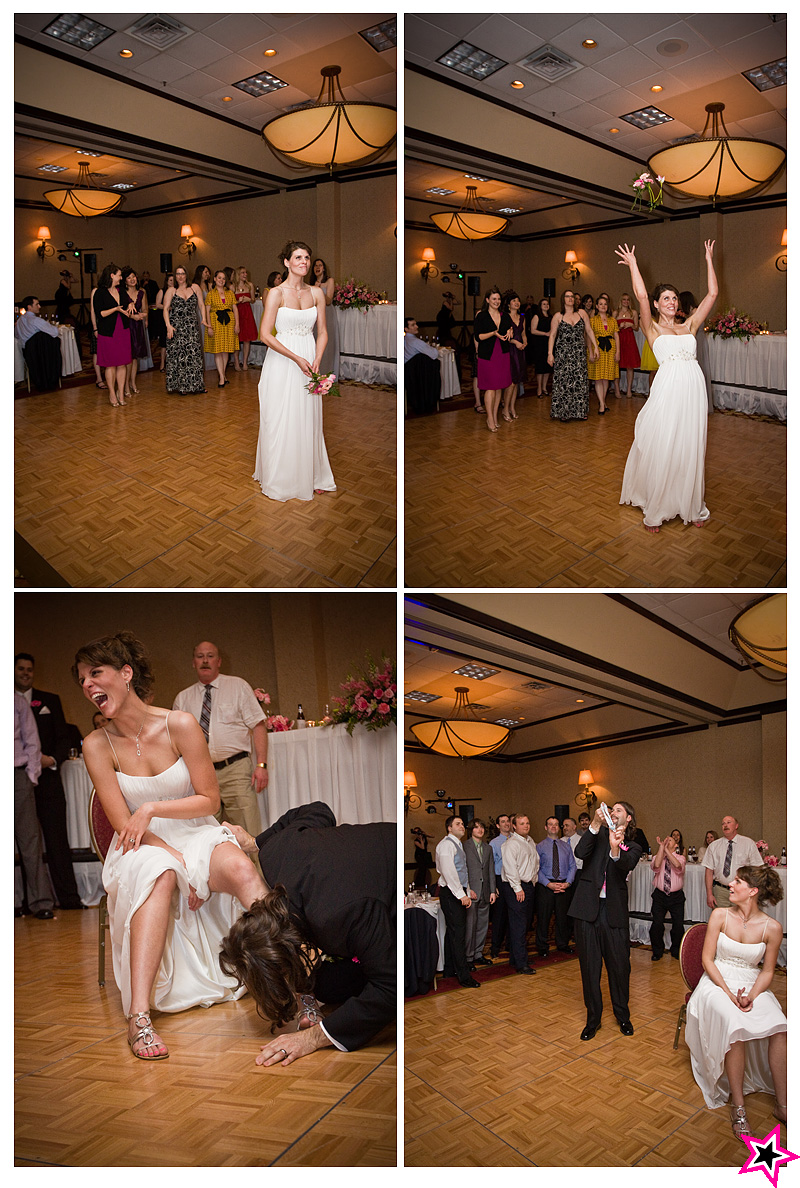 The fun continued with the bouquet toss (Catherine had a trick bouquet that split apart!) and the garter belt toss!
Catherine and Travis – Thank you SO MUCH for choosing me to document your day. I had so much fun and I totally adore you guys. You're the best!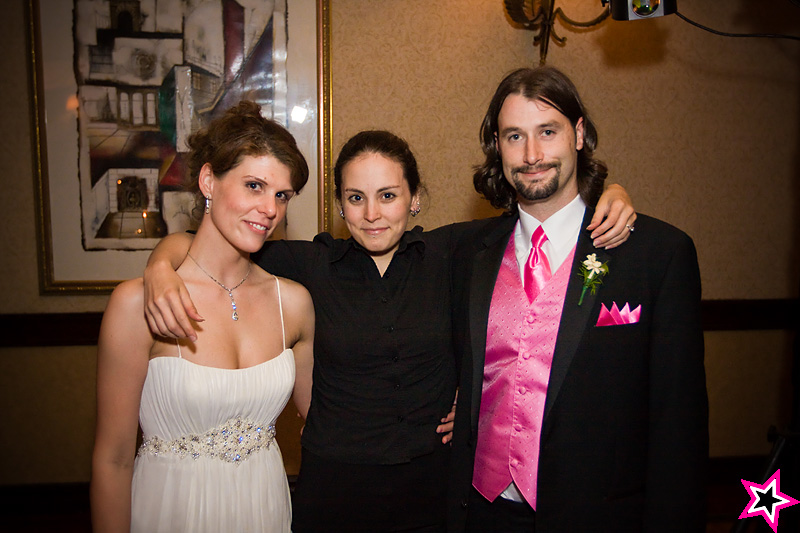 A quick snap of me and the gorgeous couple, taken by Melanie!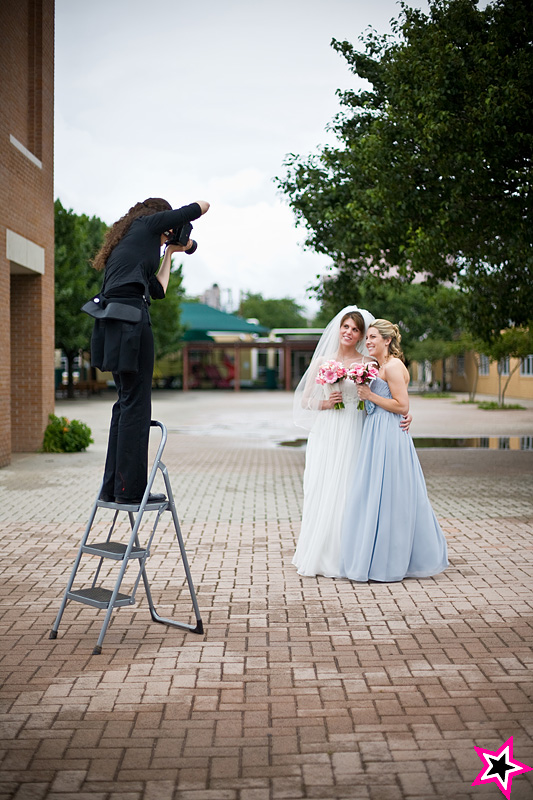 Here's a fun shot of me shooting the portraits earlier in the day, also by Melanie.

Just in case you thought I forgot.. Here's today's music video! This is dedicated to Catherine and all her ladies at the wedding.
ABBA – Dancing Queen